At CruiseInsider, we pride ourselves in knowing more than the average travel agency by bringing you information and insight on the biggest deals, best cruise lines, and most beautiful destinations.
Combining all three of these is Azamara Club Cruises, one of the best kept secrets in cruising and our insider pick for the best cruise line you may not have heard of . . . at least not yet.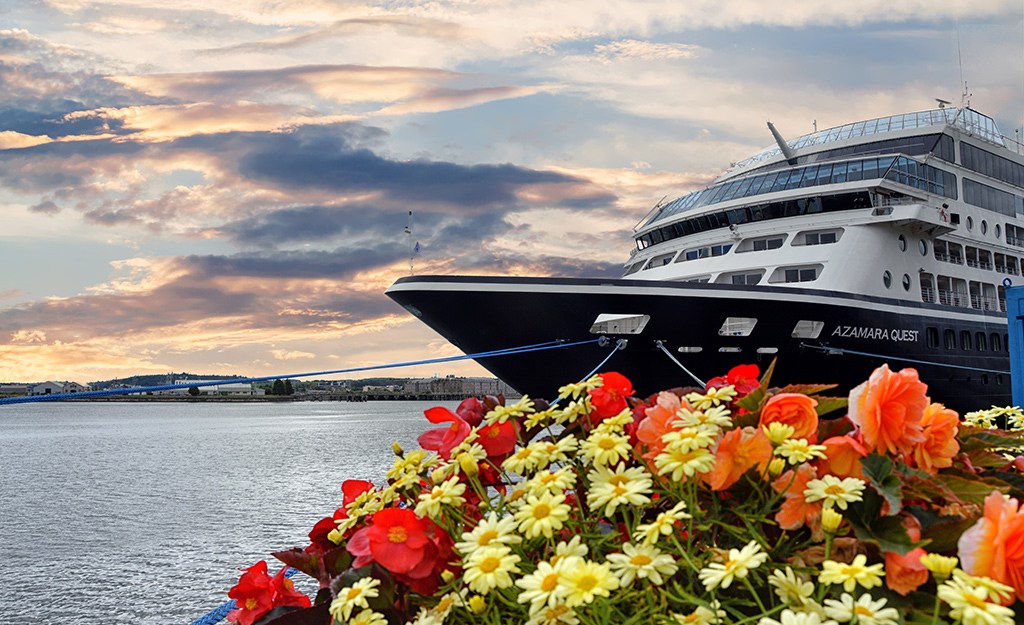 Azamara is cruising's best kept secret!

From true destination immersion to top-notch service with unique touches that make Azamara unlike any other cruise line, you'll experience the world's wonders in elegance and modern-style from your boutique hotel at sea.
We know you'll love Azamara as much as we do, so we've highlighted a few of the things that make Azamara Club Cruises absolutely amazing in order to get the secret out and help you plan your next voyage!
Overnight Stays
Azamara Club Cruises strongly believes travel is one of those things in life that shouldn't be rushed, and we couldn't agree more. That's why Azamara is one of the only cruise lines dedicated to extended time in ports and more overnight stays that allow guests to fully experience the culture, cuisine, scenery, festivals, and people of every destination at all hours of the day.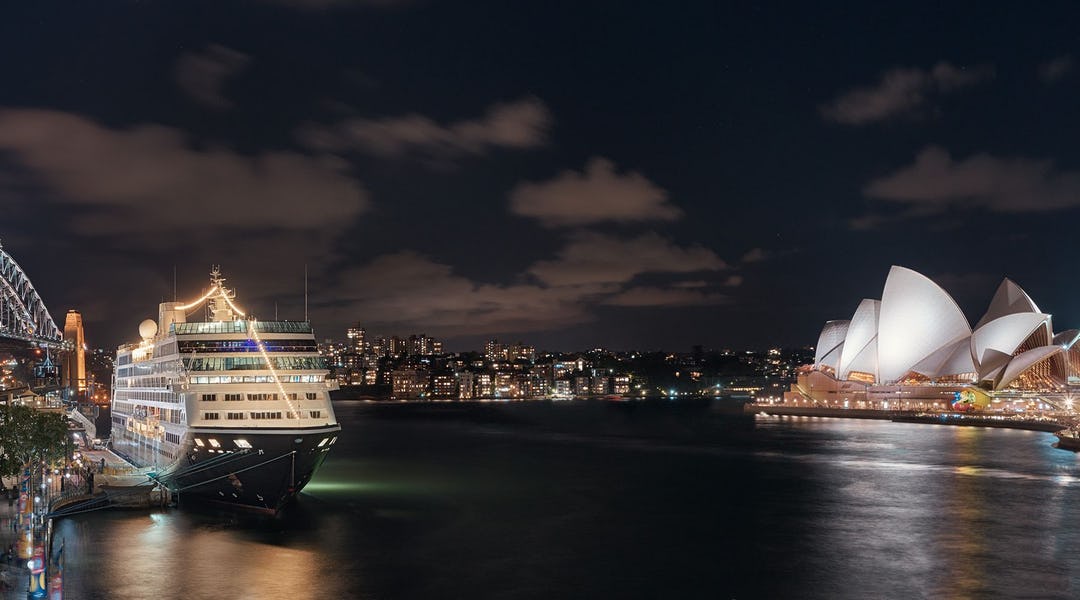 Azamara docked in Sydney, Australia at night.
Night Touring
When you stay longer, you experience more – especially on Azamara. Seeing destinations come alive after dark is something other cruise lines rarely do, but it's standard for Azamara Club Cruises and makes experiencing authentic nightlife safe and easy. Their "Cruise Global, Nights Local" mantra allows you to explore places after-hours, be it at the theater, a local pub, a cultural performance, or another intriguing locale.
Insider Tip: From a twilight canal cruise soaking in the classic charm of Amsterdam to reveling in an evening of champagne and glamour in Cabo to watching the sunset over Venice as you savor a delicious Italian dessert, Azamara's late stays in port reveal an entirely different side to your destination.
Intimate Excursions
Azamara boasts some of the most in-depth, intimate, and immersive shore excursions in all of cruising by seamlessly integrating your on-land and at-sea adventures into one gorgeous journey. Whether day or night, every tour is crafted to maximize immersion in every port of call.
With a maximum of 25 guests, you'll enjoy a more personal connection with the destination and more individual interaction with local guides who are committed to bringing you a uniquely authentic perspective.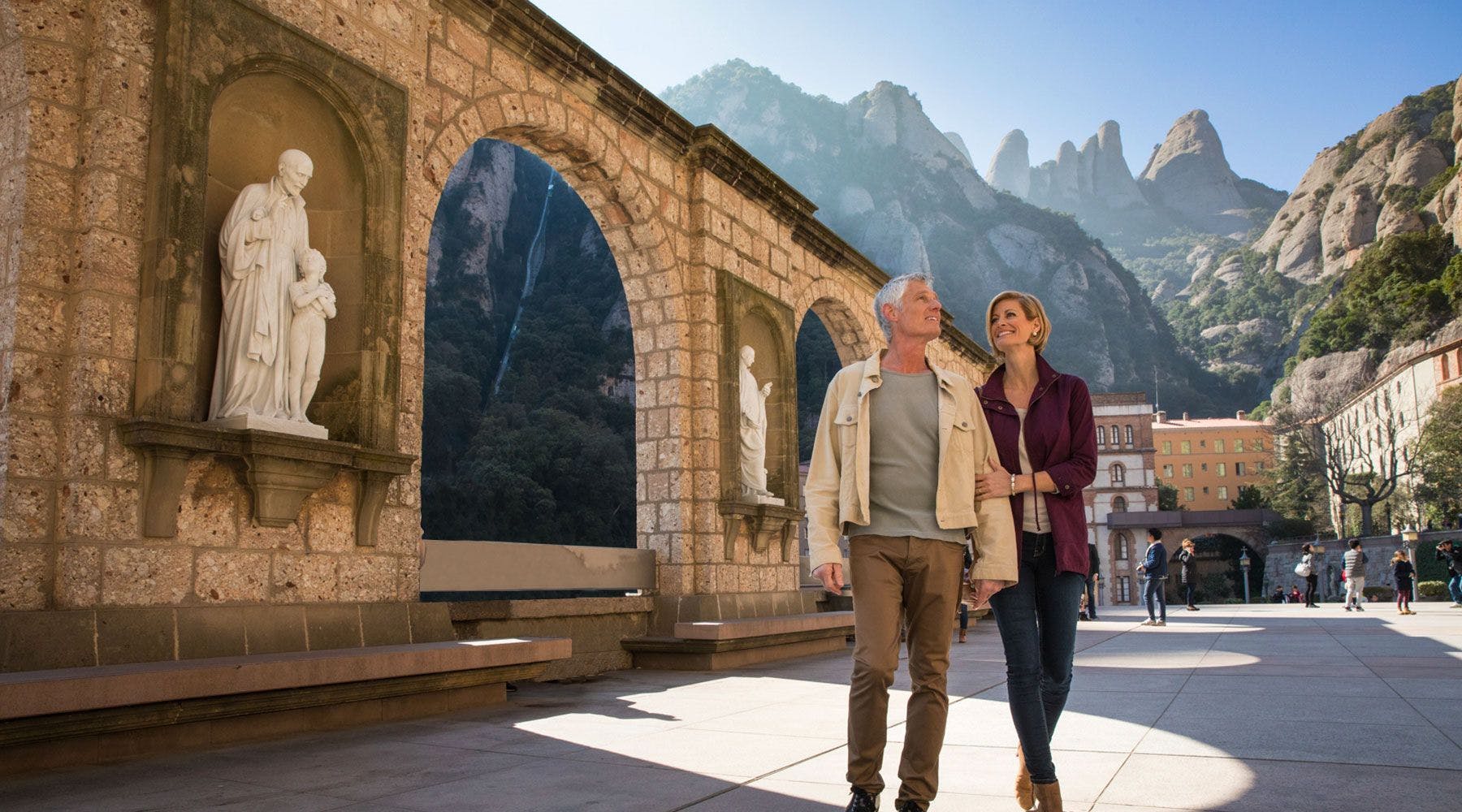 Small, intimate excursions are one of the best parts of an Azamara journey.
Exclusive Events
A hallmark of every Azamara sailing is their "AzAmazing Evenings℠"; private, locally inspired, unique events that deliver authentic travel moments bringing you closer to your destination, its culture and its people. Complimentary on most sailings 7 nights or longer, all guests receive an invitation to one of these very memorable experiences. They are truly special, connecting you with the real character of a place, which is what makes travel deeply satisfying.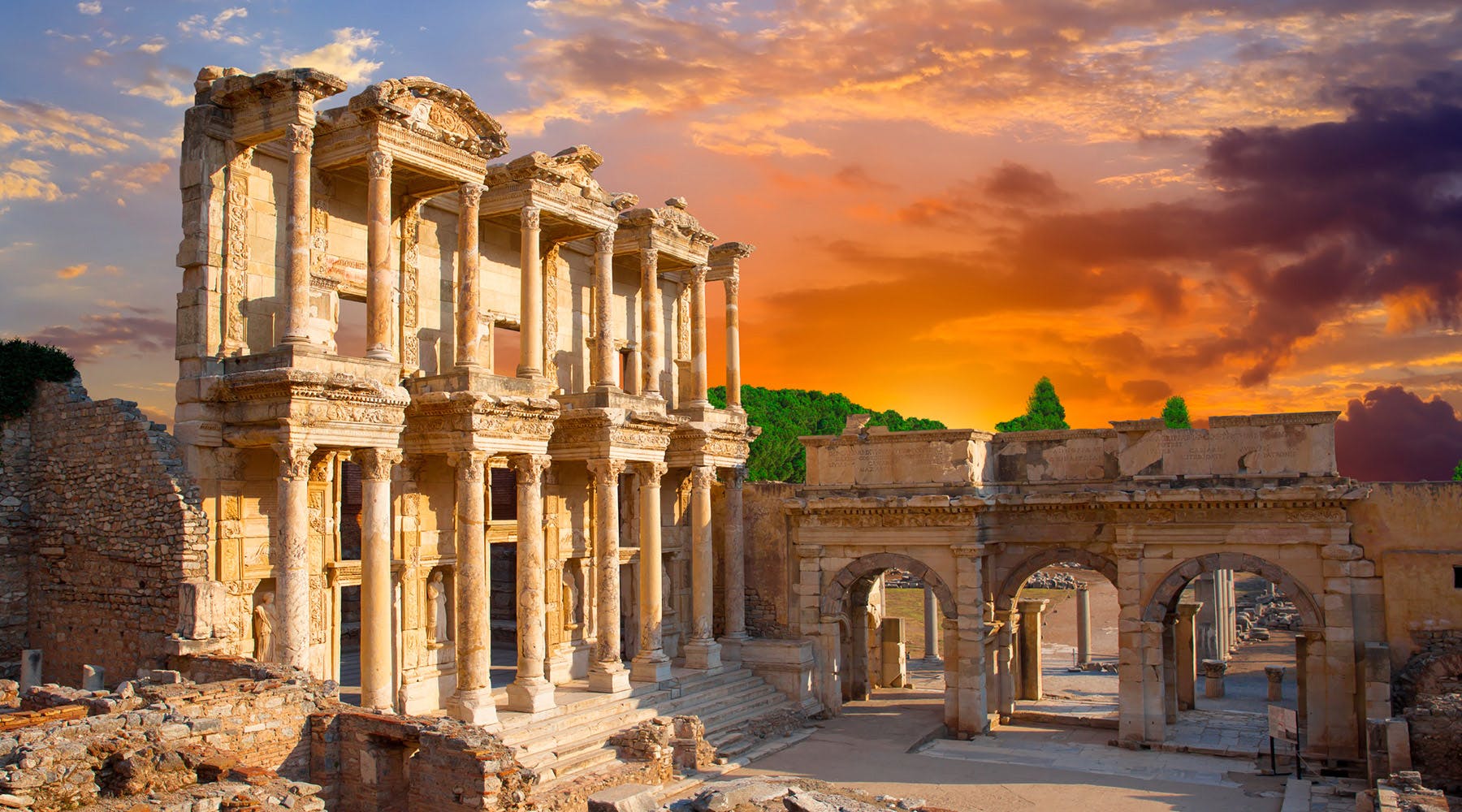 An AzAmazing evening adventure in Ephesus.
Insider Tip: Experience the opulence of a night out at the St. Petersburg Symphony Orchestra, watch Maori culture come alive with a performance at the Te Papa Museum, or see acrobats soar in Monaco during your private "AzAmazing Evening."
Immersive Destinations
If there is a destination you've always wanted to experience, chances are the ships of Azamara Club Cruises go there. They seldom repeat ports, so you'll always see something new and exciting on every itinerary. Besides just staying longer and leaving later, Azamara Club Cruises truly immerses you in every destination: famous places, hidden gem locales, and remote ports where larger ships just won't fit, like in the heart of Marseille, Amalfi, and Crete.
The most authentic travel moments transpire when you feel completely immersed in a destination. Chasing that incredible feeling of "this is exactly where I'm meant to be" is why you love travel and it's what you'll find when you cruise with Azamara.
Local Culture
Guests becoming immersed in local culture is paramount for Azamara Club Cruises and is evident in their variety of thoughtfully curated land excursions. You'll travel to private homes, farms, villas, markets and more to experience authentic local life as it unfolds by day and enjoy after-dinner tours that highlight the architecture, arts, and scenery best experienced after night falls. No matter what adventure you seek–culinary, historical, cultural, outdoor–Azamara sails the world with a focus on local life, genuine encounters, and the true spirit of some of the world's most captivating locations.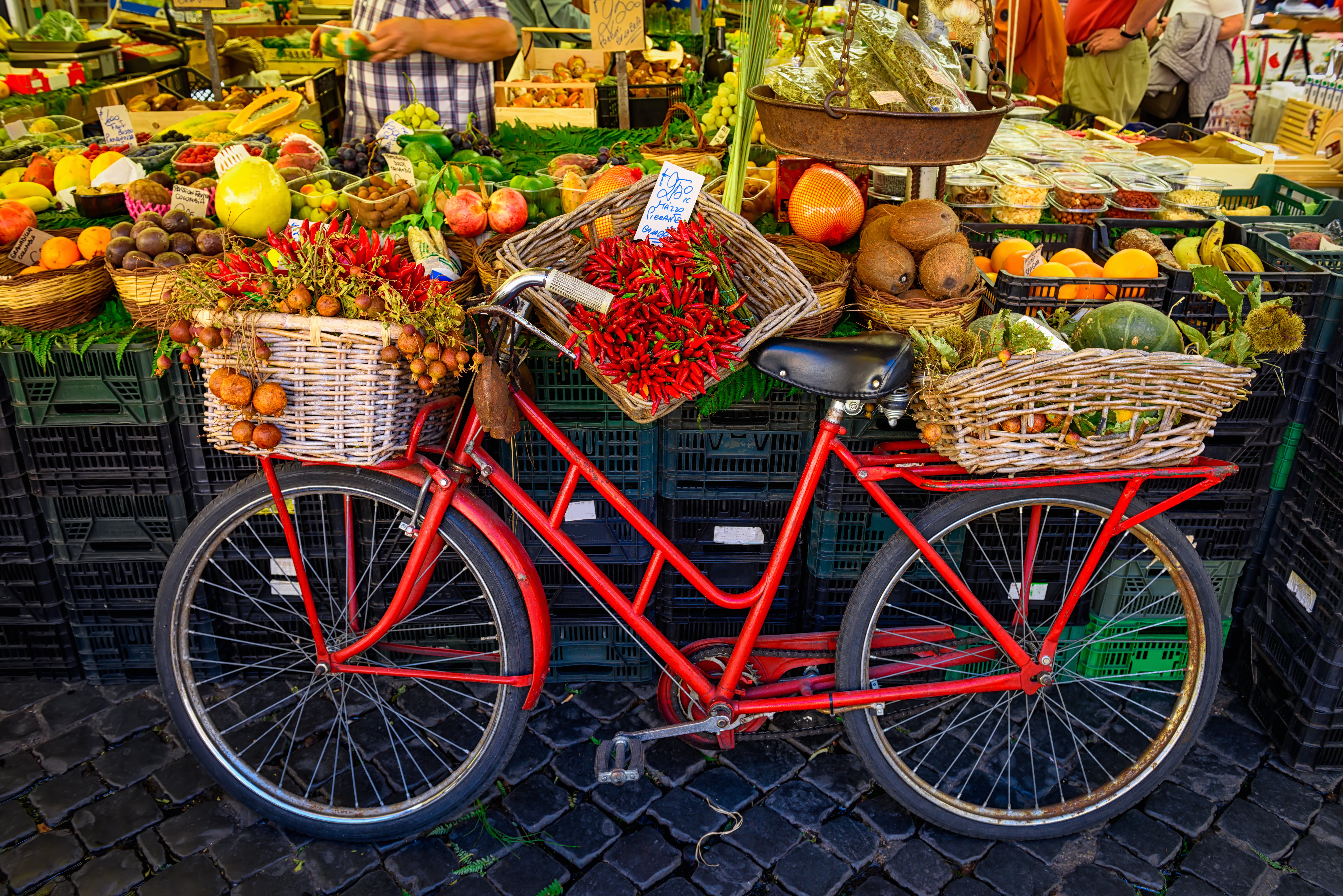 Explore a farmers market in Rome, Italy alongside an Azamara chef.
Onboard Experience
Azamara Club Cruises has crafted an onboard experience more akin to a stay in the world's most exclusive hotels than any typical cruise ship: a stylish, sophisticated "club-like" atmosphere onboard to come back to after a day (and night) exploring in port.
Insider Tip: On any given Azamara Club Cruise voyage, your ship's officers may take guests on impromptu private tour, your Captain might offer a stargazing event on the bow late one night or even stop to fish off the coast of Iceland, and your chef may be inspired to go ashore for local seafood that you're likely to see on the menu that evening.


Completely redesigned, comfortable and never crowded, Azamara is known for impeccable service, inclusive amenities, elegant accommodations, gourmet cuisine, luxurious spa services, exciting entertainment, and a variety of onboard and onshore activities so you can choose to sit back and relax, stay up and party, or get out and explore.
Insider Tip: Azamara is a 'foodie' paradise! Fresh ingredients, meticulous preparation, local inspiration, and a variety of fine dining options make every journey a culinary adventure.
New Ship!
Azamara Club Cruises' fleet of intimate, mid-sized ships recently got bigger with the exciting addition of the new Azamara Pursuit! Comparable in size, style, and comfort to sister-ships the Azamara Journey and Azamara Quest, the Pursuit brings guests the experience of an upscale, modern boutique hotel at sea and visit unique ports that larger ships are unable to reach.

Azamara's newest ship, the Pursuit is open for booking.
The Azamara Secret is Out!
By combining sophisticated style onboard with authentic cultural experiences onshore designed to deepen your understanding and appreciation of our world, Azamara has become the difference between visiting a destination and truly experiencing it.
CruiseInsider's exclusive partnership with Azamara–the "best kept secret in cruising"–permits us to provide incredible perks and additional discounts on every voyage. Now you're in the know! So where will you go next with Azamara Club Cruises?
Get insider access to Azamara's special offers, destinations, and new itineraries by speaking to an expert at 1 (877) 734-6858.