With an increasing number of travelers aware of their impact on the environment, more people than ever before are searching for the most eco-friendly ways to explore the world - and many cruise lines have been responding to this demand.
If you're conscious about our planet and still want to sail the high seas, consider giving our oceans some love by booking with one of these cruise lines that are making a serious effort to be environmentally friendly.
Lindblad Expeditions
Lindblad is famous for its adventure expeditions to exciting remote destinations like Antarctica, South Georgia and the Falkland Islands.
Falkland Islands (Islas Malvinas)
This small-ship cruise line has received multiple awards that are thanks to its commitment to environmental conservation and stewardship, working towards the elimination of avoidable plastic waste since 2007 when it banned single-use plastic water bottles. Passengers receive individual reusable stainless-steel bottles instead, which they can refill at filtered water stations located throughout the vessels.
Lindblad also sources local food for all of its meals, depending on where the ship is located. The line chooses to catch and serve only sustainably harvested fish, halting their practice of serving shrimp nearly two decades ago because it could not find a fishing practice or source that wasn't harmful to the environment.
Insider Tip
Embark on a trip of a lifetime via the 21-night Antarctica, South Georgia & the Falkland Islands Cruisetour to discover remote landscapes like the endless white of icebergs, glaciers and snow-capped mountains, along with rare birdlife and whales with the help of your own expedition team.
While food waste is challenging for larger lines, all of the Lindblad Expeditions-National Geographic boats practice reduce, reuse and recycle with solid waste segregated on board. The crew also searches for recycling opportunities whenever possible, while the Orion, Explorer and Endurance vessels all have incinerators on board to help reduce waste sent ashore.
UnCruise Adventures
UnCruise is defined by its commitment to the planet, partially noted in its name by providing uncommon cruising experiences that allow passengers to break away from the masses, with more unique destinations, accessing places larger vessels can't reach.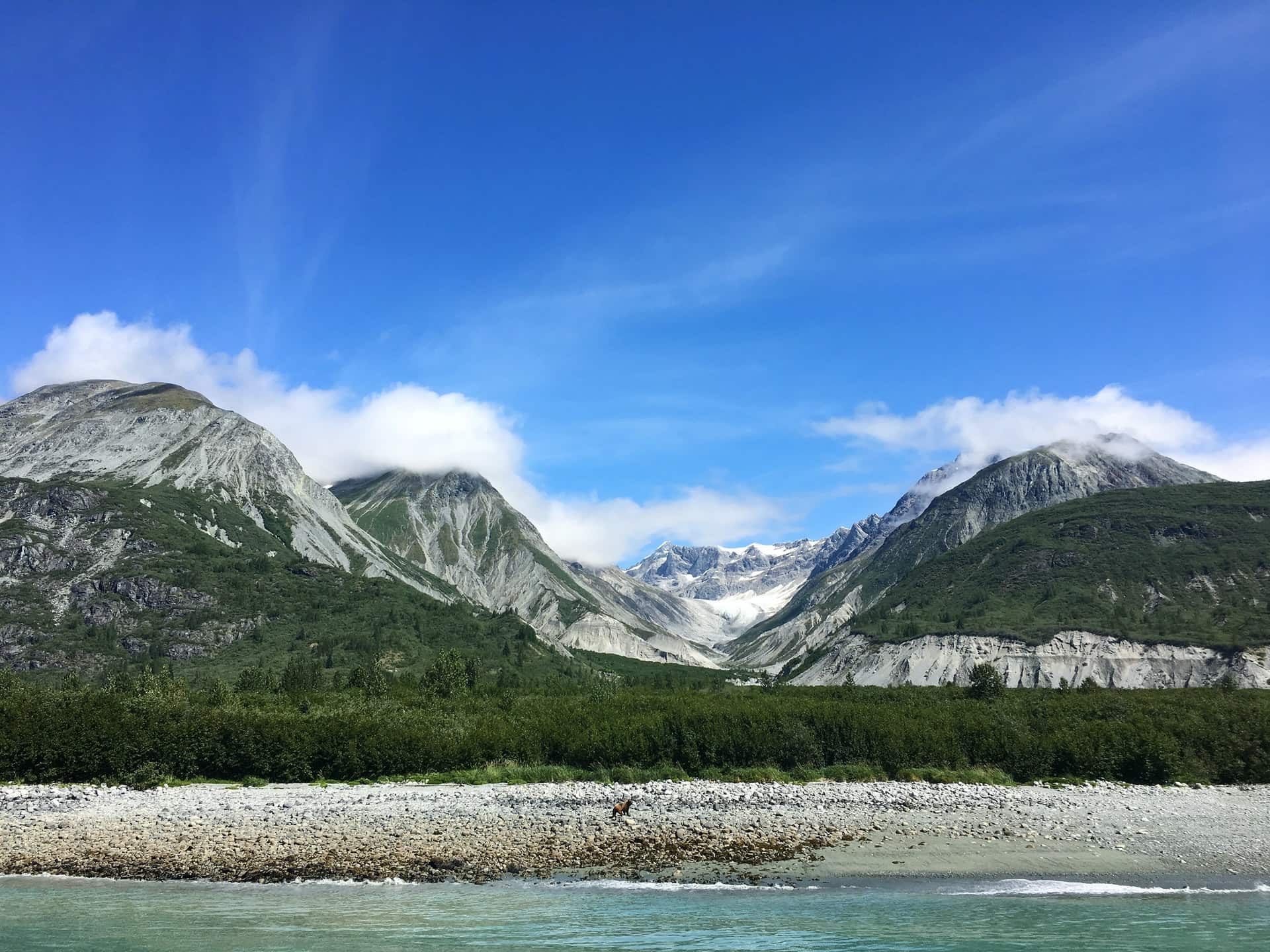 Glacier Bay, Alaska, USA
Everyone from wellness- to thrill-seekers, wildlife enthusiasts and families can enjoy environmentally-friendly cruises to destinations like Hawaii, Alaska and Costa Rica, along with more sustainable cruising. The line adheres to environmentally friendly practices whenever possible, including reducing waste and monitoring its impact on the environment. It even incentivizes its staff to engage in environmentally friendly practices.
Insider Tip
Sail through Alaska on the UnCruise's spectacular 7-night Glacier Bay National Park Adventure Cruise and you'll enjoy activities like rafting, hiking and biking along with the incredible wildlife from whales, porpoises and sea lions to bears and bald eagles.
Food is locally sourced whenever possible. For example, on Sea of Cortez trips through Mexico, UnCruise has partnered with a farm plot in Baja that grows produce specifically for the line. On its popular river cruises, the produce and meat are purchased from Oregon and Washington farms.
A cruise through Alaska means dining on dishes that include wild Alaskan salmon and other fresh Alaska seafood from a family-run company. Guests are given reusable stainless-steel water bottles to use at embarkation and the vessels have onboard filtered water too. All the ships in its fleet are outfitted with a small-scale sewage treatment system that breaks down sewage by using aerobic bacteria which results in a liquid that's safely discharged into the environment.
When purchasing items from paint to engines, UnCruise is also willing to spend more on greener options.
Celebrity Cruises
While Celebrity Cruises is one of the larger cruise lines, it has also enacted multiple environmentally friendly practices, including installing high-efficiency appliances throughout its ships and equipping all vessels with solar power technology. The solar panels produce clean power that helps reduce energy consumption derived from fossil fuels, producing enough to power approximately 7,000 LED lights.
On that note, the line has also replaced standard bulbs with longer-lasting LED and fluorescent lights throughout its fleet which require 80 percent less energy while generating 50 percent less heat for more efficient air conditioning.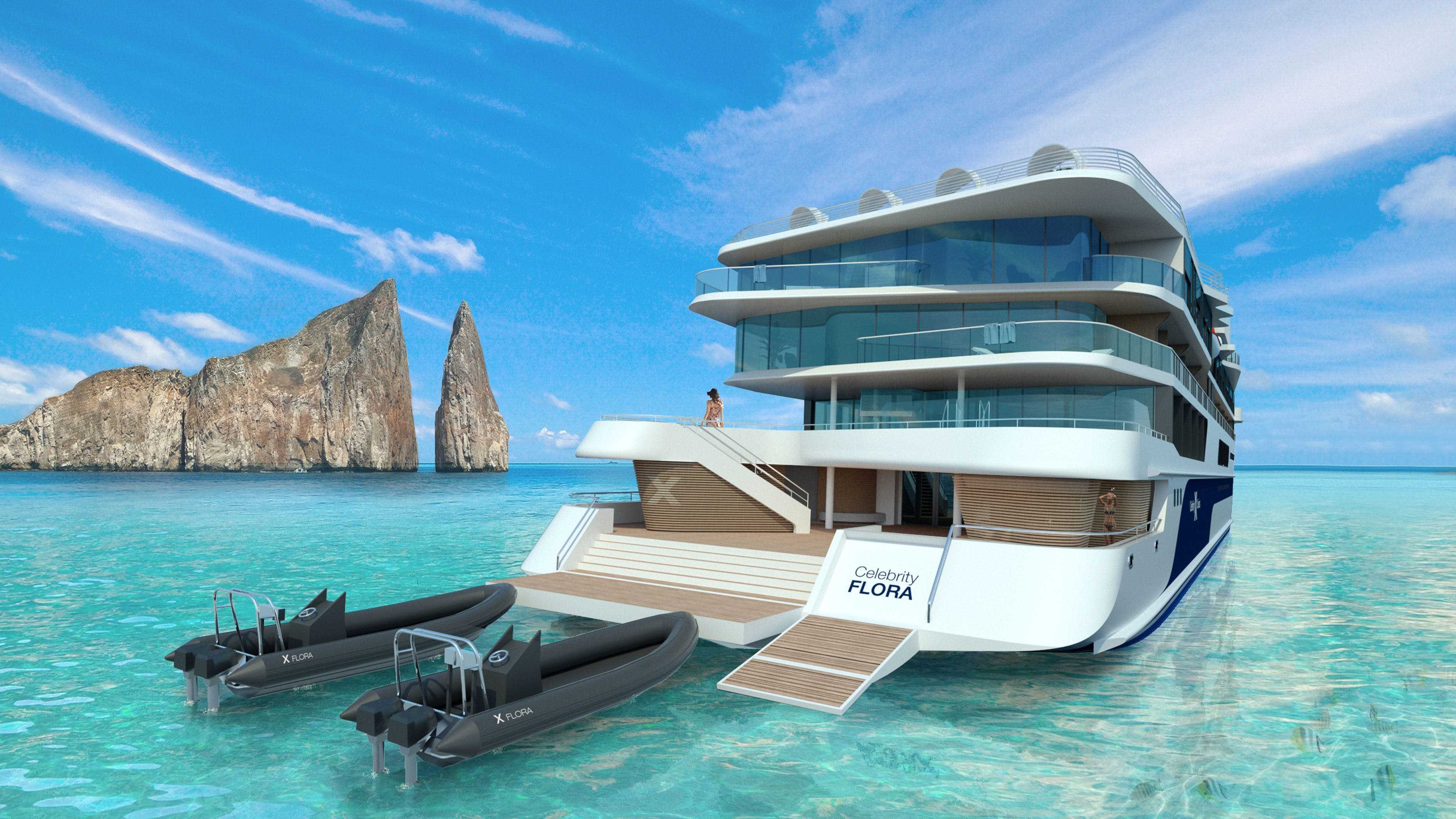 Eco-friendly Celebrity Flora
Insider Tip
The elegant and environmentally friendly Celebrity Flora offers the 7-night Inner Loop Cruise that brings close encounters with sea turtles, sea lions, penguins and more.
Celebrity also introduced Flora in 2019, an environmentally friendly cruise ship that's been noted for having "sustainability at its core."
It was designed to be the most environmentally friendly vessel in the archipelago, incorporating a wide range of high-tech innovations and green policies from a reverse osmosis filtration system that allows the ship to convert seawater into freshwater to reusing air-conditioning condensation for water in laundry facilities and banning single-use plastics. Its interior spaces use high-end sustainable materials from the region, while furnishings incorporate sustainable, local materials.
One of the most energy-efficient ships in its class, Flora utilizes an advanced propulsions system and hull configuration that reduces 15 percent of fuel consumption. She also features anchor-less technology that allows her to stay in position without impacting marine life.
Want to learn more about environmentally friendly cruise options? Call our CruiseInsider travel experts today at 1 (877) 734-68508 for more information.