One of the hottest new trends in travel is the emergence of expedition cruising, the perfect blend of access, adventure, and, in many cases, all-inclusive luxury.
Unlike standard ocean cruises or relaxing river voyages, the allure of expedition cruising is in the exploration and enrichment and typically involves smaller ships, remote destinations, bucket-list experiences, and flexible itineraries.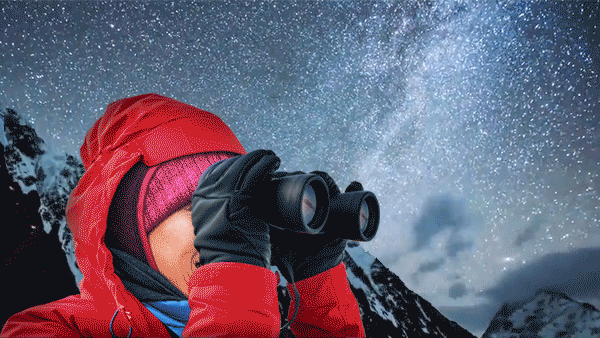 The focus of an expedition cruise is not about the ship's creature comforts or onboard activities, but about the destination, it's nature and wildlife - and to experience this not just from the water but up close on land. Whether you're new to cruising or just want to try something new, expedition cruising is a great way to go beyond sightseeing and experience something much more immersive and interesting.
Wondering what the best cruising regions are? Want to know what you should expect onboard and which lines go where? Is expedition cruising something you'd like to try?

Here are the basics on expedition cruising to help you understand this exciting exploration-based adventure:
The Destinations
Known for visiting some of the most fascinating, most remote, and most "bucket-list-worthy" sites on the planet, including remote islands, unique locales and narrow fjords inaccessible by larger ships, expedition cruising allows you to see places that you simply can't visit any other way. Expedition ships are all about fun and flexibility, and will go out of their way (literally) to catch a glimpse of bears on a distant shore or follow a pod of humpback whales.
Insider Tip: Smaller ships can take you where the big ships can't go — like remote villages or up close to a glacier.


Every expedition itinerary is off-the-beaten-path and an opportunity to immerse yourself in the world's most remote regions.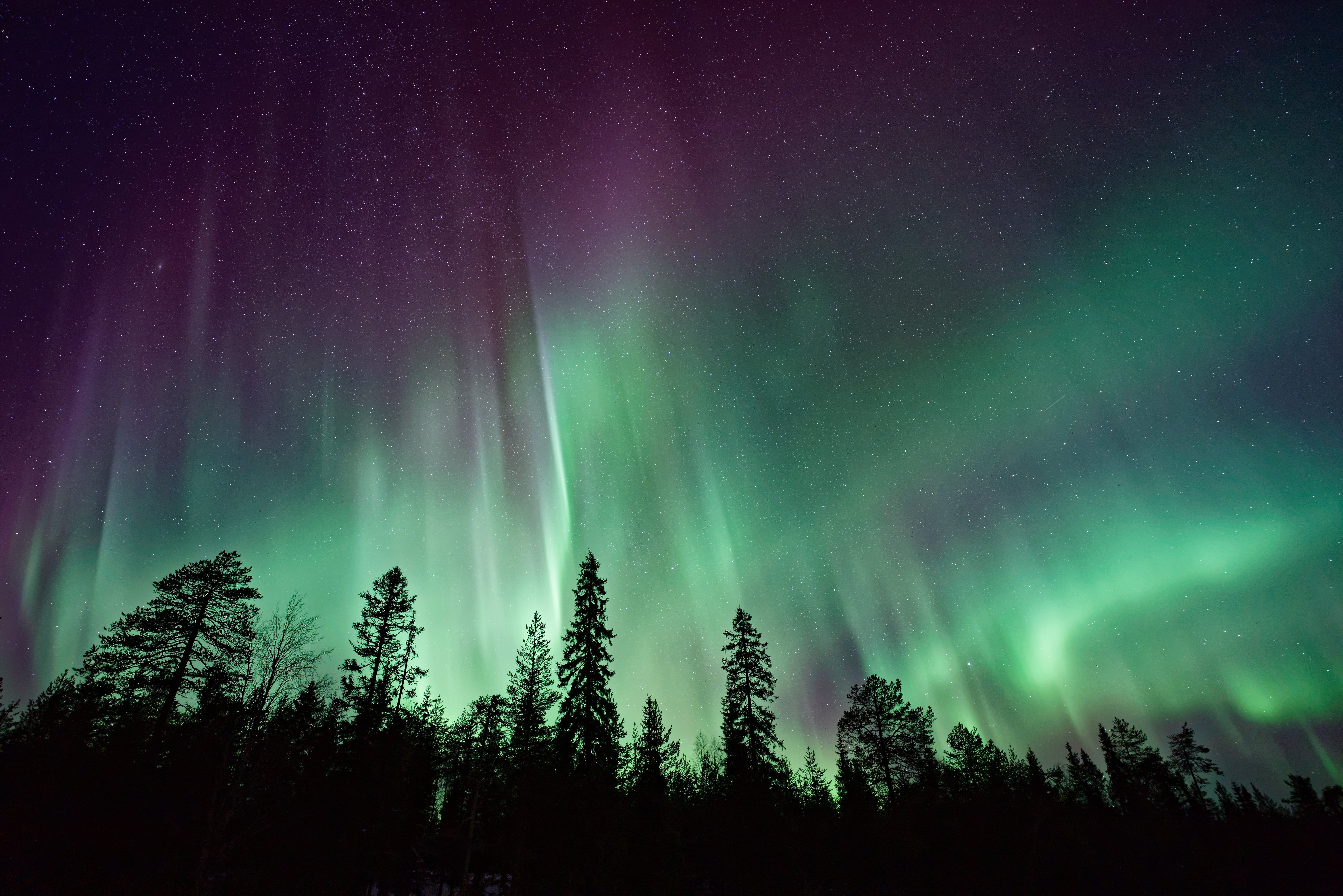 Explore the Northern or Southern Lights - Photo by Vincent Guth
The Ships
While most expedition small-ships carry fewer than 300 passengers, the level of onboard luxury varies significantly from one expedition cruise line to another, and even between ships in the same fleet. Many of the newer vessels have spas, gyms, libraries and cafés, but most are a bit more rugged and include just the basics like a dining room, lounge, and observation deck.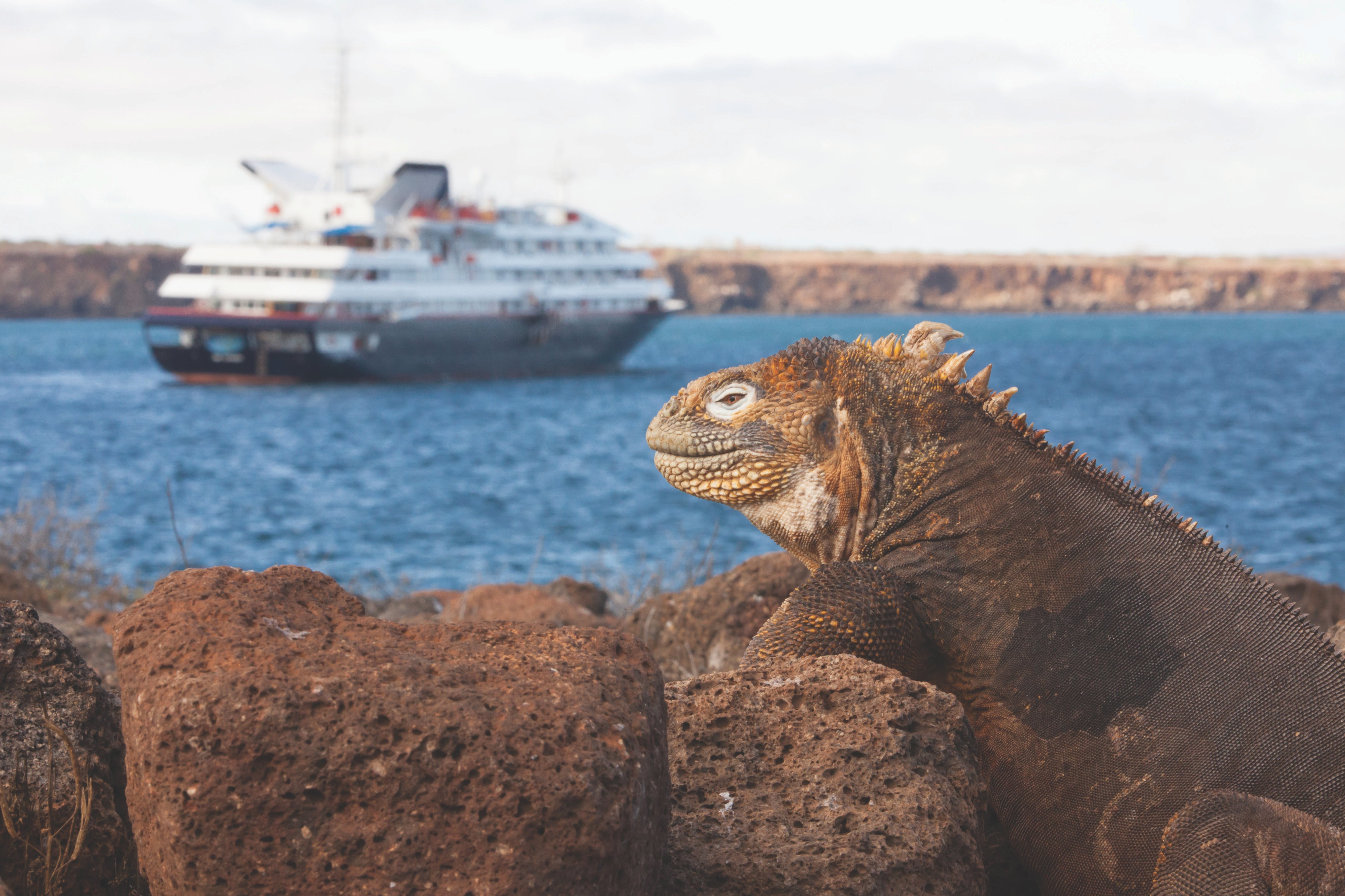 Silversea Expedition to the Galápagos Islands.
Silversea Expeditions is the model for expeditionary voyaging with high-end luxury touches. The newly refurbished Silver Cloud boasts large suites (most with verandas), five dining options, broad sweeping decks, a swimming pool, 16 zodiac boats, and the highest space to guest and crew to guest ratios in expedition cruising.
Insider Tip: Expedition cruise leaders can be biologists, geologists, anthropologists, historians and other specialists who will teach you in-depth about the place you will be exploring.


You can zip among Arctic icebergs in sub-zero weather aboard a Zodiac for a few hours, then be greeted upon your return to the ship by a well-dressed butler handing you a steaming cup of hot chocolate. These niceties and more are standard on a luxury expedition voyage from Silversea.
The Style
Aboard expedition ships, flexibility and freedom are the theme. Day-to-day scheduling and port-stops are much more fluid than the more stringent daily programs of conventional ships. Expedition ships regularly change course or alter their plans on a dime to take advantage of weather, ice conditions, the tides, wildlife sightings or any other serendipitous occurrence.
Insider Tip: A seven-night Arctic expedition sailing can feel more like a week-long shore excursion than a luxury cruise, so pack waterproof outerwear, lots of layers and comfy shoes.


On an expedition ship, the atmosphere is informal and relaxed at all times, with passengers forgoing their formal wear for a good pair of hiking boots, a good camera, and a warm parka. You will have excellent opportunities to photograph, wildlife watch or just enjoy the wilderness in the company of laid-back, like-minded travelers who all have a genuine interest in wildlife, adventure, and beautiful scenery.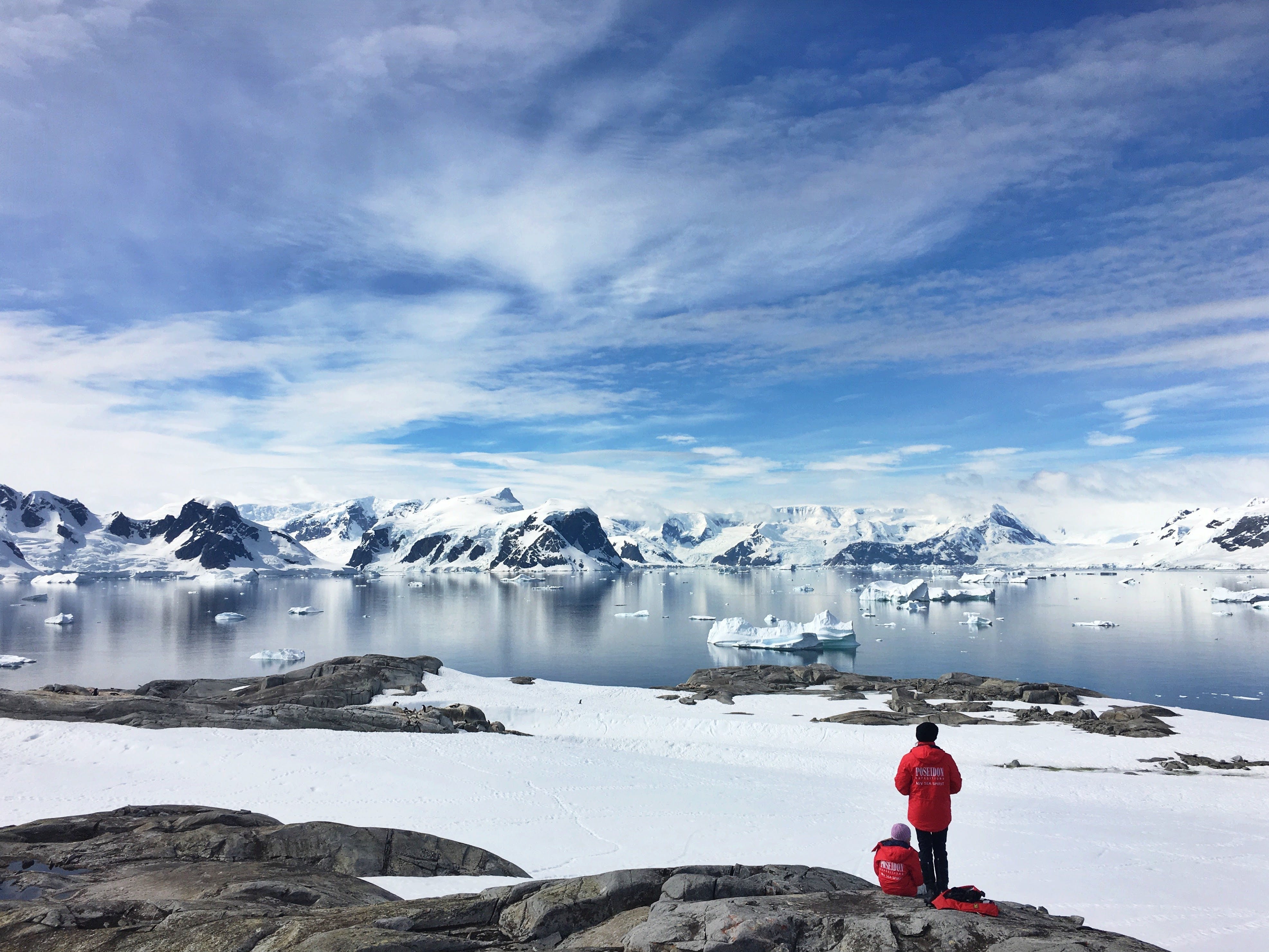 See Antarctica up close on an expedition adventure. - Photo by Cassie Matias
The Cruise Lines
The list below is a sampling of our favorite players in expedition cruising, along with some of the places where they sail (and even a few of our favorite land adventure partners in case a cruise still isn't your thing.)
Silversea Expeditions
See the most remote regions on the planet in all-inclusive Silversea luxury.
Destinations: Alaska, Amazon, Antarctica, Arctic, Galápagos, South America, and South Pacific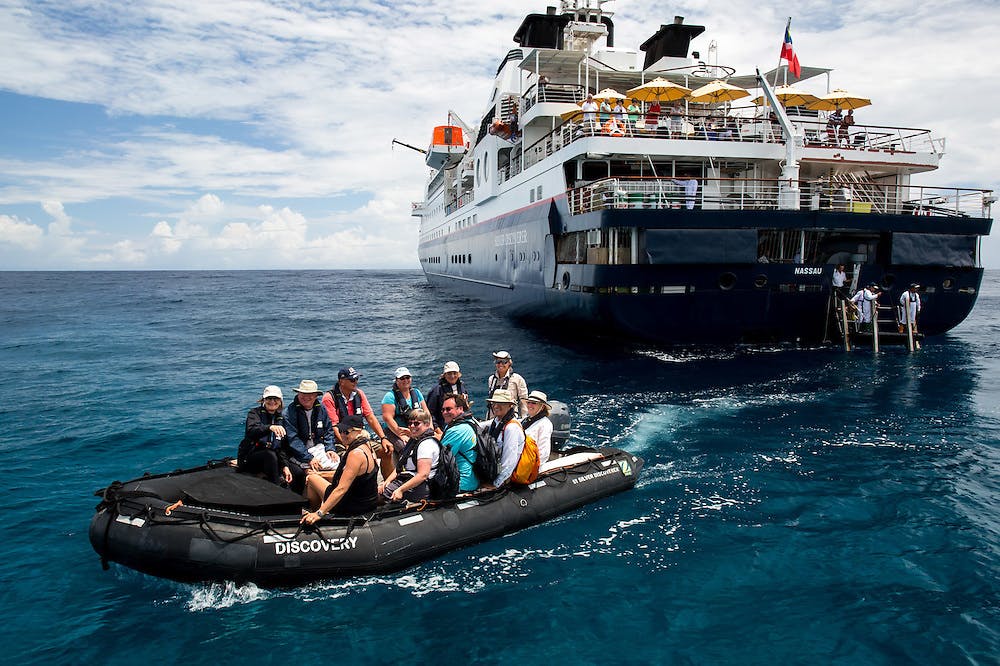 Seabourn Cruises
The most ultra-luxury experience in expedition cruising is aboard Seabourn.
Destinations: Alaska, Antarctica, and South America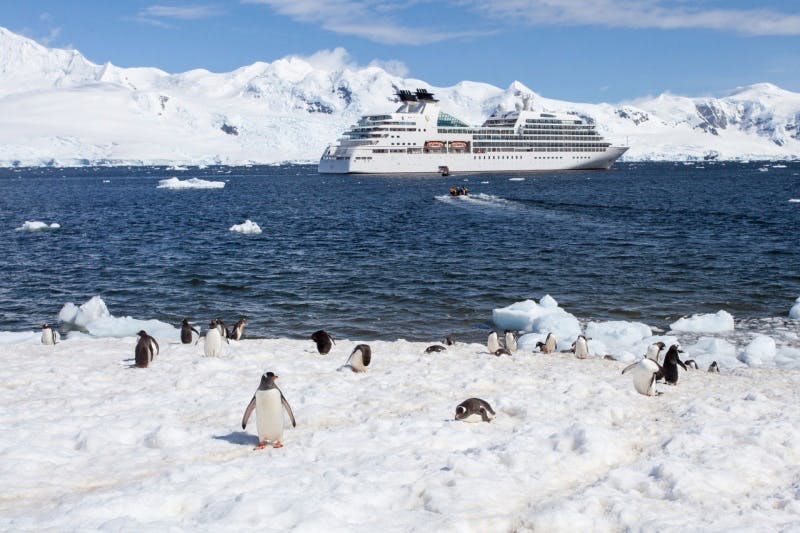 Lindblad Expeditions
Lindblad creates authentic up-close encounters with beauty, wildness & the seldom-seen.
Destinations: Alaska, Amazon, Antarctica, Arctic, Asia, Baja California, Canada, Galápagos, and South America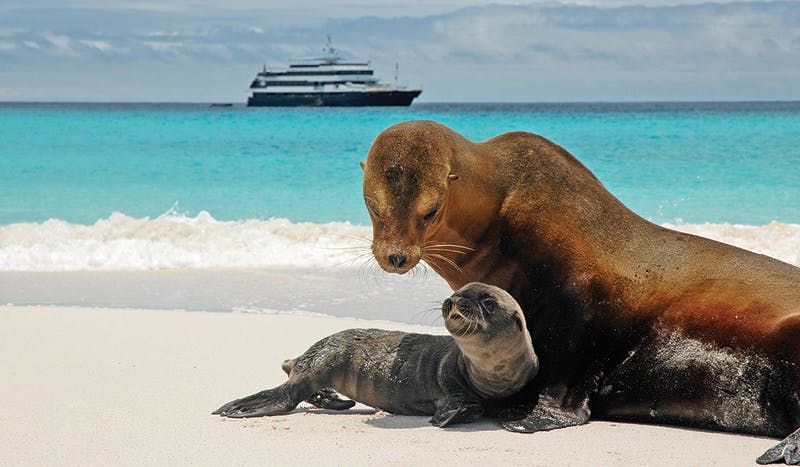 Insider Tip: The concept of 'expedition cruising', with education as a major theme, began in 1966 with Lars-Eric Lindblad's first tourist expedition to Antarctica.
Hurtigruten
Hurtigruten is known for unique nature-based adventures to the far ends of the planet.
Destinations: Alaska, Antarctica, Arctic, Central America, and South America*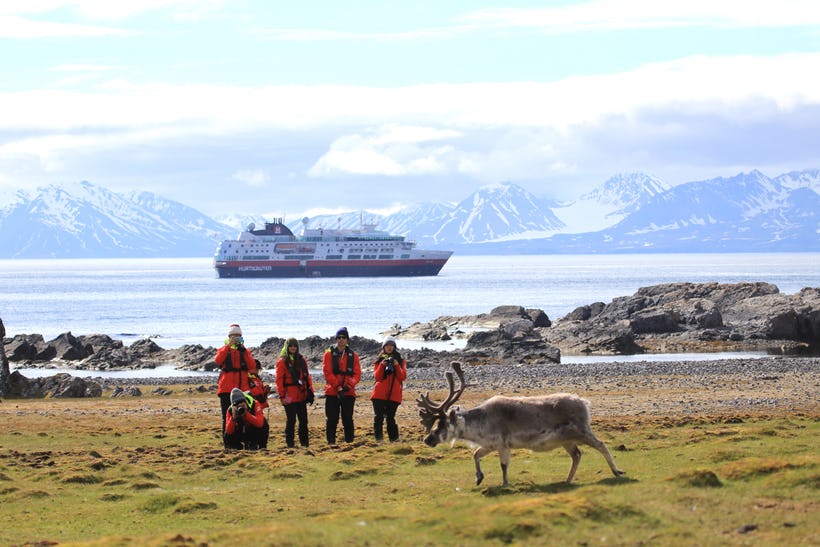 Quark Expeditions
Quark is the world leader in polar adventure travel.
Destinations: Antarctica and Arctic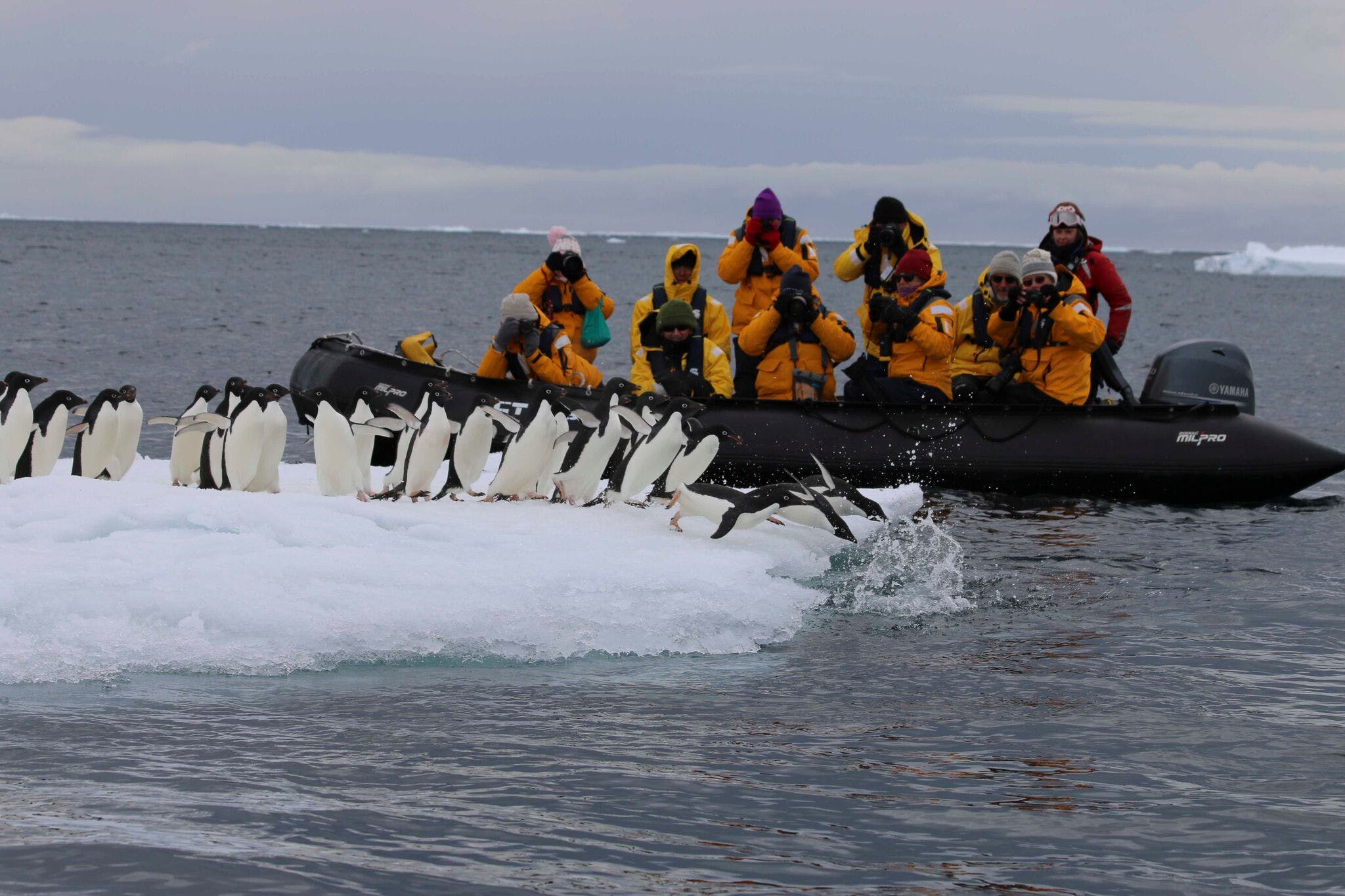 UnCruise Adventures
Small ships, big adventures is what UnCruise is known for and will change how you see the world.
Destinations: Alaska, Central America, Galapagos, Mexico, and the Pacific Northwest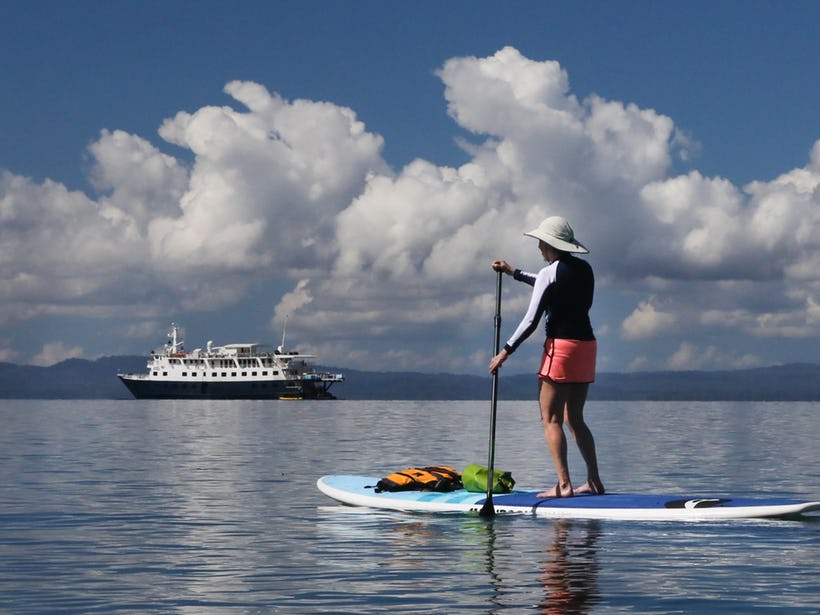 Zegrahm Expeditions
Explore places others just don't go and where few others have gone before on Zegrahm Expeditions.
Destinations: Africa, Alaska, Antarctica, Arctic, Asia, Australia/New Zealand, Caribbean, Central America, Galapagos, and the South Pacific

Land Adventure Partners
If an expedition cruise isn't for you, speak to our travel experts about how we can help you plan a similar expedition on land.
Abercrombie & Kent
Destinations: Antarctica, Arctic, and Asia
Backroads
Destinations: Africa, Asia, Canada, Caribbean, and Europe
G Adventures
Destinations: Amazon, Antarctica, Arctic, Galapagos, Caribbean, Central and South America, Europe, Galapagos, Mexico, Pacific Northwest, and Southeast Asia
Whether by land or by sea, extraordinary adventures to the ends of the earth await for the most daring, sophisticated, and curious travelers ready for something beyond the usual.
If you are an adventure traveler looking for an authentic, immersive vacation, an expedition cruise will exceed your expectations and change the way you experience the world. Contact a CruiseInsider expert today at 1 (877) 734-6858 to learn more about expedition cruising and the exciting destinations where they venture.