As the weather transitions from hot and muggy to cool and crisp, cruise lines everywhere are gearing up for the upcoming rush of fall foliage cruisers.
Why are fall foliage cruises so popular? There are very few parts of the world as scenic and historic as the beautiful coasts of Canada and New England. The amazing, natural change of colors that autumn brings, there's truly nothing else like it than to see it in person.
One of the best ways to experience this stunning scenery in all its glory is with a fall foliage cruise.
In particular, Canada and New England fall foliage cruises offer some of the best Autumn views anywhere in the world. Whether you want pure luxury, a romantic getaway or a family-friendly vacation, the options are virtually endless to enjoy the season's stunning scenery.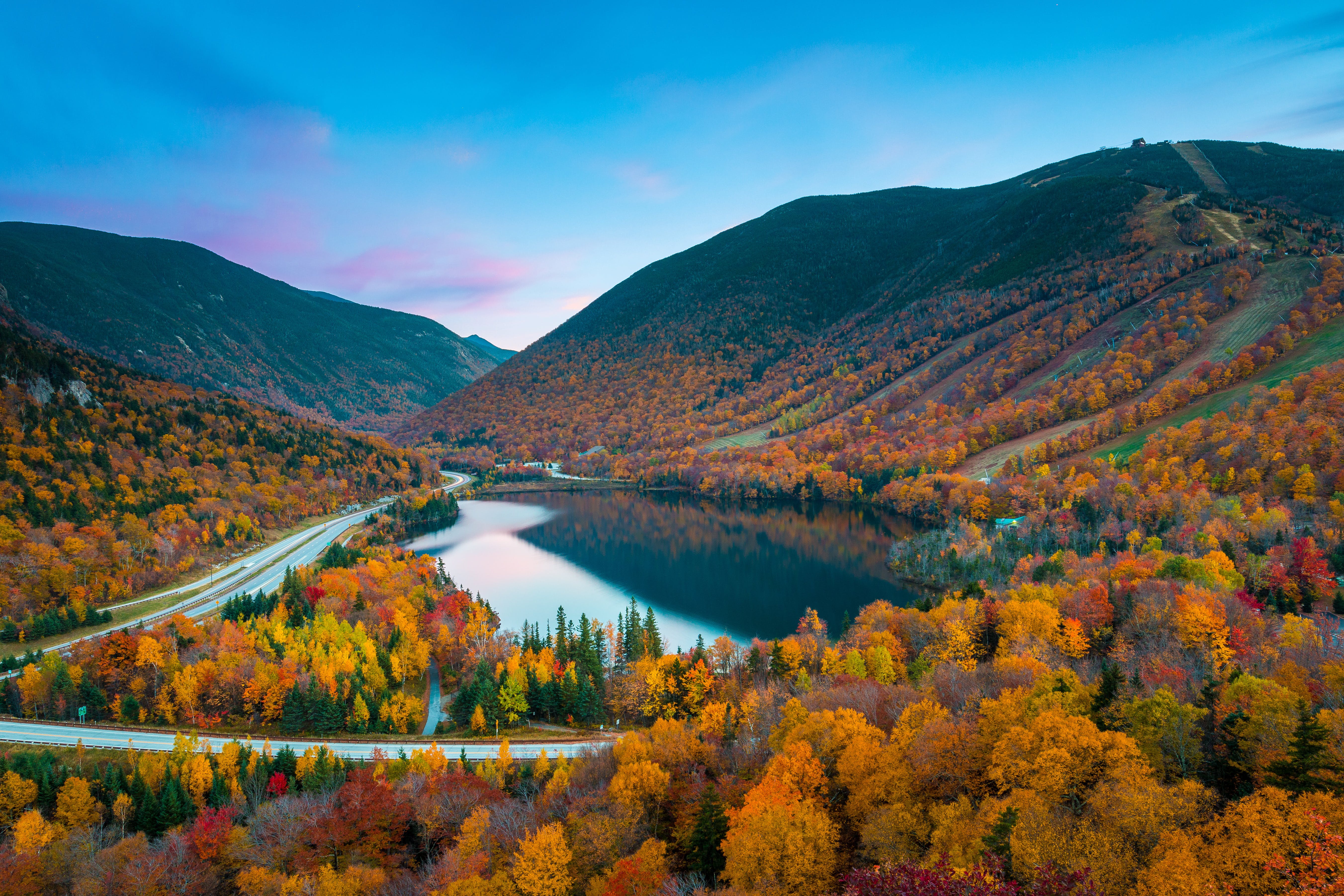 Fall in the Northeast is a colorful site to behold.
What could be better than enjoying stunning Autumn views from your cruise ship balcony, snuggled up with a warm blanket and glass of wine? Our CruiseInsider experts can help sort through the many autumn options, here are a few things to consider when planning your own Fall foliage cruise:
Ocean or River?
For the best Canada and New England fall foliage cruises, there are essentially two options: a coastal cruise along the Atlantic Ocean or a river cruise through New York's Hudson Valley. Both fall foliage cruises—ocean cruises through Martha's Vineyard and Nantucket and colorful river cruises—each have their own unique qualities, but both will let you experience Mother Nature's magic show in elegance and style.
Enjoy a relaxing river cruise through New England and Canada in autumn.
When is the Best Time to Go?
Voyages take place when the dazzling hues of burgundy, crimson and gold are in high season, typically between late September and mid-October. In New England, this time span is peak season for foliage photography and even whale watching in some cases.
Make sure you pack your camera to catch the seasonal changes.

Longer sailings highlight even more of the transition from summer to winter while some even include overnights in select ports like Bar Harbor, Quebec City and Prince Edward Island. However, with colors that vibrant and a crisp in the air, even on some of the shorter cruises, you're guaranteed a good "show." Cruising any later than October, however, and you'll risk the chance of running into some cold and windy weather conditions.
Insider Tip: Most photographers live for the golden hours, near sunrise and sunset when the sky illuminates the subject and landscape with a soft, golden glow. If you do find yourself shooting with a high and bright sun, consider using a polarizing filter.
Layer Up
No matter which cruise you choose, the fall weather along North America's east coast can fluctuate unexpectedly – especially as night falls. During New England's fall months, the temperature can get as high as 70 degrees F and as low as 30 degrees F on average. Make sure to pack enough layers so you can warm yourself up if needed.
Insider Tip: Your first base layer of clothing should be merino wool, due to the lightweight, warm and comfortable fabric. Next is a mid layer out of fleece or lightweight down. Finally, a windbreaker on top will stop the wind chill.
Fall Foliage Cruise Deals
Every autumn, the trees in New England and Canada put on a colorful show of bright yellows, reds, and oranges. A Northeast fall foliage cruise is the perfect way to see this beautiful landscape and enjoy the historic streets in multiple ports along New England and Canada. Even on a shorter cruise, you're guaranteed to see the lovely colors and longer voyages highlight the transition from summer to winter.
Search and save on the very best Fall foliage cruises packed with extra perks!
Explore the Port Cities
Embarking on a Canada or New England fall foliage cruise means you'll be making stops in many famous and historical North American cities such as Boston, New York City and Montreal. These tourist hot spots are typically too crowded in the spring and summer, but are far easier to explore in the fall, so take advantage of the seasonal decor and festive spirit in each port-of-call.
Breathtaking foliage views will follow you on your journey.

National parks. Old lighthouses. Bustling farmers' markets. Family-run boutiques. Explore history, shop locally, and sample regional "fall harvest" flavors throughout New England, either on your own or through the cruise lines' array of unique excursions.
Insider Tip: On Regent Seven Seas' itinerary from New York to Montreal, at the port of Halifax, you can see scenic Dartmouth which lies on the opposite shore and can be visited by crossing on the oldest saltwater ferry in Canada.


From seasonal colors to sipping apple-cider to seeing amazing sunsets on deck, there are so many great reasons to take a fall foliage cruise. What are you waiting for?
Click here to search a variety of New England and Canadian Fall Foliage cruises or connect with a CruiseInsider expert at 1 (877) 734-6858 to learn more about incredible autumn voyages.