For those new to cruise planning, working with the right travel advisor is truly the difference between a standards, run-of-the-mill cruise and a customized, next-level voyage!
However, with the wealth of travel agents and travel advisors available, knowing whether to entrust someone with your travel plans - and which advisor is the right fit for you - can sometimes be tricky.
Whether you choose one of CruiseInsider's talented, experienced advisors or decide to go elsewhere for your travel plans, finding the right travel advisor is the key to planning a great cruise. With us behind your booking, you'll truly travel like an insider.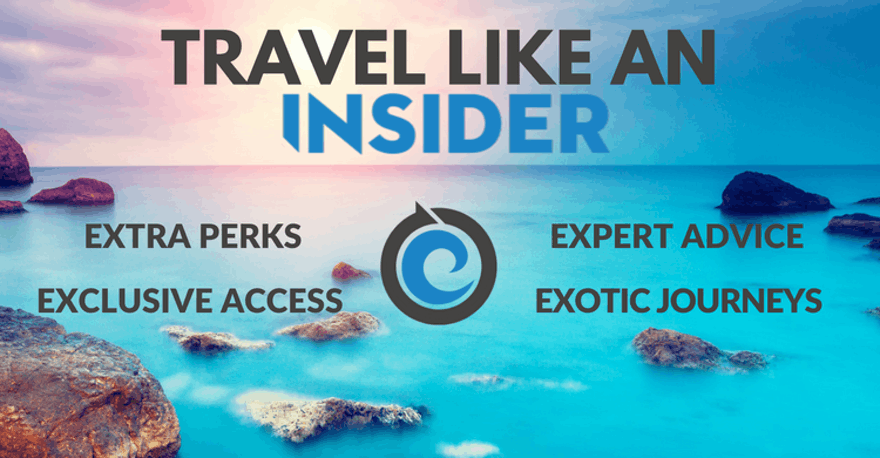 In this article, we've outlined some of the most important and frequently asked questions you should ask a travel advisor when you are looking to book a cruise, along with answers and direct quotes provided by our very own insider experts!
The goal is to ensure that you book with someone who really knows their stuff and is prepared to help you book a cruise that is budget-conscious, bucket-list worthy and and beyond memorable!
Question #1: Why Should I Even Work With a Travel Advisor?
A great travel advisor ensures that every vacation is extraordinary! CruiseInsider advisors have first-hand experience, insider access and expertise in customizing every aspect of your vacation so you always get access to a world of exclusive savings, extra perks and ways to maximize your vacation value.
There are many reasons why it makes sense to work with an experienced travel advisor, like the ones from CruiseInsider, including:
Unique, unforgettable vacations hand-crafted to your style and preferences
Preferred partnerships with the world's foremost travel brands
Hotel, cruise, tour and excursion privileges and perks not available to the public
VIP experiences and complimentary benefits so you travel in luxury
Access to unique events and destination experiences you can't get direct
Insight and insider tips beyond the guidebooks, versus just "information"
Taking care of the tiny details and important documents so plans go smoothly
"I will work tirelessly to ensure your journey is unforgettable and unburdened every step of the way." - Michele Valentino, CruiseInsider Advisor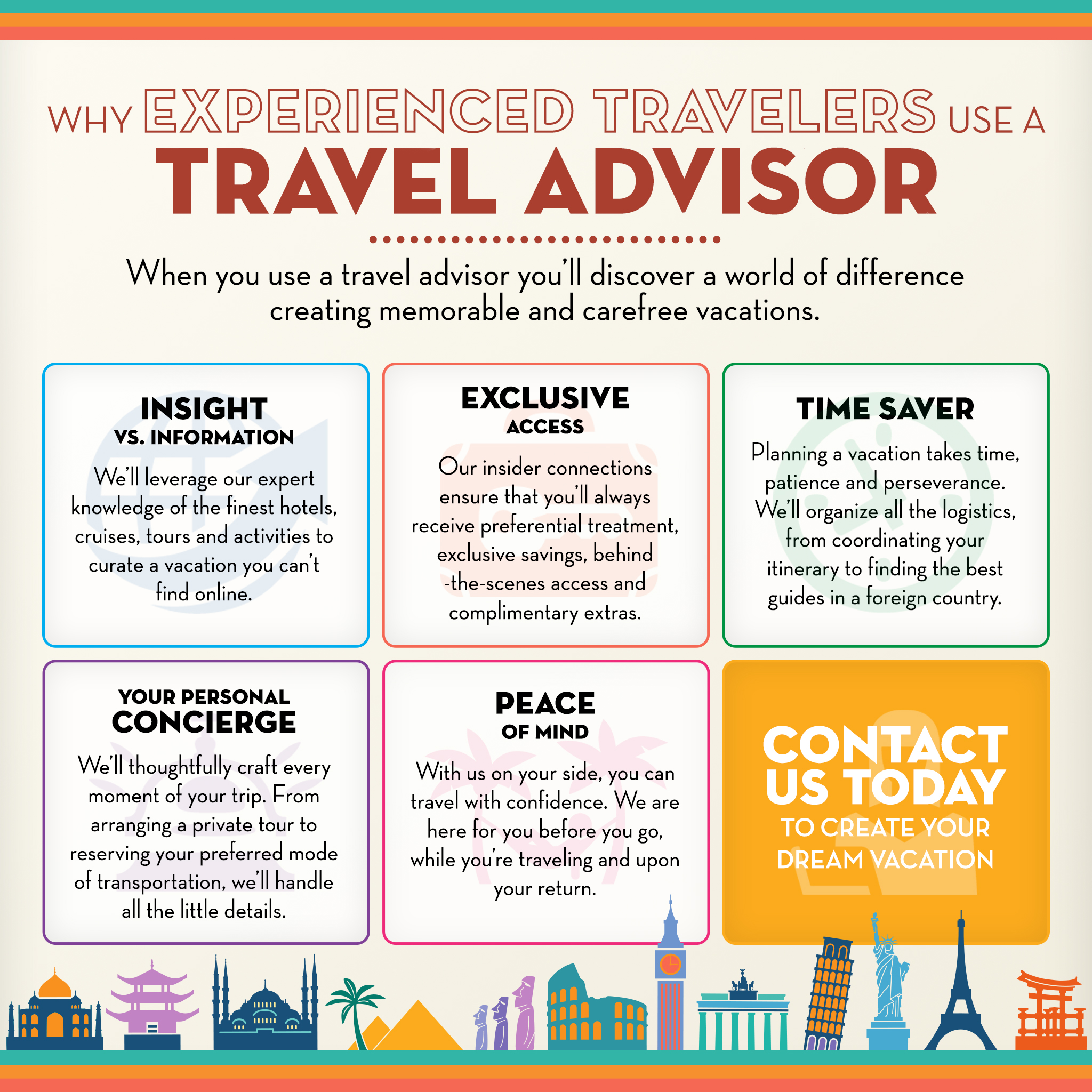 Question #2: Does Working With a Travel Advisor Make Sense for Me?
A trusted travel advisor will expect the unexpected, anticipate your needs, solve problems should they arise and exceed your expectations with every vacation - so yes, working with a travel advisor makes sense no matter what your trip entails.
Whether it's finding exclusive fares and extra amenities, saving you time and money, offering you peace of mind so you travel stress-free, or simply answering all your questions and ensuring you have an advocate available in your corner, a good travel advisor knows that while every vacation is important, not every vacation is the same.
"I've built trusted relationships with premier travel companies to bring you the best vacation value available – savings, service and support and you won't find anywhere else." - Lisa Summer, CruiseInsider Advisor
Question #3: How Long Have You Been a Travel Advisor?
You'll certainly want to plan your trip with someone who knows their stuff and has been in the industry for a while. Asking them about their time working in the cruise industry, where they've been, what cruise lines and what tour companies they've enjoyed, etc. - those are the keys to understanding whether they're the right fit for you.
CruiseInsider's experienced team of travel experts are talented planners, but they are travel lovers too. They've planned thousands of vacations, visited hundreds of countries and won dozens of industry awards and accolades for outstanding sales and service.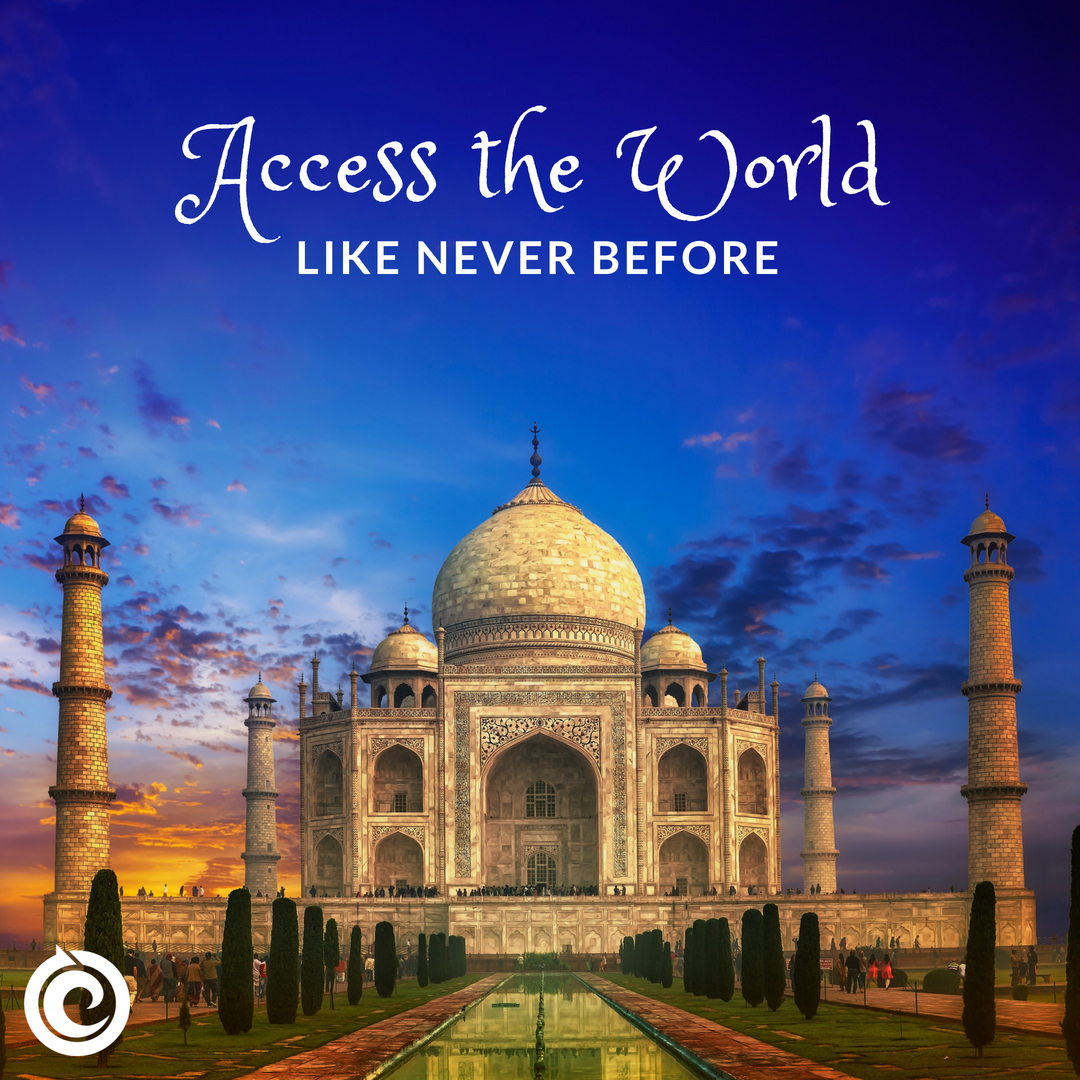 "Whatever your budget or bucket-list may be, I can help you make your next trip incredible by using my 20+ years of travel experience, award-winning service and trusted relationships with the top cruise lines and tour operators across the globe!" - Jen Bustamante, CruiseInsider Advisor
Question #4: What Did You Do Before Becoming a Travel Advisor?
This question helps you know your potential travel advisor a bit better and understand how well-rounded their experience is. For instance, they may have only been a travel advisor for a few years but may have other experiences in their past that warrant further consideration of their services.
While several CruiseInsider advisors have been with us for over a decade, many have worked in or around the industry whether directly for cruise lines, as sales or support for airlines, in customer service roles major hotels and resorts and more. Not to mention most of our advisors have extensively traveled the world as well, which adds another dimension of insight and experience to their "travel resume."
"A well-rounded and well-traveled travel advisor with varied experience in their past can offer a unique perspective that may be incredibly valuable to you!" - Kelly Berardi, CruiseInsider Advisor
Question #5: What Types of Cruises Have You Planned Recently?
If the travel advisor you are considering has had recent experience with the type of cruise you plan to take or the destination you're visiting, that can obviously impact your decision to work with them.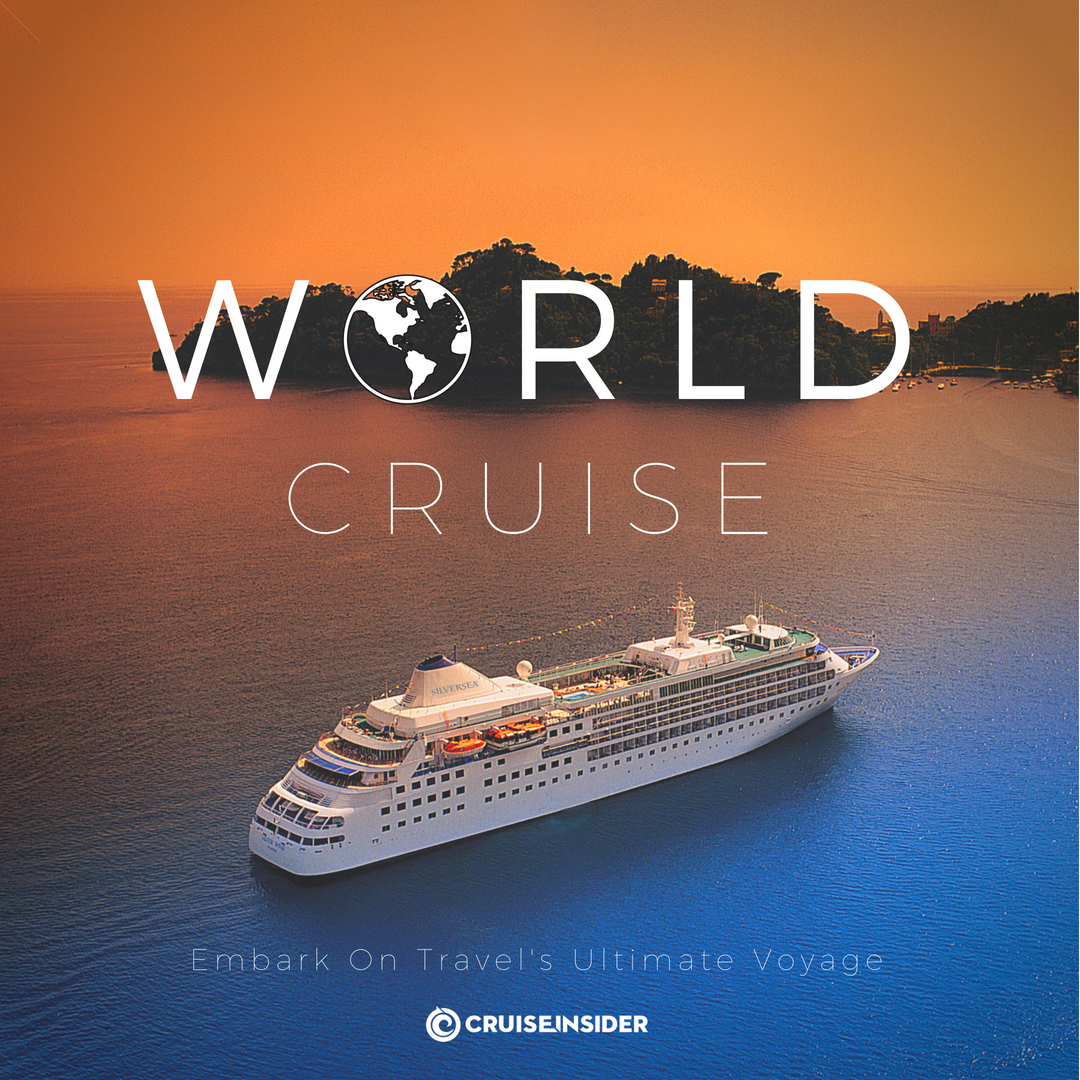 CruiseInsider's advisors are actually experts. Our team of talented advisors have sailed on every major cruise line and use their wide-range of experience and significant expertise in the following categories (just to name a few), to ensure your journey is perfectly planned:
Luxury Cruises - ex. Regent Seven Seas, Silversea, Crystal & Seabourn
World Cruises - ex. Oceania's "Around the World in 180 Days" grand voyage
Expedition Cruises - ex. Lindblad, Hurtigruten, UnCruise, Quark & Zegrahm
River Cruises - ex. Viking, AmaWaterways, Aqua Expeditions, Uniworld & American Cruise Lines
Small-Ship Cruises - ex. Paul Gauguin, Oceania & Azamara
Family-Friendly Cruises - ex. Tauck, Disney, Norwegian & Celebrity
Yacht Cruises - ex. Windstar, SeaDream, Star Clippers,
Transatlantic Cruises - ex. Cunard
"From world cruises to safaris, or Arctic expeditions to large family reunions, I have planned it all! I've sailed on most of the major cruise lines and have been lucky enough to explore so much of the world and sharing that insight with fellow travelers is the most exciting part of the job!" - Sue Estabrook, CruiseInsider Advisor
Question #6: Have You Been To the Destination I'm Traveling To?
Ideally, your travel advisor should have first-hand experience with the ports and places you are traveling, having been there themselves. Luckily, our team of talented advisors really have "been there, done that."
If your advisor hasn't traveled on that cruise line or to that destination themselves, then make sure they've at least planned several related cruises or recent trips. Someone with no experience or no access to expertise will be relying on second-hand information or the same resources you already are, instead of offering true insight, real advice and actual experience that allows you to truly travel like a VIP.

Our experts are discerning travelers as well, and authentic destination specialists, having actually visited the very places they are helping plan for you. Our CruiseInsider advisors have been tp hundreds of cities in dozens of countries on every continent, from exotic locales to the most popular places in the world. Just some of the destinations our team has actually been to:
The Mediterranean
Europe
Alaska
Caribbean
Scandinavia
Asia
The South Pacific
Baltic
The Arctic Circle
South America
Africa
The Amazon
Antarctica
"I've been to hundreds of cities and dozens of cruises in over 20 years of travel planning, including Alaska, Canada, Europe, Scandinavia, South America and more! If it was possible, I'd live on a permanent vacation!" - Brooke Cromwell, CruiseInsider Advisor
Question #7: Do you Have a Specific Area of Expertise?
This question, much like the other questions above will help you gauge whether the travel advisor with whom you're talking to is a good fit to plan your trip. Many travel advisors - like the ones at CruiseInsider - build their clientele by focusing on a niche market.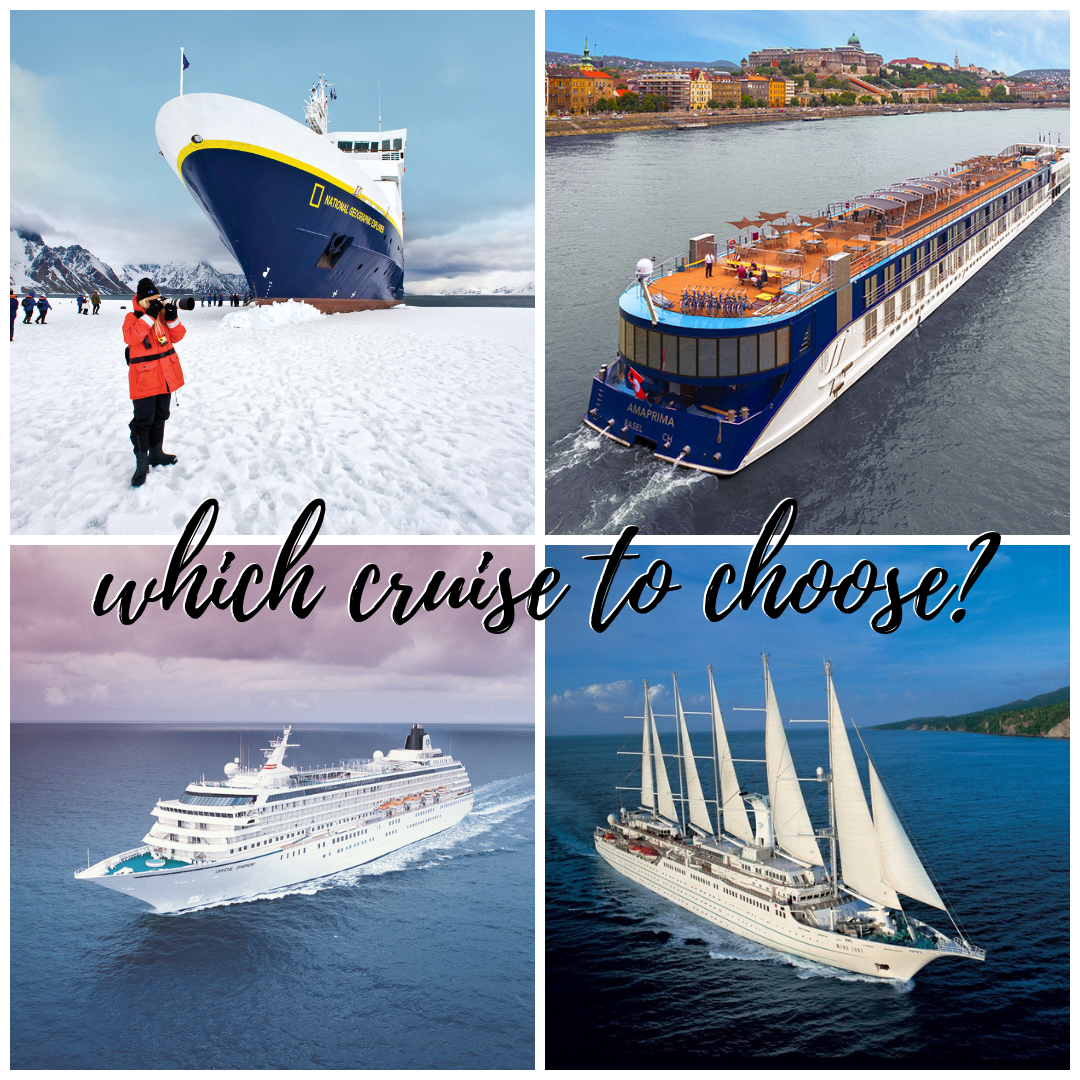 Finding someone who specializes in just the type of cruise you plan to take can really set your mind at ease, especially if you don't have a lot of experience cruising. Our CruiseInsider experts are skilled in many areas, including:
Family and Multi-Generational travel
Affinity & Themed cruises - ex. food, wine, golf, architecture, history, etc.
Milestones & Celebrations - ex. birthdays, anniversaries, reunions, etc.
Expedition & Exploration
High-End / Luxury travel
Religious & Faith-based trips
Charity-related or Impact travel - ex. traveling for a
Large Groups
Land Tours - ex. safaris, guided tours, custom-journeys, etc.
"Being a Travel advisor combines my two loves - people and seeing the world! I can help you experience the world in any way you'd like, but I specialize in luxury cruises with an emphasis on the all-inclusive lines and know the best ways to truly travel like an insider." - Marci Goode, CruiseInsider Advisor
Question #8: Does It Cost More to Work With a Travel Advisor?
You might assume that using a travel advisor makes a trip more expensive, but that's not true. The top advisors are well connected, highly skilled and extremely experienced so not only will you usually end up saving money, but you'll get additional perks, added insight and more!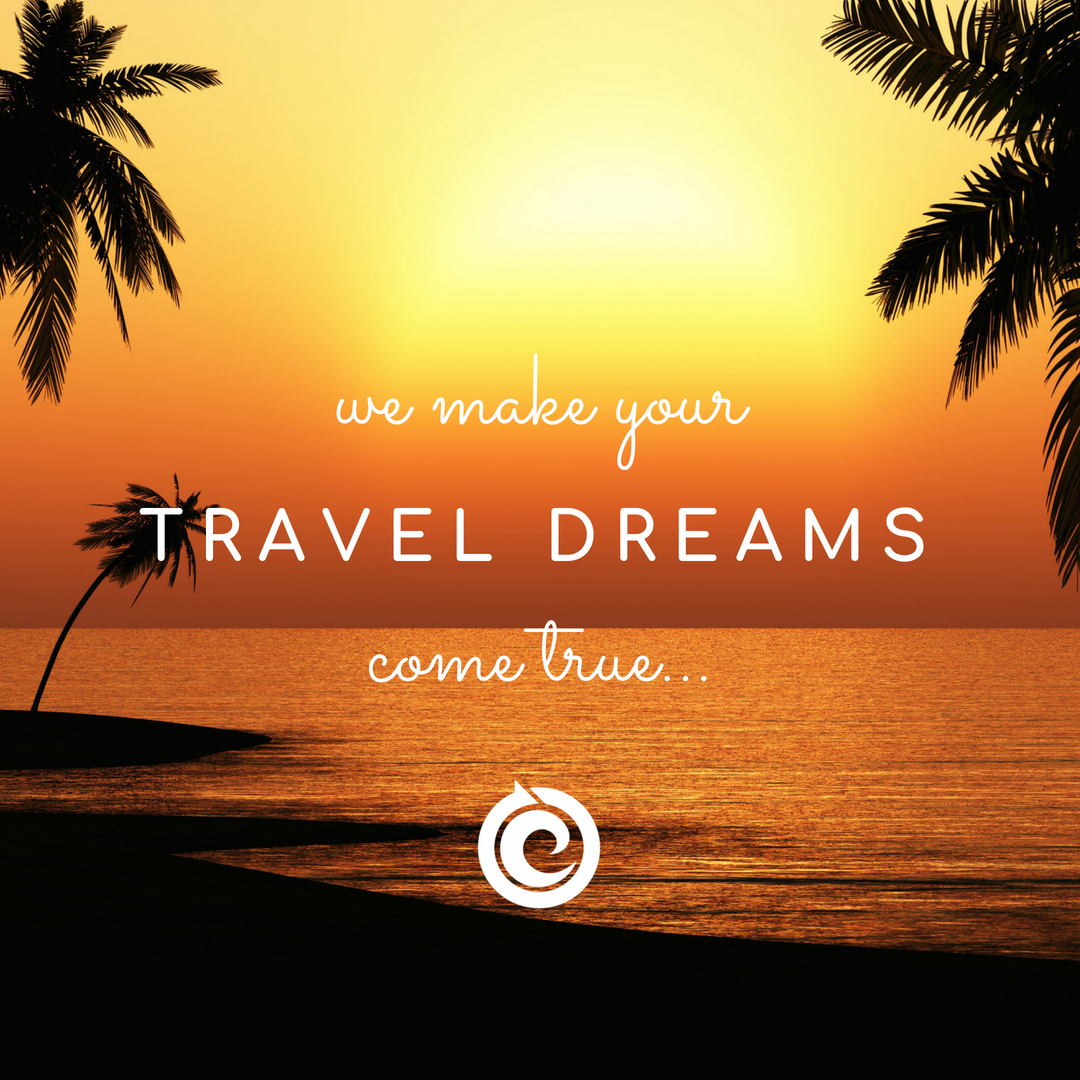 Some travel agencies and advisors may charge you planning fees or you'll find there are hidden fees, costs or charges associated with your trip. Don't work with anyone that isn't transparent about what their services do and do not include, who won't answer your questions honestly or who won't help educate you on exactly what every fee, fare or service includes.
Price-Match Promise
Our goal is to find you the best available price and greatest value for your cruise at the time of booking. If you happen to find a better price for an identical cruise and category within 48 hours of booking with CruiseInsider, we will either match that price or refund the difference – that's our price-match promise!
Also, our advisors don't charge any fees for their consulting services and always put your personal preferences before the sale to ensure your vacation is perfect.
"Why not work with us? There's no obligation, no pressure, and with our price-match promise, you never pay more for your vacation, only get more." - Tricia Ashton, CruiseInsider Advisor
All in all, choosing the right travel advisor to book your cruise can make all the difference in the world, but does mean considering many different aspects before deciding.
If you have a question for one of our expert travel advisors at CruiseInsider or would like to speak to someone directly, just give us a call at 1 (877) 734-6858.