Recently, one of CruiseInsider's very best Travel Specialists, Sue Estabrook, spent 10 magical nights aboard the Silversea Expedition ship Silver Discoverer on the exotic and elegant "Ancient Island Nations of the Western Pacific" itinerary sailing from Hong Kong to Nagasaki.
A Silversea Expedition is one of the most authentic, adventurous and all-inclusive luxury cruise experiences around. If you've thought about your own expedition cruise, read this in-depth insider account of Sue's recent Asian adventure and you'll be ready to set sail too.
Experiencing Silversea Firsthand
Silversea is the savvy traveler's choice for true adventure. An expedition with Silversea luxury cruises is unlike any other form of travel, taking you to some of the most remote regions of the planet and shows them to you intimately.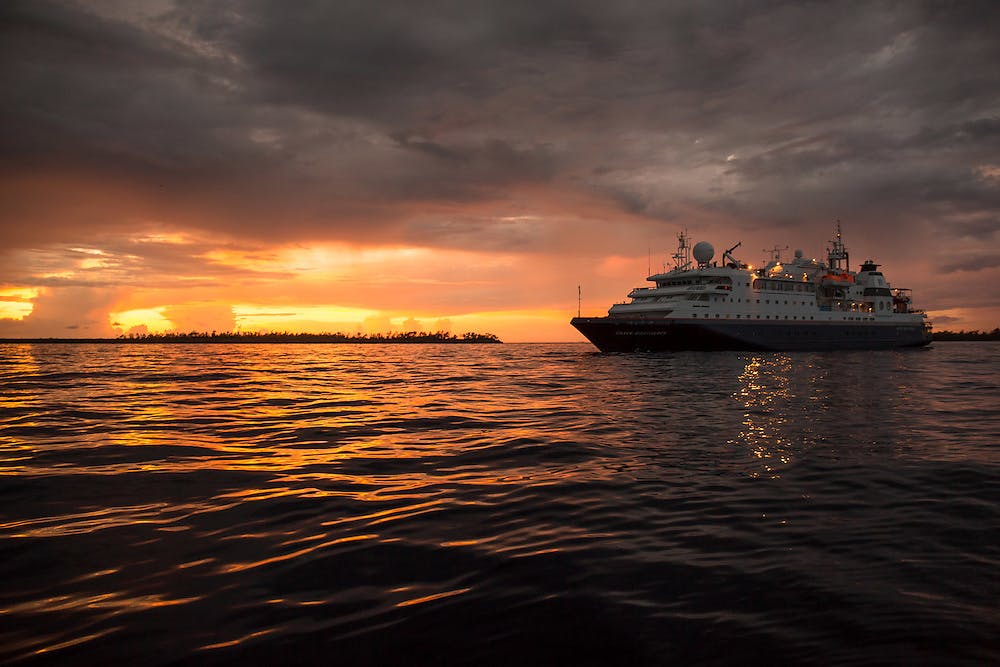 The Silver Discoverer is the perfect combination of rugged meets refined.

As an experienced luxury travel specialist, I've been blessed to be able to experience the world in many ways, but I had never been on a true Expedition cruise. What better inaugural experience than aboard Silver Discoverer - a culturally-rich itinerary, an enthusiastic and dedicated expedition team and all the amenities of superlative Silversea style.
First Impressions
Upon arrival at the cruise terminal in Hong Kong, I was greeted with a welcome smile and no crowds at all. Silversea's check in process was smooth and their staff was friendly, helpful and greeted each guest with a glass of champagne before guiding us to our stateroom.
"Silver Discoverer may be Silversea's oldest expedition ship, but it's in stellar condition, very upscale and every aspect of it was comfortable."
Boarding the ship, I wasn't sure what to expect, as this was my first Silversea Expedition experience. The exterior of the Silver Discoverer looked rugged and ready for anything, but once aboard I saw that this ship was not just built for exploring, it was everything you'd expect from a truly elegant Silversea adventure. While the ship was smaller than others in the fleet, it was laid out in a way that offered spacious lounges, great views and plenty of areas to relax outdoors.
The Ship Itself
The accommodations
My stateroom category was the View Suite. As the second "lowest" category, I was concerned that it would be too small of a space for a weeklong adventure but the room felt much bigger and was actually designed to provide the same comfortable, elegant experience that Silversea is known for.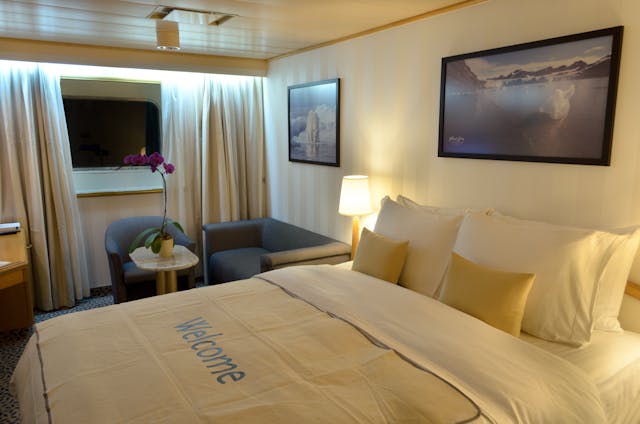 The stateroom's picture window provided plenty of viewing opportunities.
At 194 sq. ft, my stateroom wasn't as spacious as some of the upper categories, but the cabin did have a comfortable bed, ample storage, a sitting area and a writing desk. The bathroom was not as luxurious as what you'd find on Silversea's traditional luxury liners, but it was still very beautiful with a marbled walk in shower and great amenities.
The amenities
The accommodations aboard the Silver Discoverer were great–still far beyond what most Expedition ships offer–but the ship's onboard amenities far exceeded my expectations! In-room technology was impressive and included a High-Def flat-screen TV which provided On-Demand movies, music and satellite news programming. Even though we journeyed to some remote destinations, the Wi-Fi onboard was surprisingly great too.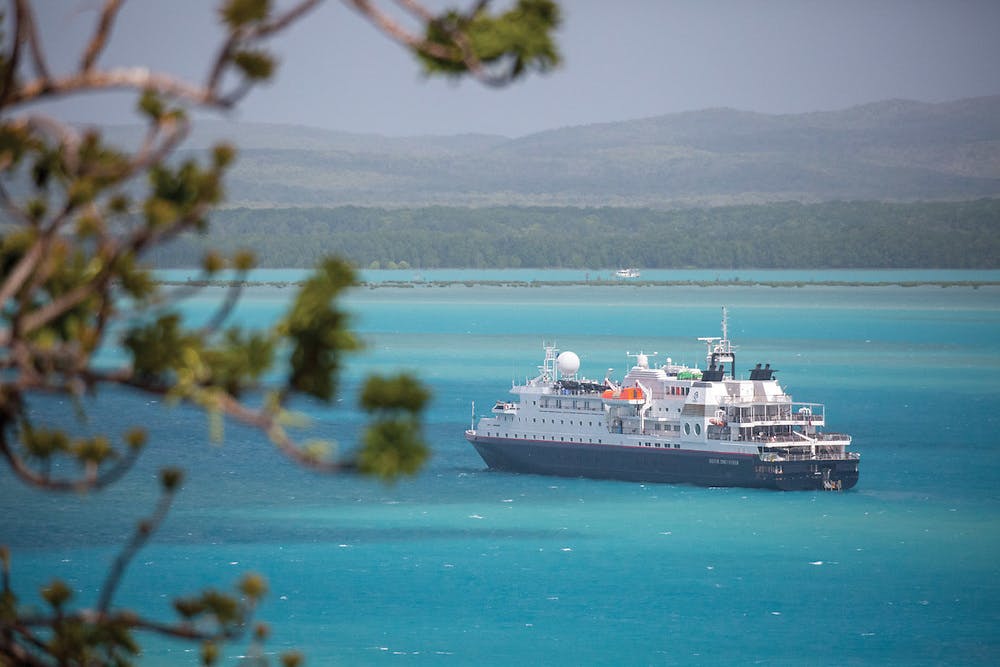 Amenities on Silver Discoverer are ahead of its competitors, but the true focus of an Expedition voyage is what's happening outside the ship.
The food
One of Silversea's hallmarks is their onboard cuisine, and despite this ship being an expedition vessel and not a luxury ship, the food was fantastic. There were various dining options both in the main dining room and also "The Grill" outside by the pool which was one of my favorite places to eat.
Insider Tip: At night, "The Grill" onboard transforms into "Hot Rocks", Silversea's famous restaurant that allows you the opportunity to cook your own steaks and seafood.


The Restaurant serves contemporary, international cuisine with a delicious and diverse menu featuring local specialties and regionally inspired favorites. It was elegant but casual, with no fixed seating times or table reservations needed, the perfect setting after a long, adventure filled day.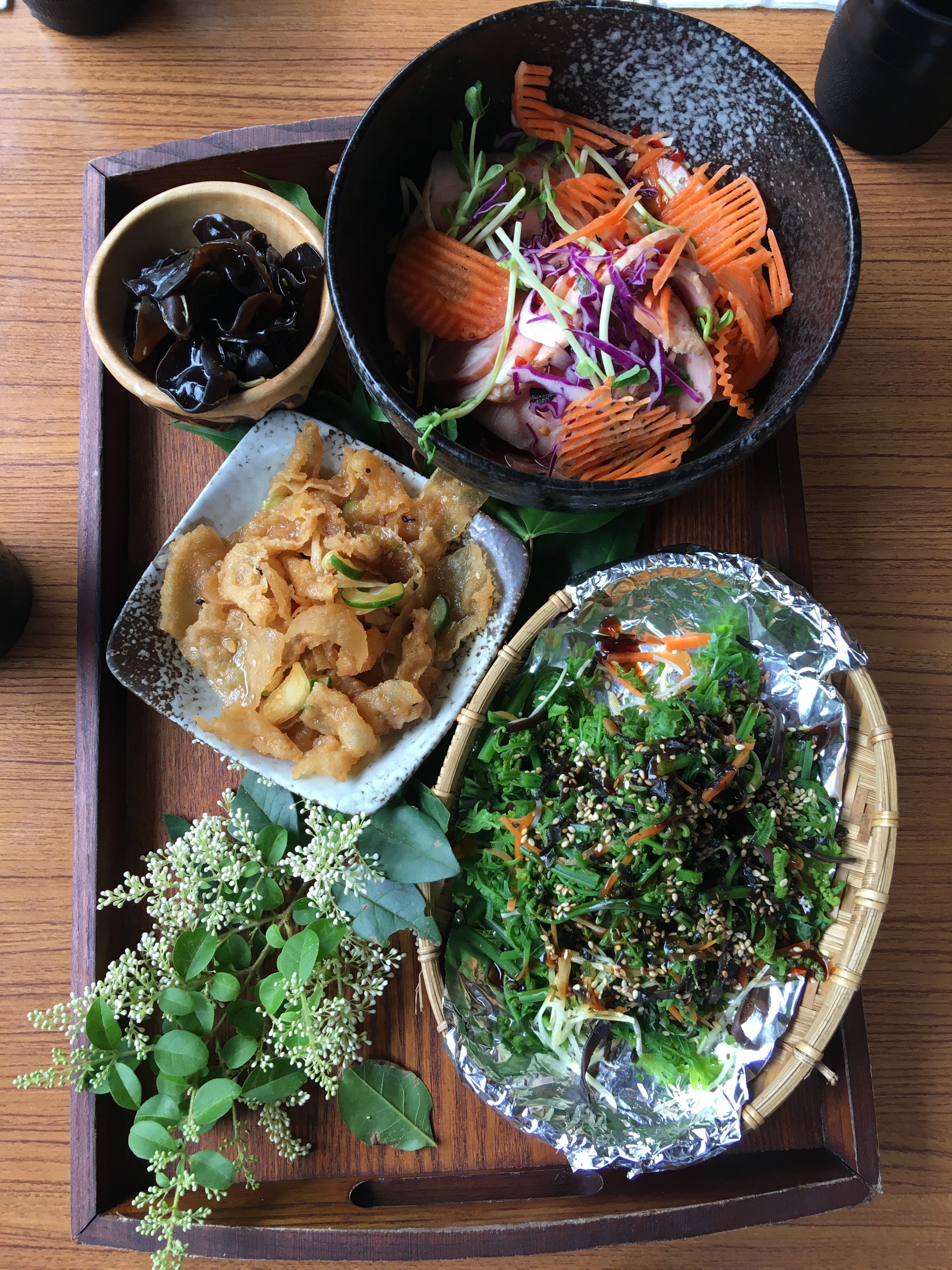 Every meal was a true "foodie adventure" and exceeded expectations.
Guided Excursions
One of my favorite aspects of an Expedition cruise, particularly with Silversea, is the combination of elegant accommodations, the truly exotic destinations and the expertise of the adventure guides.
Shore excursions were safe, structured and always went smoothly. We were grouped by number and "called up" accordingly, so there were never any crowds or challenges with getting on or off the ship. The crew jokingly told the guests to "take your time, but we need to leave now" which I found funny, but it did seem to work, as we were always on time.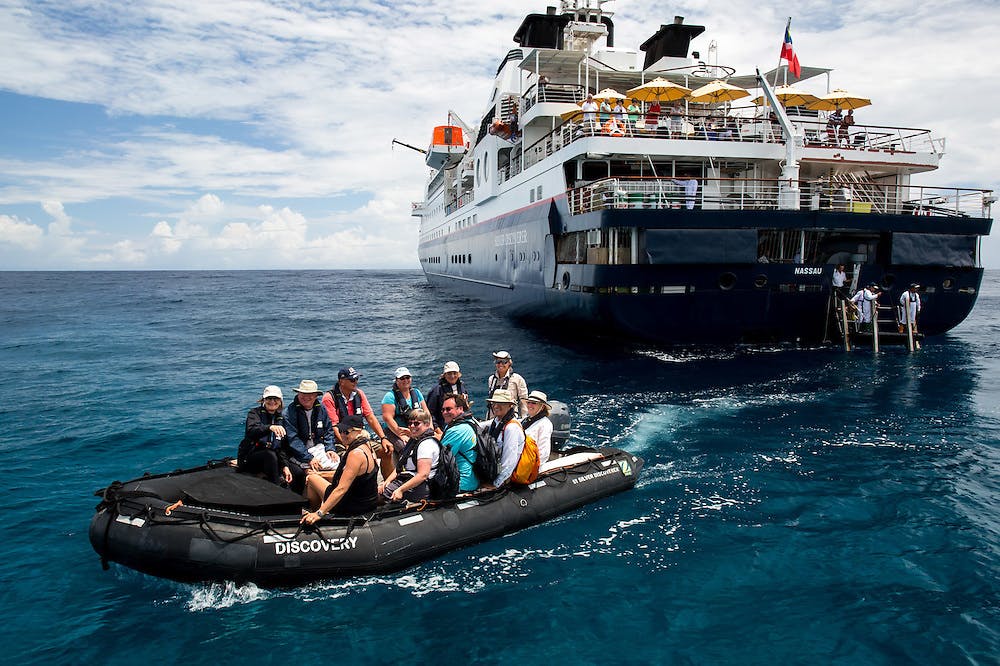 There are 12 Zodiac boats aboard the Silver Discoverer, far more than most expedition ships.
Silversea Expedition guides are truly experts. Entertaining and educational at the same time, they were knowledgeable and eager to share their expertise about the region, the wildlife and more. Whether guests were into bird watching or photography or water sports or learning more about the wildlife, I repeatedly watched these expedition guides making true personal connections and providing the guests with their very own customized experiences no matter what the "plan" entailed.
Insider Tip: The ship-wide announcements were few, but always informative. And guests were given nightly "briefings" by the ship's Expedition leader, so we always knew what to expect the following day.


Silversea guides are so well trained in fact, that they'd start to pick up on what each individual traveler wanted out of the journey. For example, they realized right away that my husband and I preferred to hike, bike or canoe alone if possible rather than with a guided group. So whenever that opportunity arose, we were "held back" and provided the chance to make our own adventure. It was an amazing aspect of this trip, and at times we really felt like we were on our own personal journey!
Silver Discoverer's shallow draft allows her to navigate closer to shore and see places up-close and in-depth.
Exotic Locales
From Palaui Island to the Philippines to ports throughout Japan, the destinations were simply breathtaking. We saw bustling cities and famous sites along the way, but my favorite days were when we traveled to rural islands and remote ports rarely visited by cruise ships. These small villages had been preparing for months for our arrival, and they did not disappoint. We were greeted with friendly, curious faces, native dances and exotic local foods to try.
Insider Tip: My favorite stop was Sabtang Island, a remote island seemingly frozen in time, with incredibly warm, welcoming locals who live like their ancestors did - in stone houses with grass rooftops and no modern conveniences.


Once again, our Silversea guides were engaging and their excitement to be visiting these destinations was contagious. I felt an utter and complete connection to my fellow travelers as we were all discovering this together. The people of these islands do live a hard life, but they live it authentically and appreciatively, with a true love and gratitude of life in general. Truly inspiring!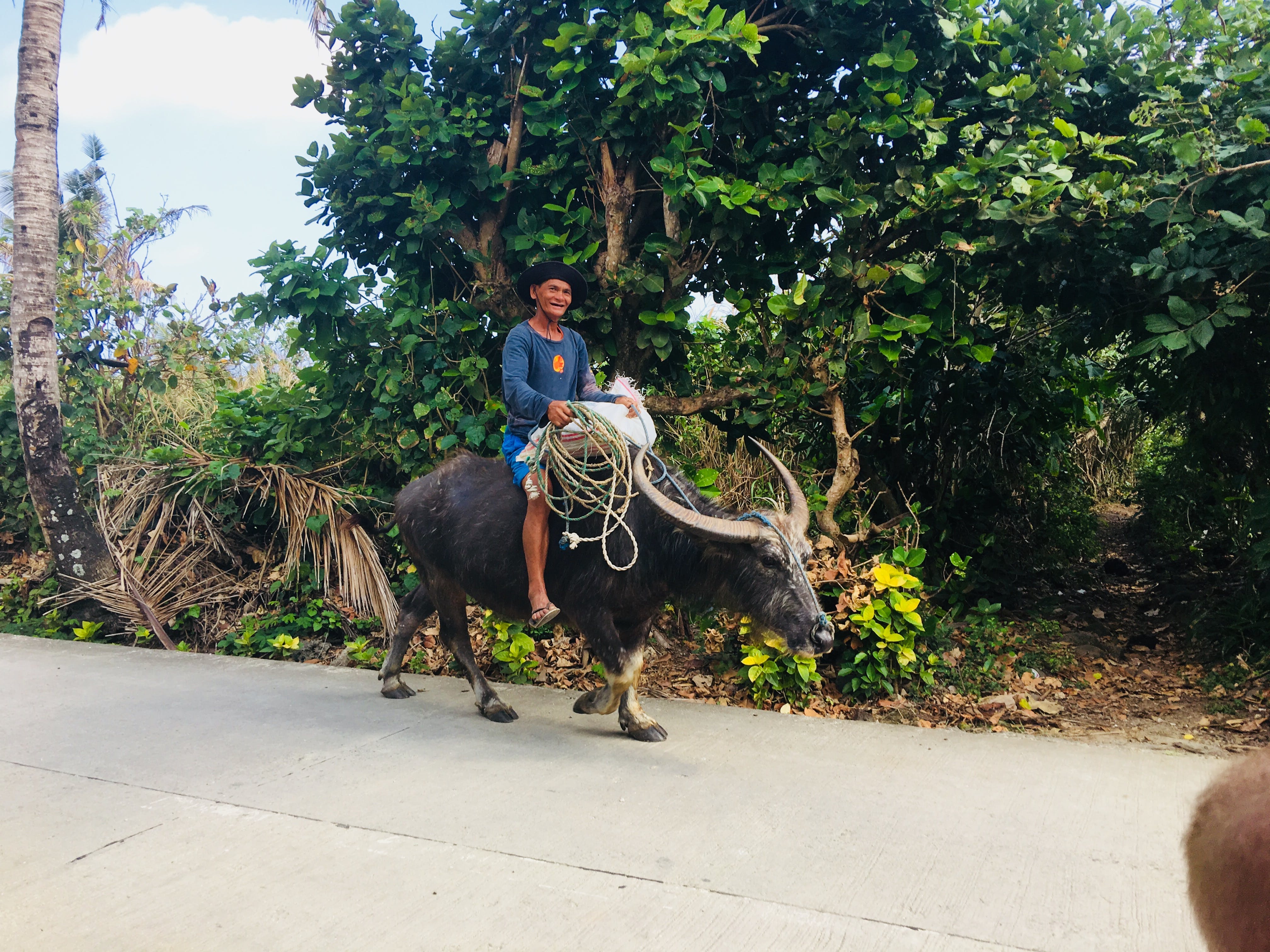 The smiles from the proud, hardworking locals humbled me more times than I can count on this epic journey.
We ended our adventure traveling the Japanese islands and each stop seemed even better than the last. From the emotional tour of the Japanese Underground Headquarters on Okinawa to sea kayaking through the mangroves in Amami to a gorgeous hike through a 7,000 year old forest of ancient trees in the UNESCO World Heritage site of Yakushima to a beautiful day enjoying the bustling city of Nagasaki (our departure port), the tail end of our 10-day Asian expedition was the perfect finale.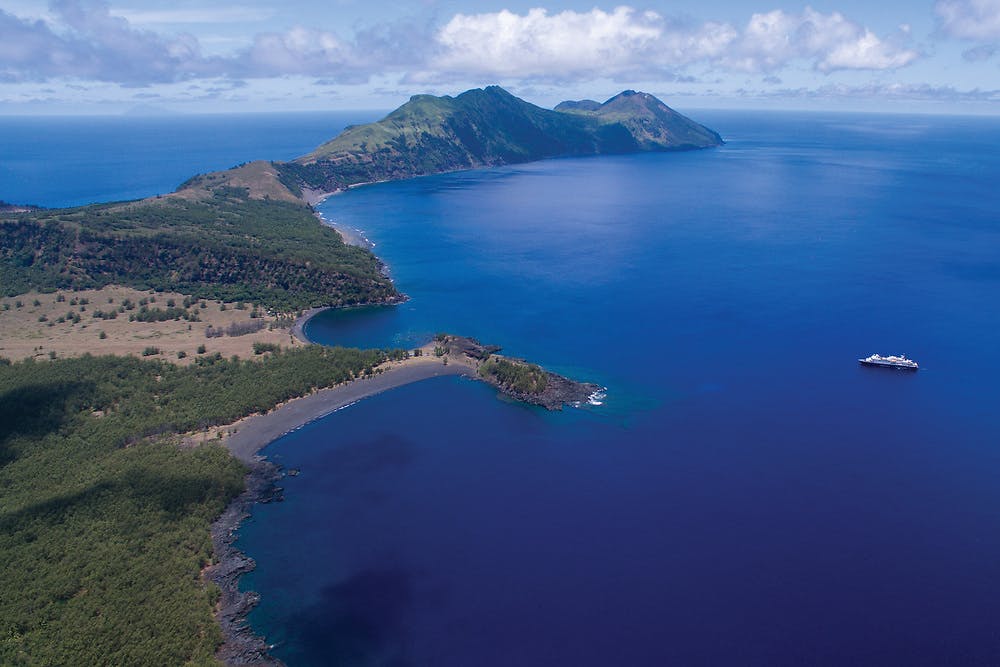 The Silver Discoverer exploring Japan's "Ring of Fire" islands.
Stellar Reviews
Our "Ancient Island Nations of the Western Pacific" itinerary from Hong Kong to Nagasaki traveled to four countries in 11 days, and I was still able to truly immerse myself in each. I never felt rushed to "see it all" and never once thought I missed something important. It was the perfect mix of local encounters and life-changing museums, exciting adventure and exotic cultures, and authentic immersion into the islands without any of the worry usually associated with foreign travel.
Insider Tip: San Vincente on Palaui Island is only 6 miles long and 3 miles wide. I recommend exploring using a small outrigger canoe to truly immerse yourself in the rugged beauty of the island.


Overall, it was an amazing trip that was made perfect because of Silversea. Travel makes us human and makes us appreciate the world, and the people we encountered will leave an indelible mark on me forever–fellow travelers, the ship's guides, the island natives, the crew and many more–their smiles and stories and soulful experiences are etched in my memory forever.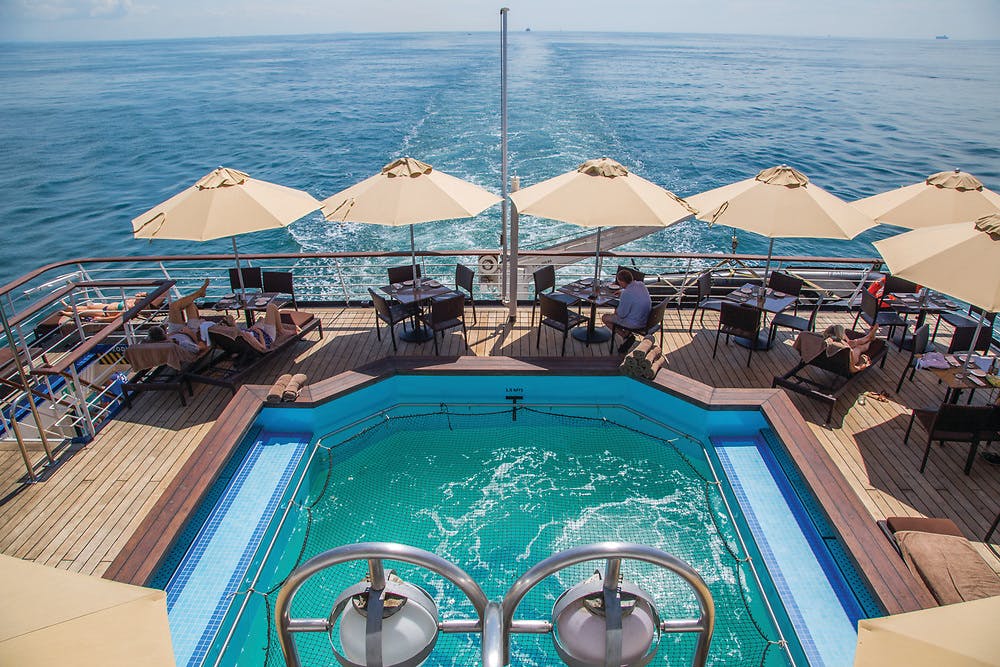 Connecting and congregating with fellow explorers is a highlight of every Silversea voyage.
Both on board and on shore, all I heard for 10 days were rave reviews about this ship, the crew, the service, the guides and every aspect of the experience. These were remarks, reviews and real opinions from true travelers, not tourists or travel agents or websites. The consensus? That Silversea is a true stand out when it comes to authentic adventure and elegant exploration!
Now that I've experienced the Silver Discoverer firsthand, I can clearly see why my clients love expedition cruising, rave about this ship and book these adventurous trips over and over. Frankly, Silversea combines authentic immersion and "all-inclusive" luxury better than anyone else.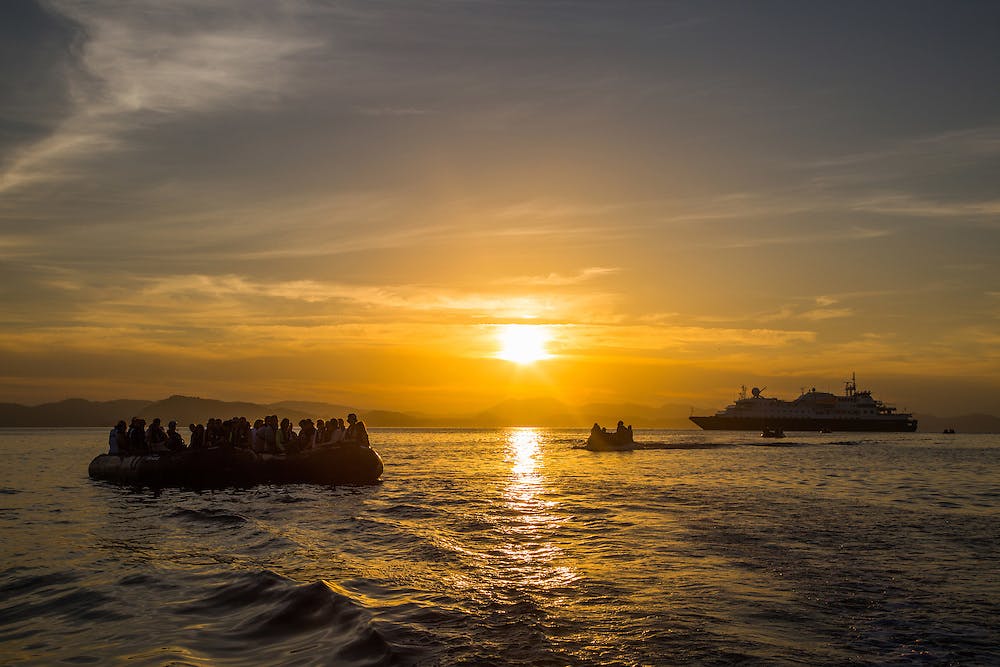 Exposing you to the raw beauty of an exotic place and its people is what Silversea does best.
The personal stories and shared memories from both new and repeat guests recounting the many good times aboard Silversea Expeditions will stay with me forever. These are stories that I am now a part of as well–special moments at the forefront of my own travel memories–thanks to my own incredible Silversea journey.
To speak with Sue and learn more about her Asian adventure aboard the Silver Discoverer, connect with her at 1 (877) 734-6858.