One of CruiseInsider staff members and her husband recently spent a week aboard the laid-back and luxurious Wind Surf, Windstar's 310-guest flagship sailing yacht.
Below is an insider account of the understated luxury, unmatched service and uncommon beauty of their very first Windstar cruise experience through the Caribbean.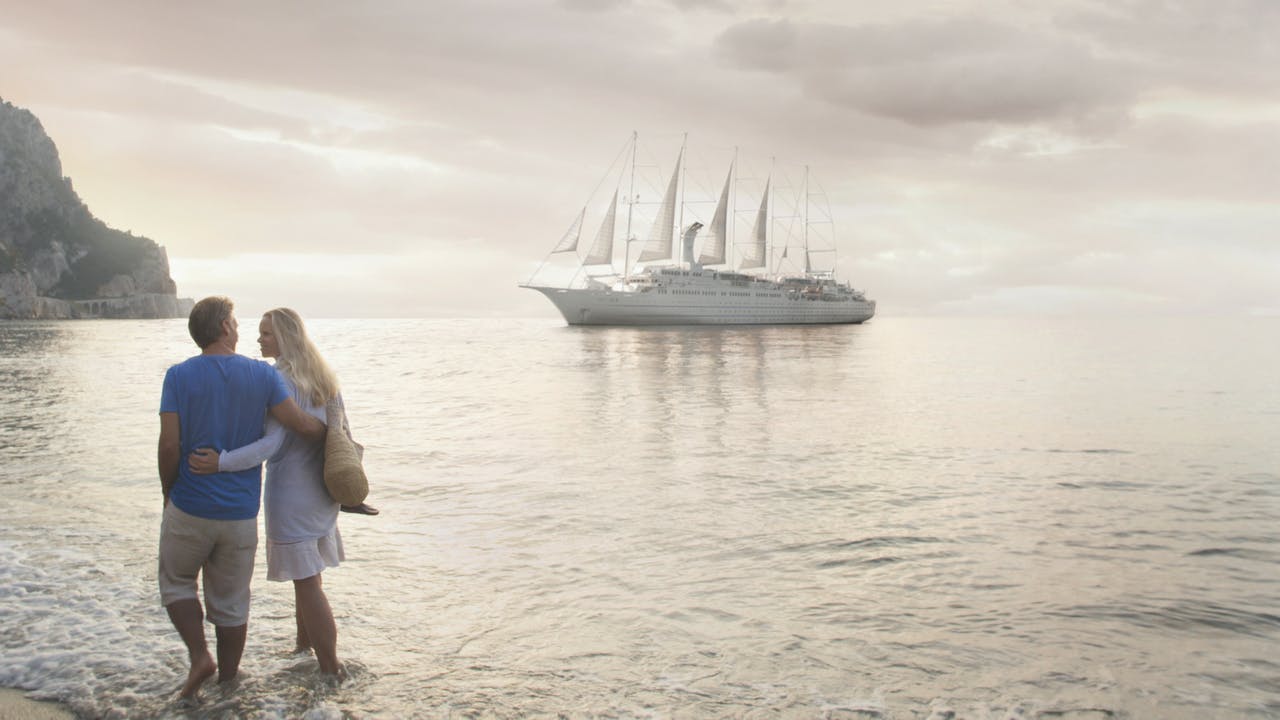 Windstar is the perfect choice for romance.
Why Windstar?
Prior to sailing on Windstar, my only experience with cruising was about 12 years ago on a family-friendly voyage to Mexico on a very large ship. My husband made repeated attempts to convince me that this would be nothing like that, but he had never been on a small ship cruise either so I had no reason to believe him.
While family-friendly cruise lines certainly have their place, as parents of small children, my husband and I wanted—needed—our adults-only vacation to be . . . well, adults only.
We knew Windstar would deliver the relaxed, upscale experience we were looking for since they cater to adult travelers. The small ship minimized our "wait in line" and "all the chairs are occupied" anxiety and helped us feel confident knowing that our time would be spent how we wanted to spend it.
As someone who has more experience with DIY vacations than "luxury" anything, I'll admit I felt a little unprepared for a "grown-up vacation." When I plan a trip, it's either full-on educational sightseeing ("We need to stick to the itinerary, people!") or sit-by-the-pool relaxing ("Is 10 a.m. too early to order a cocktail?"). A cruise, though . . . well, that fit in BOTH categories. How could I possibly manage to get a firm grasp on the history and culture of a different island every day, take advantage of all the offerings on board, AND find time to relax?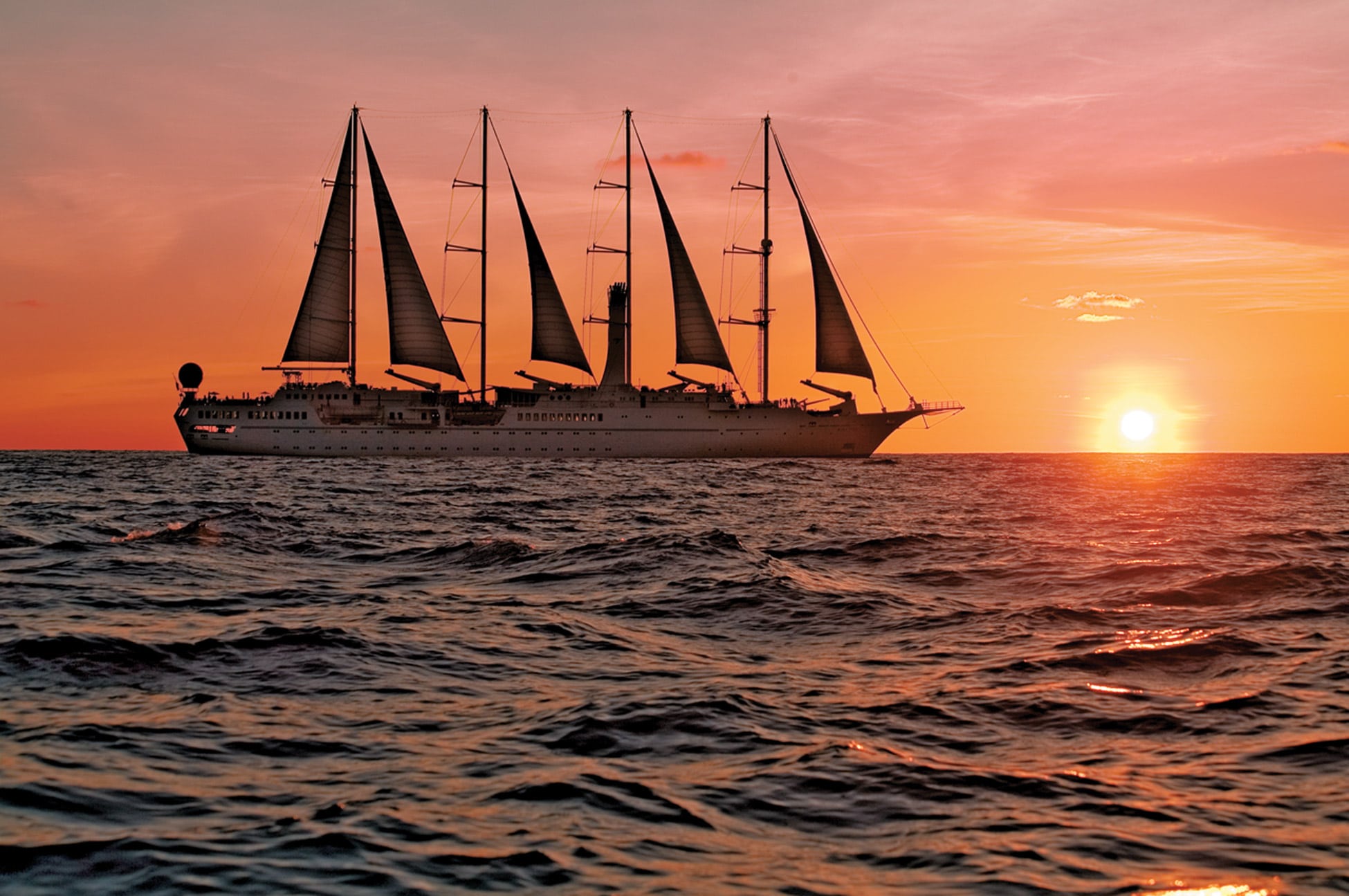 The WindSurf is one of travel's most unique cruise experiences.
The Wind Surf delivered a perfect balance between activities and relaxation: we found that there were just enough things to do but not so many offerings that we always felt like we were missing out. There was always something happening on board, yet scanning the day's offerings never made me recall planning a day at the state fair (a logistical nightmare).
I'm the type of person who always has to be doing something, so I felt relieved that Windstar was able to convince me that the only thing on my to do list was to lounge with a fruity cocktail and a good book. (And when I finished that book, I traded it in for a new one. Same goes for the empty glass. My relaxation was quite productive.)
The Gorgeous Destinations
We chose the Jewels of the Windward Islands itinerary, which started and ended in Barbados. A perfect mix of iconic ports and idyllic islands throughout the Caribbean.
We enjoyed stellar beaches. Enjoyed cocktails at the local bars. And interacted with the locals whenever possible. I opted for spa time instead of venturing ashore at Pigeon Island, but we did spent time on land at all of the other ports. On Martinique, we walked along Anse Mitan and picked up some souvenirs.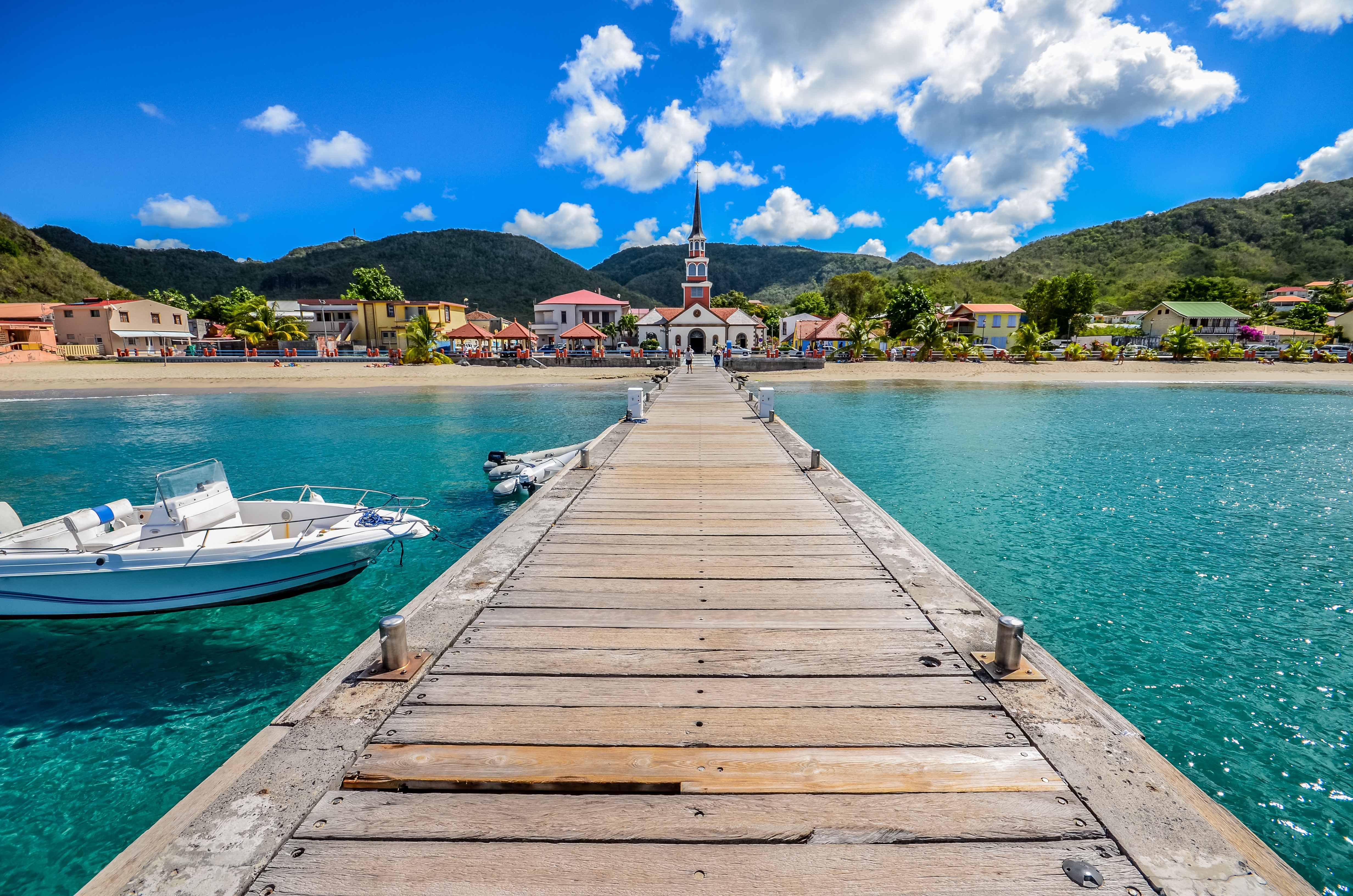 Martinique combines sun, sand and shopping into one great day in port.
St. Lucia seemed like the most commercialized port on our itinerary, probably because it is a larger port. This was one of the few locations where we did not have to tender to shore. There were a number of locals keen to give us a tour, but we declined their offers and walked to the market to purchase a bottle of the banana ketchup that the activities director kept mentioning in his port talk.
> Search and save on your own Caribbean getaway from Windstar!


In Grenada, we toured a nutmeg factory and cocoa processing site. We learned that much of the work at the nutmeg plant was still done by hand instead of machine. Our guide told us that the day before had been election day, so many business were closed on the day of our visit. While our guide was very pleased with the election outcome, the closures meant we wouldn't be able to purchase some of the island's infamous nutmeg ice cream.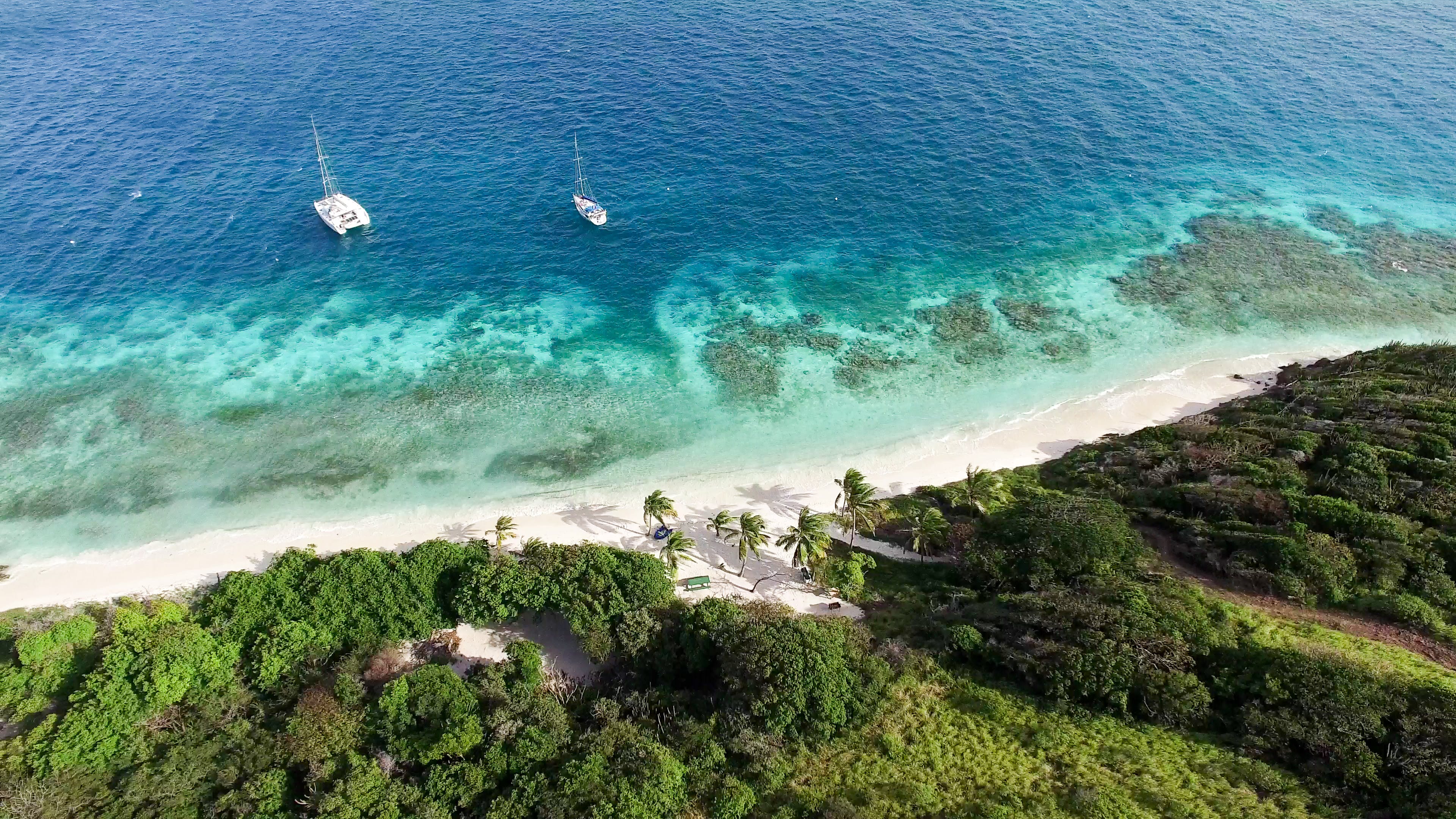 Grenada is one of the Caribbean's least crowded, but most beautiful islands.
Mayreau in the Grenadines was the site of Windstar's private beach party. We were served a barbeque lunch while local musicians entertained us with their steel drums. Just like on board, there were plenty of chairs and tents available. Windstar even ensured all the water sports equipment had been brought to the beach for guests to use as well.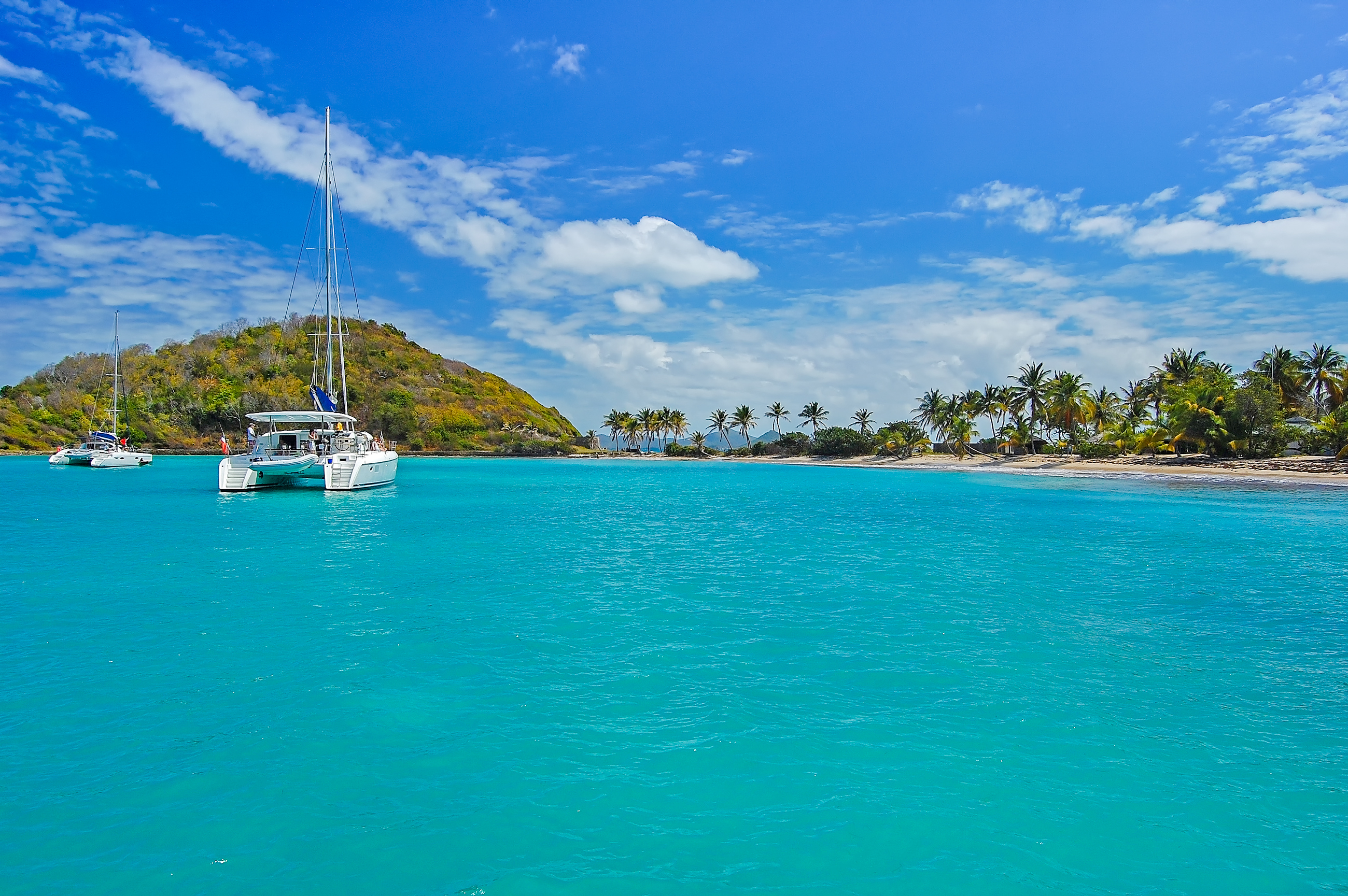 The turquoise sea surrounding Mayreau Island in the Caribbean is stunning.
Bequia might have been my favorite port, possibly because the section of the island where we wandered felt colorful, cozy, and a little more authentic than some of our other stops. We walked along a narrow and winding path next to the water that brought us to a little patch of beach with a handful of restaurants. After lunch and soursop cocktails, we made our way back along the beach trail to check out a few gift shops.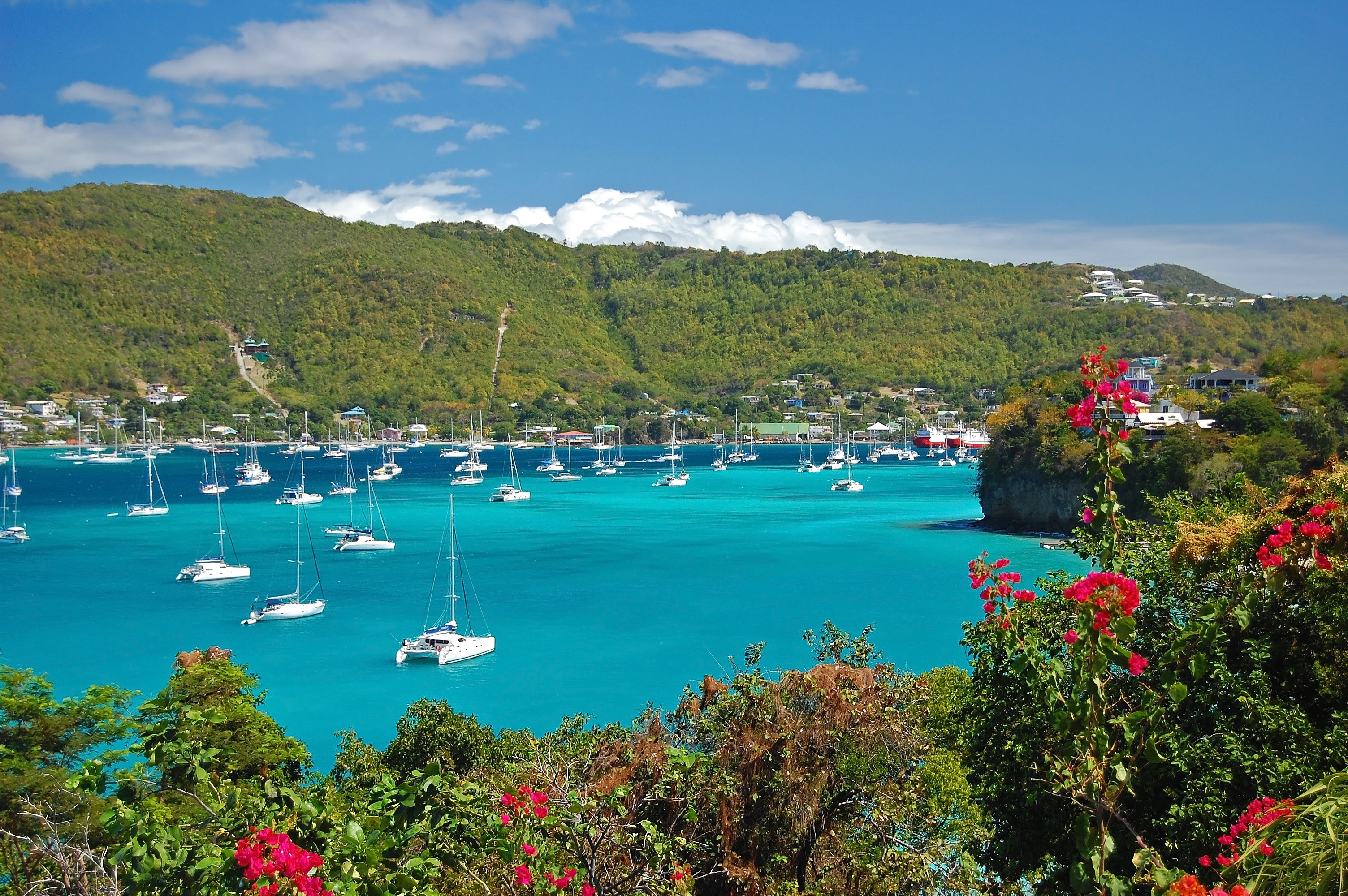 Admiralty Bay on Bequia Island, Caribbean is an oasis of color.
Insider Tip: Windstar sails to over 50 countries, calling at over 150 ports throughout Europe, the Caribbean, Costa Rica, the Panama Canal and Tahiti offering an alternative to the typical cruise or resort vacation.


Life Onboard
My husband and I are not "boat people," which made how we enjoyed our Windstar journey even more surprising! One of the highlights, especially for land-lubbers like me, was having access to the bridge. Seeing how the ship is piloted, learning the lingo and interacting with the Captain and crew was a great experience. The first officer explained the information displayed on each screen and answered all our questions. Leaving port each evening was that much more special, and filled with ceremony as the ship's iconic sails would unfurl while regal music was played.
Insider Tip:

You won't want to miss Windstar's signature "Sail Away" as you leave port each evening, dramatically set to the sound of Vangelis' "1492 Conquest of Paradise."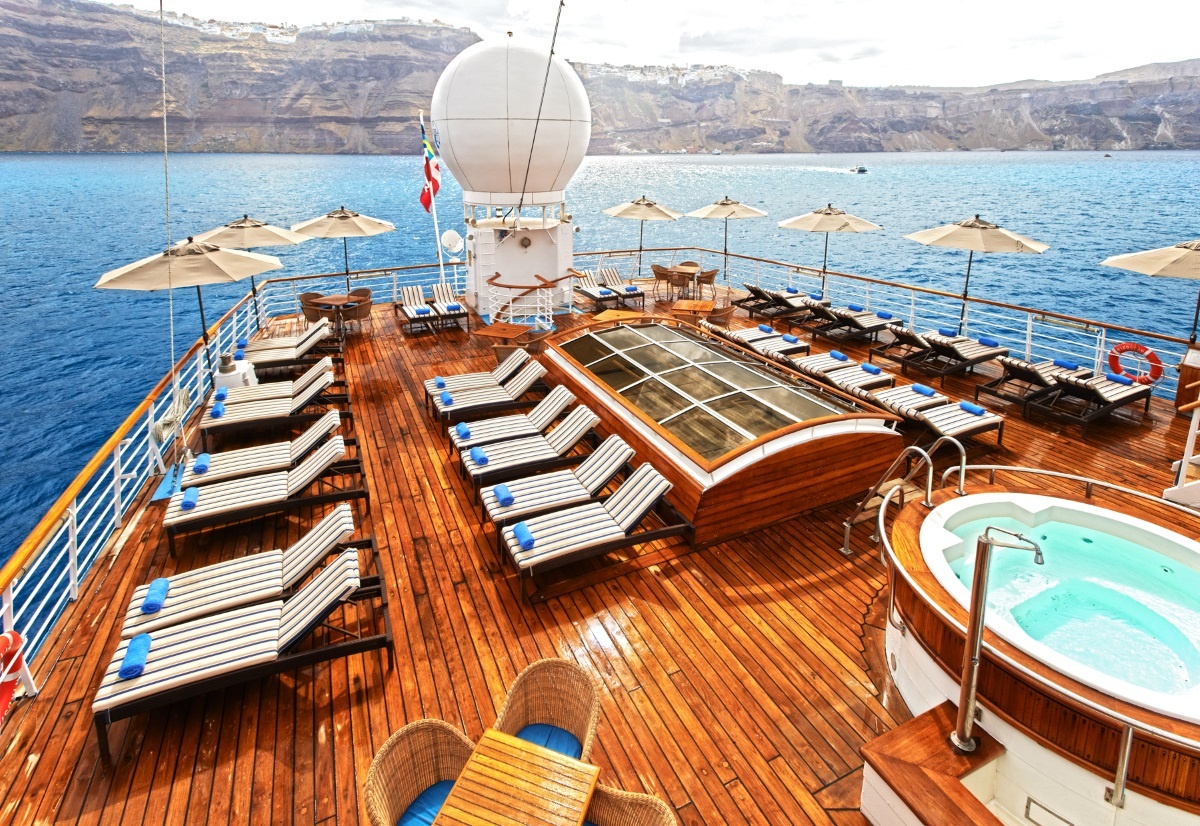 Windstar ships are small, intimate and open.

The recollection I have from my first cruise experience was that we were pressured into taking photos with local characters at each port—photos that I was not at all interested in purchasing. While the Windstar photographer did take photos of each couple or group during embarkation, I appreciated her non-aggressive approach and the fact that she was willing to meet us by appointment anywhere on the ship. Because when you work hard to get your pre-baby body back and you're looking amazing in a dress that's far too flashy to wear back home, a selfie just doesn't cut it. There was a kiosk in the gift shop to preview our images and order high-resolution files to be sent to our email.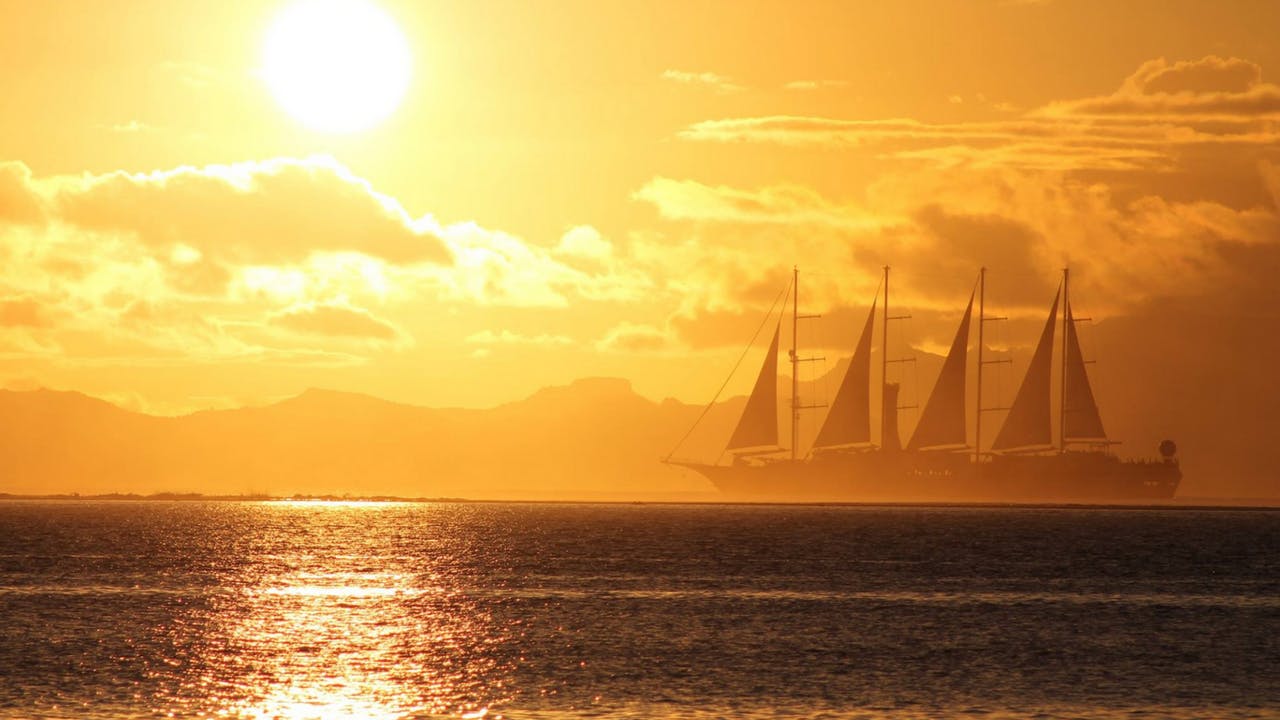 Welcome to the world of small ship cruising.
Literally every single interaction we had with a staff member was pleasant and resulted in a satisfying outcome. They have an impressive ability to learn names very quickly, and we felt spoiled by their attentiveness. It was like we were doing them a favor by sitting at their table! Gede, our server in the main dining room, was floored when I told him I had actually lived on the Indonesian island where he grew up. This bit of information quickly spread to other Indonesian staff, who began greeting me in their native language. It was such a simple thing, but it made me feel special. I found myself looking forward to practicing the few relevant phrases I remembered just as much as I looked forward to what was on my plate.
Insider Tip: Regardless of time if day, we were pleasantly surprised at how quiet the decks were. Any time we wanted a table or lounge chairs, we were able to find empty ones. There were times where we'd gaze out at the water in the evenings and feel like we had the whole ship to ourselves—definitely not a feeling you'd get on a larger cruise line.
Newbie Advice
Here are some tips and takeaways I uncovered during my first Windstar cruise. I recommend speaking to a CruiseInsider expert for all the tips and tricks before you book. I did, and it was the best decision we made!
Choose your cabin wisely. While our stateroom location was perfect thanks to the help from our CruiseInsider advisor, we met a couple whose room was right next to the disembarkation platform, so their daily wakeup call was the sound of the area being prepared for tenders. To avoid a poor placement on your next cruise, review the ship's map with your advisor to find the right cabin.


Dinner reservations do matter. I thought I was being smart when I booked dinner reservations for the nights when we would be at sea, contrary to the advice of my travel advisor. My thinking was that if we were in port we might want to be spontaneous and dine on shore. This "plan for spontaneity" was counterproductive though as we never ate ashore - the food was simply too good on Windstar!


Pre- and post-cruise hotel stays. We did book hotel stays for both before and after our cruise. The pre-cruise stay was a good idea in the event of a flight delay, and at the end of the trip, while we could've just woken up early to go straight to the airport from the ship, we opted to do a tour in Barbados and were able to extend our relaxing trip by one extra day.


Choose the right shore excursions. Review Windstar's shore excursions with your travel advisor and only pre-book the ones that you really want. Once on the ship, check the status of the tours to see if there's been any changes and if you're still interested in the excursions you chose.


The more you know the better. Attend the Port Talks to get information, tips and ideas on what to do on shore, the very best excursions that resonate with you and the Activity Levels for each tour to ensure you select one that falls within your capabilities.


There are more events and activities than you realize. The Daily Program delivered to your cabin every night details the next day's events and activities. You should review and ensure you know what's happening and when, as not every activity is announced over the ship's PA system.


While I can't consider myself to be an expert on Caribbean culture, I can say I enjoyed the people, the beaches, the beer and the glimpses into Caribbean life. The idea of island hopping without a cruise ship to take care of all the scheduling and logistics though? Far too daunting! So in that regard, I'm appreciative of the streamlined experience that small-ship cruising provides and enjoyed our glimpse into yacht-life.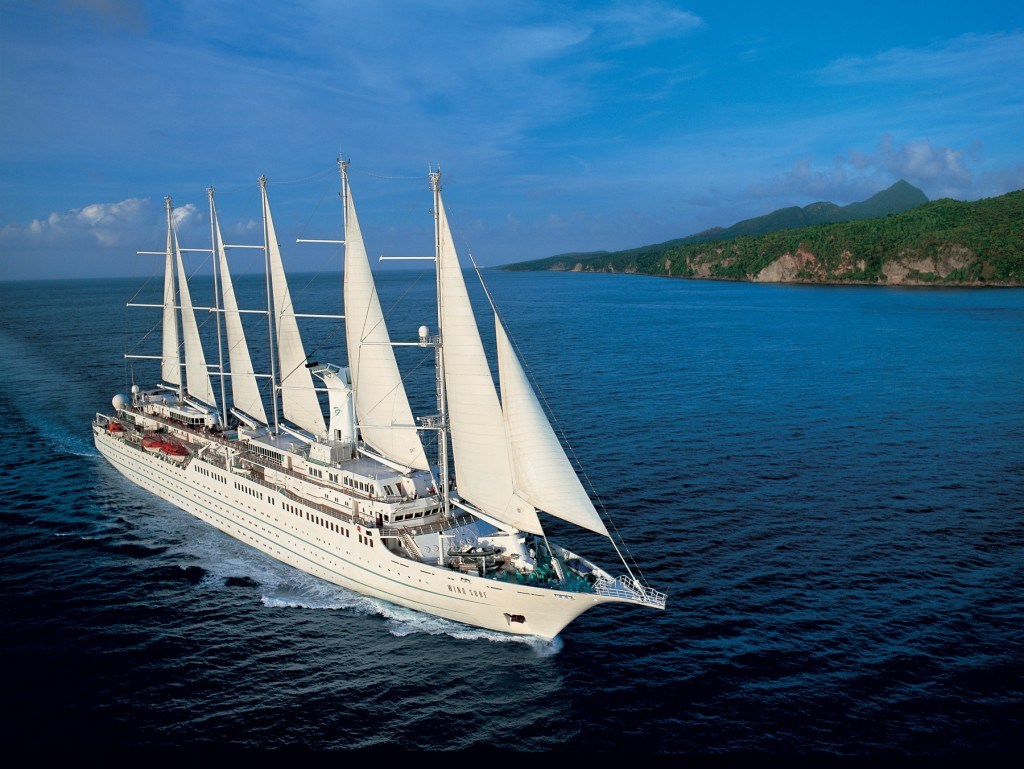 A cruise with Windstar is "180° From Ordinary."
My husband and I were very pleased with every aspect of our Windstar experience, and we would definitely do it again! If you're looking to capture the allure and beauty and magic of the places you sail to aboard a ship as pretty as the places you're visiting, I highly recommend a cruise with Windstar - a voyage that's "180° From Ordinary".
Speak to a CruiseInsider expert at 1 (877) 734-6858 or search for a Windstar small-ship voyage that fits your needs.