With dozens of cruise lines, a multitude of ships and so many staterooms to choose from, it can be difficult for cruisers to figure out the perfect cabin to choose.
Whether you're looking for an all-inclusive luxurious suite, an ocean-view balcony, a family-friendly stateroom or options for traveling solo, the perfect cruise cabin should be within your budget and still go way beyond your expectations.
Read on for our CruiseInsider recommendations on choosing the right cabin and connect with our experts to ensure your accommodations are priced right and packed with extra perks!
Don't Get Overwhelmed by Options
Most cruise lines offer a myriad of cabin choices and "categories" that can differ greatly by ship. Categories may change based on the cruise line itself, the type of ship, the cabin's location, the room's configuration and what services are included, but there are essentially four major cabin categories on most ships:
Inside
The smallest, most economical cabins onboard with basic amenities and no window or access to outside.
Outside
Sometimes known as an "Oceanview" cabin, these staterooms may not be much bigger than inside cabins but they do have windows or portholes to see the outside
Balcony
Typically a larger cabin that offers a bit more comfort and features a nice verandah allowing you to step outside onto a small, private deck
Suite
Generally the largest, most luxurious cabins on any ship, suites can include a variety of upgraded amenities, additional accommodations and a wide range of perks and preferred services.
While many factors affect cabin selection–price, cruise line, size/layout, view, availability, amenities, extra perks, location on ship and more–choosing the right accommodations is typically a matter of taste and is often influenced by budget.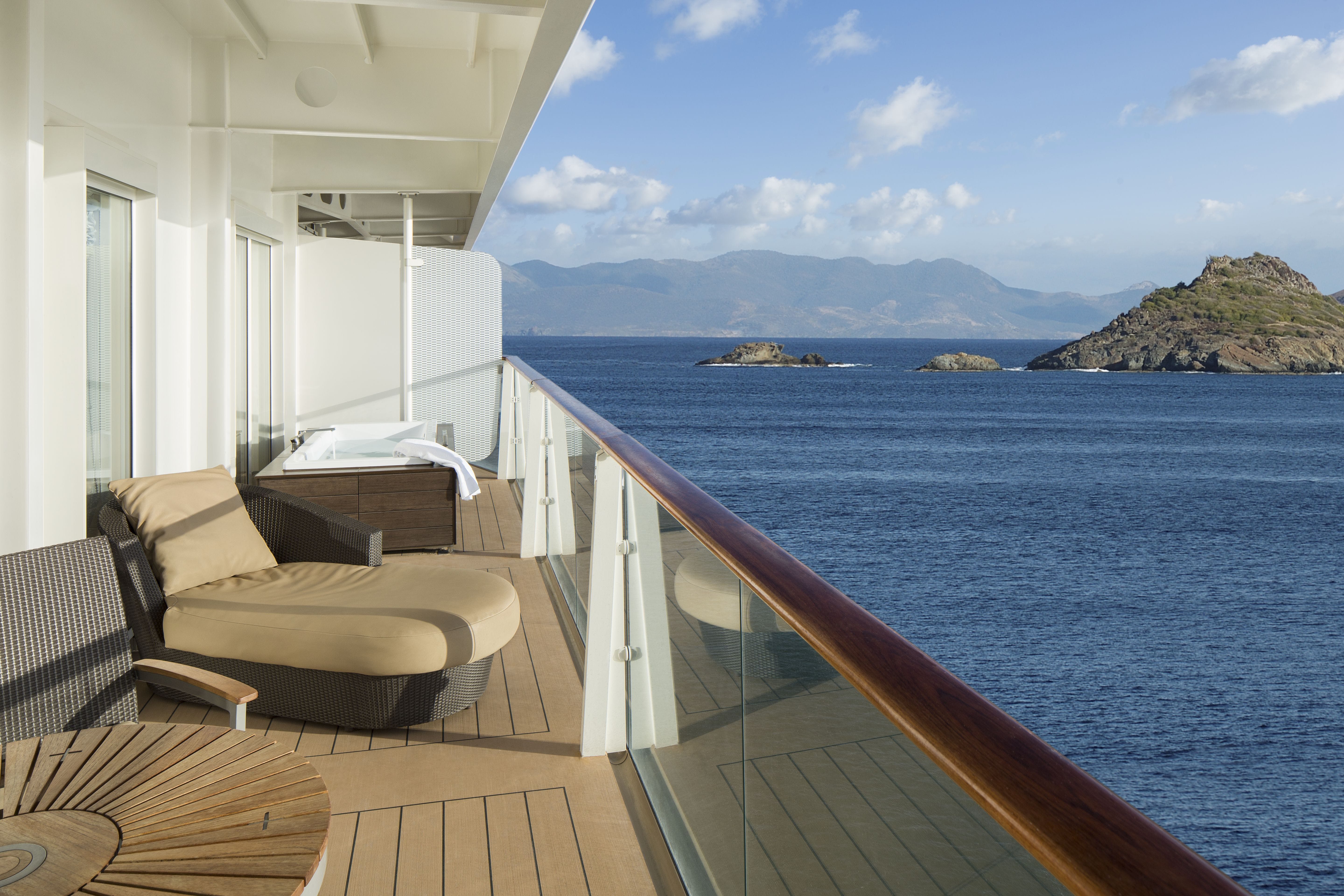 The Royal Suite on Celebrity is among cruising's nicest verandas.

Our advisors will listen to you and learn your preferences before making any recommendations, but here are some distinct advantages of each cabin category (and a few drawbacks) that may help you select the right stateroom on your next cruise.
Inside Cabin
Also known as an "interior cabin", these smaller, windowless cabins offer the most value and come in a variety of clever combinations, but they may not be right for everyone.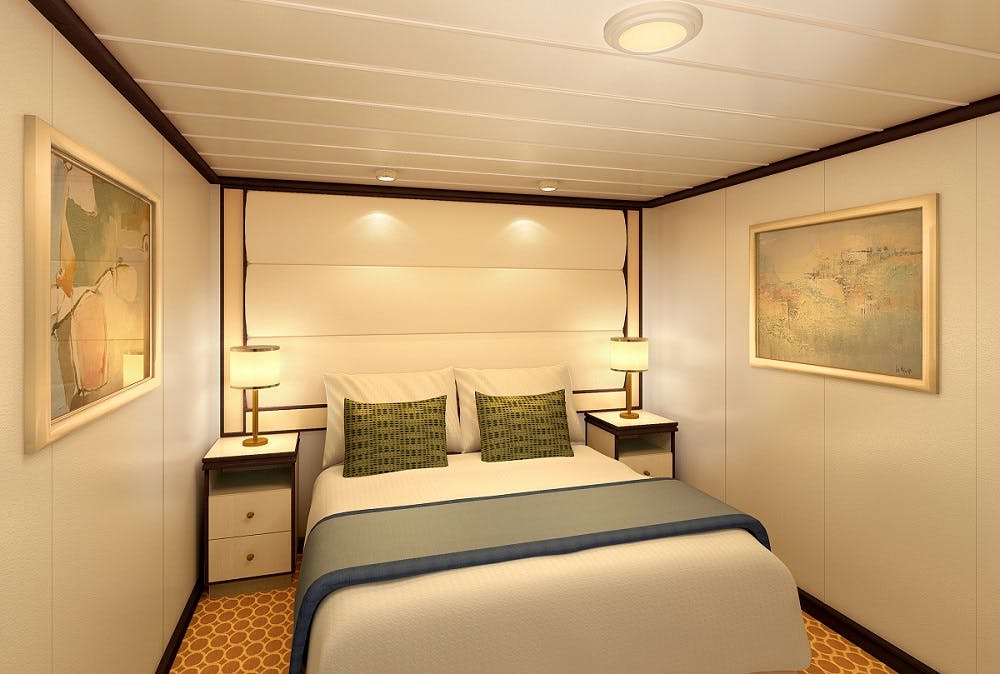 Advantages:
Interior cabins are almost always less expensive which means you'll have more money to spend on other things onboard and on shore.


No portholes, picture windows or access to the outside means zero natural light... but complete darkness makes these cabins the very best place to sleep.


With configurations for solo travelers, bunk beds for families and other interesting layouts, there are options for all.


You'll feel less movement of the ship, especially towards the middle of the ship.


Insider Tip: After choosing an inside cabin, use the significant savings on shore excursions, spa treatments, specialty restaurants and onboard activities you may not have afforded otherwise.
Outside Cabin
An outside or "oceanview" cabin, these rooms are typically smaller and have a window or porthole that won't open but will allow you to see outside.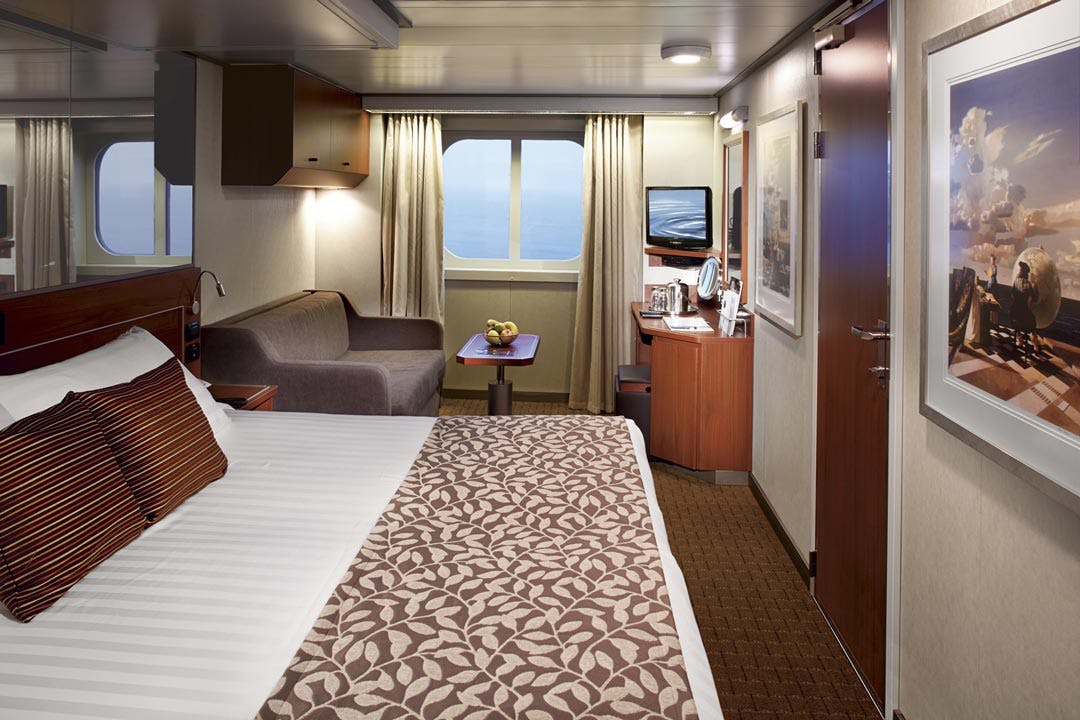 Advantages:
Though similarly sized, these cabins cost significantly less than their "balcony" counterparts and often have the same standard amenities included.


Oceanview cabins can have either a small window or porthole (which typically do not open) but allows for lots of natural light and a limited view of the outside.


While most outside cabins overlook the ocean, some cruise lines have rooms with windows that overlook the ship's interior or one of the decks. These cabins are centrally located onboard so you won't have to go far for fun activities and typically have tinted glass so other passengers can't see in.


Insider Tip: If you're set on an outside cabin and want to spend even less, request a room with an obstructed or partially obstructed view. Usually due to lifeboats or other parts of the ship, these cabins still allow for natural light but are often priced affordably.
Balcony Stateroom
With a private verandah, these accommodations are the quintessential cabin-of-choice for frequent cruisers and provide extra space, spectacular views and a variety of great amenities not available in most other categories.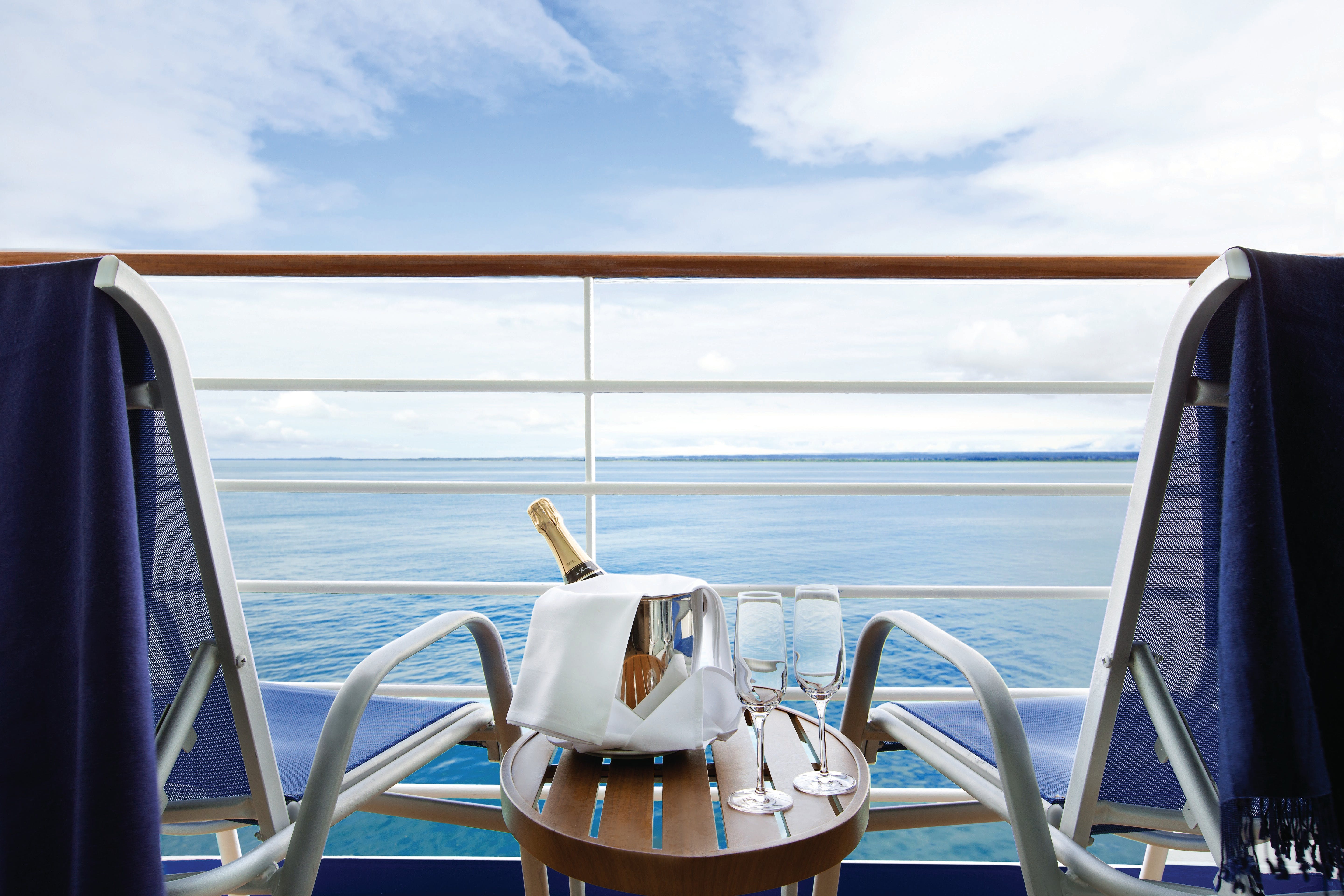 Advantages:
Two words - the views! From stellar sunsets to the incredible islands on the horizon to waking up and walking a few steps to see the new destination you've arrived in, balcony cabins offer the best views on board.


Balcony cabins are more spacious than most other staterooms and come in a variety of sizes, shapes and options making them the perfect choice for families.


Opening your large floor-to-ceiling sliding doors to hear the sound of waves crashing, enjoy unobstructed ocean views and enjoy the smell of the crisp sea breeze is what cruising is all about.


Your own private balcony is the perfect place to have a leisurely breakfast, sip your coffee or a cocktail, enjoy room service or soak up the warm sunshine without any crowds or extra costs.


Insider Tip: The best balconies may be found at the back– or the aft–of the ship. With iconic views of the ship's wake, these cabins can sometimes be bigger, more private (since there aren't as many neighbors), with balconies that are deeper and wider than regular balconies and often include extra or upgraded furnishings, such as additional chairs or loungers.
Suite
Suites on most ships are more spacious, more luxurious and include high-end amenities and incredible sea views, but it's the extra service and exclusive perks that really make these stellar staterooms worth the splurge.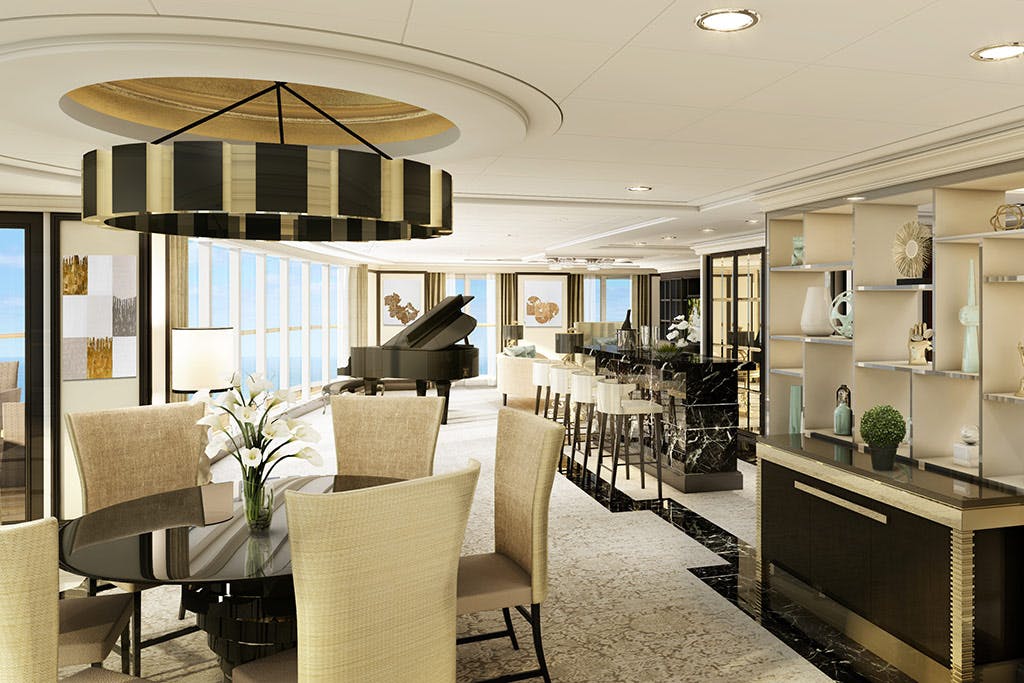 Advantages:
From access to special areas of the ship to all-inclusive amenities as part of the fare, suite guests get access to things that other passengers have to pay for - perks like free specialty restaurants, in-room dining, priority check-in, included shore excursions, free drinks and more.


Many luxury lines include butler and concierge services to their suite guests. Whether it's unpacking your bags, bringing you snacks and drinks, helping you pick the perfect pillow or make your spa and dining reservations, these service-minded staffers will elevate any cruise experience.


Suites are the most exclusive, expensive and distinctive way to cruise the world in complete elegance. From over-the-top amenities to one-of-a-kind artwork to outrageous views, suites are the most stylish stateroom available at sea.


Insider Tip: Regent Seven Seas is one of the only luxury lines to boast all-inclusive, all suite accommodations with 24-hour room service, separate sitting areas, luxurious amenities and private balconies in almost every stateroom.


A cruise ship stateroom is your home away from home while seeing the world, so selecting the right one is crucial to your overall experience. While choosing the right cabin can seem daunting, expert insight from CruiseInsider makes selecting the perfect stateroom simple.
To learn more about all the stateroom options and to answer all your questions, connect with a cruise expert by calling (877) 734-6858.