Every day, more people discover the inclusive pleasures and incredible value of a luxury cruise. An ideal adventure for all age groups or activity level, luxury cruises are an elegant and easy vacation option for couples, families, honeymooners, singles, groups of friends and anyone with a taste for travel.
Our CruiseInsider experts will help you make sense of all your options – dozens of ships, hundreds of itineraries, a variety of activities both on board and on shore . But if you're not fluent in cruise "language", don't worry.
Here are the ABC's of Luxury Cruising - an alphabetical primer to help you learn the lingo and confidently start planning your perfect luxury cruise vacation.
All-Inclusive
Your total price that includes your cruise fare, fees and most, if not all, your meals and beverages and all onboard activities, amenities and services. On many of the world's most luxurious all-inclusive cruises–Regent, Silversea, Crystal, Uniworld and Seabourn–your shore excursions, transfers and even airfare may also be included in the fare.
Balcony Cabin
A balcony cabin is a category on most cruise ships typically featuring a larger than average cabin with a veranda that allows you to step outside without going up to a public deck. Perfect for private room-service meals, taking in the stellar views or for those who'd rather avoid the crowds and lounge quietly on their own patio.
Insider Tip: When determining whether a balcony is best for you, take into account the time of year, type of journey or theme of the itinerary; you might not be spending as much time relaxing on your balcony during a chilly Canadian expedition as compared to a summer voyage through the Caribbean.
Christmas Markets
During the winter holiday season, river cruise lines offer intensive itineraries that focus on the cities and towns in Europe's most famous places - Germany, Austria & Hungary - traditionally known for their seasonal celebrations and festive Christmas Markets.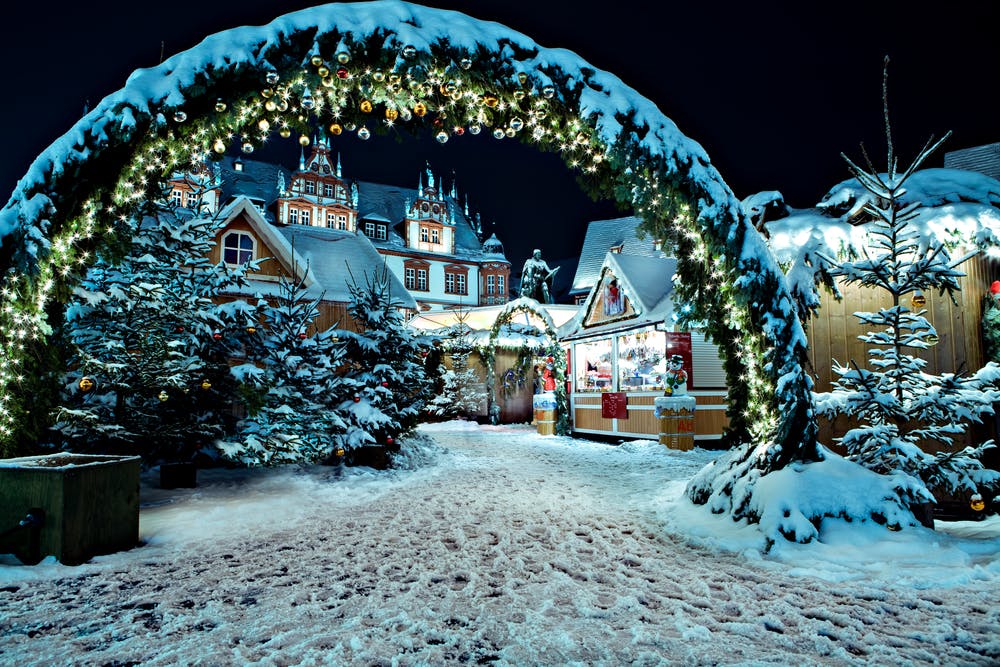 Christmas Market in Coburg, Germany.
These winter-themed voyages are perfect for those wanting to experience the quintessential magic of the holidays while shopping for one-of-a-kind treasures and discovering the locations and legends behind some of the world's most famous Christmas traditions.
Destinations
From traditional vacation spots to tropical islands and remote villages to rustic landscapes, a luxury cruise makes it easy to see dozens of destinations on one unforgettable journey. You can traverse all seven continents, see hundreds of countries, visit dozens of landmarks, discover new places and explore every ocean, sea and major river in the world by ship.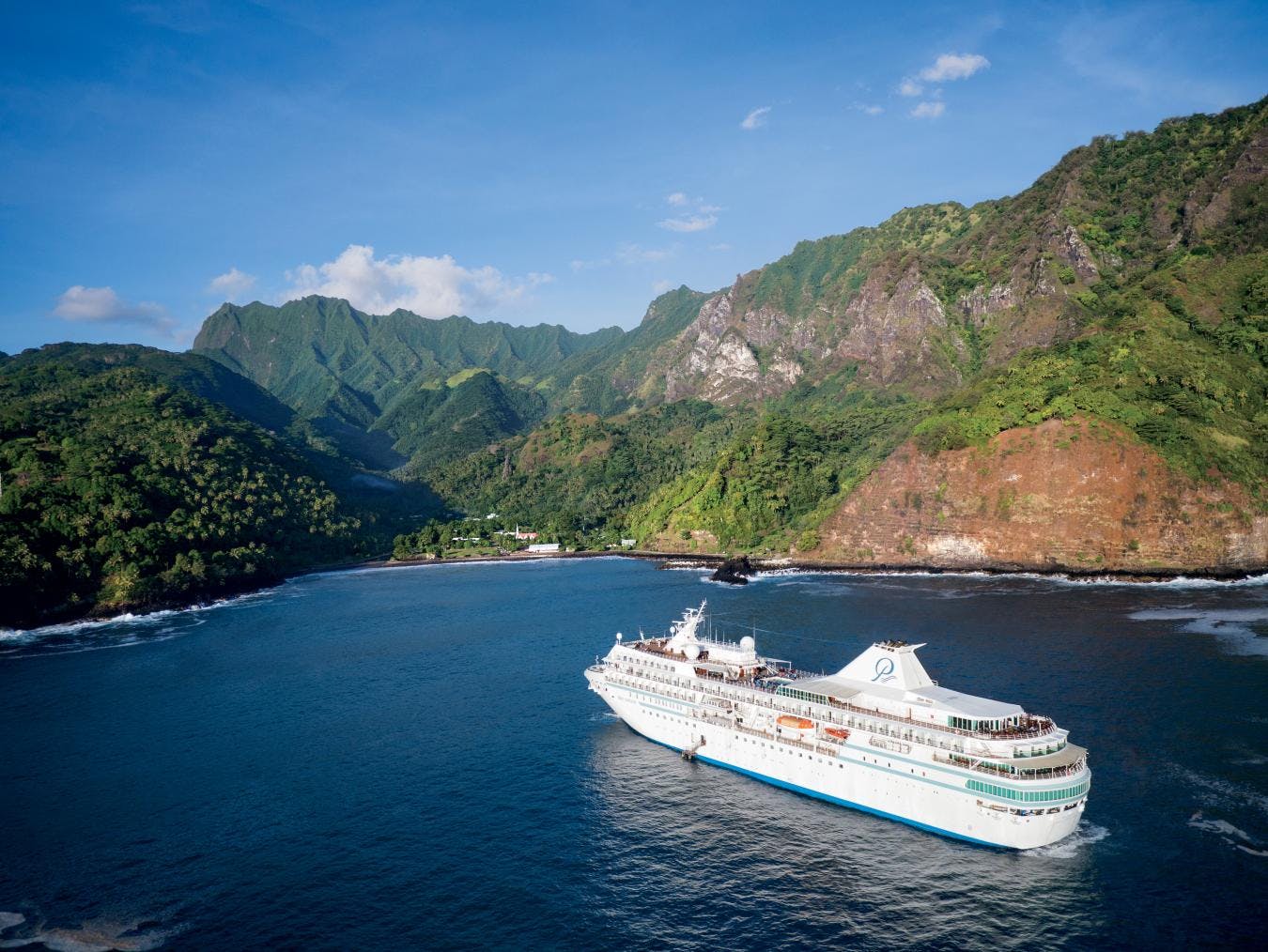 Paul Gauguin Cruises up close in the South Pacific.
Search dozens of the world's best destinations on CruiseInsider!
Expedition
An expedition cruise is the most exciting, action-packed cruise experience anywhere on the high seas. Focusing on the world's most remote, exhilarating and unspoiled places like Antarctica or the Arctic Circle, Alaska, the Galápagos Islands and more, an expedition cruise is an authentic adventure designed for the true explorer in every one of us.
Insider Tip: Since each expedition voyage varies based on the destination, the weather or the unpredictability of nature, every expedition journey is uniquely different and, but definitely unforgettable.
Food
When it comes to great food, the latest luxury ships have done away with traditional dining and the tired cruise clichés and replaced it with innovative restaurant concepts, inventive cuisine featuring locally-sourced, high-quality ingredients, instructional cooking demonstrations and itineraries dedicated solely to foodies.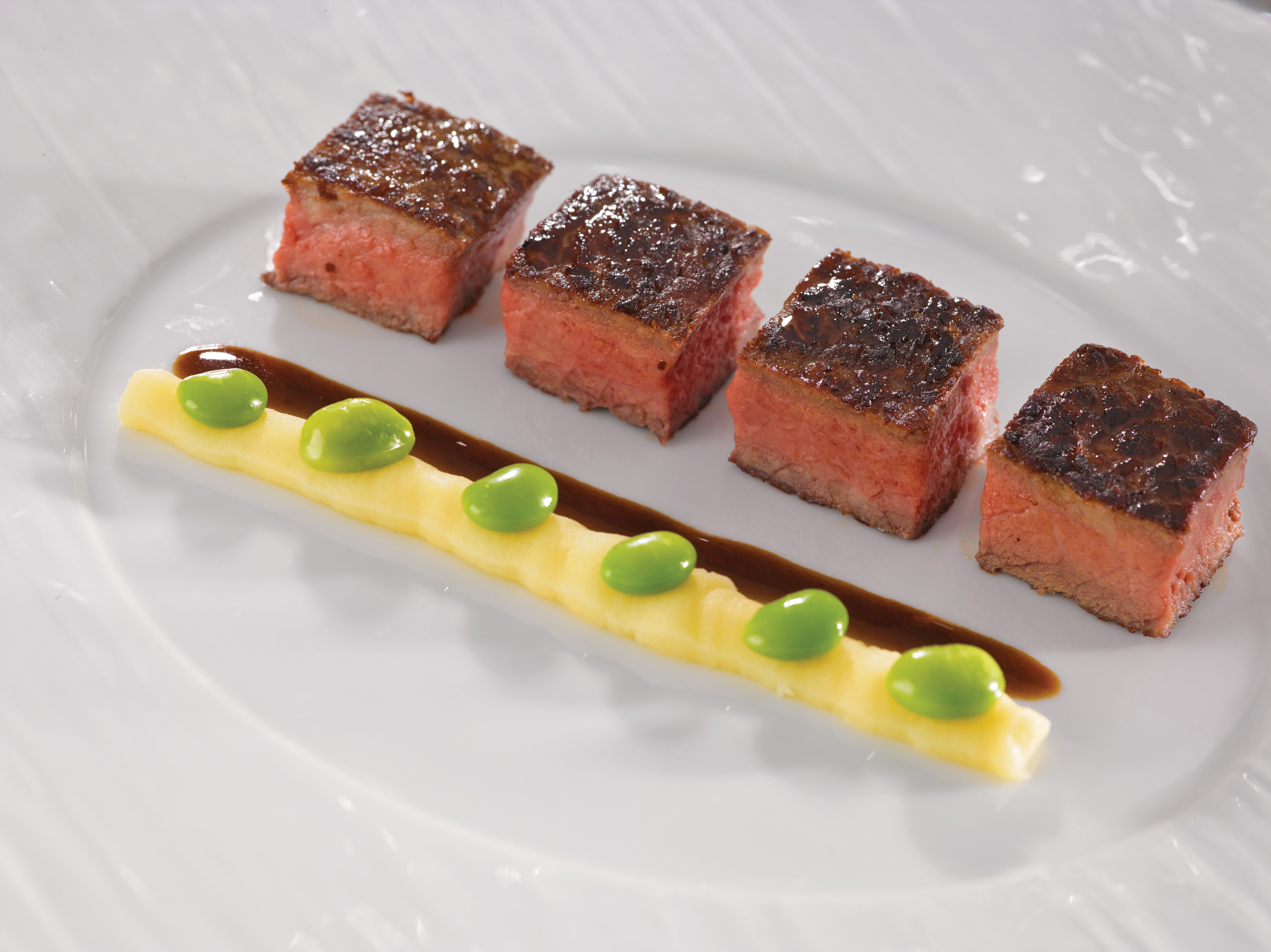 Seared Kobe Beef sous vide with Valrhona sauce at La Reserve on Oceania.
As more travelers are interested in the epicurean arts, cruise lines like Oceania, Crystal, Silversea and others have focused on the food...and the results are stellar. From partnering with famous Chefs to private culinary events to in-port, guided shopping trips to farmers' markets and more, cruise ship cuisine has finally come of age.
Grand Voyage
While the names are now interchangeable, a Grand Voyage was traditionally a long, immersive sailing within a specific region of the world, while a World Cruise specifically referred to a sailing that circumnavigated the globe. Typically several weeks or months long, Grand Voyages visit unique and exotic ports and provide in-depth experiences and unmatched service that travelers can't get on a shorter cruise.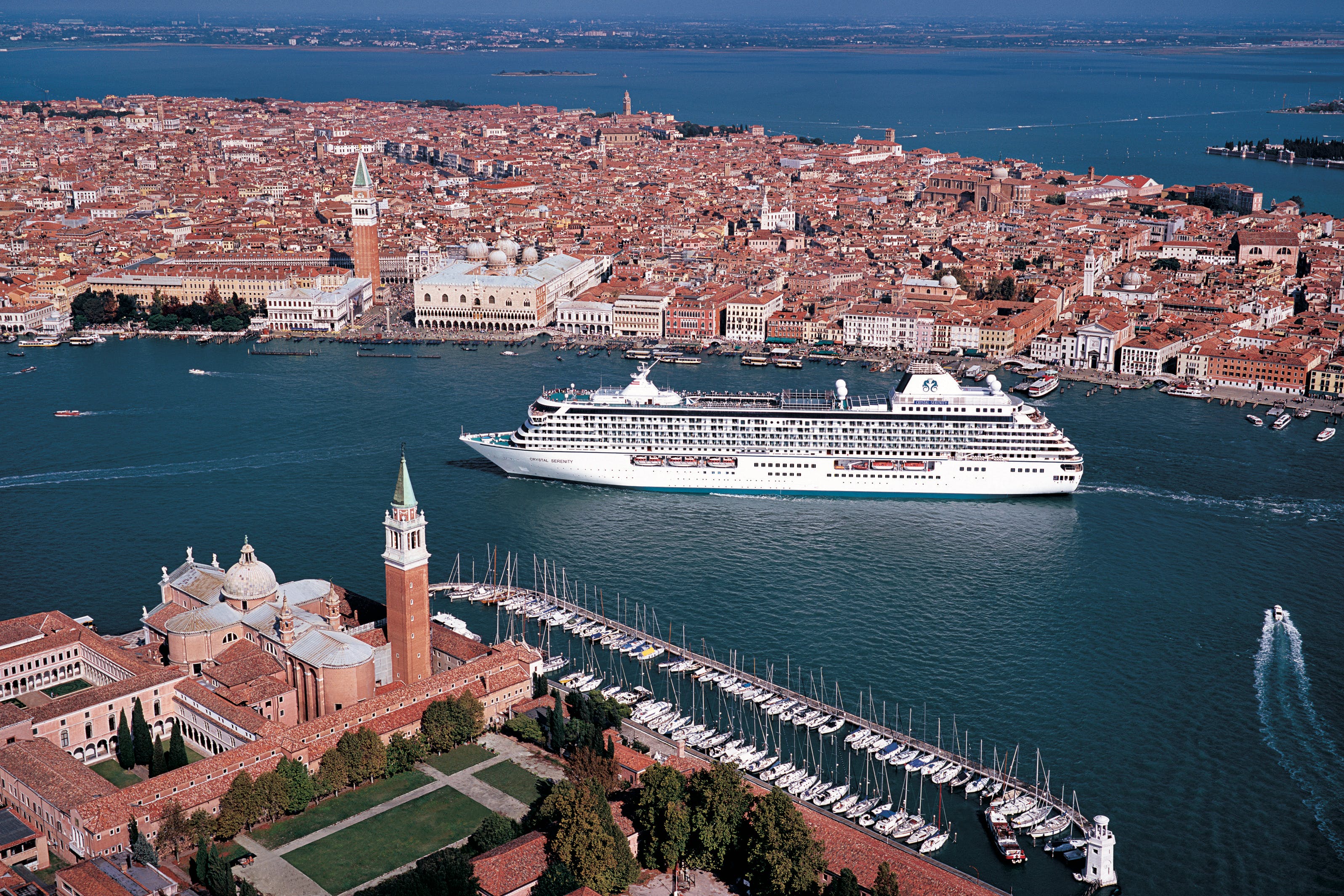 Crystal Cruises sailing through Venice, Italy.
Hosted Sailing
Only offered on certain ships and for specific itineraries, these special sailings offer a chance to travel alongside a travel professional who serves as an onboard host and overall tour guide. Hosted sailings provide a far more personal, in-depth, intimate experience on board and in port and are usually packed with special amenities as well.
Insider Tip: CruiseInsider's hosted sailings often come with extra perks and exclusive privileges such as added savings, access to VIP events, private receptions, stateroom upgrades and the chance to avoid the crowds and long lines.
Inaugural Sailing
An inaugural is considered the maiden voyage of a brand new or newly refurbished cruise ship. Guests aboard inaugural sailings are typically treated like A-listers and, as such, get access to the over-the-top celebrations (and the occasional celebrity) that may be part of the fanfare prior to setting sail and in each port along the way.
Insider Tip: From the perks offered to passengers to private galas to the plethora of onboard goodies, inaugural cruises are all about the extras...and they fill up fast! If you're interested in taking one of these voyages, you'll need to book your trip as soon as they're announced.


Booking an inaugural sailing might mean service is a bit clunky, as the crew is still acclimating to the new ship as well, but the advantage of being the very first to experience a pristine vessel – not to mention all the added perks – makes being on a ship's maiden voyage an exciting and exclusive cruise few others will experience.
Journey
The saying "it's not where you end up, it's how you get there" truly exemplifies what a luxury cruise should be. It's all about the journey! It's more than what sailing you pick or what stateroom you select. It's not just what cruise line you choose or what size ship you sail on. It's greater than just your itinerary and goes beyond what destinations you visit.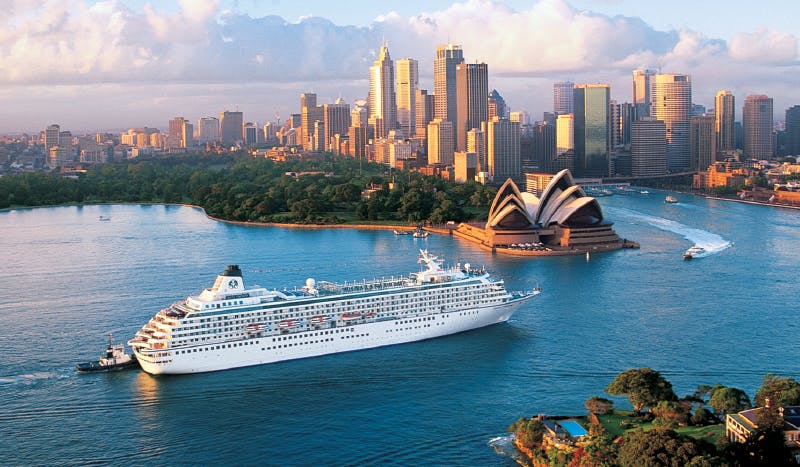 Crystal Cruises spends extra time in Sydney, Australia.
A luxury cruise journey allows you to see the world at your own pace, with no fuss, while adhering to your own style. Whether you prefer an opulent ocean liner, a boutique river boat or an adventurous expedition vessel, a journey via cruise ship is truly the pinnacle of elegant travel experiences and proves that getting there is half the fun.
Kid-Friendly
Cruising is one of the best vacation values around and widely considered one of the best ways to travel together as a family. While adults will never be bored, the sheer amount of choices, tons of all-ages activities, next-level kids' clubs and stellar family entertainment make a cruise the perfect kid-friendly trip for tots to tweens to teenagers as well.
Insider Tip: Most major cruise lines do allow kids and accommodate families. While many even cater to children like Disney, Royal Caribbean and Tauck, not all luxury lines are as kid-centric. Consult with a CruiseInsider expert to explore the various options that best fit your family's needs.
Luxury Cruise
Today's luxury cruise ships are typically smaller and more "boutique", meaning fewer people and a higher crew-to-guest ratio than larger ships. Luxury cruises offer exotic itineraries, all-inclusive options, larger staterooms and suites, fine dining options, exquisite amenities, five-star service and a variety of guest pampering-related features.
Insider Tip: The most popular ultra-luxury lines–including Crystal, Seabourn, Silversea, Regent, Cunard and Uniworld–may have a higher initial price tag, but the per-person cruise fare can be an excellent value when you consider everything that's included in the price.
Multi-Generational
This year, more families will take a cruise than ever before and many will travel with kids, parents, grandparents (and beyond) - multiple generations spread over several branches of the family tree.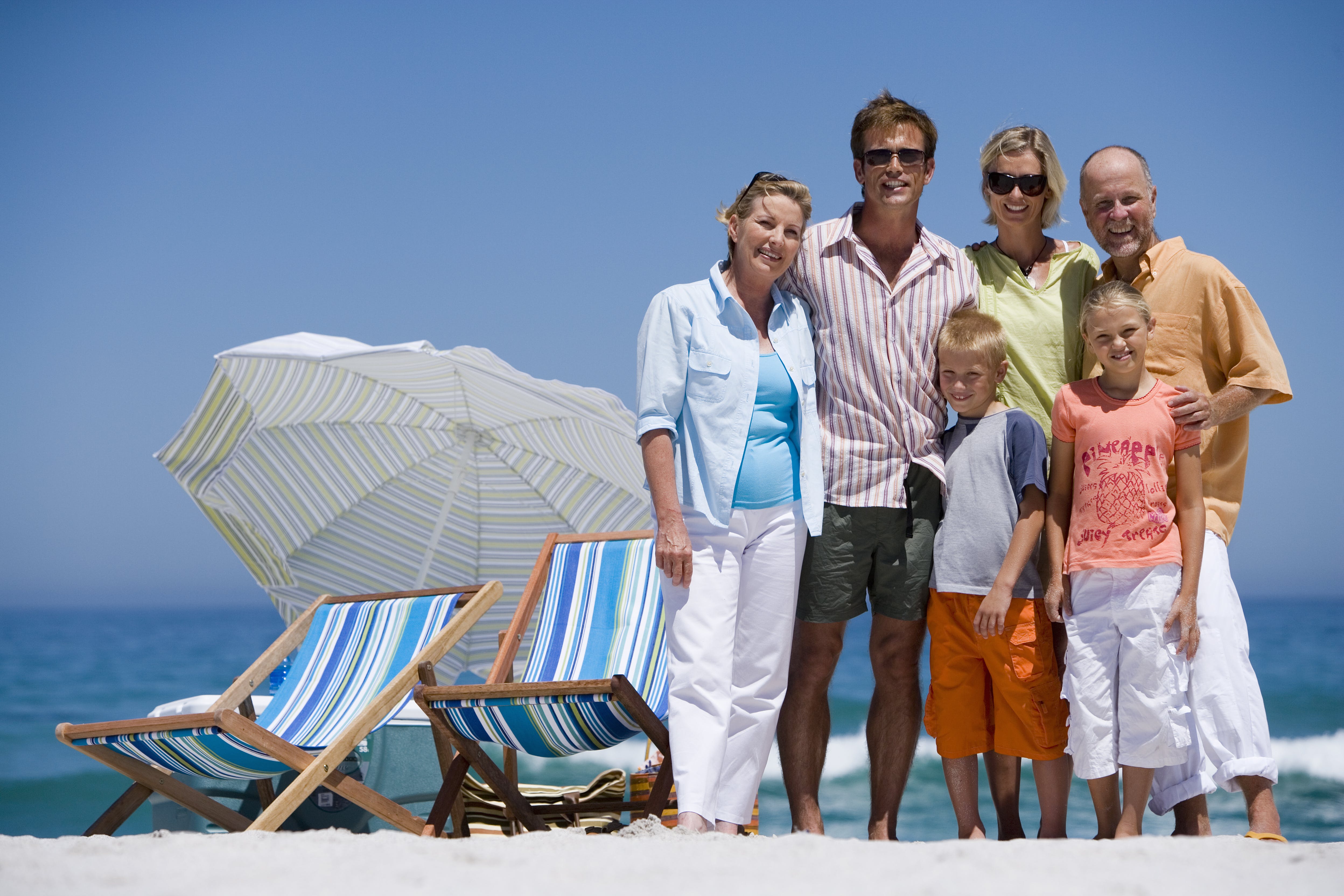 With so much to do on board and on shore, luxury cruises are perfect for all ages.
Family reunions are hard to pull off which makes a luxury cruise the perfect option for multi-generational vacations. With cabins for all budgets, food for all palates and activities for all ages, there's truly something for every family member on today's cruise ships.
New Ship
Every year the cruise industry launches dozens of new luxury vessels designed to dazzle new passengers and past guests alike. From over-the-top ocean liners to stylish small-ships to elegant river boats to expedition ships built to brave the most remote parts of the planet, new ships are always in high demand, so book early!
Learn the latest about new cruise ships coming soon!
Owner's Suite
The largest and most luxurious accommodations on any cruise ship, Owner's Suites are often larger and more luxurious than most high-end apartments. They typically feature dedicated butler service, rich furnishings, amazing art collections, multi-room layouts, floor-to-ceiling sliding glass doors that open to expansive private verandas and access to exclusive areas of the ship.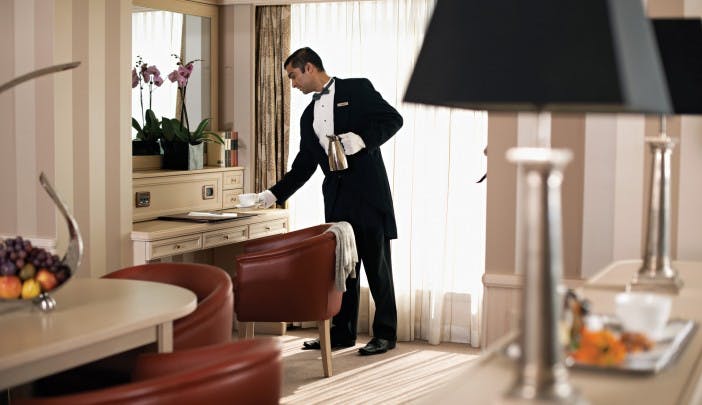 The incredible Owner's Suite on Silversea's Silver Shadow comes with 24-hour Butler service.
Though amenities and services vary by vessel, the most sought-after of these high-priced staterooms also come with preferential treatment ship-wide, pampering that exceeds the standard experience and even personal in-suite touches hand-selected by the cruise line's owner.
Pre- or Post-Cruise
Cruising can mean waking up at the crack of dawn to catch a flight or, after arriving, being too exhausted or too rushed to enjoy a city prior to setting sail. Most travelers don't think about adding a few days before or after their cruise to explore and enjoy the city of embarkation or disembarkation, but extending your trip with a **pre- or post-cruise** package allows you to relax, discover and make the most out of your luxury cruise vacation.
Insider Tip: Most cruise lines offer convenient pre- or post-cruise hotel packages in which the hotel, roundtrip airport and pier transfers are included. You should also consider alternative packages at area hotels beyond those offered by the cruise lines.
Quad Stateroom
For larger families or luxury travelers looking to save a little on their stateroom, a quad family cabin might be the most economical choice. Though not available on all luxury ships, a quad is a cabin with a single room (not counting the bathroom) that sleeps four people fairly comfortably and comes in a variety of shapes, sizes and stateroom configurations depending on the cruise line and cabin category.
River Cruise
Peaceful, scenic and intimate, a luxury river cruise offers a smooth, gentle ride along the world's most remarkable waterways. Through Europe, Asia, Africa and more, you'll explore ancient sites, experience magnificent cities and immerse yourself in the culture and cuisine of landlocked places and legendary ports that can't be reached on a traditional cruise ship.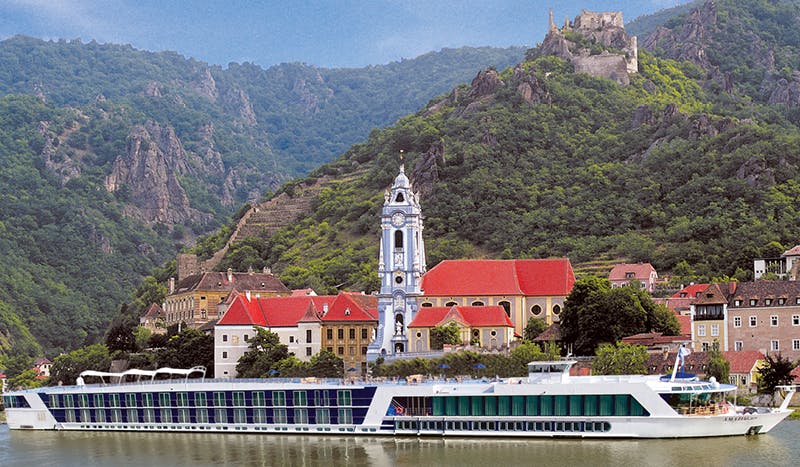 River cruises dock just steps from Europe's most famous sites.
On a river cruise you'll visit the world's most historic cities and hidden charms as your luxury boutique hotel travels with you. Experience hilltop castles, rolling vineyards, amazing cathedrals, bustling marketplaces, and historic villages in elegance – treasures straight out of history books and fairy tales.
Search and save on variety of river cruise specials!
Shipboard Credit
While most things are included on many luxury cruises, it never hurts to have extra cash to use for onboard purchases and optional items. Shipboard credit is exactly that - spending money added to your account during your cruise that allows you to splurge for things like spa services, souvenirs, specialty restaurants or shore excursions.
Insider Tip: When you book with CruiseInsider, we do our very best to ensure you always get the most shipboard credit available anywhere, and in many cases we'll even add some at the time of booking just to say thank you!
Transfer
When you book a cruise, you'll need to get to from the airport to your hotel or directly to the ship. Often included in your luxury cruise fare, this transportation to and from the ship is called a transfer and can be a private car-and-driver, a limo or van with a few other people or even a large tour bus with fellow cruise passengers.
Upgrade
With dozens of categories and a dizzying amount of options, all with different prices, decks and locations on the ship, choosing a cabin on a cruise ship can be a complicated task. But no matter what you book, a cabin upgrade makes any experience even better!
Whether it's a larger cabin, a nicer view or a better location aboard the ship, our experts will always try and upgrade every aspect of your luxury cruise.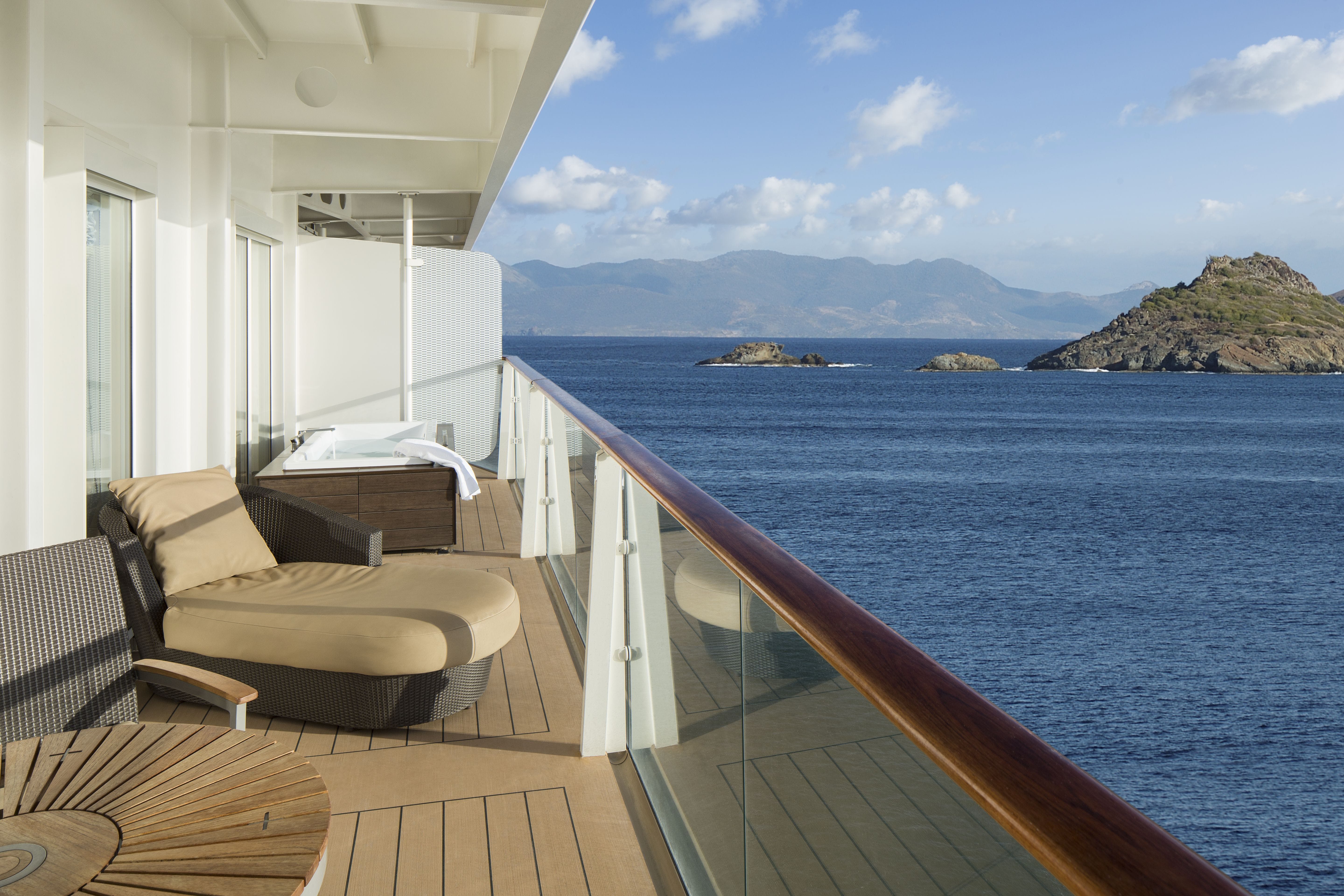 An upgrade to a suite with a private Veranda can make your experience even more magical.
Veranda
Stepping outside onto your private veranda is one of the best parts of luxury cruising. Sailing in a cabin that opens up to a beautiful veranda means unmatched views of ports, the relaxing sound of waves, crisp ocean breezes, breathtaking sunsets, alfresco in-suite dining and having a relaxing retreat after a busy day in port.
World Cruise
Perfectly designed for the seasoned traveler who has dreamed of exploring the farthest reaches of our planet, an awe-inspiring World Cruise typically lasts more than 45 days at sea and visits dozens of destinations in one continuous voyage. With a variety of options available, these global journeys are truly the ultimate luxury cruise experience, offering intriguing locales, indulgent accommodations and interesting people in every port of call.
Explore wonderful World Cruise options and our exclusive deals on these ultimate journeys!
eXcursion
A shore excursion is a tour or guided activity while off the ship. When in port, you can explore on your own or you can book an independent shore excursion or one arranged by the cruise line. There are various options based on price, personal touch or the in-port experience and excursions can range from private tours to guided group adventures to standard sightseeing.
Insider Tip: On Regent Seven Seas, your all-inclusive fare comes with free unlimited shore excursions in every port-of-call allowing guests to experience the history, culture and cuisine of each destination visited with knowledgeable local guides and comfortable transportation.
Yacht Cruising
When it comes to luxury cruising, "yachting" is intimate, iconic and completely unique. More of a lifestyle than typical luxury cruising, vacations aboard a SeaDream, Windstar or Star Clippers vessel are chic, refined and unlike anything else on the ocean.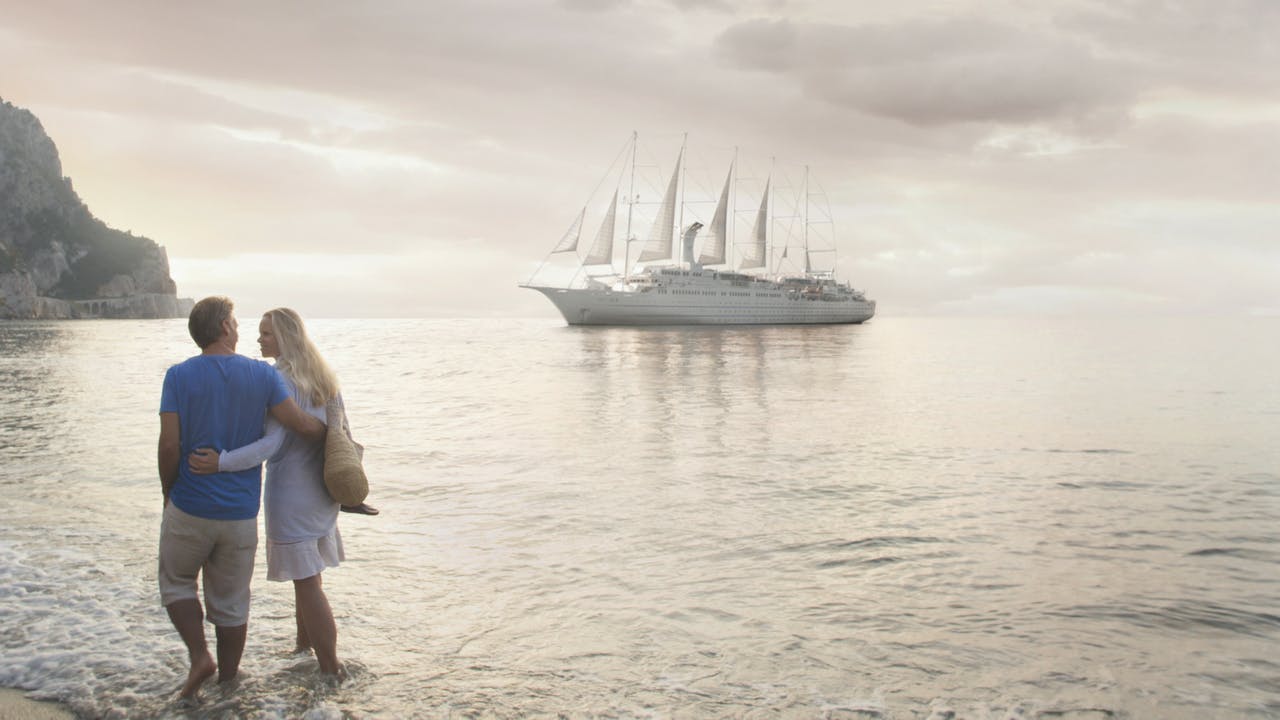 Windstar's yachts bring you closer to each destination and every port.
Yacht cruising feels like a personal getaway on your very own private ship, accessing the smallest, most exotic ports on the planet while sailing in style and surrounded by laid-back luxury.
Zodiac
On most expedition cruises, shore excursions are far more active and adventurous than traditional luxury voyages and happen in some of the most beautiful, isolated areas of the world that may not be easily accessible by other means.
As such, most expedition vessels come equipped with a fleet of Zodiac inflatable boats. Used to go ashore or visit these uninhabited regions, these nimble boats allow passengers to relish in the rare opportunity of exploring where few human have ever set foot before.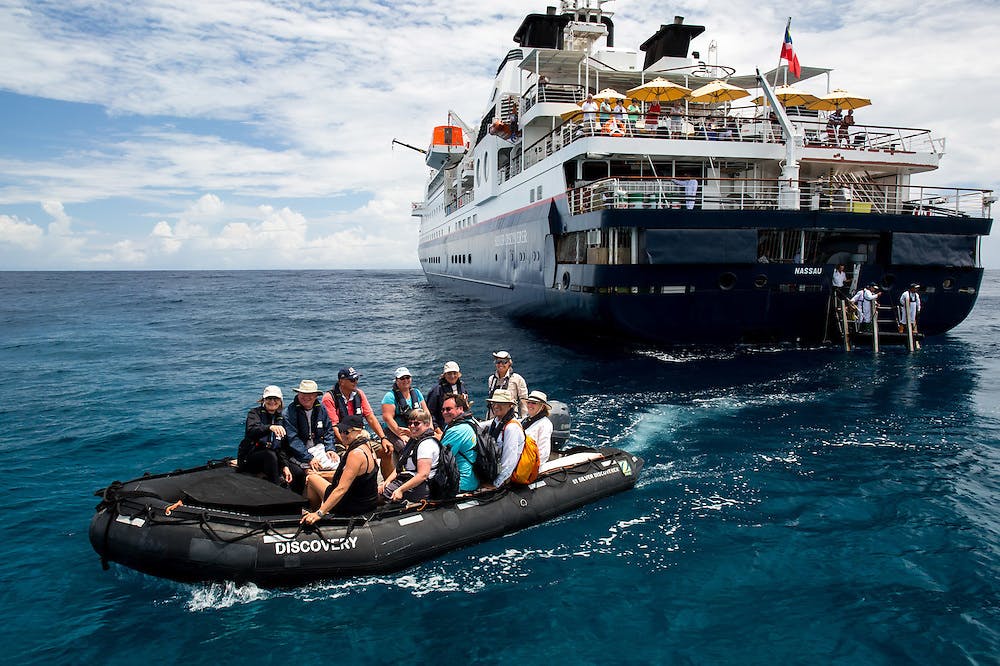 Silversea's Zodiac tours led by highly experienced guides certified by the National Park of the Galápagos.
A luxury cruise truly exemplifies the joys of travel, making exploration both effortless and engaging. Now that you've learned the ABC's of Luxury Cruising, learn about the various cruise options and variety of voyages by connecting with a CruiseInsider expert at 1 (877) 734-6858.