There's a new way to see the world in luxurious small-ship style, on a yacht voyage from the all new, all-inclusive Ritz-Carlton Yacht Collection.
Immerse yourself in life's exceptional experiences. Explore earth's most exquisite and unexpected hideaways. Stir passions and curiosities that create new and deepened connections. Enjoy intimate settings with a heightened level of care and attention. Marvel at the beauty of the world through fresh eyes.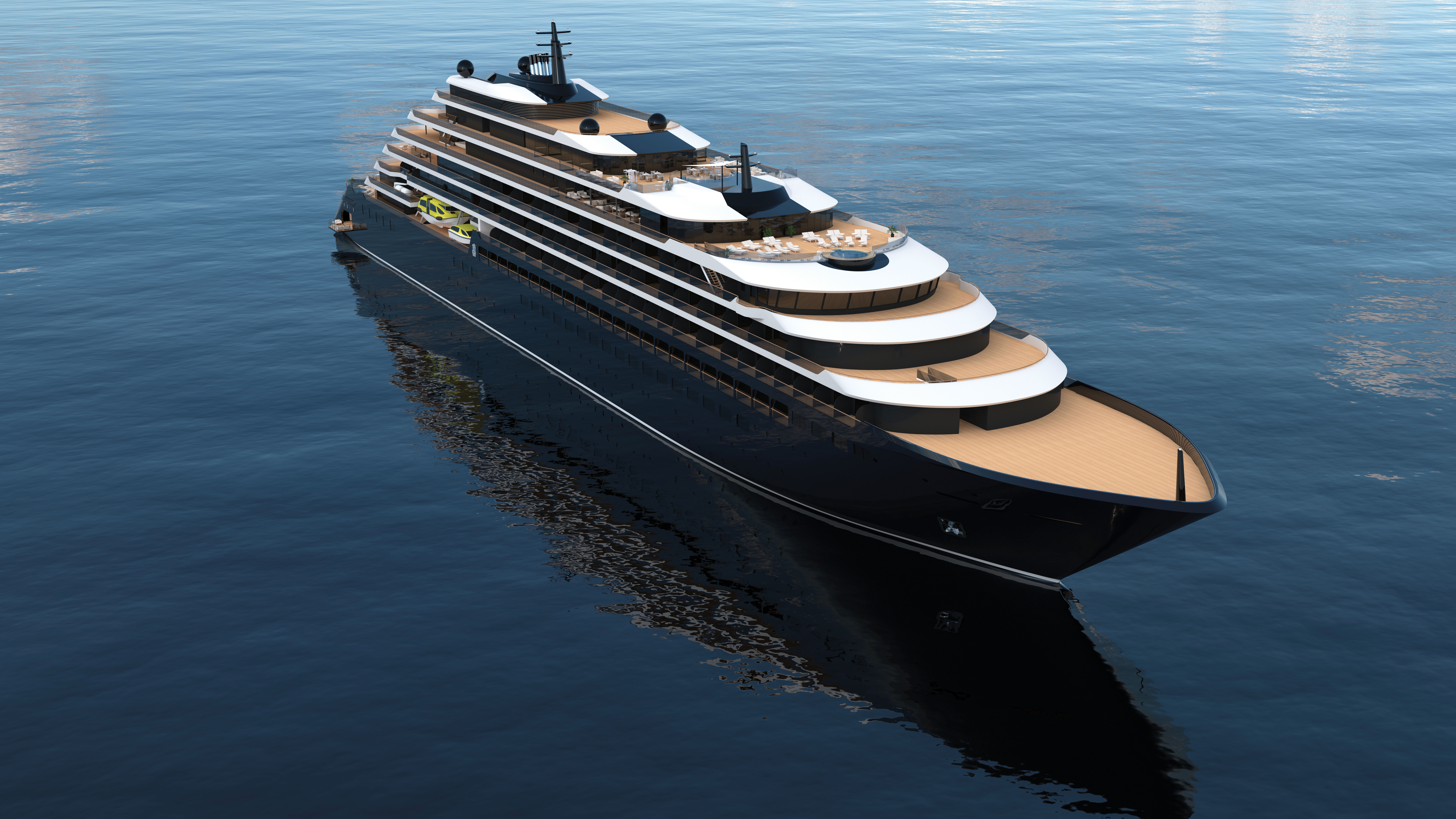 With spaces designed to embrace the surroundings, this yacht is redefining luxury travel.
Read on to discover why we're so excited about The Ritz-Carlton Yacht Collection and how they're combining luxury and comfort with simplicity and elegance to create something unique to cruising. Then connect to a CruiseInsider travel expert to learn how you can be among the first to experience the luxurious yacht life.
Insider Tip: With an everlasting credo and unwavering commitment to service, The Ritz-Carlton® has been recognized with numerous awards for being the precedent of hospitality worldwide – and now equally extraordinary at sea.
The Yachts
Accommodating just 298 pampered guests in of 149 expertly appointed ocean-view suites, each yacht in the collection has been thoughtfully designed to fuse the spacious, residential feel of The Ritz-Carlton® properties with the innovative design quality of the world's most stylish yacht interiors. Furnished with luxurious, state of the art amenities, you'll feel at ease in your private oasis at sea complete with a Personal Assistant standing by to arrange your day.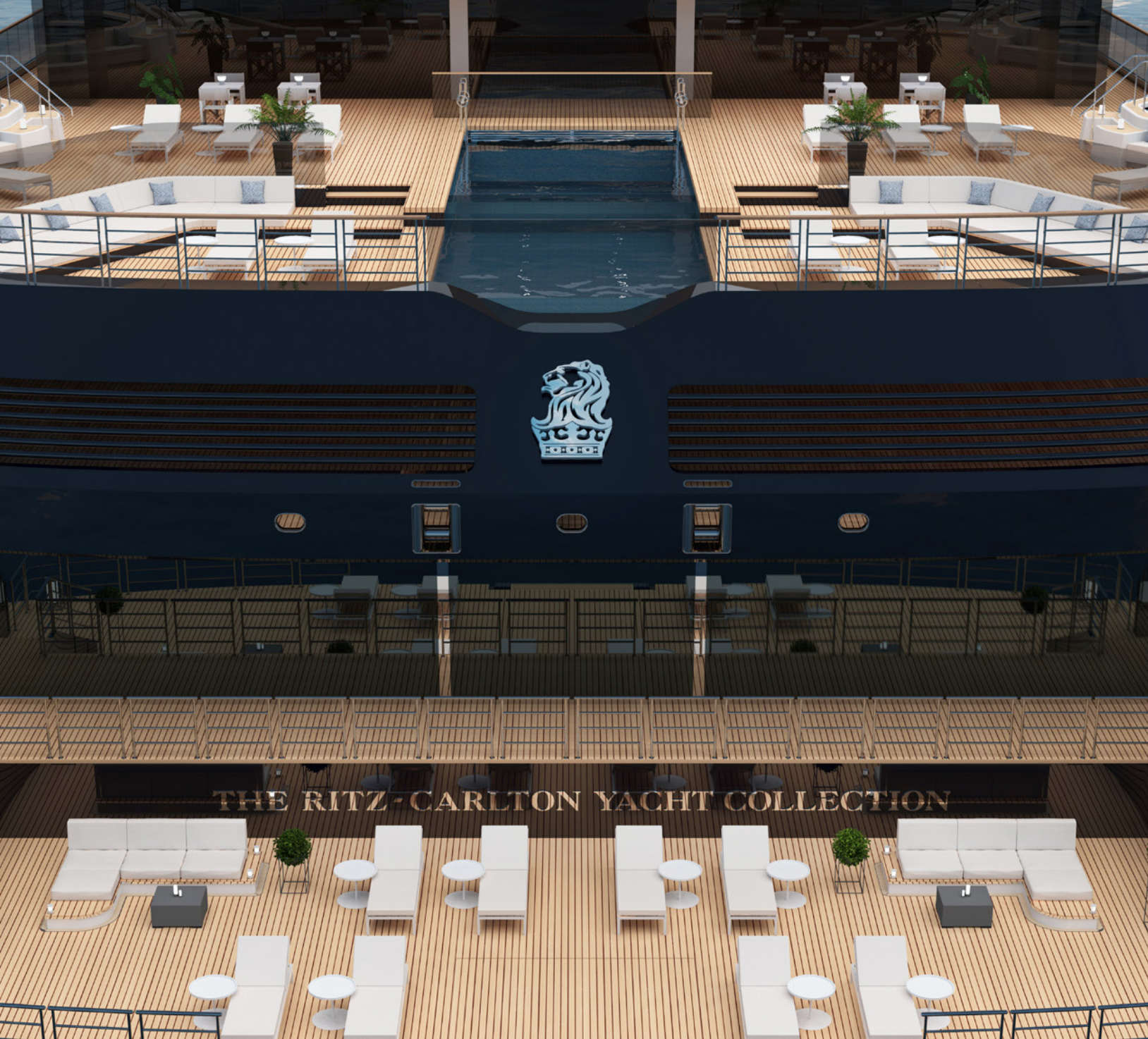 Onboard spaces and amenities provide an array of opportunities for entertainment and enrichment.

With direct access to the water from a marina-style platform, the ocean will be your playground. Explore new coastlines by kayak, enjoy an afternoon of sailing, or find your center as you try your hand at paddle-boarding. Or rejuvenate with a refreshing swim in the stunning aft-facing negative edge pool or relax in a locally inspired spa treatment to nourish the mind, body, and soul. Then tempt your palate with five unique dining experiences that combine fresh ingredients with the skill and expertise of highly trained chefs.
The Journeys
From the Mediterranean to the Caribbean and every hidden port in-between, each of the 39 bespoke journeys will transport you—physically, emotionally, intellectually— to the farthest reaches of the planet while immersing you in the very best that each unique destination has to offer.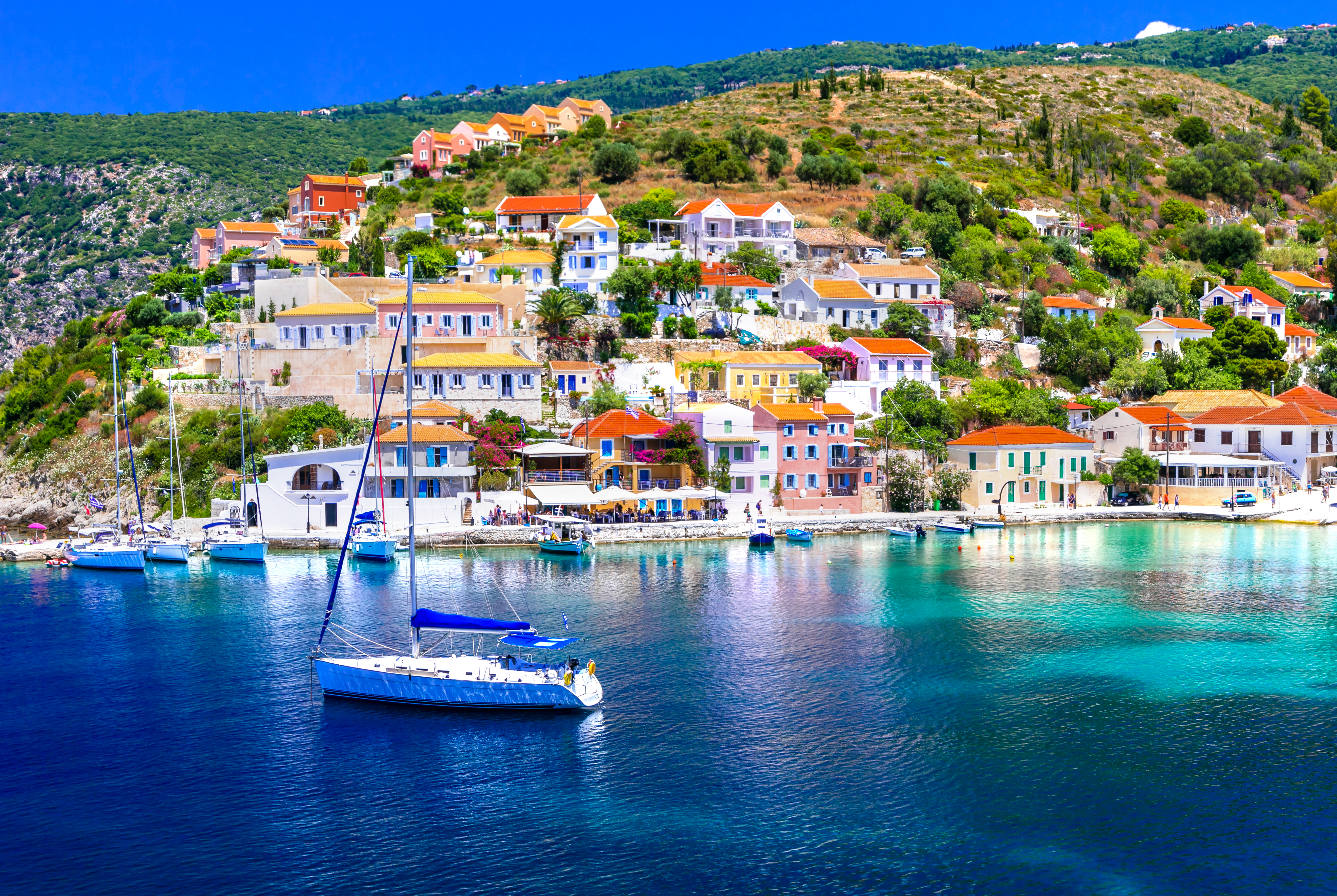 Kefalonia, Greece is just one of the gorgeous ports-of-call along the way.
Whether it's an evening of unexpected entertainment, an unforgettable meal, an exclusive excursion ashore, every itinerary is designed to inspire awe and amazement, awaken new passions, and foster the spirit of adventure that makes travel so rewarding.
The Excursions
Every adventure on The Ritz-Carlton Yacht Collection is curated to allow opportunities for making meaningful connections and deepening existing relationships onboard and exploring the world's most prestigious ports of call.
Choose from five themed shore excursion categories matched to your interests and activity level. Expert local guides will ensure a highly personalized, relevant experience that will immerse you in every destination.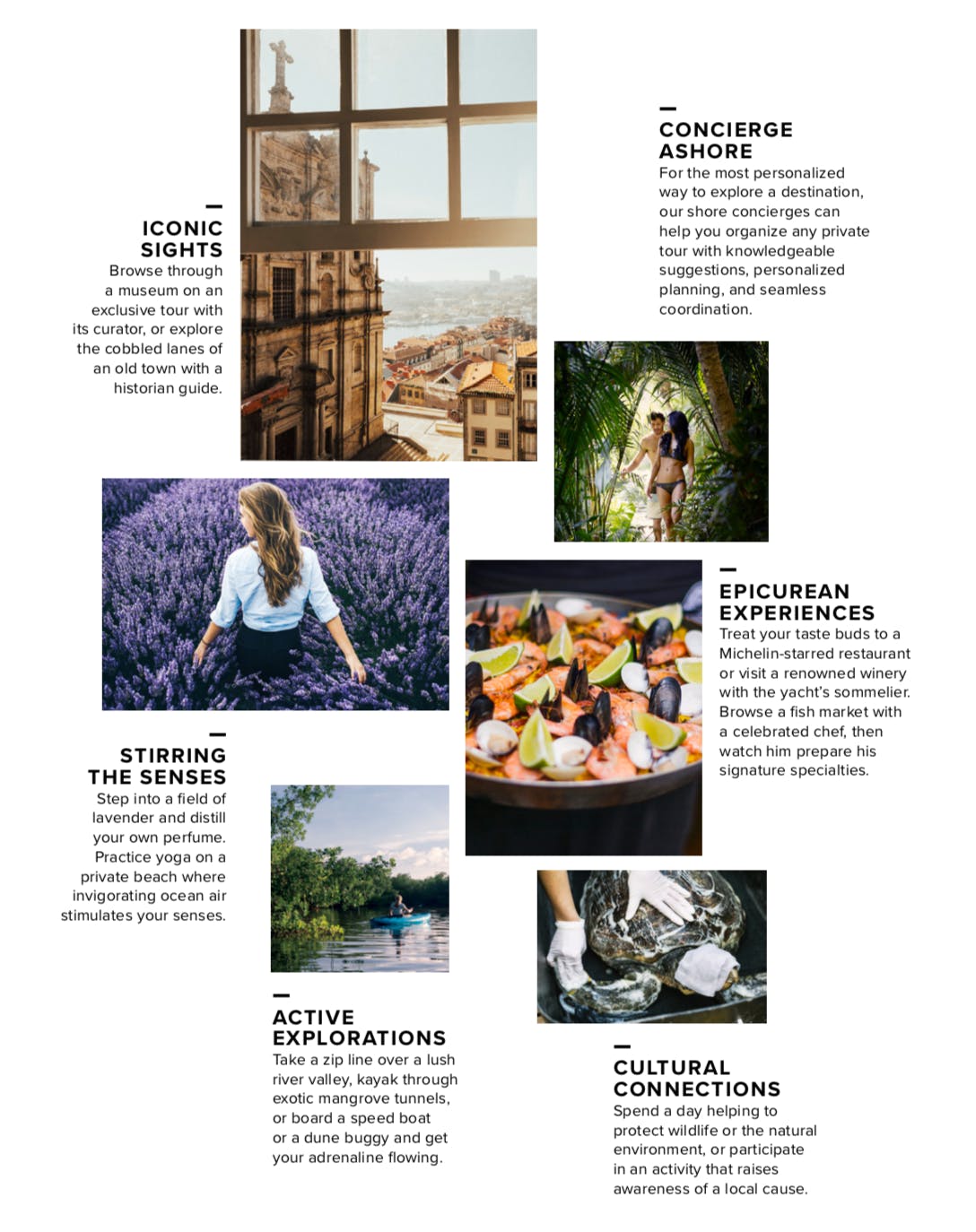 The Service
Across the world, The Ritz-Carlton® properties are known for providing outstanding personal attention and unmatched service. With nearly one crew member for every guest, the Ladies and Gentlemen on board the yachts does the same.

Onboard spaces and amenities provide an array of opportunities for entertainment and enrichment.
The crew will ensure that your every need is met with genuine care, from handcrafting your favorite cocktail, to planning a custom shore excursion that satisfies your taste for adventure, personalized service is at the heart of this luxury yacht experience.
With service so intuitive and with such an unwavering commitment to detail, you'll enjoy a sense of freedom that is quite extraordinary at sea, relaxed and at ease, far removed from your everyday world.
Insider Tip: There to ensure every detail is considered–from dinner reservations at specialty dining restaurants to organizing your destination experiences–the Personal Concierge is your single onboard touch point to ensure a flawless, seamless journey from beginning to end.

Like the slower pace lifestyle of a superyacht, life on board is laid back and casual, with a sense of freedom and flexibility. With spaces designed to embrace the surroundings and sites you'll explore, this yacht is redefining luxury travel. Of all the remarkable destinations you'll sail to, the yacht itself may become your favorite!
Connect with a CruiseInsider expert at 1 (877) 734-6858 to experience new worlds, cultures, tastes and a new standard of luxury aboard The Ritz-Carlton Yacht Collection.