If you're a seasoned traveler on the hunt for the next extraordinary voyage, or you're simply seeking a more elegant way to explore the world, prepare to be captivated by Oceania Allura. As Oceania Cruises continues its journey as a vanguard in luxury cruising, Allura is set to redefine the experience altogether. Imagine voyaging through the world's hidden gems and bustling metropolises, while indulging in exquisite culinary experiences and unparalleled luxury. Let's embark on a tour of what makes Allura a celestial experience on the high seas.
A Culinary Journey Awaits

When it comes to dining, Allura is a connoisseur's dream, reflecting Oceania's award-winning "Finest Cuisine at Sea®." With an impressive range of dining options, Allura's culinary program is both inventive and expansive. The ship features three groundbreaking new establishments alongside classics. Restaurants like Ember, Aquamar Kitchen, and The Bakery at Baristas provide an epicurean heaven. Choose from wellness-inspired dishes at Aquamar Kitchen, or delight in international flavors at the Terrace Café. Whether it's a poolside snack at Waves Grill or an artisanal biscotti at Baristas, the attention to detail is second to none. Here, each bite is an adventure, each sip a new world to explore.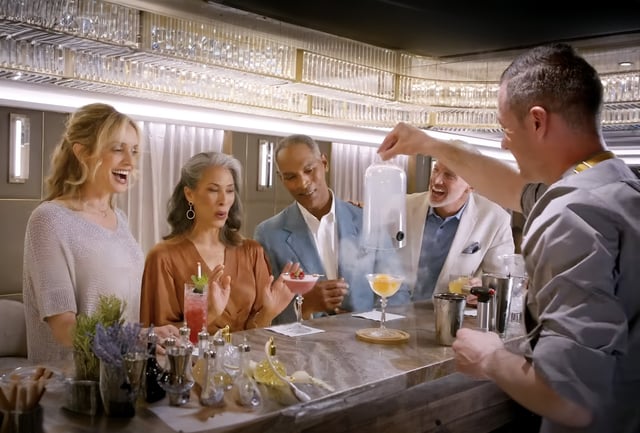 Elevate Your Beverage Experience

But that's not all; enjoying a drink aboard Allura becomes an experience unto itself. The on-board bar program is a showstopper, designed to mirror the culinary quality that Oceania Cruises is renowned for. Imagine sipping on a Negroni aged in wooden barrels or witnessing the tableside crafting of a smoky Old Fashioned. The bar program leans heavily into modern mixology trends, offering experiential cocktails topped by flavored smoke bubbles and other unique treats. The opulence extends to the world of wines, promising pairings with premium and often rare vintages, all curated to perfection.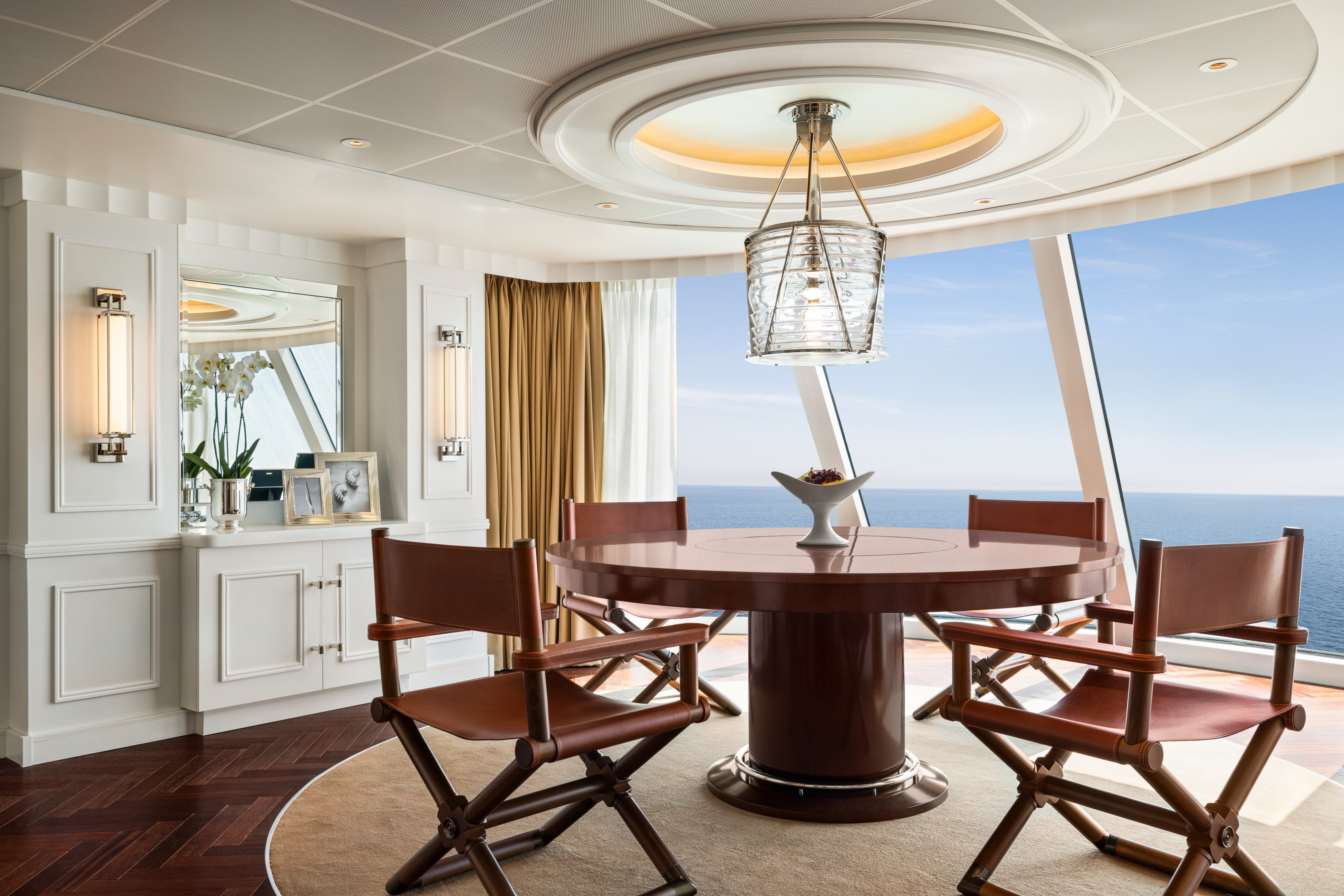 Suite Dreams are Made of These

Exquisite living spaces designed to mimic a treasured coastal residence greet you onboard the Allura. From the metropolitan flair of the Owner's Suites to the expansive living areas in the Oceania and Penthouse Suites, Allura offers unapologetically luxurious accommodations. All suites come with abundant private verandas, lavish baths, and sumptuous bedding. And with a personal butler at the press of a button, you can expect to be pampered in a way that redefines seagoing luxury.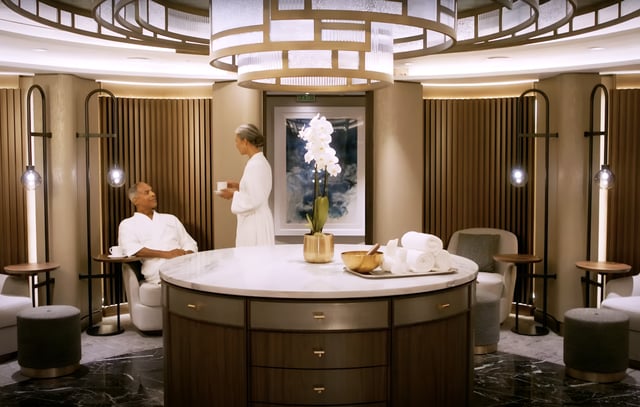 Savor the Joys of Life On Board

On Allura, life on board is about fulfilling experiences that enrich your soul. From enlightening talks by Guest Speakers to opulent production shows and musical performances, there's a multitude of enriching activities and lively entertainment to keep you engaged. For wellness aficionados, the Aquamar Spa + Vitality Center offers a holistic approach to health and well-being, while the Culinary Center hosts hands-on cooking classes for the aspiring chef in you.
The Oceania Legacy

As part of the Oceania Cruises family, Allura joins a lineage committed to luxurious, small-ship travel experiences. Oceania has been setting benchmarks in the industry, known for its intimate settings, exceptional amenities, and world-class customer service. Allura continues this legacy, promising a cruising experience that seamlessly blends the rich traditions of its past with the innovative comforts of the future.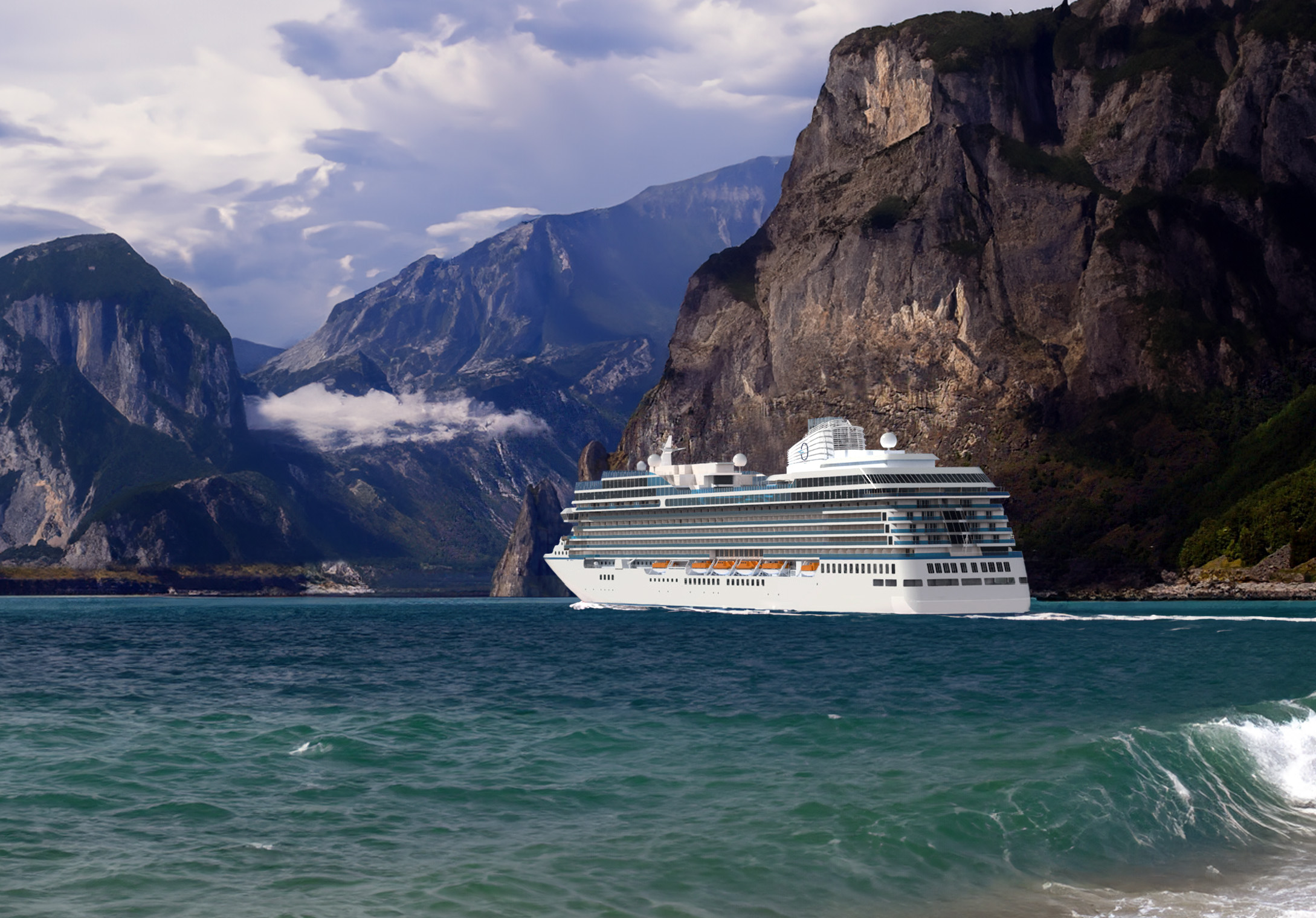 Allura's 2025 Inaugural Season: Unlocking Hidden Worlds

For those with an insatiable wanderlust, Allura's 2025 Inaugural Season is not to be missed. Destinations include ancient cities along the Eastern Mediterranean and the vast mosaic of the Americas. Offering both treasured favorites and off-the-beaten-path experiences, reservations for these voyages are NOW OPEN! So register now for priority access and the latest updates on what promises to be a one-of-a-kind global journey.