A transatlantic cruise is an experience on many travelers' bucket-lists. This elegant option crosses between two continents and is a relaxing, refined throwback to the golden age of cruising when hopping on a ship was the only option - and considered the classiest way - to get from Europe to the Americas or vice versa.
While times have changed from when long ocean journeys were for necessity only, here's what you need to know about today's transatlantic cruise options including who they're right for, which lines do it best and why we think you'll enjoy this epic journey.
Who Transatlantic Cruises Are Right For
Linking the new world with the old and focusing more on the ship's accommodations, amenities and onboard activities then on a destination, a transatlantic cruise is a popular choice for those looking for a laid back yet luxurious step back in time.
While speed was everything in the early days of cruising across the Atlantic, these days voyages are particularly appealing for those who love the freedom, relaxation and rhythm of multiple days at sea. With very limited ports-of-call and plenty of time to unwind, the ship becomes the focus.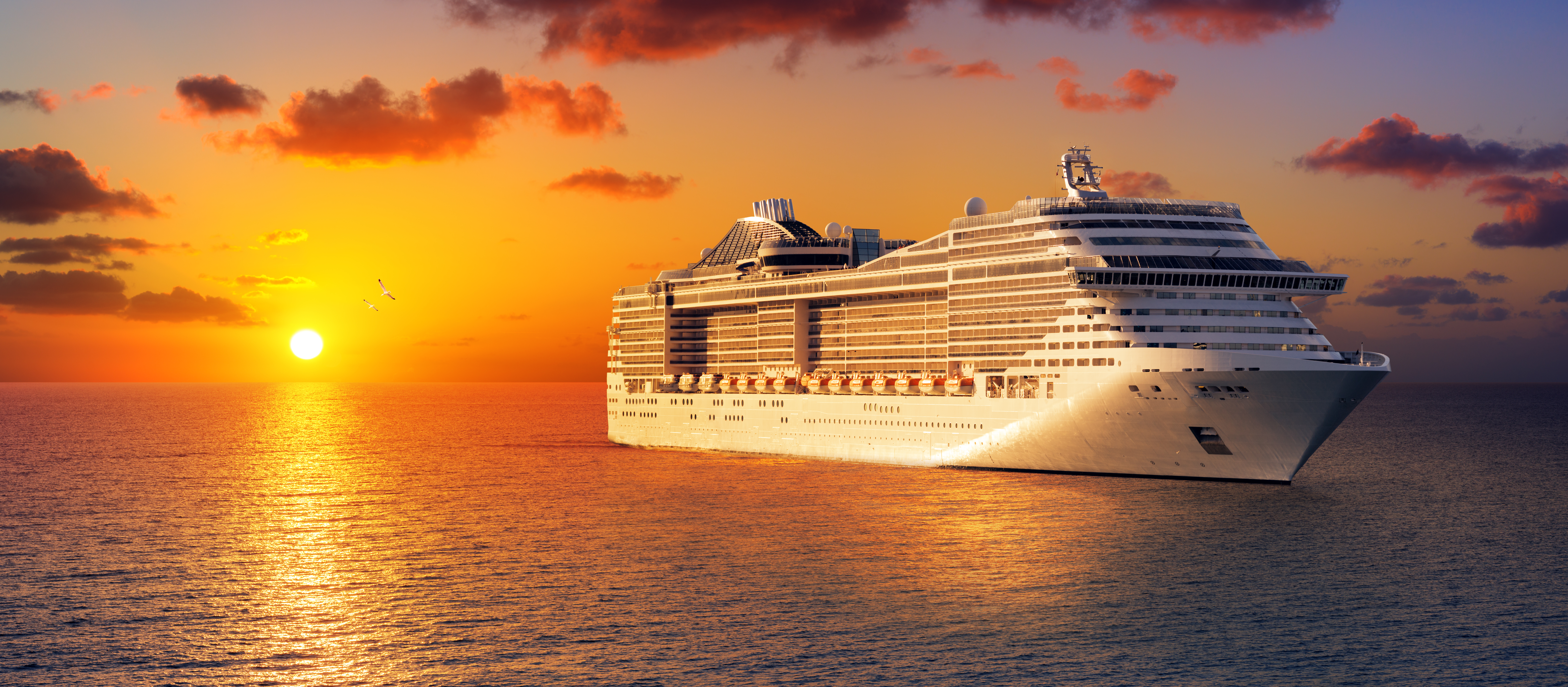 Sunsets aboard transatlantic crossings offer a dazzling nightly show shared by all.

Spa days, pool time, fitness, personal enrichment, dance lessons, guest lecturers, wellness programs and daily onboard activities are balanced by the ample time to read a book, do puzzles, watch movies, take a nap or do nothing at all, and with no interruptions.
Transatlantic Cruising Options
Repositioning Cruise
One great option is to take a repositioning cruise across the Atlantic Ocean. Though some ships spend the entire year in the same region, many ships move seasonally throughout the year (from Europe to the Caribbean, or from Asia to Australia or to Alaska, for example.)
Rather than have empty ships crossing the world, many cruise lines sell these one-way sailings - typically at a discount - called repositioning (or repo) cruises. These itineraries are usually 12 to 16 days, and may include a few popular ports like Puerto Rico or, Portugal, or the Caribbean and the Canary Islands.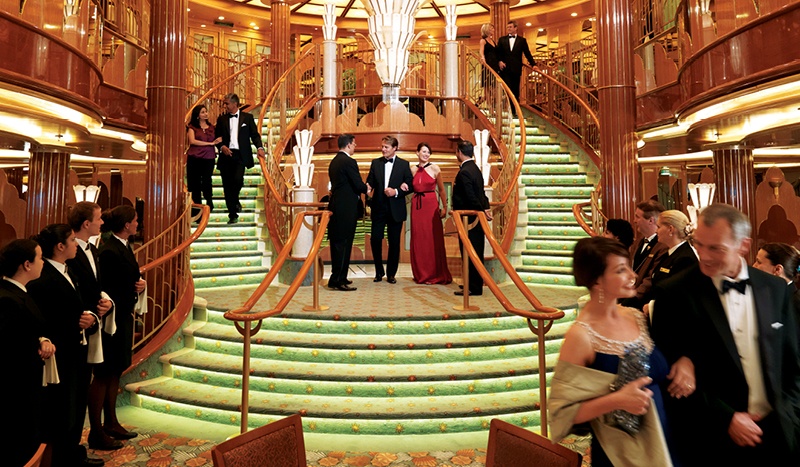 Cunard Line is synonymous with luxury and known for their Transatlantic Crossing.
Transatlantic Crossing
The more traditional option is the scheduled transatlantic crossing, like a posh voyage on Cunard Line's newly remastered Queen Mary 2, which sails between Southampton and New York City. This iconic ocean-spanning voyage has no ports of call and requires at least seven days in each direction.
In fact, the word 'posh' is said to be derived from the journey by ship to India, when savvy, experienced passengers knew to choose cabins that faced away from the southern sun to avoid baking in the heat. Of course, that was before air conditioning—these days a sunny veranda is a big plus.
Cruise Lines for Atlantic Crossings
In addition to Cunard's Queen Mary 2, most cruise lines that move their ships between Europe and the Caribbean offer transatlantic crossings in some fashion.
Cunard has a rich history of transatlantic crossings and is widely considered the gold-standard for this epic cruise. Sailing with Cunard means you'll be experiencing your own piece of history on a voyage that's departed for over 180 years.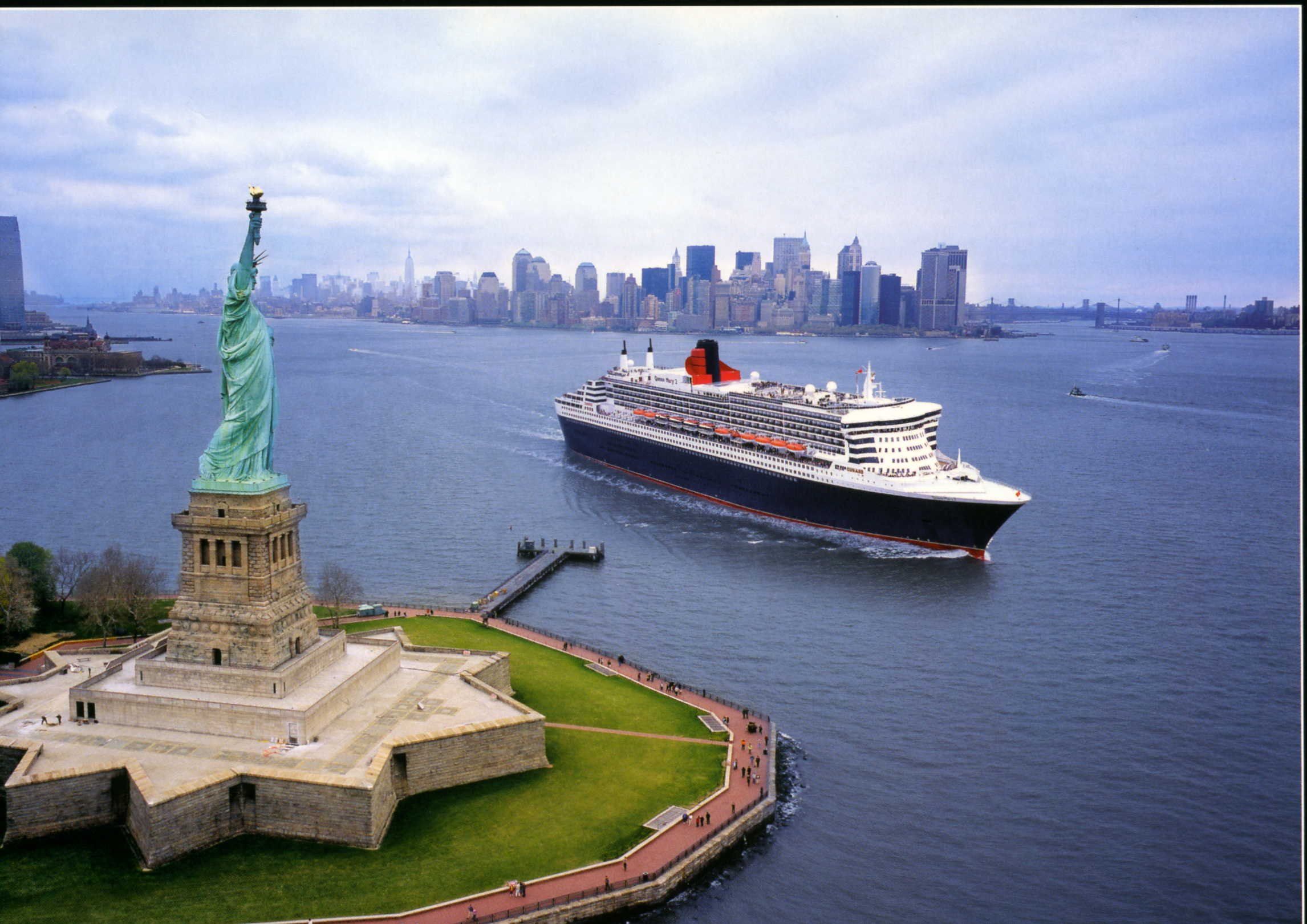 Cunard leaving from New York is an epic sendoff reminiscent of the golden-age of cruising.
Other luxury cruise lines like Regent Seven Seas, Viking, Windstar and a variety of premium cruise options also offer their version of the transatlantic cruise. Speak to a CruiseInsider expert for the various transatlantic cruise options or more information on this unique voyage.
Insider Tip: The best time for a transatlantic cruise is between April and December. Early and later crossings can mean unpredictable weather, and you'll want to consider that spring and fall can be foggy. For southern repositioning itineraries, keep in mind that June to November is hurricane season, making April/May the better time to go.
No Uncomfortable Flights or Jet Lag
While you might have to catch a flight to the embarkation port, you won't have to worry about being stuffed into the crowded cabin on a plane for a long flight. No flight changes or cancellations to worry about. No jet-lag from drastic time changes.
Why suffer in a seat where you can barely move your legs while enduring that long flight across the Atlantic leaving you feeling stressed and exhausted by the time you arrive? Your leisurely transatlantic cruise will allow you to refresh, recharge and reenergize yourself - a true vacation versus a typical trip.
A Transatlantic Cruise is a Bargain
As repositioning and transatlantic cruises tend to be longer and have a select number of ports, prices on these voyages are often reduced to entice more travelers. Also, fewer people are able to take the time-off necessary to cross the Atlantic.
With a limited number potential cruisers, if you don't care about the destinations or the longer duration, you're likely to get a great bargain for this kind of sailing. A repositioning or transatlantic cruise is a great vacation value and a way to affordably get to one continent to another in luxurious style.
Insider Tip: Our Insider's can check the cruise leaving just before or after your transatlantic crossing or repositioning trip, as there are often discounts for booking back-to-back voyages or celebratory/seasonal cruises.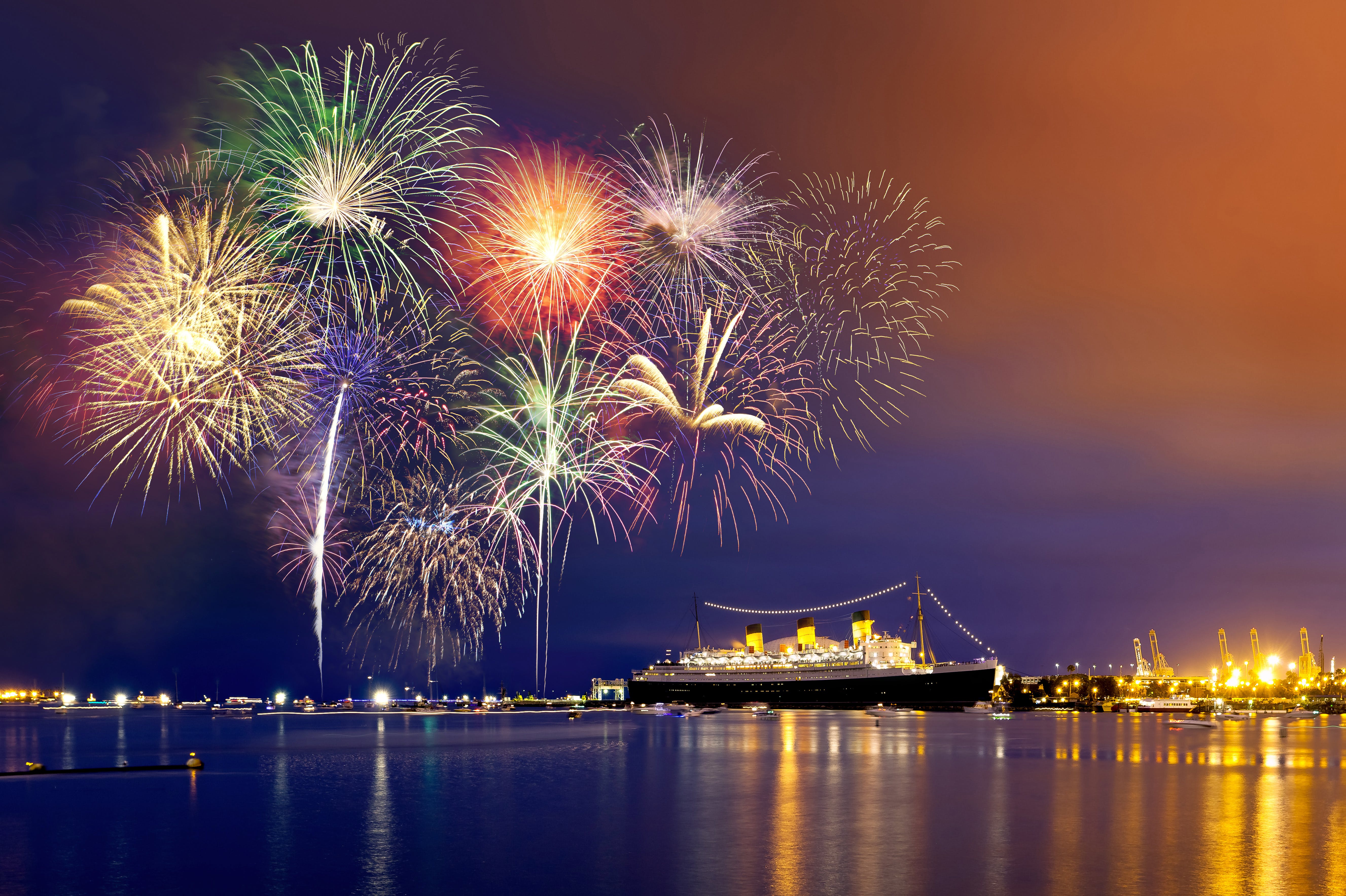 Celebrations onboard Cunard are epic, including a luxurious New Year's Eve party.
More Time on the Ship for Relaxing and Exploring
With more consecutive sea days, you'll be spending a lot more time on the ship. It's the perfect time to relax, unwind and forget about your cares. Instead of long days in port or spending days jam-packed with onboard activities that leave you worn out at the end of the trip, you won't feel like you need a vacation from your vacation.
Insider Tip: Packing for a cruise that crosses the Atlantic means bringing clothing for both warm and cool weather, as it can be unpredictable, and wardrobe for any occasion. Cunard includes several formal nights, so know the dress code before you go, as you won't be able to go shopping in any port.


On a transatlantic cruise, you'll have the time to sleep in as long as you want to, catch up on reading, learn a new skill, catch up on a craft and get pampered in the spa. With more time on the ship, you can do lots of exploring while onboard, meaning no missing out on any of the ships' included amenities like their wellness options, shops, activities and restaurants.
Learning Something New
As there are more days at sea to fill with things to do, ships that make transatlantic crossings tend to offer a variety of fun educational and enrichment opportunities that you wouldn't have on your standard cruise. You can attend lectures and presentations on topics to expand your knowledge on everything from travel and history to music and architecture.
Insider Tip: The Queen Mary 2 boasts a long and impressive list of activities with options like fencing, watercolor painting and flower arranging as well as offering its "Insights Lectures" series and shows by the Royal Astronomical Society and Julliard School of Jazz.


Along with special guests and occasional celebrities onboard, you can eat at world-class restaurants, attend incredible gala events, enjoy nightly theatrical performances, participate in ballroom dancing, test your luck at the casino and more. There are also classes, lessons and seminars on every subject imaginable including cooking, computers, fitness, dancing, photography, golf, art and more.
The Tranquility At Sea
For longer cruises like a transatlantic sailing, there are usually few children so you won't have to worry about noise or other interruptions that can disturb the peace and tranquil atmosphere.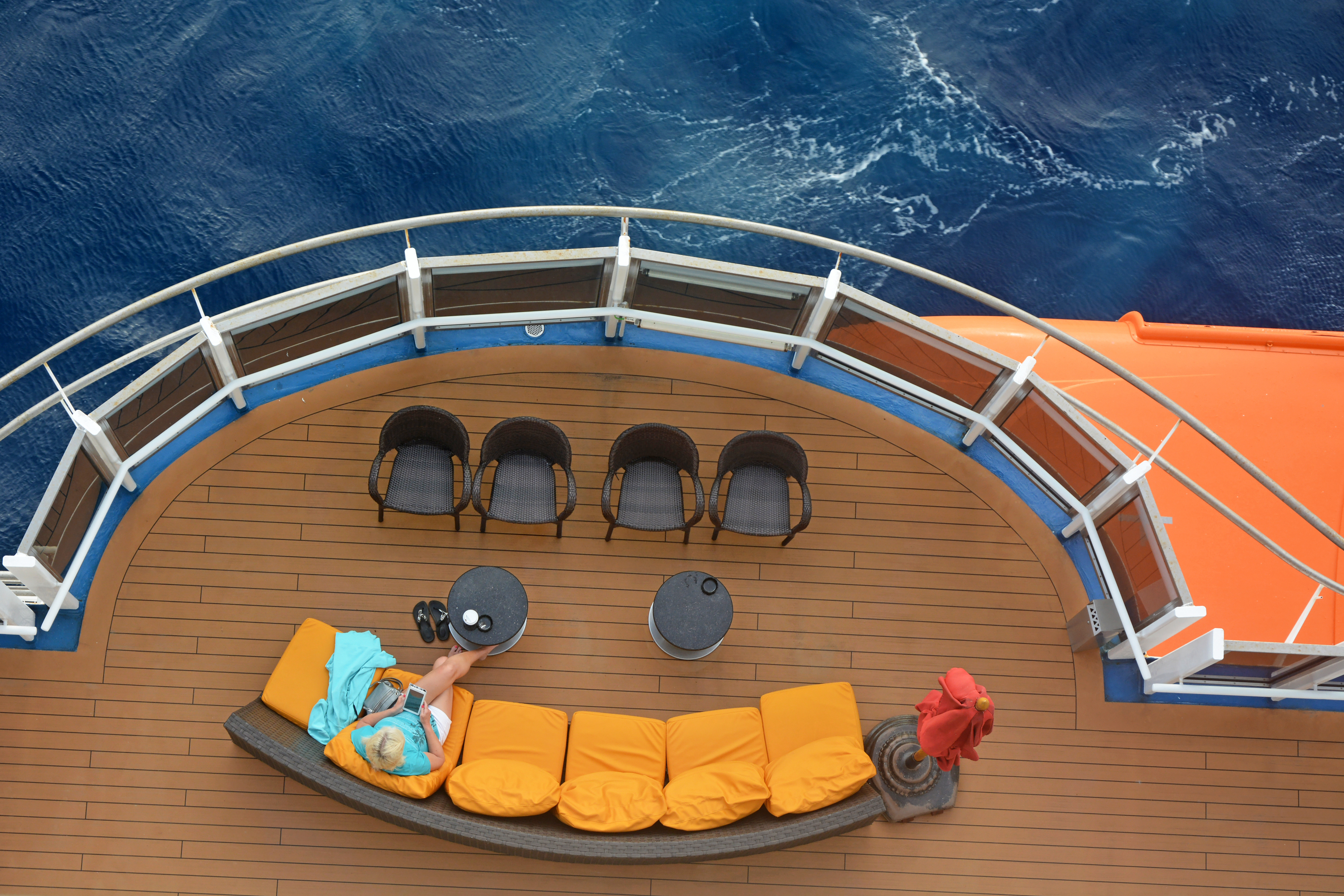 Spend your days at sea reading, relaxing or just enjoying the peace and quiet.
You can enjoy the freedom that comes with having nowhere to be but on board; the blissful realization that your time is yours alone. Aboard a transatlantic cruise, there are more days at sea to truly relax, and more possibilities than you'll have time to discover - which is the very point!
Insider Tip: Did you know that your dog is also invited on Cunard's famed transatlantic cruise? With details to pamper every pooch, Queen Mary 2's unique kennels even include a convenient lamp post from Liverpool and fire hydrant from New York.


Start planning your transatlantic or repositioning cruise today with CruiseInsider! Connect with our expert travel advisors at 1 (877) 734-68508 to learn more.