With all the various cruise ship types, sizes and styles available today, cruising is no longer a one size fits all vacation. If you're hoping to skip the lines and avoid the crowds without skimping on luxury, a yacht cruise vacation could be the perfect balance.
How is Yacht Cruising Different?

With exceptional onboard service, adventurous excursions, gourmet cuisine, luxurious accommodations and access to smaller ports where bigger ships just can't go, yacht cruises embody the good life at sea.
Ideal for romance, special celebrations and exciting expedition journeys to far-flung locales, yacht cruising offers a direct link to a vibrant ocean, colorful ports of call, and a lifetime of memories with family and friends.
CLICK HERE to see some of the very best yacht itineraries. Or read on for some reasons why a yachting is more of a lifestyle than a cruise vacation.
Smaller Ships
Bigger isn't always better, especially when it comes to traveling off the beaten path. Yachts can easily navigate through narrow passages and shallow waters just as you can easily navigate your way around on board without having to consult the deck plan any time you leave your cabin.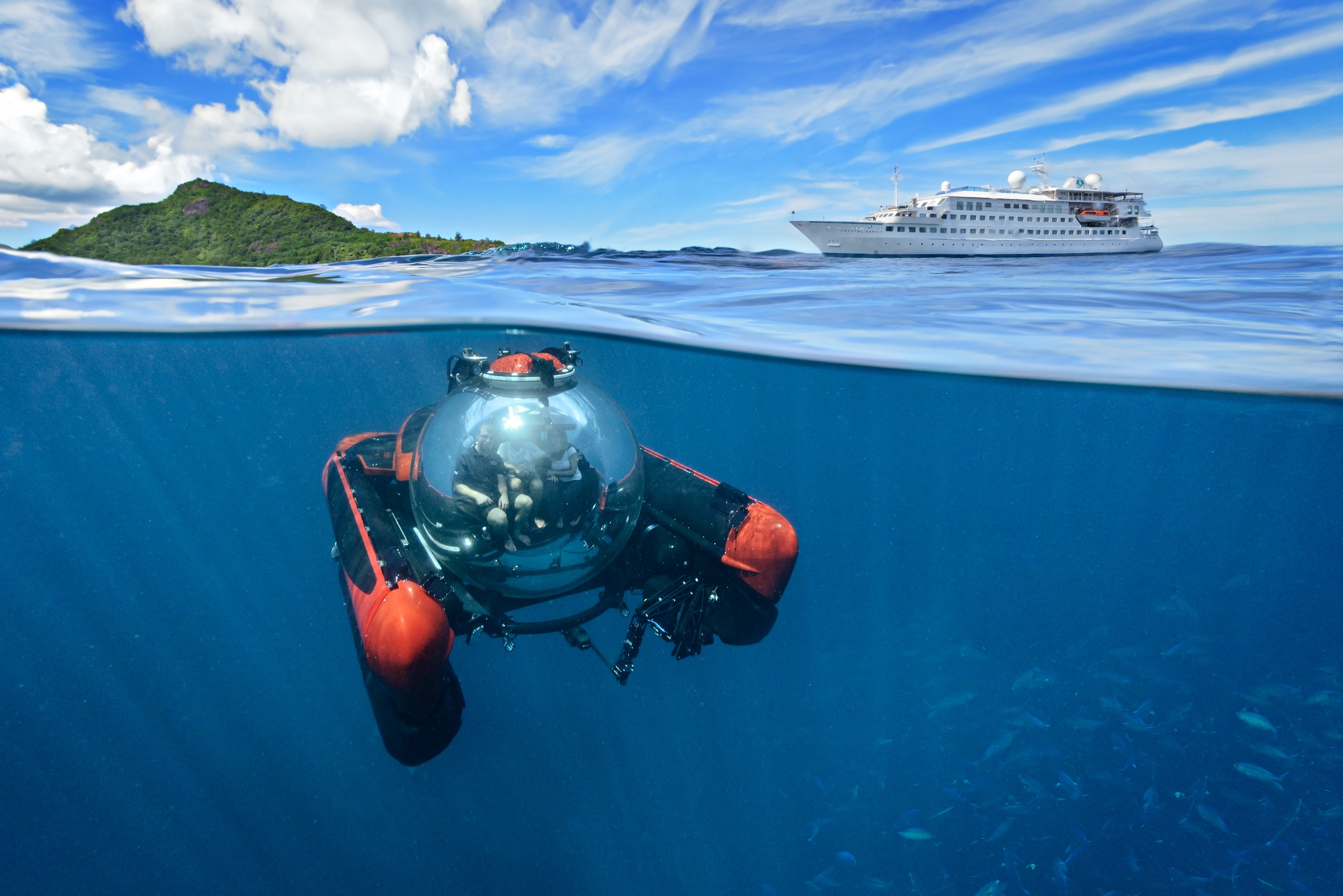 Crystal Esprit is a boutique hotel on water, welcoming just 62 sophisticated adventurists in all-suite, butler-serviced accommodations.
While it's generally true that yachts don't offer as many activities and entertainment options as mega ships, this puts the focus on the destination and makes it easy to dive in to the local culture with locally sourced entertainment and regionally specific excursions and onboard activities.
Fewer Guests
Yacht cruises host hundreds (or dozens!) of guests, not thousands, which means no lines and no crowds. You'll spend your time enjoying your vacation, not waiting to enjoy it. No waiting for dinner. No fighting for a chair near the pool. Nothing about yacht cruising is more appealing than small ships that accommodate less than 300 like-minded travelers.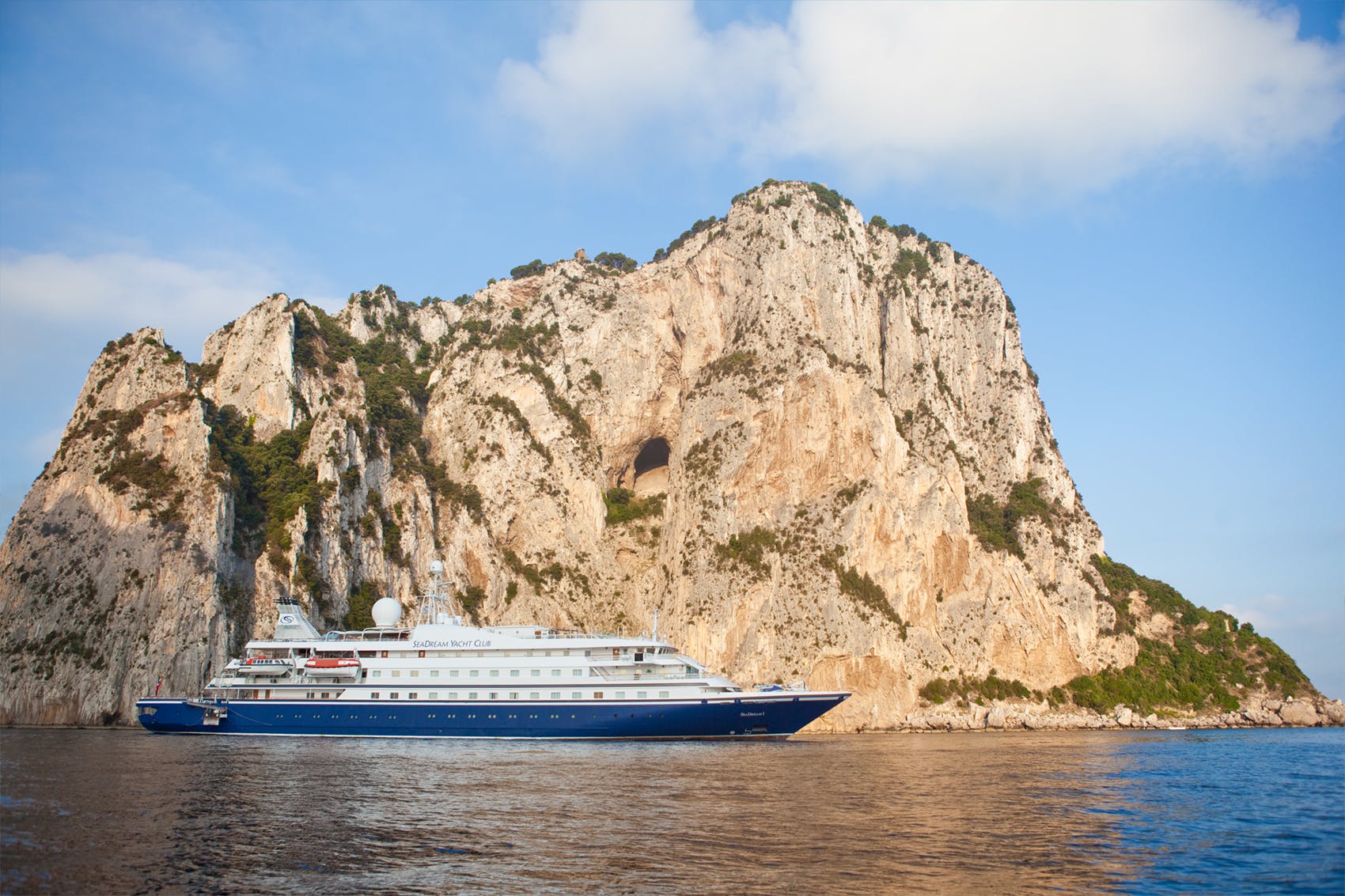 SeaDream Yacht Club's small ships carry only 112 guests max and 95 award-winning crew.
Don't want to haul your souvenirs around while you explore today's port city? Forgot your sunscreen? You can quickly reboard the ship, take care of business, and head back out to shore whenever you're ready. Fewer guests also means more intimate excursions, entertainment, and enrichment opportunities, allowing you to get the most out of your yacht cruise experience.
Personalized Service
Take your coffee with two sugars? Your barista knows that by day two. The attention to detail and over-the-top pampering offered on small ships is just part of the luxury experience. Not only will the crew call you by name, but you'll get to know your fellow passengers as well. Enjoy conversations with like-minded travelers and form lasting friendships in a matter of days.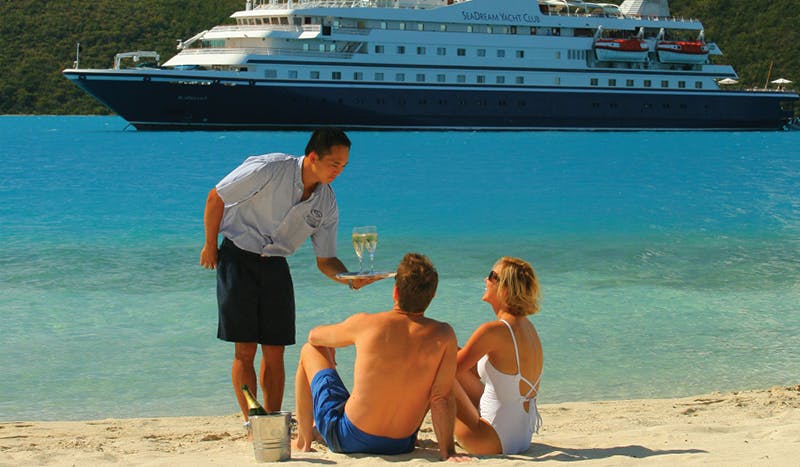 Enjoy award-winning service filled with personalized encounters, incomparable style and expert attention to detail.
Of course, if you'd rather keep to yourself and enjoy quiet nights, that's easy to accomplish on a small ship, too—you'll always be able to find a table for two for a romantic dinner or a secluded space for reconnecting or recharging under the stars.
Laid-Back Luxury
There is no stuffiness aboard or regimented schedules. No dress codes or nickel-and-diming aboard. The atmosphere when yacht cruising is casual, relaxed and effortless - where flip-flops are preferred over fancy dresses and fine suits.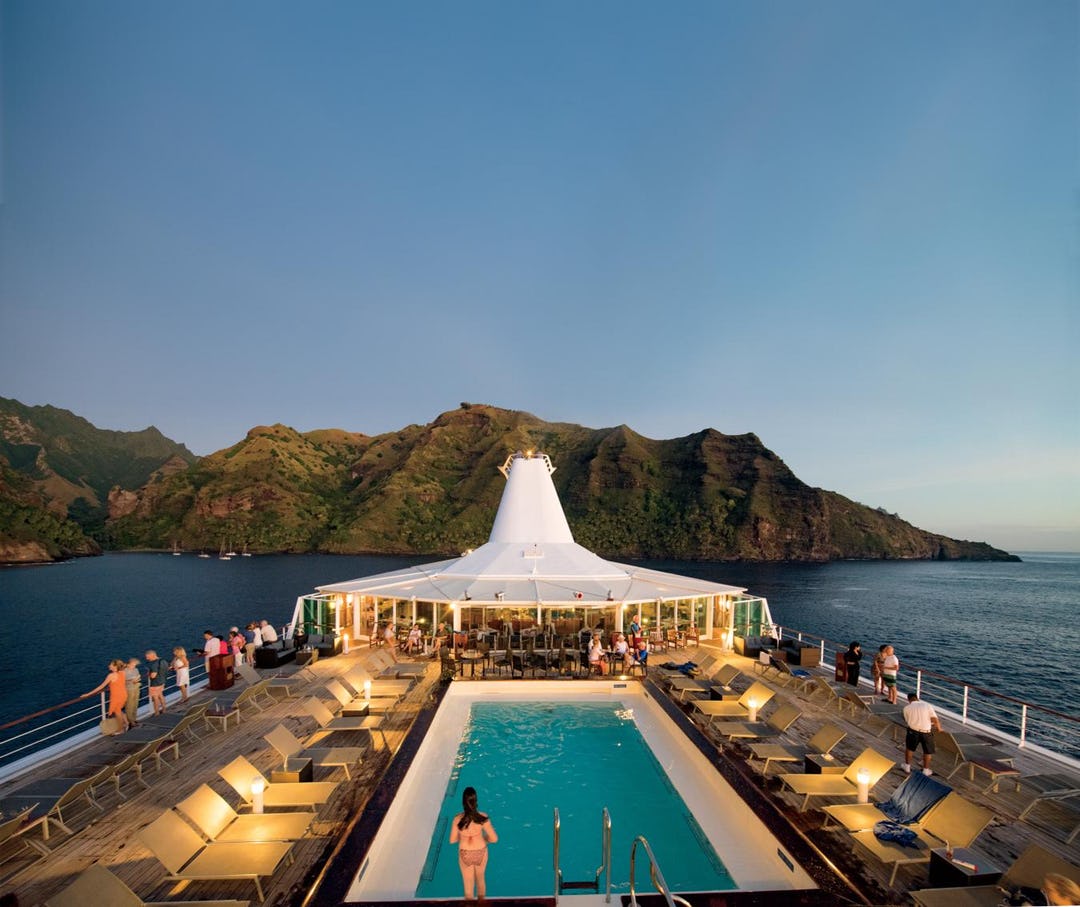 Paul Gauguin's pool deck allows for intimate enjoyment of the South Pacific sunshine.
Yachts are perfectly sized ships that make it possible to pamper guests, yet small enough to explore secluded coves and docks in the heart of charming villages, sparkling cities and remote islands. Add in well-appointed accommodations, award-winning service, culinary excellence, an array of included activities, and immersive shore excursions, and it's easy to see what yacht cruising is the pinnacle of small ship elegance.
All-Inclusive Value
On most yacht cruises, more is included than on larger lines so you can spend more time enjoying your cruise vacation and less time worrying about every little detail when it's all been taken care of. Many yacht cruise lines offer packages that include alcohol, gratuities, shore excursions, 24-hour room service, laundry service, Wi-Fi, or even airfare on select sailings and staterooms.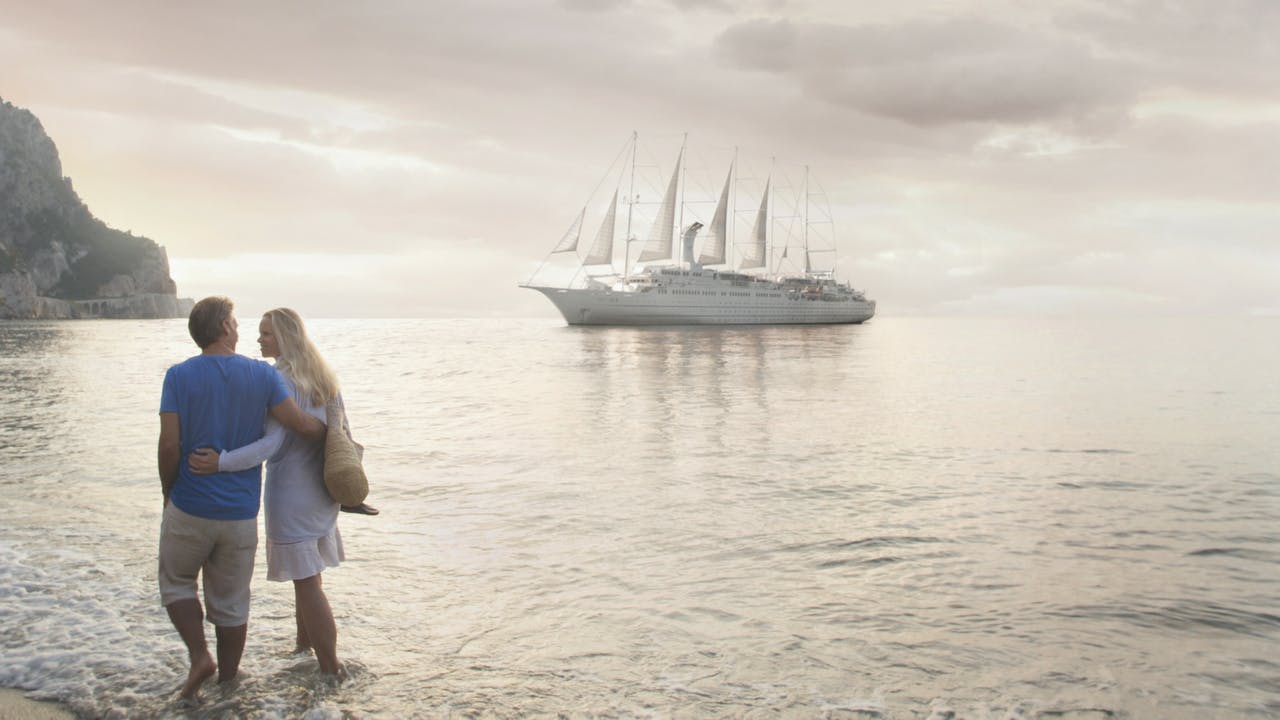 The beauty of sailing with Windstar is the elegant simplicity of the experience.
In addition to perks like these, you may be pleasantly surprised by other benefits like butler service, bicycle rentals, access to water sports equipment, enrichment and educational presentations by onboard experts, or even an open bridge policy so you can interact with the crew.
Insider Tip: Included in the price of a Paul Gauguin cruise through the South Pacific is a memorable day on their private islet Motu Mahana off the coast of Taha'a, featuring snorkeling, watersports, a barbecue, full bar service, and Polynesian hospitality.
Responsible, Sustainable Tourism
Yachts are able to bring smaller numbers of travelers and an economic boost to villages and towns that can't accommodate thousands of passengers from mega ships. With some cities beginning to impose restrictions on mega ships, you can travel without the guilt knowing that your ship of choice leaves a smaller environmental footprint and less waste.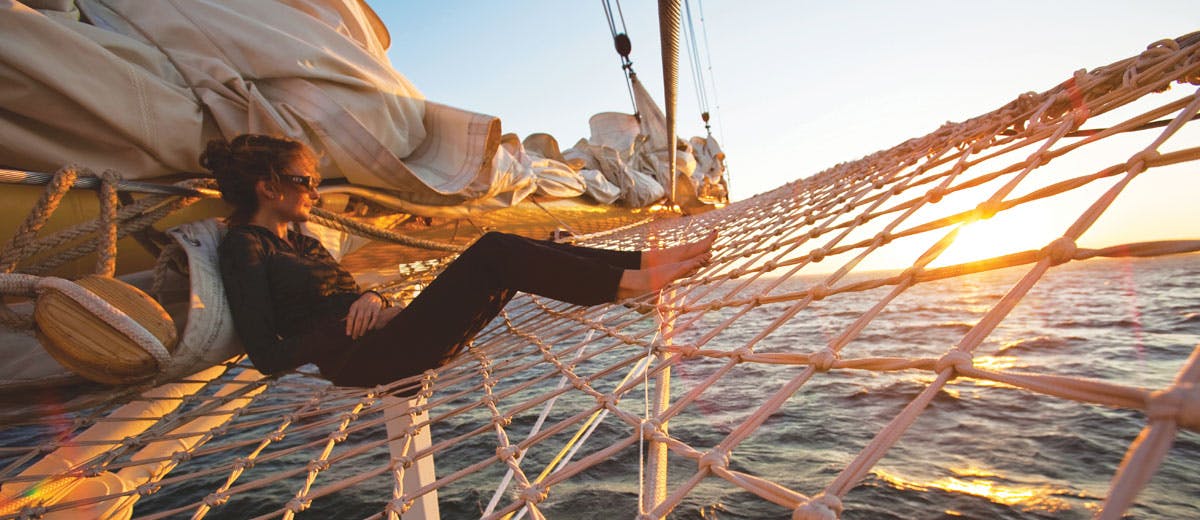 Star Clippers' is a relaxing and responsible alternative to traditional cruising.
Windstar and Star Clippers offer ships that are fully wind-powered which drastically reduces their carbon footprint and harkens back to the classic days of seafaring. Because they're smaller, many yacht cruise lines have also initiated sustainability efforts on board including water conservation efforts, alternative fuels, bans on plastics and other harmful chemicals, and offering locally sourced, seasonal and sustainable menus.
The Top Yacht Cruise Lines
Here are some of CruiseInsider's preferred yacht cruising partners. Let our experts help you find the perfect fit for your next yacht voyage.
Crystal
With bucket-list destinations and a bevy of elegant accommodations, amenities and activities onboard, Crystal's brand-new cruise alternative is designed for adventurous travelers seeking active and cultured experiences in exotic bucket-list destinations with complimentary excursions and luxurious surroundings on every voyage.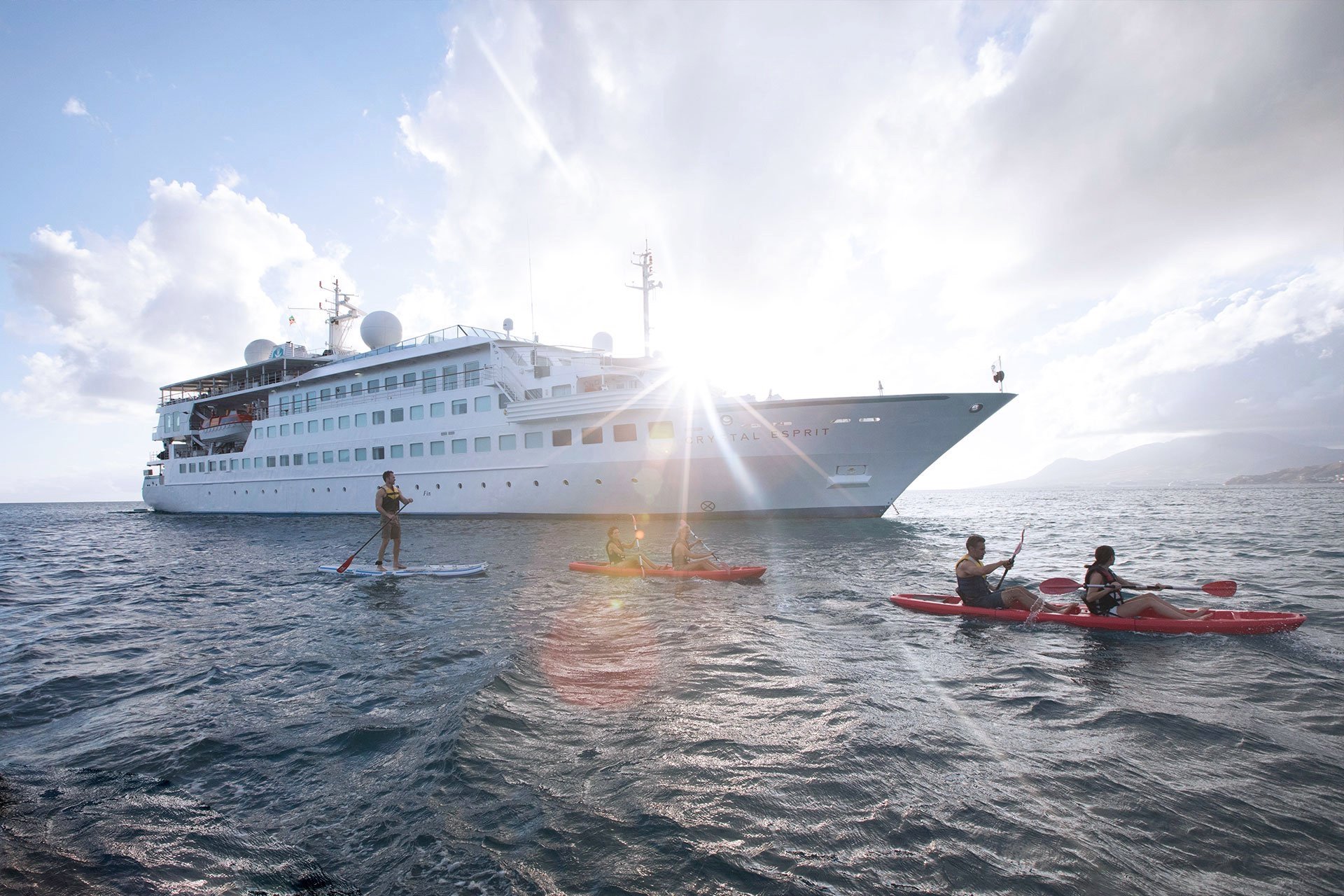 Life aboard the all-suite luxury Crystal Esprit is sublime and unstructured.
The Crystal Esprit serves 62 guests with a private club atmosphere, exploring gorgeous locations like the Caribbean, Mediterranean, Dubai, Athens, Venice, Egypt and more. And when it takes its maiden voyage in 2020, Crystal's expedition yacht Crystal Endeavor will offer its 200 guests unparalleled luxury: a two-story solarium, a submersible, and a helicopter pad. The Endeavor will sail around the world to places like Tasmania, Australia, Antarctica, Japan, Russia, Scandinavia, Brazil, and beyond.
Windstar
Whether by motor or by sail, Windstar's small-ships brings you closer to the legendary places and stunning smaller ports larger ships can't visit. Join fewer than 300 like-minded guests on an authentic, engaging destination experience with elevated cuisine and elegant service designed for you.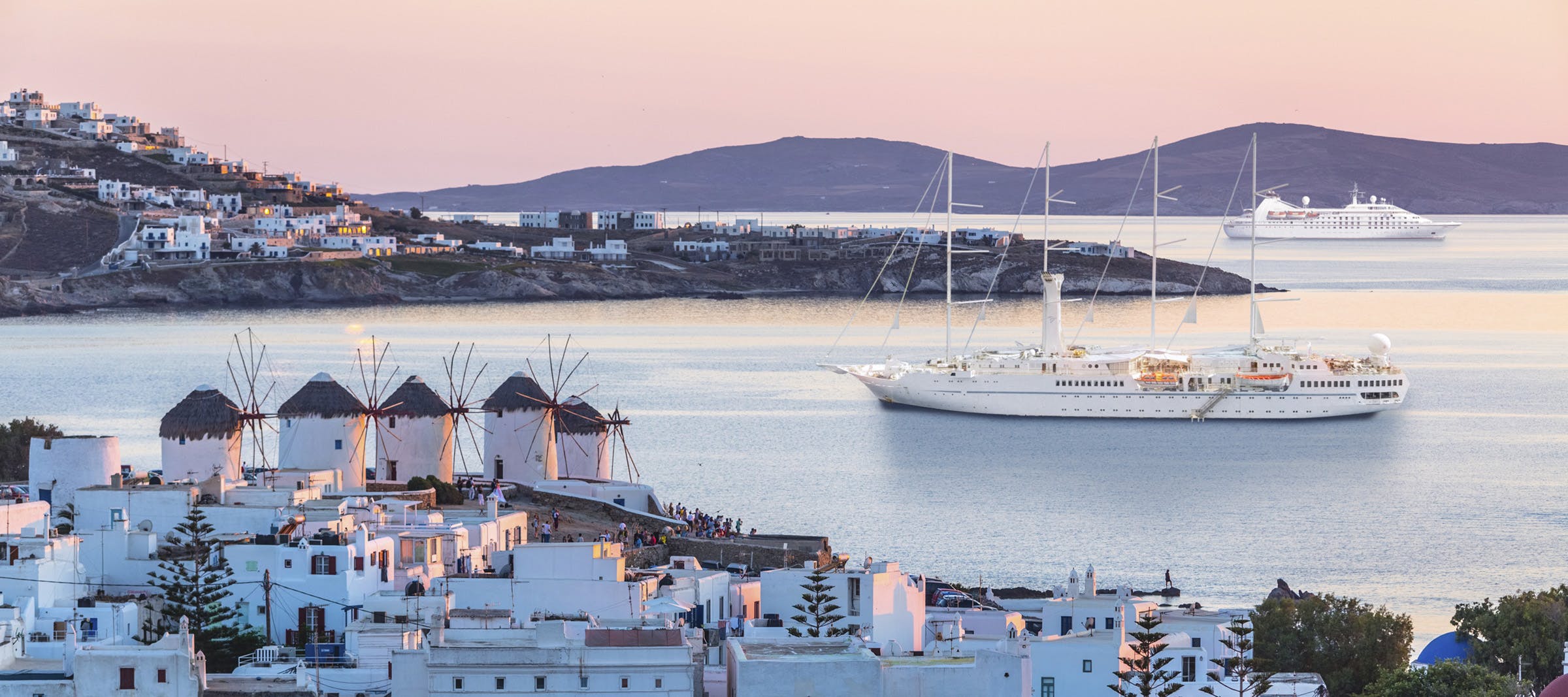 Windstar is luxury cruising in private yacht style.
Windstar's stunning fleet of six ships offer an unparalleled way to experience other lands and off-the-beaten-path locales. You'll see the world from a new perspective as you immerse yourself in local culture to create unique, once-in-a-lifetime adventures in Alaska, Asia, New England, the Caribbean, Europe, Mexico, Costa Rica, and the South Pacific.
SeaDream Yacht Club
Guests on the SeaDream I and the SeaDream II enjoy the exceptional service of a nearly 1:1 guest to crew ratio. SeaDream brings a maximum of 112 passengers to the Mediterranean, the Caribbean, Cuba, and across the Atlantic Ocean.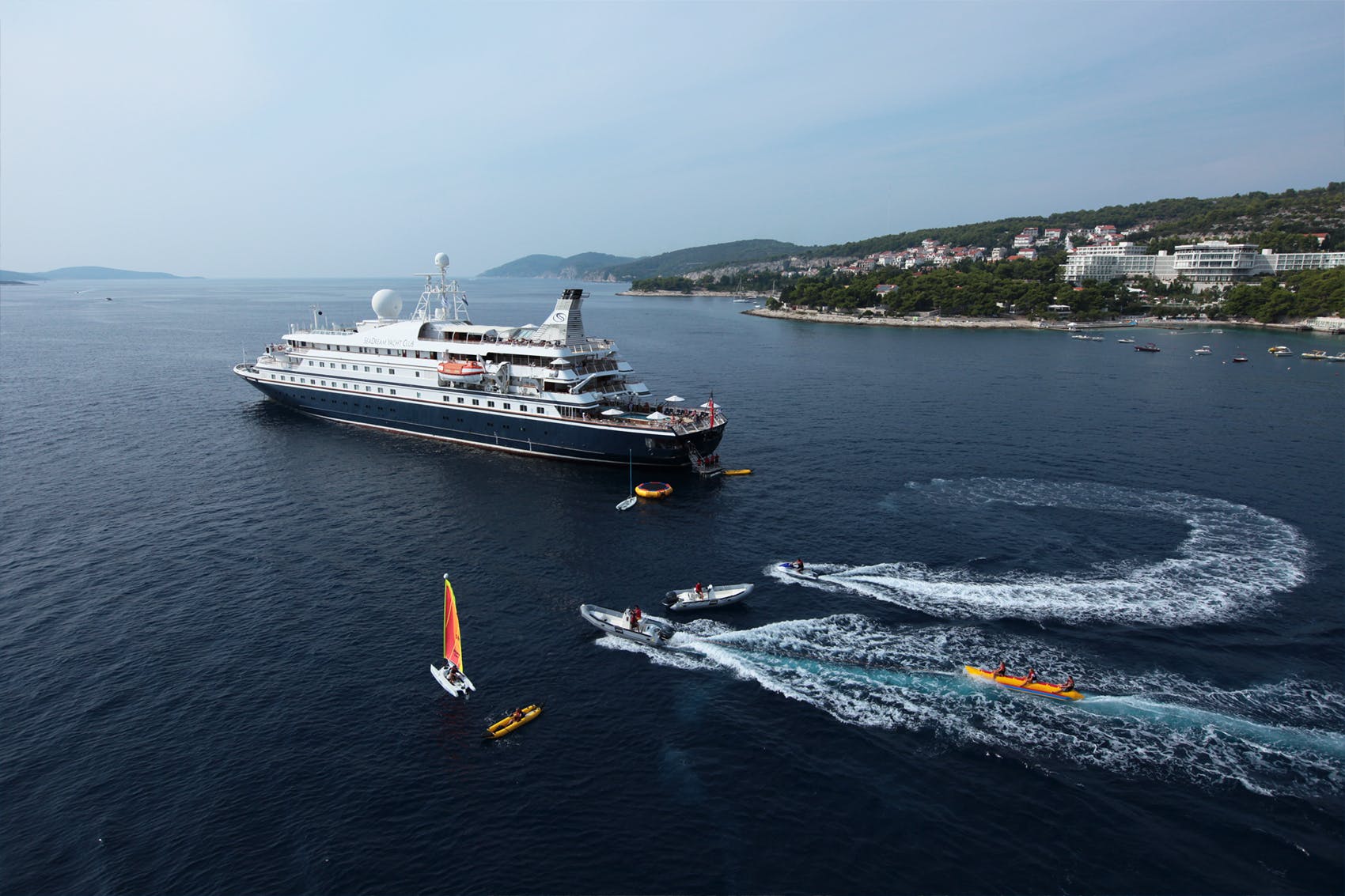 Experience the laid-back luxury and award-winning service of yacht cruising done right.
Curl up on the pool deck to watch a movie under the stars, ride the waves on jet skis from the marina at the aft of the ship, practice your swing with the golf simulator, or catch up on reading or napping on SeaDream's luxurious signature Balinese Dream Beds. The expression "yachting" is not only a statement about size; it's a lifestyle aboard these intimate ships.
Star Clippers
A tribute to the classic sailing vessels from the 19th century, you'll be transported you back in time to the "Golden Age of Sailing" as you explore unspoiled islands, exotic landscapes and timeless ports with all the modern comfort of a mega-yacht. The vibe on a Star Clippers ship is upscale yet unstructured, giving you free reign to enjoy your time the way you want when you want.
Insider Tip: Star Clippers is not a cruise in the classic sense. Do what you want with your days and nights. Dine when and with whomever you wish. The easy-going informality means there are no rigid schedules or rules to follow - just relaxation.


The three iconic ships in the Star Clippers fleet accommodate 170 to 227 guests and feature traditional nautical furnishings and majestic sails that invoke the spirit of a bygone era. Destinations include the Panama Canal, the Caribbean, the Mediterranean, and Southeast Asia.
Paul Gauguin
Bringing the spirit of the South Pacific to life, Paul Gauguin's small, luxurious ship has a permanent home in Polynesian year round. Designed to be sleek and nimble and provide unmatched, up-close views of some of the most beautiful destinations on Earth including Tahiti, French Polynesia, Fiji, the South Pacific, the Caribbean, the Mediterranean and more, you'll explore paradise with the cruise line that perfected it.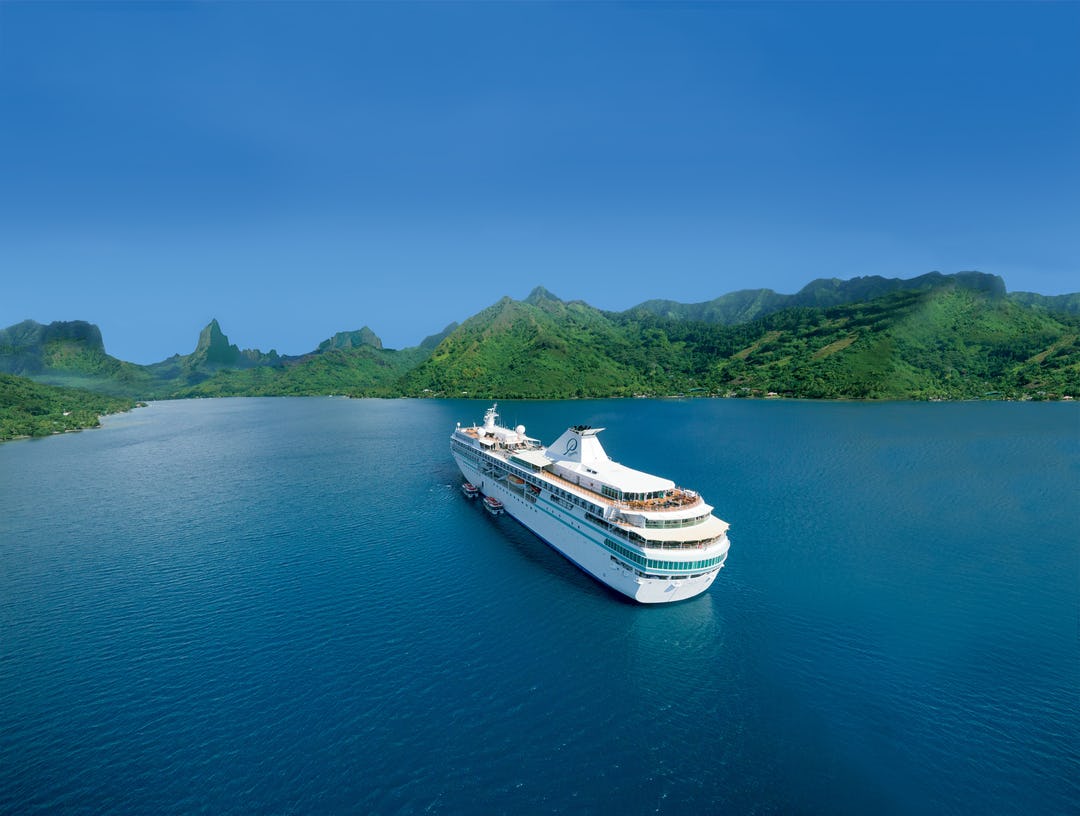 With one ship dedicated to Polynesia all year round, nobody knows the South Pacific better.
The Ritz-Carlton Yacht Collection
A newcomer to the yacht scene, The Ritz-Carlton Yacht Collection will begin offering voyages on 298-passenger ships starting in 2020. With 149 expertly appointed ocean-view suites, each yacht in the collection has been thoughtfully designed to fuse the spacious, residential feel of The Ritz-Carlton® properties with the innovative design quality of the world's most stylish yacht interiors.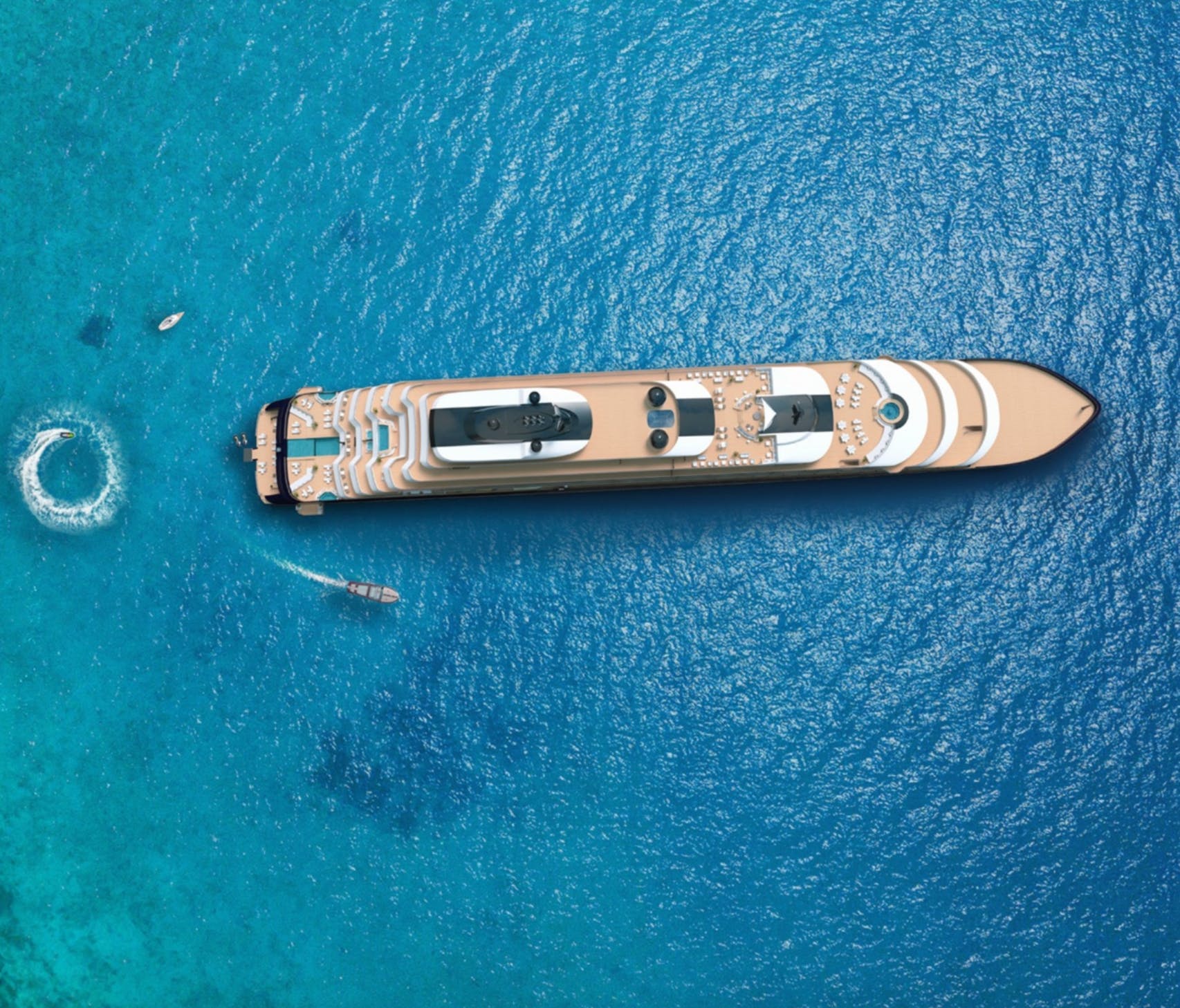 From the Mediterranean to the Caribbean and every hidden port in-between, each of the 39 bespoke journeys will transport you—physically, emotionally, intellectually— to the farthest reaches of the planet while immersing you in the very best that each unique destination has to offer.
Insider Tip: Children's programs are available through Ritz-Kids. A Personal Concierge is appointed to every suite to ensure your voyage turns your dreams to reality.

Whatever ship you choose, yacht cruising is redefining luxury travel. Life on board is laid back and casual, with a sense of freedom and flexibility. Spaces are designed to embrace the surroundings and sites you'll explore. The food is stellar and sourced directly from the incredible destinations you visit. The service is 5-star and the attention to detail is unsurpassed. This is not cruising as you know it, it's yachting.

If you love cruising but are looking for something different, now is the time to experience the yacht lifestyle.
Let our team of experienced, well-traveled advisors guide you through the process of selecting and booking your yacht vacation. Search for your perfect yacht cruise or give us a call today at 1 (877) 734-6858 to discuss your options.