Zodiacs are an expedition craft found on most adventure cruise ships and an essential tool for landing almost anywhere on the planet.

Rugged but comfortable, sleek and safe, inflatable and incredibly buoyant, Zodiac boats are easy to navigate and extremely stable in a wide range of different conditions, including the harsh elements of the waters around Antarctica and the Arctic.
Invented in the 1950s by French Navy officer and biologist Alain Bombard and used by everyone from scientists to SEAL teams - and now a fixture in the fleets of almost every expedition cruise line - Zodiacs are widely considered one of the top-performing boats for decades now, especially after being spotlighted by famous undersea explorer, Jacques Cousteau, during his documentary efforts in the 1960s.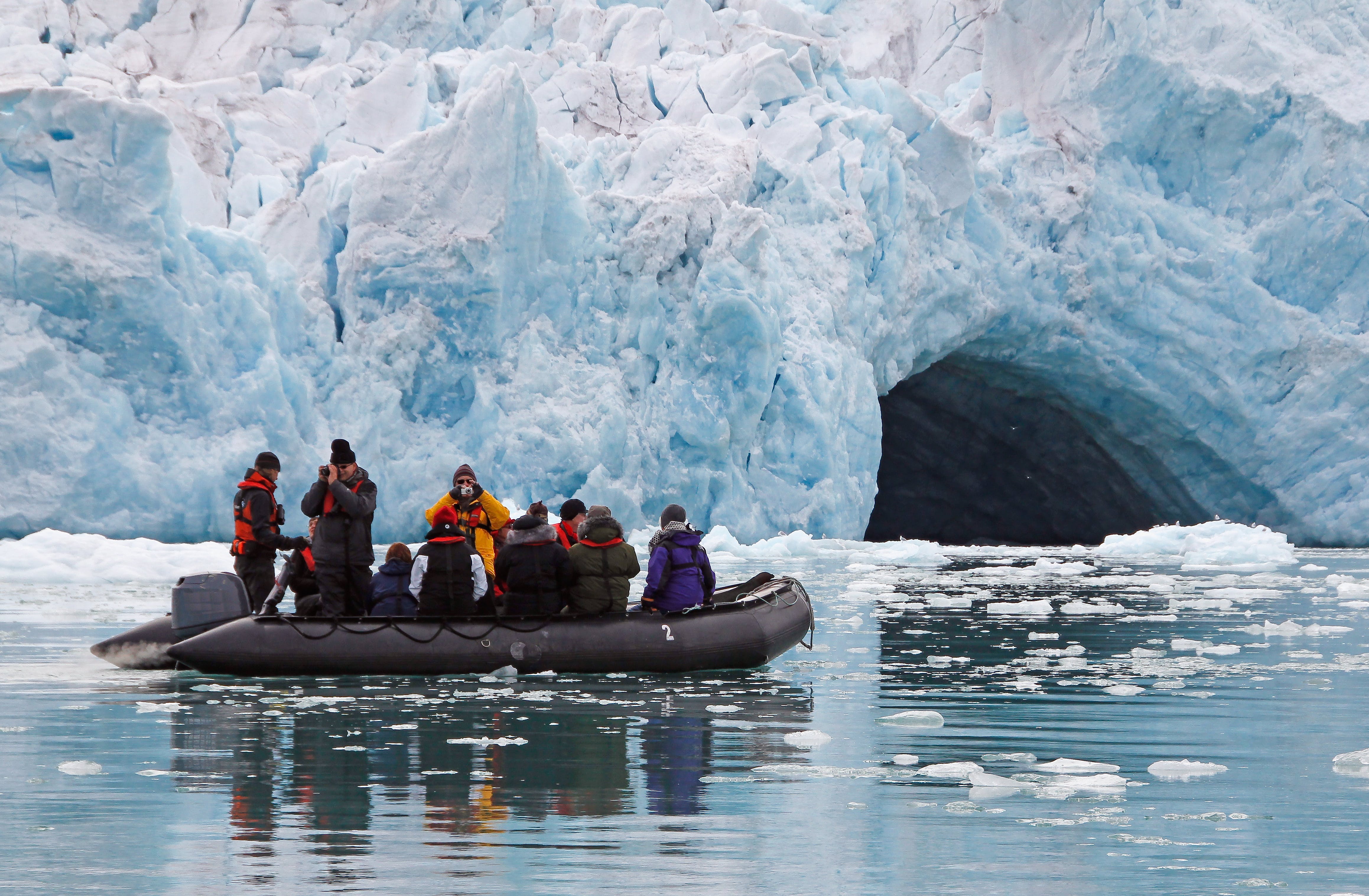 Zodiacs can access small, out-of-the-way locales unlike any other vessel.
These specially crafted boats carry small groups of passengers, typically no more than a dozen at a time, to and from shore in areas inaccessible by larger boats such as the inner passages of Alaska or the remote polar regions of the Arctic and Antarctica.
Insider Tip: With only 100 people allowed to step foot on Antarctica at any time, Zodiacs are the only way to access this remote part of the world.
The sleek design, durable construction and lower center of gravity of Zodiacs make this versatile vessel essential for expedition cruising, allowing passengers to explore the world's most remote corners which would be otherwise impossible to experience with typical cruise ships.
Safety, Etiquette and Other Considerations
Zodiacs are internationally renowned for their superior design and safety. Although they sit closer to the water and are faster than many other styles of watercraft, Zodiac passengers are typically less prone to seasickness. Traveling closer to the surface of the water also means Zodiac boats are set up for a great vantage point of ice formations and marine wildlife.
Insider Tip: One of the few hard-and-fast rules when it comes to riding in a Zodiac: never stand up without asking the driver or captain if it's okay!


While the gear onboard Zodiacs can vary, they're typically equipped with life jackets and other personal flotation devices, GPS navigation systems, and radios. The vessels themselves are relatively easy to board and disembark, although most expedition cruise lines recommend that passengers are sufficiently able-bodied to get in, get out, and potentially navigate uneven or slippery ground. Crew members will also provide you with a steady arm to guide you.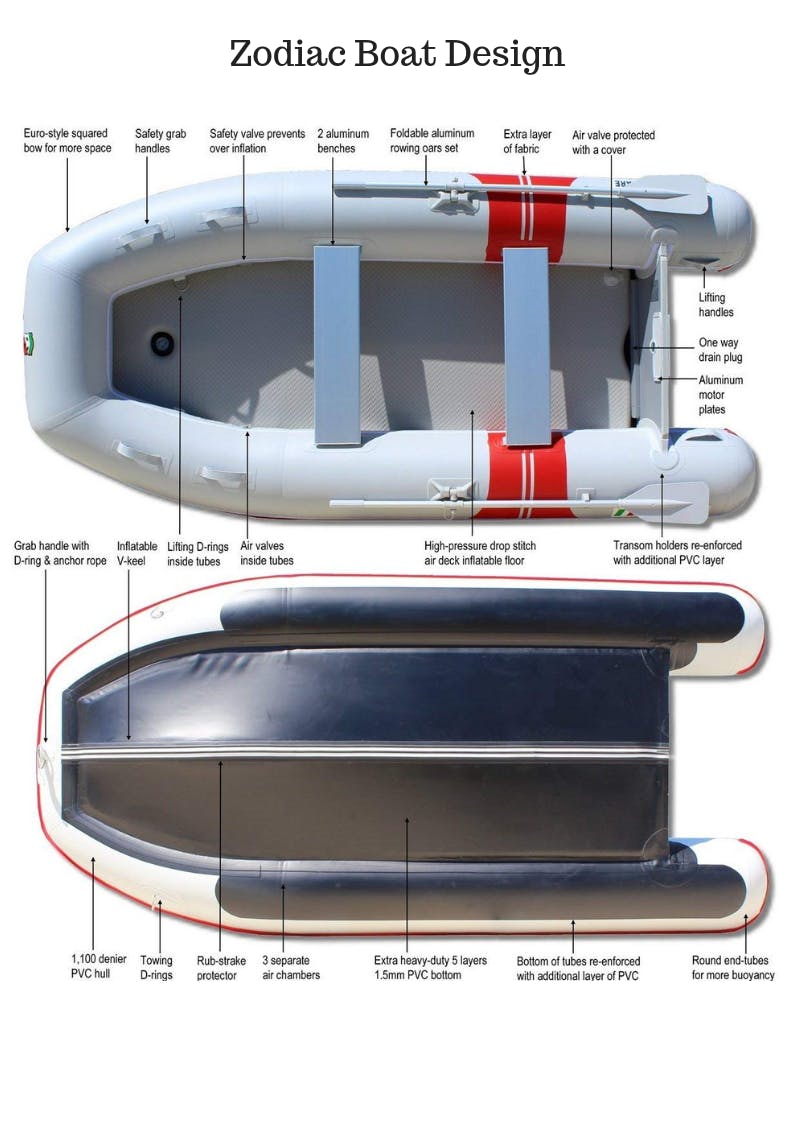 Durably designed for safety, versatility and nimble navigation, Zodiacs are the perfect expedition cruising craft.
What to Bring
Depending on the particular expedition cruise line, some items will be provided to you to keep you warm during your Zodiac excursion. No matter which expedition you take or Zodiac excursion you opt for, there will be landing rules consistent with common sense and protecting the environment, such as not leaving behind anything but your footprints and walking only on marked paths.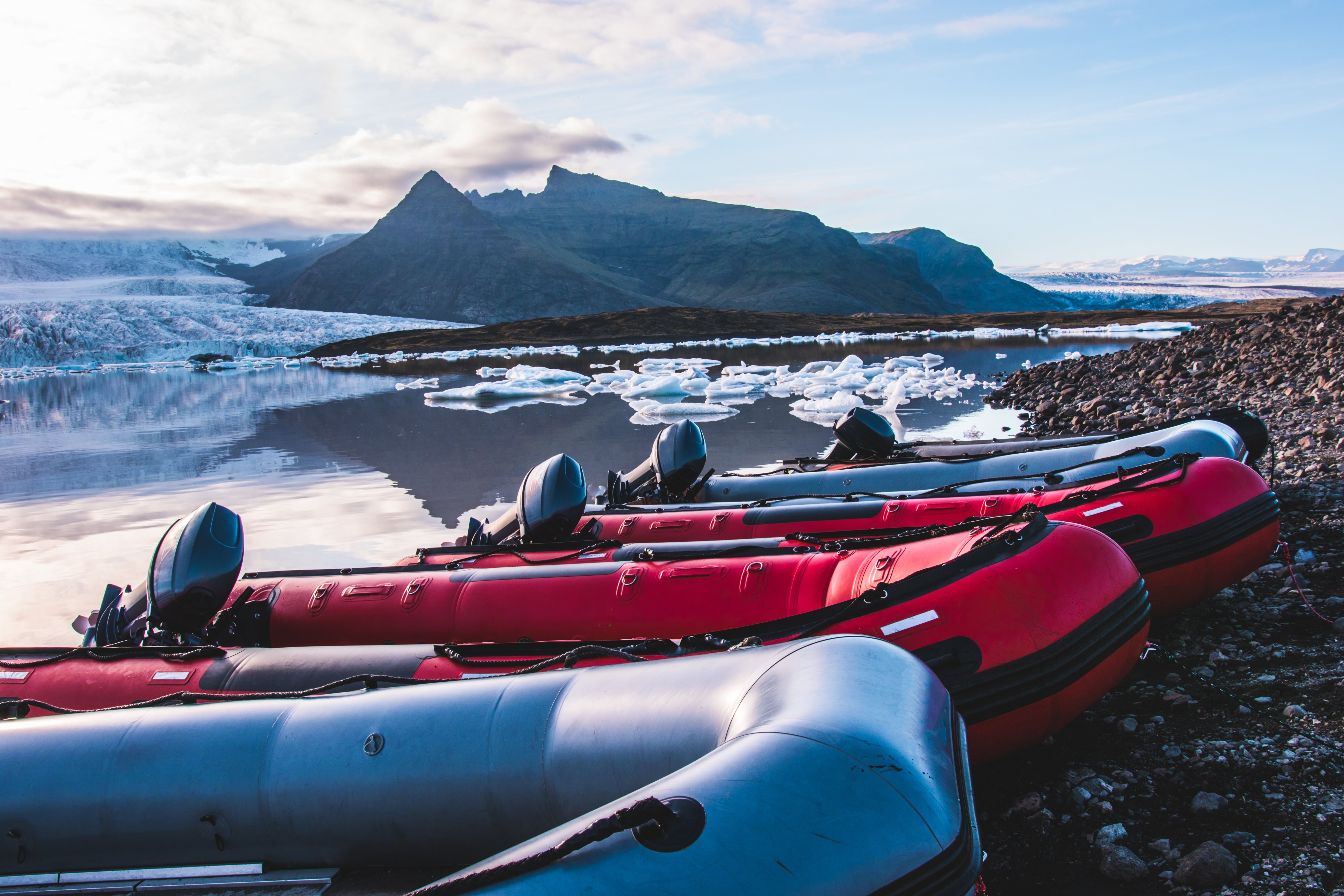 Zodiacs are the fastest and most fun way to go ashore on any expedition adventure.
CruiseInsider experts can help you determine what you'll need to bring specifically depending on the season, ship or specific itinerary, however, consider packing the following items for your sea-to-land Zodiac adventure:
A waterproof jacket (often provided by the cruise line as a memento)
Knee-high, insulated, waterproof boots
A fleece or wool sweater to layer underneath your jacket
Waterproof gloves (fingerless liners for snapping photos is recommended)
A warm hat that covers your ears
Scarf or ski mask
Thermal socks (at least two pairs in case one gets wet) plus thin socks for layering
A full set of thermal long underwear (polypropylene is best)
Sturdy hiking boots or shoes with non-skid soles
Warm, waterproof pants that will fit over other layers
Fleece pants
Dry or waterproof bags for camera equipment
Sunglasses (polarized lenses are perfect for reducing glare)
Water bottle
Camera or camera-phone (waterproof recommended)

Insider Tip: Depending on your expedition cruise line and destination, some Zodiac boat excursions will come equipped with essential gear and clothing items. Be sure to review the details of your itinerary in advance to determine exactly what you'll need to bring.
Cruise Lines with Complimentary Zodiac Tours
As you search through the various expedition cruise lines, if you're hoping to head out in a Zodiac cruise in Antarctica or the Arctic Circle to get a closer look at the breathtaking icescapes and beautiful wildlife, there are several options that include these excursions in almost every itinerary:
Linblad Expeditions
Thanks to an exclusive partnership with National Geographic, the heart and soul of any Lindblad Expeditions cruise is the fleet of Zodiacs carried on each vessel. Essential to get to those hard-to-reach spots for encounters with wildlife and icebergs, the Zodiac boats carry passengers, plus expert teams of undersea specialists, geologists and biologists offer fascinating commentary.
Silversea
Silversea's purpose-built luxury Silver Explorer expedition cruise ship has been designed specifically for navigating waters in some of the world's most remote destinations, including a fleet of 12 Zodiac boats allowing Silversea Cruises guests to visit even the most off-the-beaten path locations alongside experts who provide insight and understanding on each adventure.
Quark Expeditions
All of Quark's small expedition ships and authentic icebreakers are equipped with Zodiacs for safe, comfortable transfers from ship to shore, allowing you to reach some of the world's most isolated, remote places. Their flat bottom design permits the craft to land directly onto the cobble and ice-strewn beaches that you will encounter on your Quark polar expedition.
Hurtigruten
While your Zodiac boat may become your trusted ally as it takes you on exciting excursions each day, the method of deployment from ship to landing craft is just as important. Other expedition operators make the best of the complications of top deck Zodiac deployment, but there is just no equal to onboarding from a mid-level deck like on a Hurtigruten adventure, leaving top decks free to be fully utilized as the best observation points on the ships.
Zegrahm Expeditions
When you travel with Zegrahm, you are treated to an all-inclusive adventure. Each day you can choose from a host of complimentary activity options. From birding excursions, Zodiac cruises, and nature walks to snorkeling, wine tastings, and cultural tours, you can explore a destination in whichever way suits your individual tastes.

If you're ready to book your very own expedition cruise and Zodiac excursions, get in touch with a CruiseInsider expert today or call us directly at 1 (877) 734-6858.