The Caribbean is considered one of the best cruise destinations in the world, but with dozens of options and hundreds of ports to choose from, planning the perfect Caribbean cruise is no vacation—that's where we come in.
There are many incredible ports and miles of iconic beaches throughout the Caribbean which can make your destination decision a tough one. We're here to help you select the ideal ports on your next island-hopping cruise, but if you need a place to start, here are five of our favorite ports and must-see destinations in the Caribbean as selected by our CruiseInsider experts.
1. Philipsburg, St. Maarten
St. Maarten is one of the most popular destinations in the Eastern Caribbean. This exotic island was colonized by both the Dutch (St. Maarten) and the French (St. Martin). Traveling from Philipsburg, the Dutch capital of St. Maarten to the French capital Marigot is akin to a journey across Europe, but with better weather, sandy beaches and without the expensive airfare.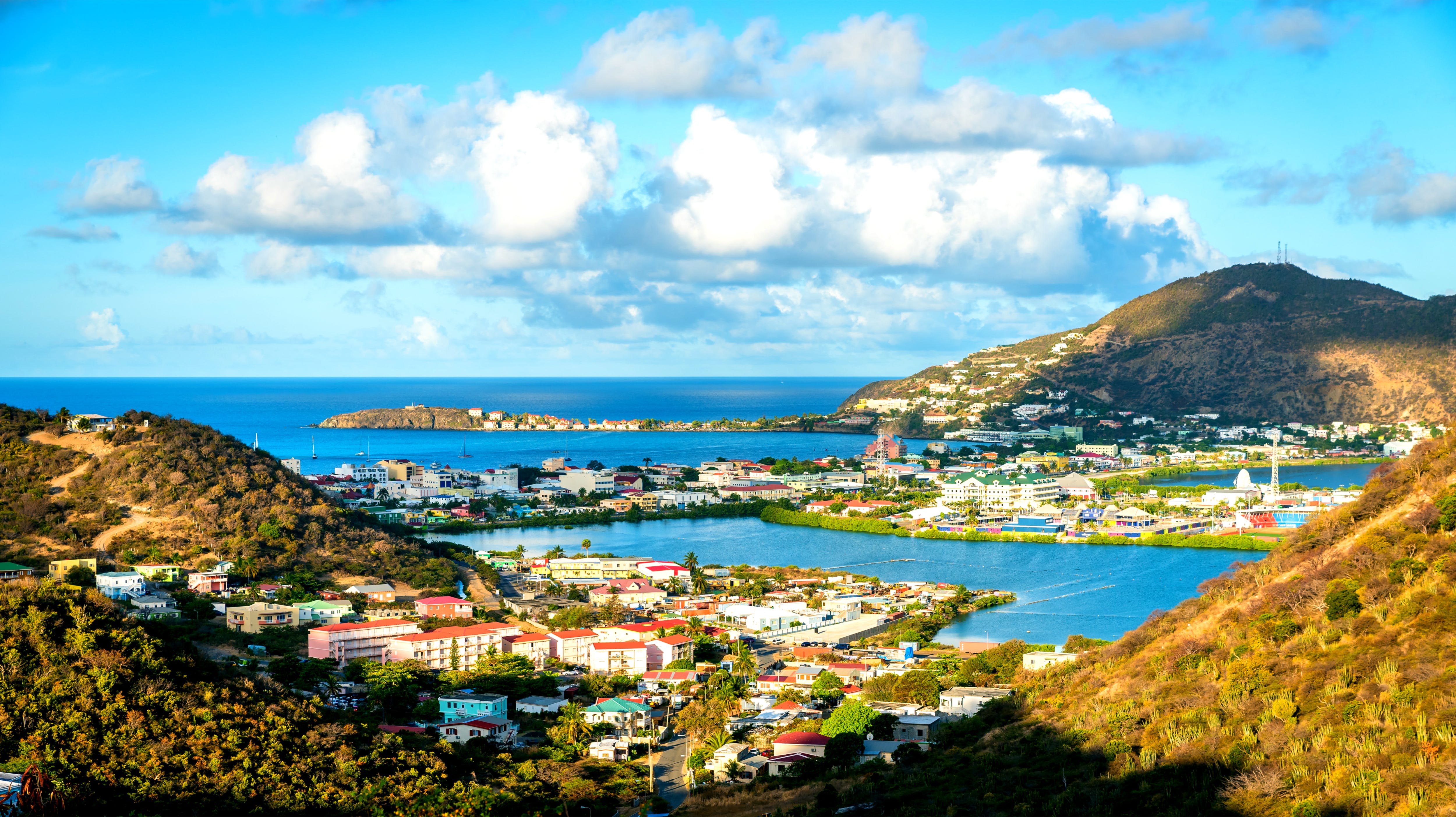 From its architecture to its aesthetics, St. Maarten is a unique blend of both Caribbean and European influence.
While visiting the Philipsburg cruise port, don't miss out on the amazing shopping options, sailing excursions, and immaculate beaches. Whether you are looking for a great deal on jewelry, liquor, souvenirs or electronics, Front Street in Philipsburg truly has it all.
Insider Tip: For sailing enthusiasts and water-lovers alike, the famous St. Maarten sailing excursion has been consistently rated one of the top experiences in the Caribbean.
2. Ocho Ríos, Jamaica
Made famous by James Bond, Ocho Ríos was a prominent Caribbean destination in the movie Dr. No. And since then, Ocho Ríos has become famous worldwide for its natural beauty, authentic restaurants and laid-back tropical vibe. You can relax on the beach, swim or climb the rocks and streams of the famous Dunn's River Falls or hike off the beaten path to the White River for an unforgettable experience in nature.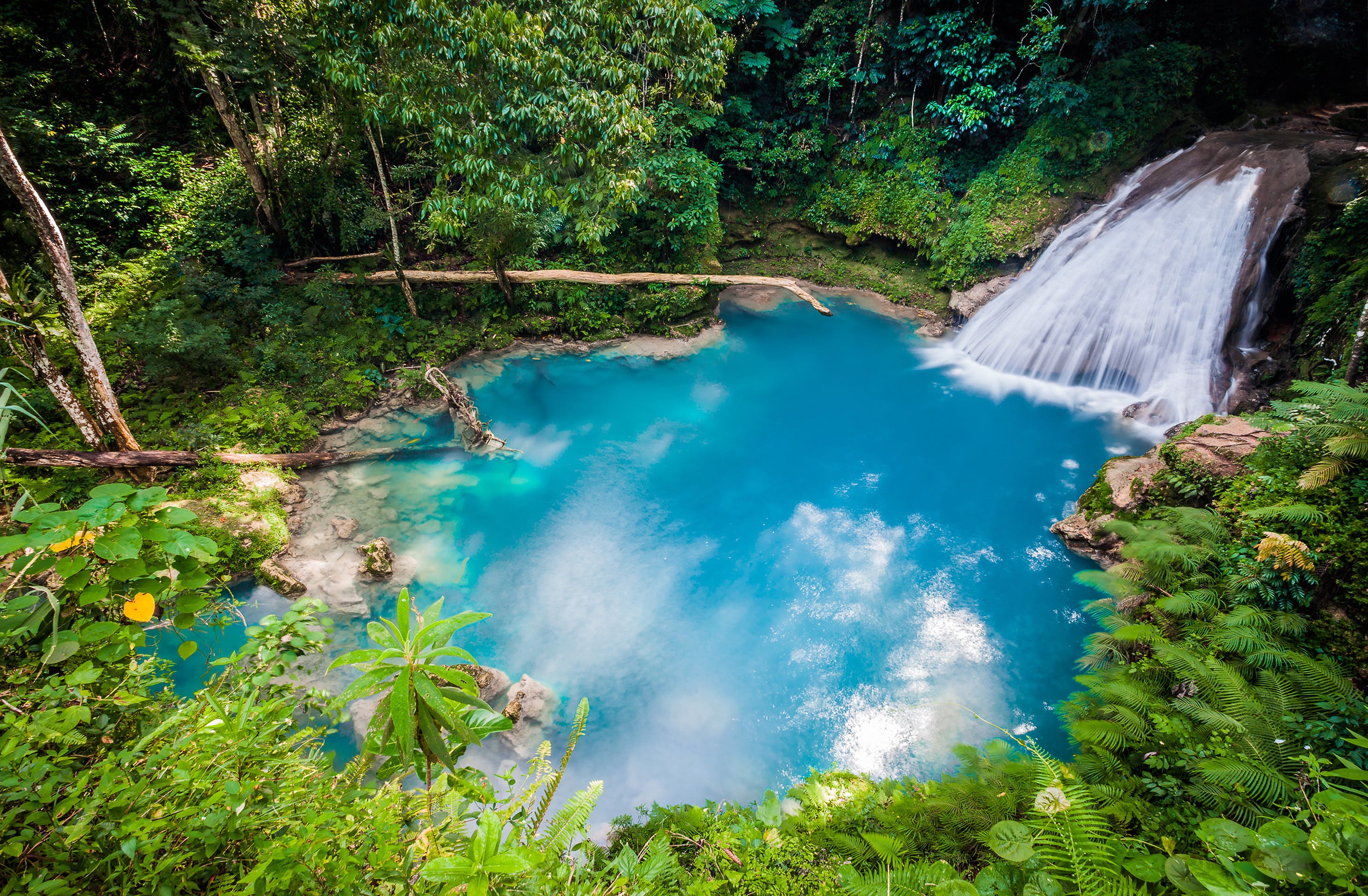 The Blue Hole Waterfall in Ocho Ríos is stunning and still considered a hidden gem to most travelers.
When it comes to relaxation or rugged adventure, it doesn't get much better than Ocho Ríos. Whether you spend your days enjoying "island time" by unwinding at the beach or unleashing your wild side with a thrilling shore excursion, you can do it all at your own pace (and with a cocktail in hand) before returning to your cruise ship that evening.
Insider Tip: Eating your way through this island paradise is a must! Ocho Ríos is famous for its many delicious dishes and iconic Caribbean cuisine like Jamaican jerk chicken, fried green plantains, locally caught seafood, Cassava cakes, tasty curry dishes and some of the freshest fruit in the world.
3. Cozumel, Mexico
Nestled off the coast of Mexico's Yucatan peninsula, Cozumel is a laid-back beach town famous for gorgeous sea life, incredible people, amazing food and ancient Mayan ruins. Largely undeveloped, Cozumel contains long stretches unexplored jungle and untouched shoreline making it one of the most authentic cruise ports in the Caribbean.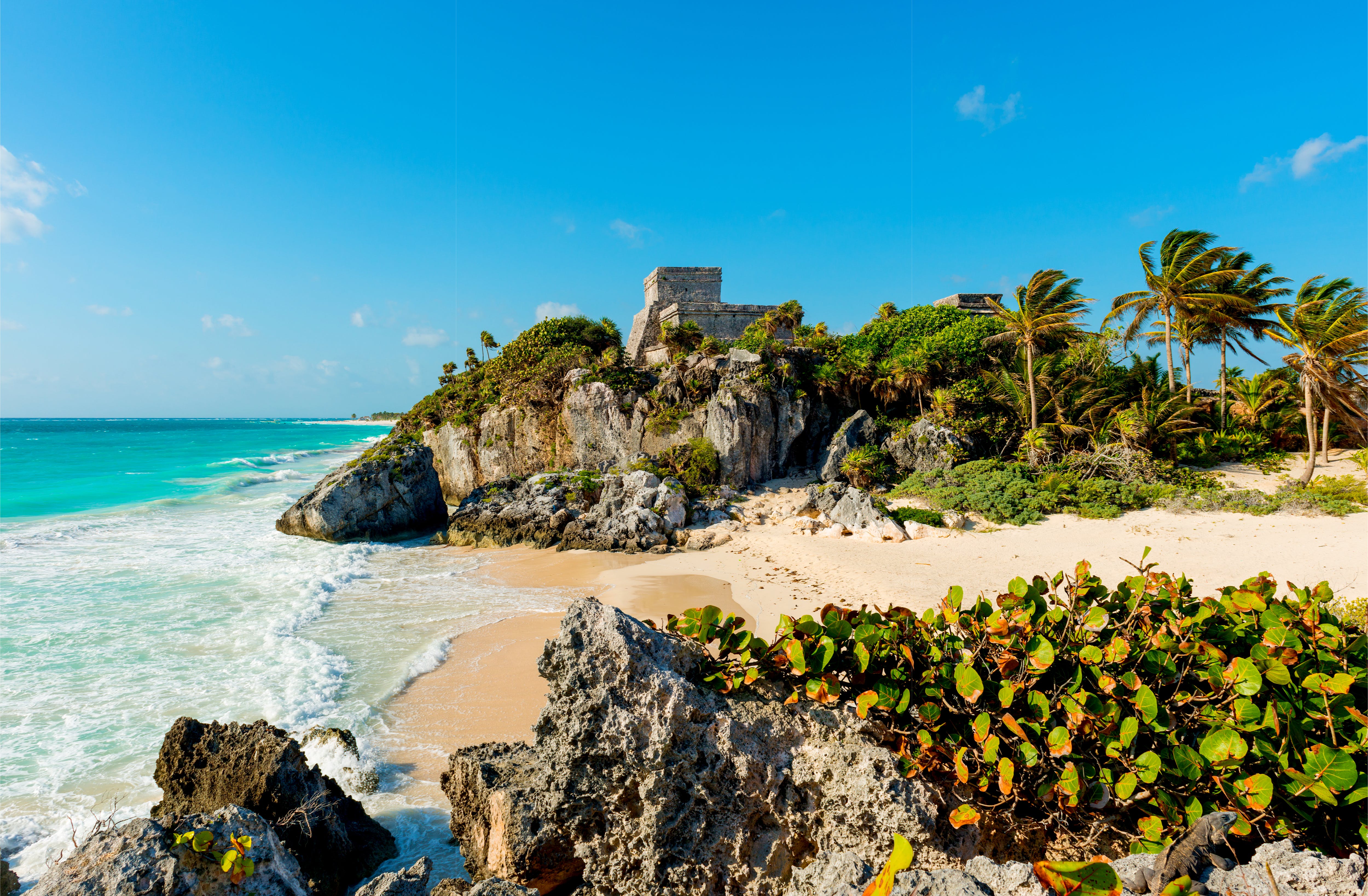 The turquoise waters and white sand beach of the Caribbean Sea is the perfect backdrop for exploring Mexico's Mayan ruins.
The ruins of San Gervasio offers visitors the chance to experience the astounding history of the Mayan people in a compact area, unlike mainland ruins. You'll learn all about this historical site without running out of time for a traditional Mexican meal or a trip to the beach before heading back to your ship.
Insider Tip: Palancar Reef is part of the Arrecifes de Cozumel National Park. Our experts can arrange a private tour of the reef which includes a ride in a glass-bottom boat, a guided snorkeling trip and VIP extras you can't get elsewhere.
4. Roatán, Honduras
Roatán, Honduras is a gorgeous island in the Western Caribbean and is still one of the region's most idyllic spots. Known worldwide for its incredible snorkeling and scuba, pristine beaches and delicious food, it's no wonder that Roatán is now one of the most popular Caribbean cruise port destinations.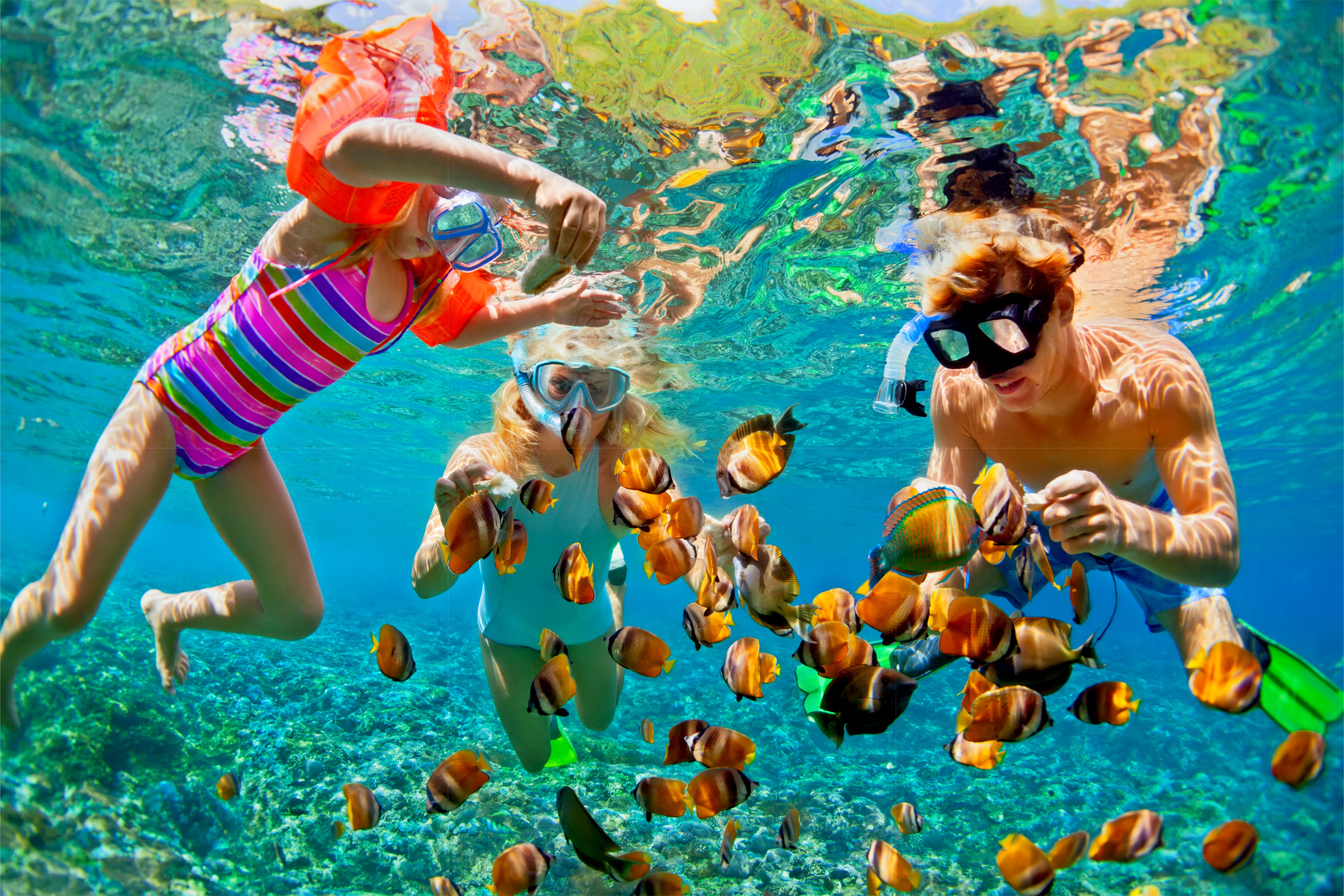 Snorkeling on Roatán is very safe, accessible and can easily enjoyed by any age or skill level.
West Bay Beach is often busy, but for good reason. It is one of the top-rated beaches in the world and lives up to its stellar reputation. From snorkeling to jet skiing to enjoying delicious (and surprisingly affordable) Honduran cuisine, there is no shortage of fun activities, local food and incredible views on this flawless beach spot.
Insider Tip: Roatán boasts the second largest barrier reef in the entire world - the Mesoamerican Reef. The entire island of Roatán is surrounded by this incredible ecosystem, and a quick swim from almost any beach on the islands will give you a front row view to some of the most incredible marine life on the planet.
5. Oranjestad, Aruba
Last but in no way least, there's the idyllic port of Oranjestad, Aruba - a tiny 20 mile Caribbean island ripe for a day of exploration and relaxation. Also known as "Orange Town", Oranjestad is the capital and largest city of Aruba and is a dizzying blend of cultures and colors and a melting pot of delicious cultural foods and Caribbean flavors. Whether you enjoy traditional Dutch, Creole, or Cuban cuisine, Oranjestad is sure to have exactly what you're craving.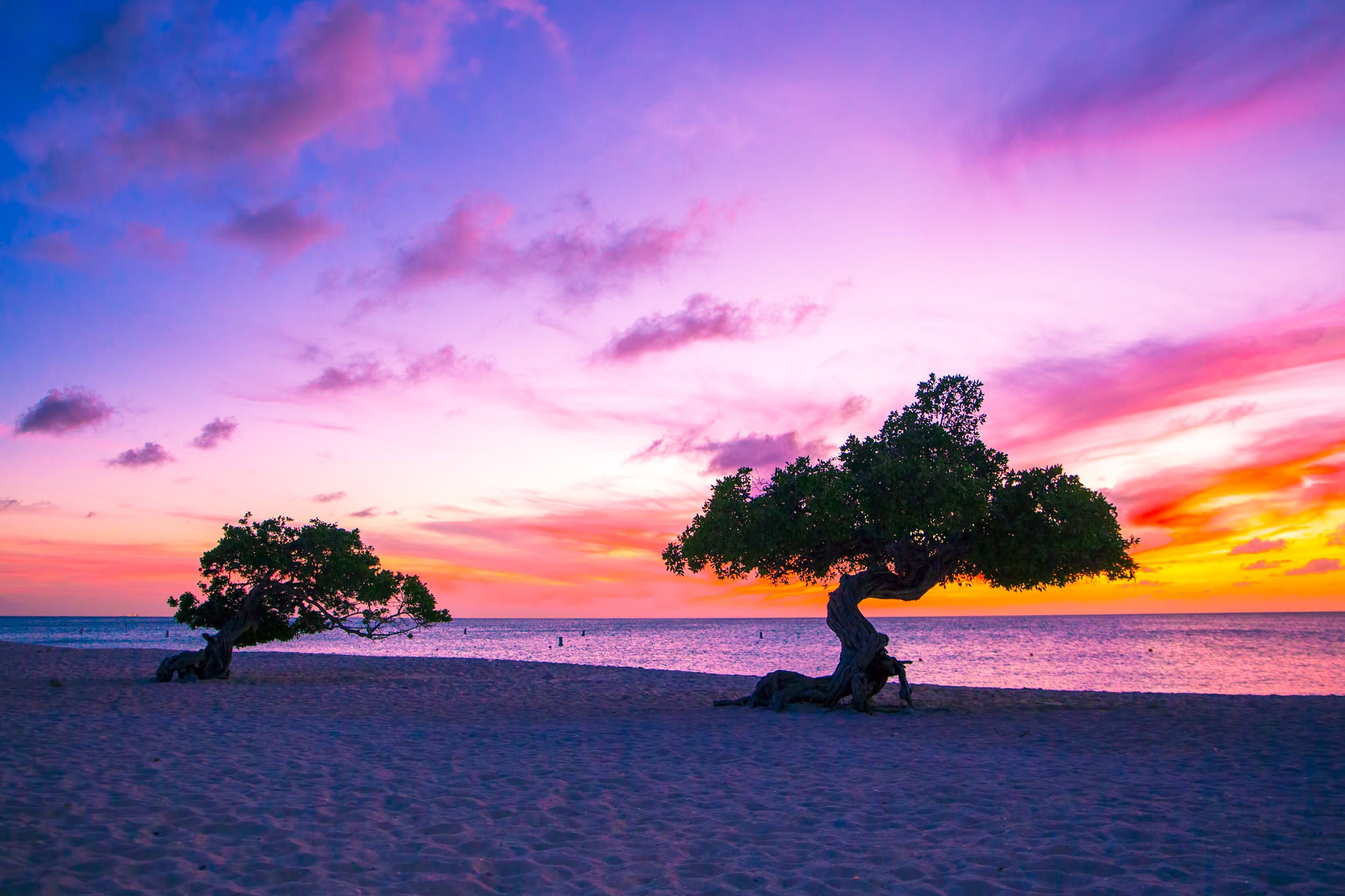 The iconic Divi Divi trees grow on the beach in Oranjestad, Aruba.
This gorgeous Caribbean cruise port also has no shortage of activities and shore excursions. Kayak or snorkel the bright blue waters along the coast or take a helicopter tour and experience the beauty of the entire island. And before returning to your ship, shop along the waterfront down the famous Sasakiweg Street, dotted with fine boutiques and souvenir shops filled with a variety of authentic island goods.
Not sure which of these exotic Caribbean ports is the best fit for you? Want to learn about dozens of other island destinations that can be accessed by a cruise ship? Ready to start planning your perfect Caribbean cruise?
Our CruiseInsider experts are here to help you plan the perfect Caribbean cruise! Give us a call at 1 (877) 734-6858 to save more, get more and experience more on your next island adventure.