If you're the kind of traveler who doesn't relish cruising on a massive ship filled with thousands of others, then a small ship cruise or expedition through the wilds of Alaska may be ideal for you.
Sailing on a smaller vessel means gaining access to places large liners can't, from small ports in off-the-beaten path places to fjord arms and hidden coves. It also means the crew can get to know you personally, providing a more intimate cruise experience complete with insider tips that help you learn more about your breathtaking surroundings.
Which Cruise Lines Offer the Best Alaska Small Ship Experiences?
American Cruise Lines
American Cruise Lines features several unique small ship sailing experiences around Alaska. These cruises take passengers to popular destinations like the Inside Passage of Alaska, where you can glide past glaciers and listen for the thundering sounds of ice crashing into the sea while watching for wildlife like whales, bears and bald eagles.
The 14-night Alaska Inside Passage cruise aboard the American Constellation travels from Seattle to Juneau, winding through the Broughton Archipelago – a group of islands known for its abundant marine wildlife ranging from sea lions and harbor seals to orcas.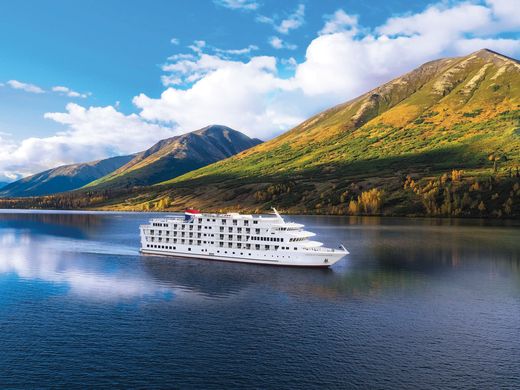 The 157-passenger American Constellation explores Alaska in an intimate way.
As you cruise to Ketchikan, take in the spectacular views of brown and black bears along the shoreline. American Cruise Lines also gives travelers the chance to explore the largest biosphere in the world in Glacier Bay with its snow-capped peaks, temperate rainforest and massive glaciers.
Insider Tip: In Wrangell, cruisers can savor the flavors of fresh halibut and salmon and get immersed in Tlingit culture.


Look forward to the attentive, personalized service a small ship cruise brings, along with standout amenities like large staterooms with private balconies that provide panoramic vistas from every vantage point. And if that's not enough, American Cruise Lines' vessels are some of the most eco-friendly ships in the country and are all American built, flagged and crewed.
Lindblad Expeditions
Allied with National Geographic, Lindblad Expeditions has been around for over a half-century, and during that time it's become a name synonymous with adventure travel.
Lindblad's fleet provides a diverse range of intimate, Alaska small ship cruise experiences, carrying only 28 to 148 passengers. You won't find any casinos, but you can expect an expert staff made up of historians, naturalists, undersea specialists, expedition leaders and professional photographers, making for a truly immersive learning experience that's never dull.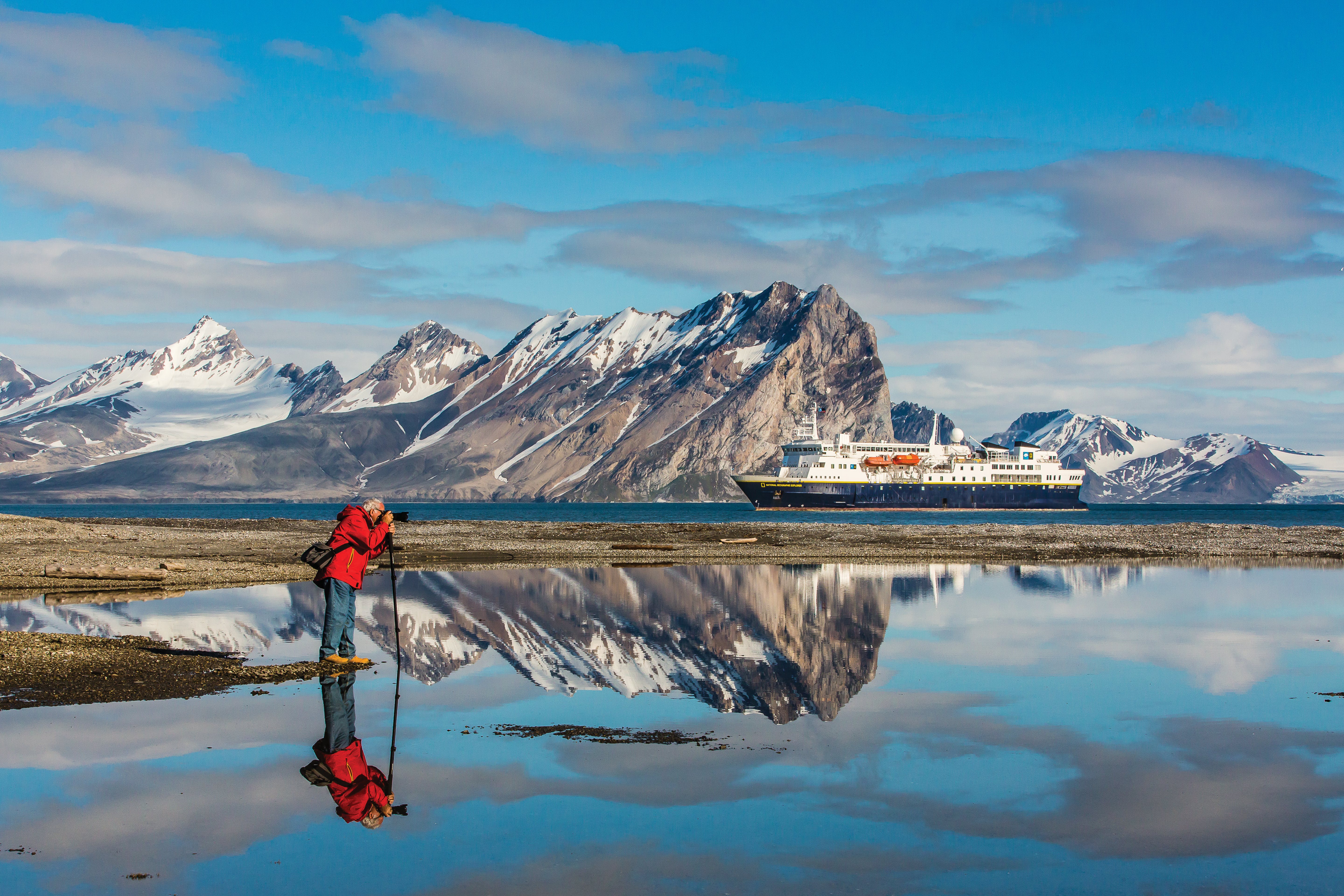 Lindblad makes photographing the Last Frontier easy and educational.
Dining includes dishes that often incorporate local, organic food. On nearly every itinerary, passengers can enjoy spa services and excursions via kayak and/or zodiac boat, allowing for close encounters with nature.
With Lindblad Expeditions, you can travel through the wilderness of the Bering Sea on a 13-day expedition that includes what's known as the "Galapagos of the North," the Pribilof Islands. These islands are home to the world's largest breeding rookery of northern fur seals. Head out on a zodiac to see the animals up close, along with red-faced cormorants and puffins.
You'll also have the opportunity to observe brown bears fishing for salmon in Katmai National Park and explore natural wonders on remote islands, including a unique petrified forest of sequoia trees.
Insider Tip: Most Lindblad Expeditions itineraries include educational onboard guidance from naturalists, photography experts, historians and more.
UnCruise Adventures
Sailing for over two decades, UnCruise Adventures is popular with those who wouldn't normally explore via cruise. Each cruise offers engaging experiences, connecting passengers with unique destinations, cultures and people through adventure-focused itineraries.
This is not your typical cruise experience with a rigid itinerary that's more or less set in stone. When you cruise with UnCruise Adventures, you're likely to feel as if you're traveling with friends. There are very few "typical" port stops. Instead, vessels will spontaneously visit hidden coves, bays and inlets that provide the best chance to view nature and wildlife.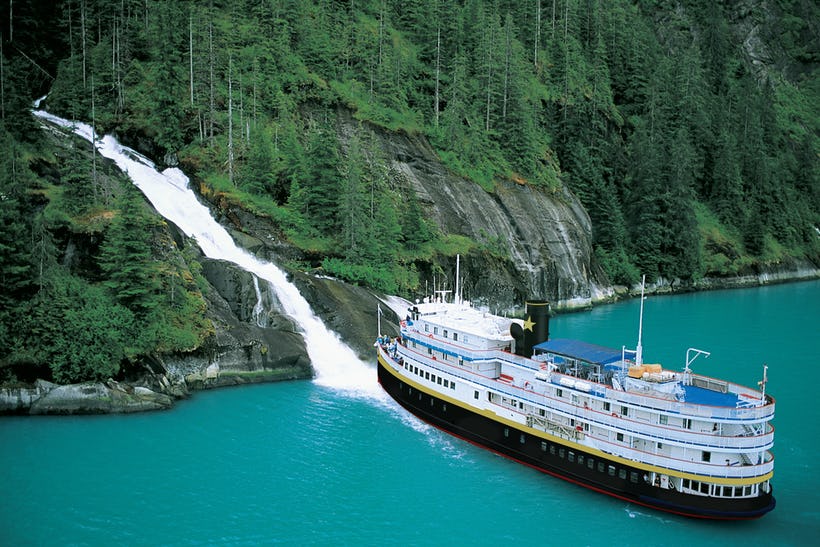 No voyage gets you closer to nature than on UnCruise Adventures.
The 8-night Alaska Yacht – Bears, Bergs & Bushwacking Cruise sails roundtrip from St. Petersburg, also known as "Little Norway." It includes bird and wildlife watching by paddle board, kayak and skiff with opportunities for flight-seeing, walking among icebergs in a glacial outwash field and touring Admiralty Island, home to the world's highest concentration of brown bears and the greatest congregation of bald eagles you'll find anywhere.
Insider Tip: UnCruise Adventures is the go-to choice for travelers who are most interested in thrill seeking, shore excursions and other land adventurers you wouldn't typically associate with cruising.


UnCruise's diverse fleet includes vessels that all have their own unique personality. You can expect delicious gourmet cuisine with locally-sourced ingredients, observations decks for wildlife watching and stargazing, as well as hot tubs for relaxing after a day of adventure.
Windstar Cruises
Perhaps best known for its graceful motorized sailing yachts, Windstar passengers can expect an intimate, elegant small ship cruise experience on board vessels with a maximum capacity of 148 to 310 guests, enjoying plenty of special touches and yacht-worthy appointments without pretentiousness.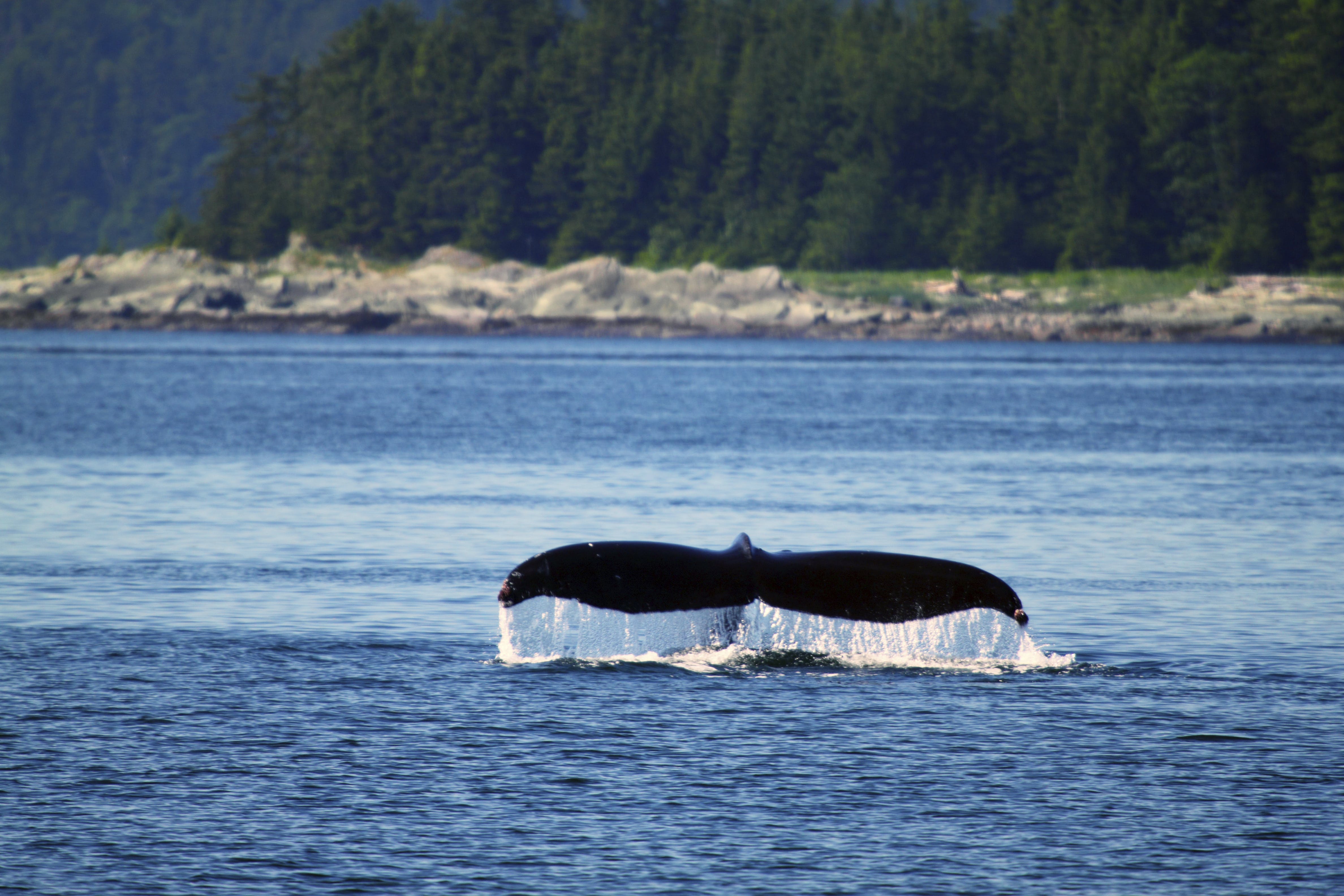 Whales breaching and wildlife sightings are frequent on Windstar's Alaskan adventures.
Windstar's thoughtfully-designed staterooms feature marble bathrooms and plush robes along with culinary excellence that allows passengers to taste the flavors of local culture. Choose from a wide range of itineraries, including the 12-night Alaskan Splendors cruise, traveling from Seward, Alaska to Vancouver, British Columbia. Experience some of the state's grandest glaciers like the 13-mile-long Mendenhall Glacier in Juneau and Harding Icefield in Kenai Fjords, which is made up of 714 square miles of ice that's up to a mile thick.
Insider Tip: The rugged landscape of Kenai Fjords is also a rich habitat for marine mammals like orcas and humpback whales along with a host of other wildlife. Keep a close eye on the water and you might just see a whale breach right off the bow.
Connect with a CruiseInsider expert today to learn more about Alaska small ship cruises, the best cruise lines and available itineraries, or call us directly at 1 (877) 734-6858.