So, you finally booked your European river cruise, and while confirming your cruise certainly takes you one step closer to vacation bliss, you still need to pack your bags – a feat that's much easier said than done.
Knowing what to pack and how to dress for a European river cruise is challenging for a variety of reasons. Three of the most common reasons being the differing climate throughout Europe, the various activities throughout your journey, and the diversity between cruise lines.
Here are a few tips to help you get started, and hopefully, help you make the packing process a little less painless.
Dressing for the Weather
Weather is something every traveler accounts for, but predicting and planning for the weather while river cruising through the heart of Europe can prove a bit more challenging and takes more than having a weather app handy on your phone.

Our CruiseInsider experts and the cruise lines themselves can certainly point you in the right direction, but make sure you research the climate of each region on your own so you're always prepared.
Think "less is more"
The less you need to pack, the better. This goes for both luggage and clothing. Not all cruise ships have onboard laundry services, but many do, and storage space in staterooms can be limited.
Layers are imperative
Much of your time will be spent touring during the day – in and out of museums and more - so you'll want comfortable clothing that can be easily layered, especially since temperatures in Europe can fluctuate greatly.
Insider Tip: No matter which season or destination you choose to take your river cruise, try to keep it light, flexible and versatile so you can adjust when necessary.
Pack versatile options
Casual is crucial on a typical European river cruise, so pack clothing that can pair in a variety of ways. That way you can mix-and-match and won't have to worry about doing a complete wardrobe change throughout your day.
Prioritize your footwear
Shore excursions play a big part in most river cruise itineraries, so there's a good chance you'll be doing a lot of walking. Be sure to pack at least one or two pairs of versatile, comfortable shoes that you can wear for walking, hiking, bicycle tours and more.
Insider Tip: Comfortable walking shoes are the most essential thing you'll need to pack for a river cruise in Europe. Many cities in Europe still have cobblestones, so look for a sturdy, padded (and even waterproof) shoe. Also, give yourself a few days to break them in before you leave to avoid blisters.
Fitting the Theme
Each river cruise, like the European destinations you'll be visiting, is diverse in setting and atmosphere. While most river cruise lines don't have a formal dress code, you'll want to do your best to fit in the crowd (unless you don't mind attracting a little extra attention).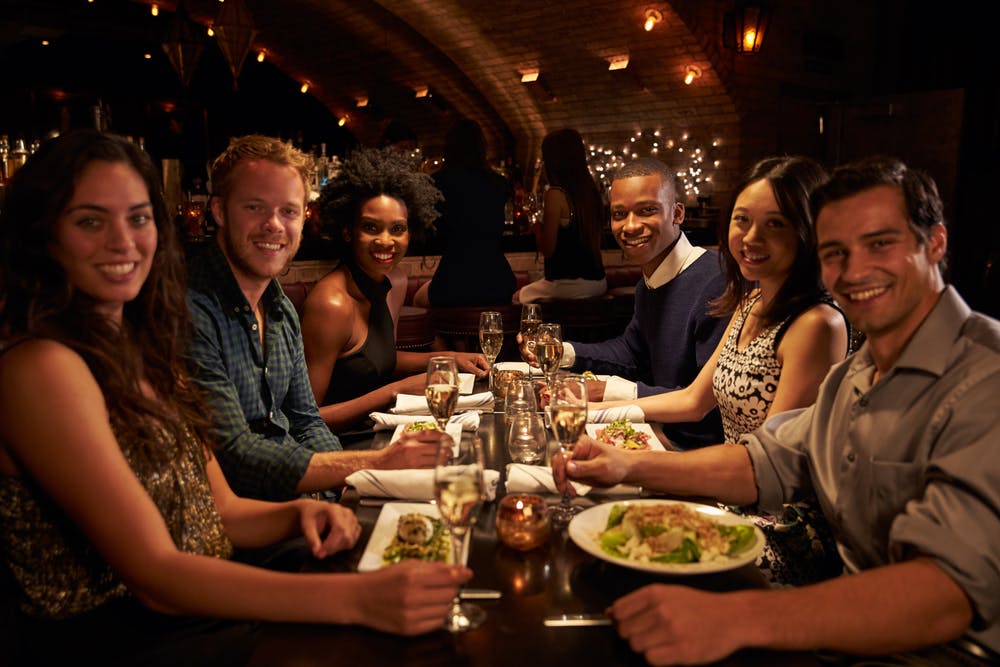 Nights on most river cruise ships are typically informal.
Change into an outfit that's more appropriate for dinner like a polo shirt or khakis for men or a casual dress for ladies, but you can leave the suits and gowns at home. Some river cruises, such as Uniworld Boutique River Cruises, pride themselves in providing truly luxurious experiences for their passengers, so on some lines formal wear might be recommended, but overall country-club chic is the choice.
Insider Tip: All in all, the trick is to pack things that'll work in a variety of scenarios. This will ultimately make it easier to keep the luggage light and help you optimize your cabin space while on board.


From touring to shopping to dining–both onshore and on board–relaxed attire is always the best way to go because it's comfortable, yet both casual and just cosmopolitan enough. Don't be surprised to see ties, sportcoats and elegant dresses – especially in the evenings for dinner. But more often than not, keeping it simple or business casual is perfectly acceptable as well.
For more tips and tricks related to packing, river cruising or special promotions, get in touch with a CruiseInsider expert today at 1 (877) 734-6858.