Designed for a specific destination, the new and next-generation ship Celebrity Flora is the newest and most environmentally friendly way to experience one of the world's most unique ecosystems - the Galápagos Islands.
Hailed as one of the most innovative new cruise ships in the world, every element of Celebrity Flora was created with a purpose - to heighten your experience in this incredible archipelago and to lighten the environmental impact while you're there.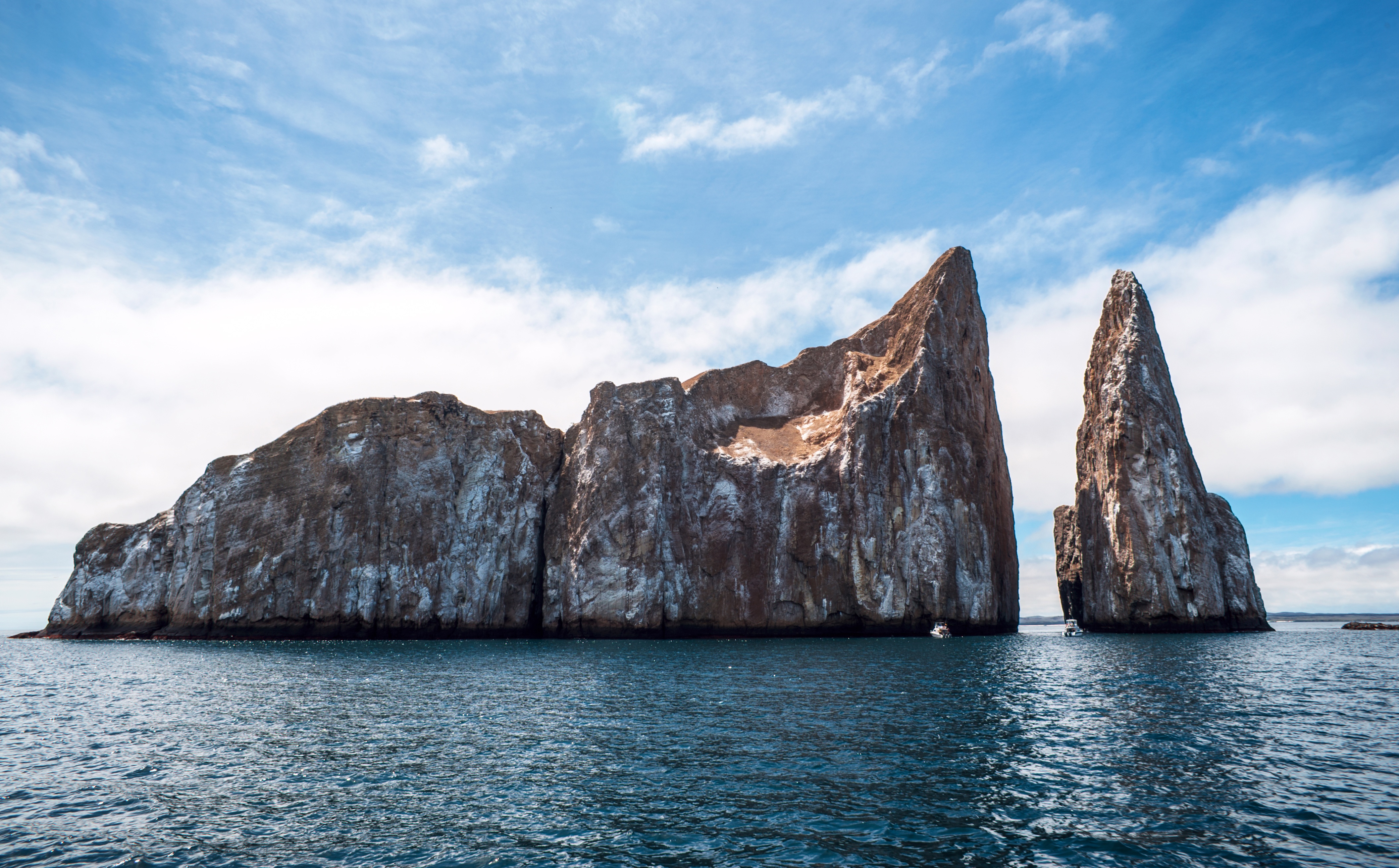 Here are the highlights of Celebrity Flora's purpose-built design that will connect you with this bucket-list destination like never before, and our recommendations of the best itineraries to explore the Galápagos Islands in style.
Designed for a Destination
The ship's stunning outward-facing design blends perfectly with the unique outdoor surroundings letting you better connect with the rippling waters and rocky shores of the Galápagos Islands.


Inviting interior spaces use upscale and sustainable materials from the region. Furniture incorporates local and sustainable materials, with hues inspired by local landscapes.


Sailings are all-inclusive aboard the 100-passenger Celebrity Flora, which boasts the largest accommodations in the Galápagos Islands, where every stateroom is a suite.


Allow your Personal Suite Attendant to help you unpack, plus full room automation that lets you control everything with the touch of a button.


Enjoy menus curated by a Michelin-starred chef, a variety of food choices and special Ecuadorian inspired dishes that change nightly.


In the 15 years of sailing this region, Celebrity Cruises has helped guests reforest this precious landscape with more than 50,000 plants and guests have donated over $1.5 million in support of these initiatives.


You can choose to participate in a hands-on project that will make a real difference and help preserve this rare habitat on one of Celebrity's impactful shore excursions and sustainability projects.


Celebrity Flora is the first vessel in the islands to be equipped with Oceanscope - cutting-edge research technology that allows scientists to gather important data while you sail. You can even see the results of the real-time data while on board!


Celebrity Flora's custom-built Novurania tenders create a seamless ship to shore transportation system that makes it even easier to go exploring the islands—a first in the Galápagos.


Insider Tip: Get your hands dirty and make a difference by planting Scalesia flora that create the giant "daisy trees" endemic to the Galápagos Islands.
Using an advanced propulsions system and hull configuration, Celebrity Flora has a 15% reduction of fuel consumption.


Celebrity Flora is the first expedition ship of its kind to feature solar panels to reduce omissions output.


Using reverse osmosis, seawater is transformed into fresh water that supplies 100% of the ship's needs.


Anchor-less technology allows the ship to stay in position without impacting marine life.
Air conditioning condensation is repurposed for for Celebrity Flora's laundry facilities.


When processing waste, anything that can be recycled, repurposed or donated will be, and packaging and plastic has been reduced on Celebrity Flora overall.


Every guest receives a reusable water bottle and can use any of the filtered water dispensers throughout the ship - including your suite!


Insider Tip: Enjoy Galápagos Glamping - the first sunset-to-sunrise experience of its kind in the Galápagos Islands featuring a

campfire-themed

dinner, a naturalist-guided stargazing session and sleeping under the stars in a comfortable cabana with a private breakfast the next day.
Recommended Itineraries
Galapagos Islands is technically a year-round destination, but seasons are split into cool and dry (June - November) and warm and wet (December - June), with the warmer season being the best time to visit for warmer, calmer seas and good underwater visibility.

No matter when you choose to visit, Celebrity has dozens Galápagos cruise options throughout the year to fit any budget or bucket list adventure. Speak to a CruiseInsider expert at 1 (877) 734-6858 to find your perfect expedition, or search some of CruiseInsider's favorite itineraries on the Celebrity Flora to get you started:

16-night Galápagos Inner Loop & Machu Picchu Cruisetour
Jan 1 to Jan 17, 2021 • Quito to Lima

10-night Quito & Galápagos Inner Loop Cruisetour
Feb 5 to Feb 15, 2021 • Roundtrip Quito
7-night Galápagos Inner Loop Cruise
Feb 7 to Feb 14, 2021 • Roundtrip Isla Baltra
7-night Galápagos Outer Loop Cruise
Feb 14 to Feb 21, 2021 • Roundtrip Isla Baltra