For an experienced ocean cruiser, river cruising might not seem all that different at first glance. Food, drinks, entertainment, shore excursions, and great destinations – the only difference is the body of water you're cruising on, right? Not so much.
Though river cruising been around for quite some time, today's options are as diverse and distinctive as anything on the ocean. And over the last few years, river cruises have become one of the most popular choices for both experienced and new cruisers alike.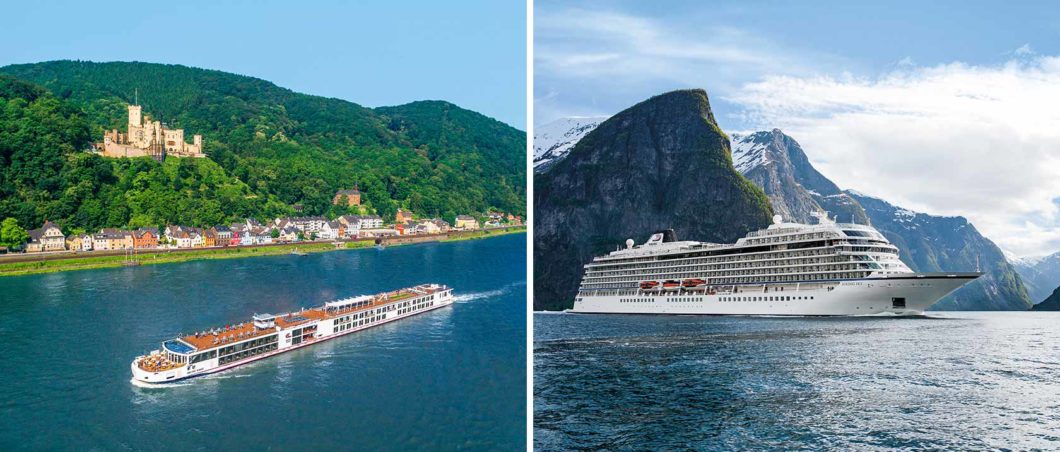 Choosing a river or ocean cruise depends on a variety of factors.
Today, there are several unique river cruise lines and a variety of options across the world in Europe, Asia, Africa, South America. That said, river cruising might not be right for everybody. Before you explore the world, let's explore some of the ways in which river cruising and ocean cruising are different, how they compare, and what you can expect with each.
Sizing It Up
An obvious difference between river cruising and ocean cruising is the size of the ships themselves. In general, river cruise ships are much smaller and more intimate than ocean vessels, hold fewer passengers and have smaller staterooms.
Insider Tip: Unlike conventional cruise ships, river cruise vessels do not have any inside staterooms–all cabins face the water–a huge plus for those who enjoy cruising with a view.

It's common to have less than 200 passengers onboard most river cruise ships. And since most of the exciting activities river cruising offers occur offshore—the cities themselves—there are typically fewer entertainment options on board. Typically, smaller vessels mean smaller staterooms themselves, but that rule doesn't apply to today's best river cruise lines like Uniworld, AmaWaterways, Crystal, and Viking where luxurious options abound and spacious accommodations are standard.
What's On the Menu
If you've ever been on an ocean cruise, you might remember being wowed by the wide range of food and restaurant options that were offered. Of course, many river cruise lines have gourmet food as well, but chances are you'll have fewer dining options to choose from compared to a larger ocean liner.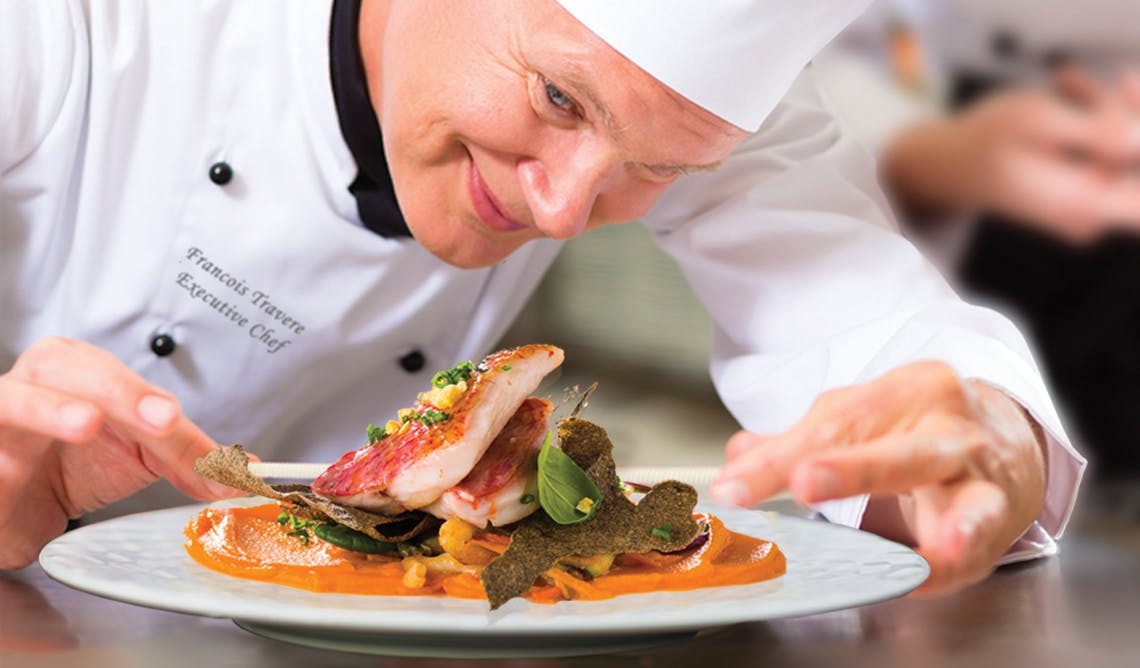 AmaWaterways exceeds epicurean expectations.
River cruises instead tend to focus on fresh, locally sourced cuisine inspired by the regions and rivers they're visiting, which more than makes up for having fewer onboard restaurant choices. While ocean cruises boast specialty restaurants, big name chefs and around-the-clock dining options, meals on river cruises are usually a bit more structured due to the practicalities of having one galley and a small team of chefs preparing multiple courses for up to 200 passengers.
Insider Tip: Snacks, such as cheese, pastries, and fruit, are usually available throughout the day on river cruises, luxury lines like Uniworld and Scenic have all-day cafes serving everything from hot dogs to baked goods.
Entertainment Options
River cruise entertainment is generally smaller-scale than ocean cruise entertainment – but can be equally fun depending on preference. Ocean cruises often provide high production value entertainment for both children and adults ranging from guest entertainers and story-driven stage performances to onboard movie theaters and casinos.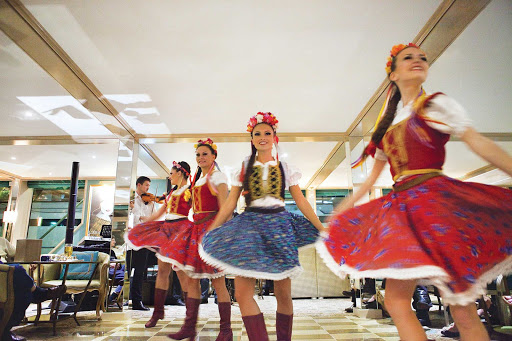 Local musicians, dance troupes, performers and more are standard entertainment on river ships.
Unlike ocean cruises, river cruises like to keep things a little simpler. You can expect onboard entertainment to be a bit more subdued, such as live lounge music, guest speakers, dance ensembles, singers, enrichment and educational activities and more. Adults will find plenty to enjoy on either cruise type, but young children and families will find more varied onboard options with an ocean cruise.
Sea Days vs. Port Days
The most popular rivers today are history-filled highways that allow travelers to immerse themselves in the culture, cuisine and colorful people of the world's most famous cities. For this reason, the majority of river cruises make the ports the primary attraction – not the cruise ship itself. Ocean cruises offer more of a balance between the exciting activities onboard the ship and exploring the destinations themselves.
Insider Tip: Increasingly, river cruise lines are seeking to appeal a wider range of interests and activity levels. Many offer onshore perks like complimentary bicycles or included guided walking tours, so active travelers can explore ashore without worry.


River cruises also offer more of an opportunity for overnights or extended stays in key ports-of-call. But like its ocean counterpart, they also do most of the port-to-port traveling at night, giving passengers time during the day to explore the ports on their own, with walking tours, or enjoying an excursion.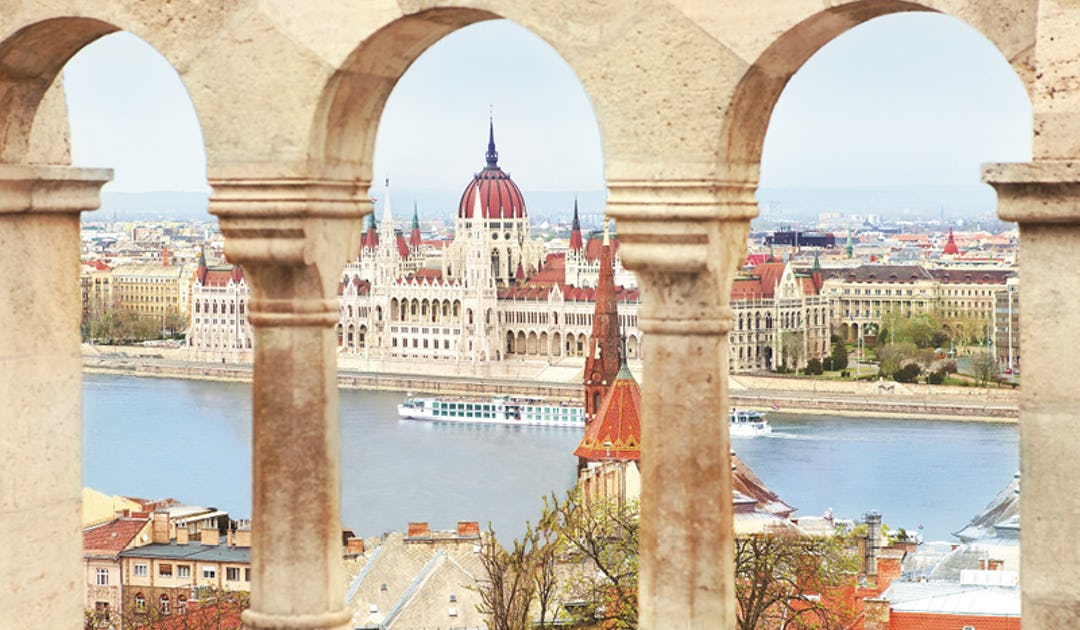 River cruising takes you through the world's waterways.
So, if you like the idea of relaxing out at sea with nothing to do or having a wide variety of activities to choose from, then an ocean cruise might be more your speed. But if you want a unique blend of luxury, leisure, and local immersion, river cruises are a great alternative.
Let's Review
While river cruising and ocean cruising do have their similarities, they each offer completely unique experiences that are worth exploring before you decide which cruise is the best fit for you.
Think about what's most important to you in your next cruise experience. Do the destinations matter more than the mode of travel? Are you traveling with a large family or any kids? Do you prefer affordability or all-inclusive luxury? Are you a foodie? How active do you plan to be?
Our experts at CruiseInsider can assist in answering these questions (and many more) to help you choose a cruise option that best suits your wanderlust, and your wallet.
For more information on river cruising vs. ocean cruising or to, connect with one of our CruiseInsider experts at 1 (877) 734-6858.