Ancient ruins. Pristine beaches. Vibrant culture. Stunning landscapes. Great wine. Mouth watering cuisine.
If you could only pick one of these delights, which would it be? Luckily for cruisers, this is a decision you don't have to make when you cruise the Mediterranean. Whether you set sail through the Eastern or Western Mediterranean, you are bound to experience all of these unique pleasures and many more.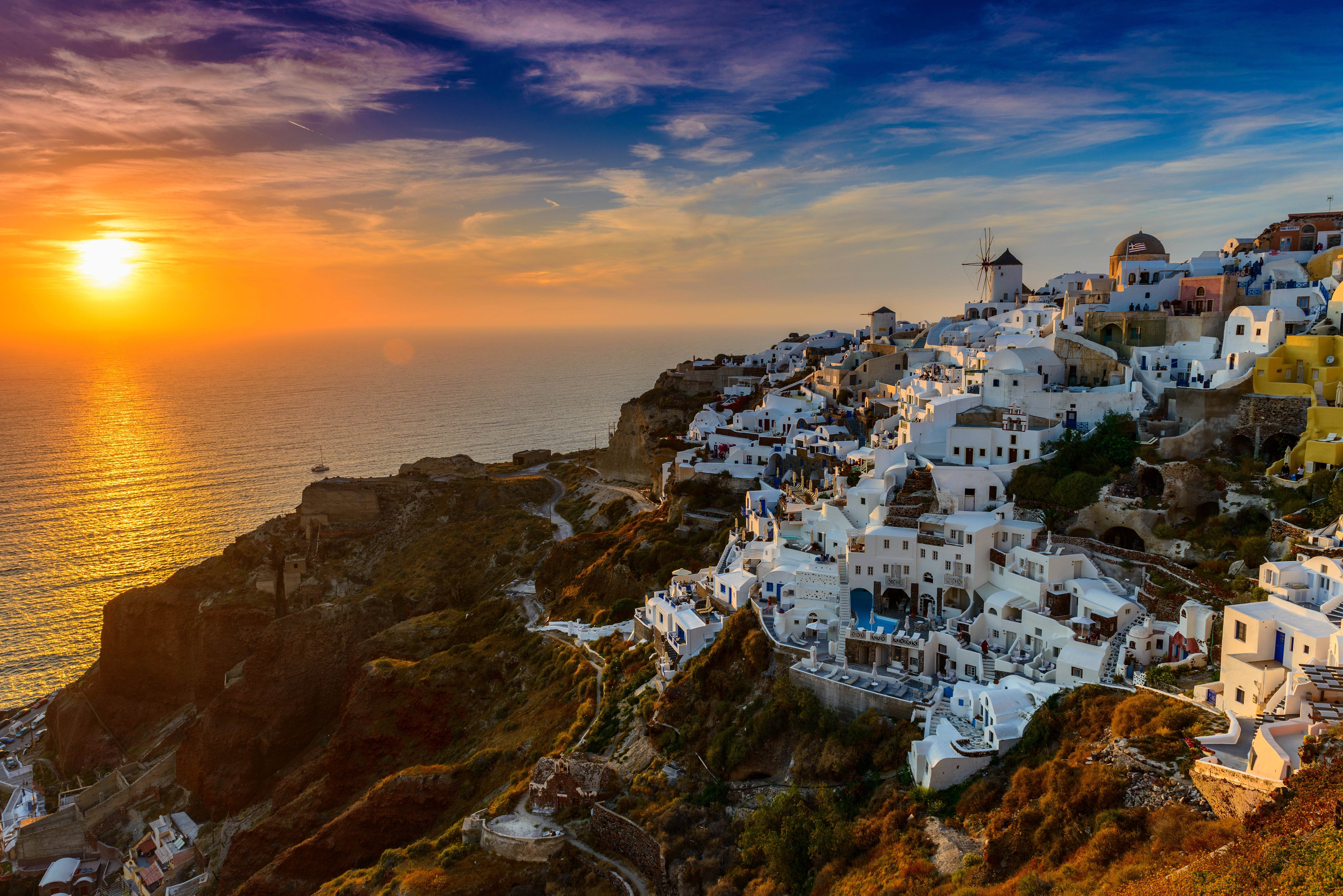 Incredible scenery and irresistible tastes add to a dramatic culture you can touch, smell, see and savor throughout the Mediterranean.
But choosing a specific Mediterranean region to cruise through is still an important decision. We've made it easier though, by revealing what our experts and travelers say are the best Mediterranean cruise ports and destinations Europe has to offer.
Western Mediterranean
If you're looking for a diverse cruise experience, the Western Mediterranean will not disappoint. Spanning two continents, Europe and Africa, cruises along the Western Mediterranean feature everything from the ancient artifacts of Rome to the exotic wildlife of the Canary Islands. A few of our can't-miss ports include:
Nice - The gateway to the French Riviera
Nestled along the gorgeous Cote D'Azur, Nice offers a picturesque experience of French living and chic luxury. While notably a popular port among the rich and famous, Nice remains a surprisingly affordable destination, great for a day or two of exploration, shopping, dining and relaxation.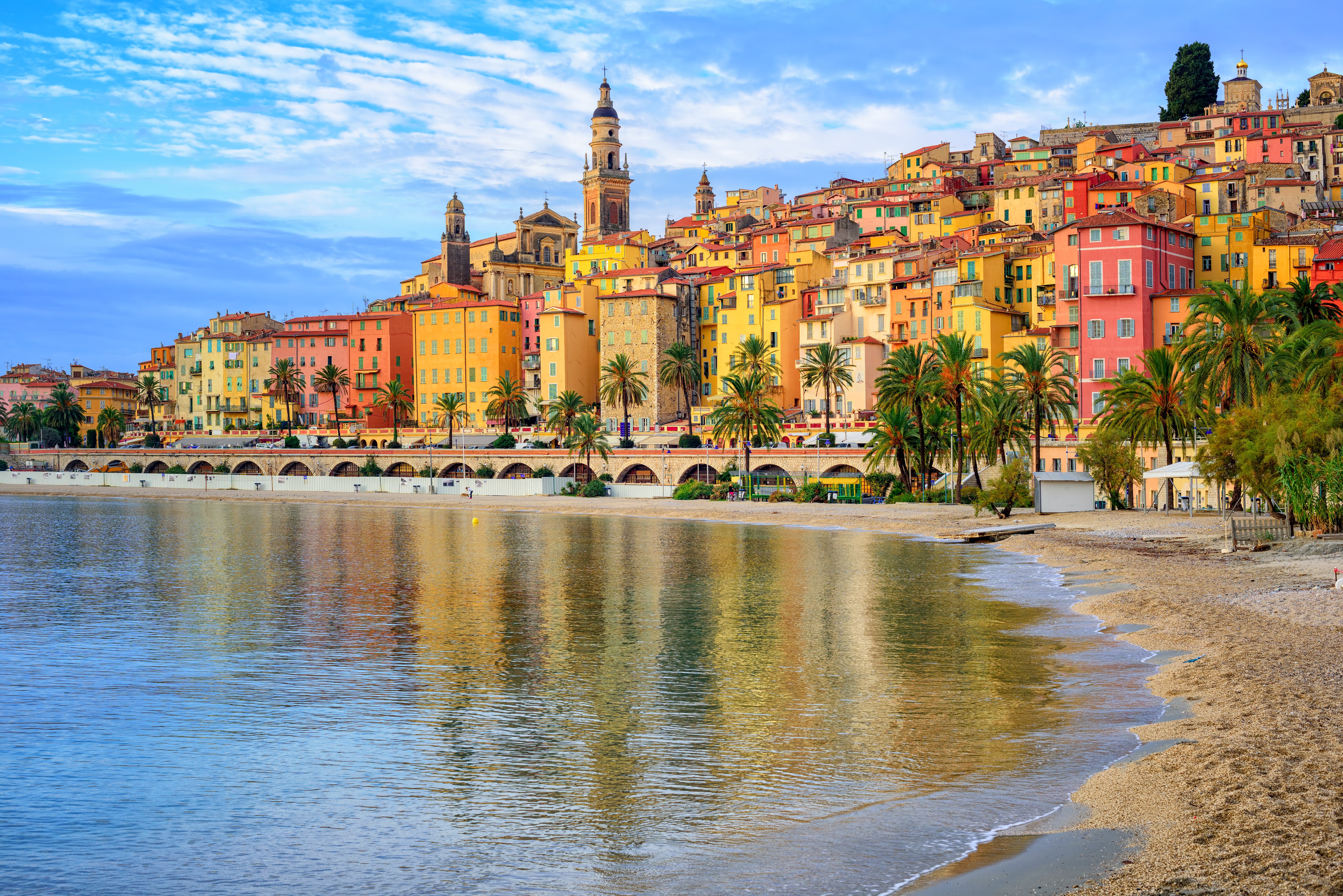 Sand beach beneath the colorful old town Menton in Nice on the French Riviera, France.
Rome (Civitavecchia) - The Eternal City
A city that needs no introduction, Rome is a destination you simply can't miss. And while it wasn't built in a day, Rome can certainly be enjoyed in one. Offering iconic sights like the Colosseum, the Pantheon, St. Peter's Basilica (in the Vatican) and more, plus incredible food and high-end shopping galore - collections from Prada, Gucci and more - Rome's dolce vita lifestyle is one-of-a-kind and a highlight of any Mediterranean visit.
Insider Tip: When dining out in Rome, try orders the vino della casa (house wine) over a bottle of wine. Not only does it taste just as good (and in some cases much better), but it's typically cheaper. It's usually served by the liter and comes in a carafe.
Valletta, Malta
Surrounded by turquoise waters, Malta has all the charm of nearby Sicily with far fewer tourists and has a unique vibe that's Mediterranean with a North African twist. As one of the largest and oldest cruise ports in Europe, Valletta offers a picturesque history and natural beauty you won't find anywhere else - packed full of architectural wonders, incredible culture and awesome UNESCO sites which is why it's often described it as "one of the most concentrated historic areas in the world."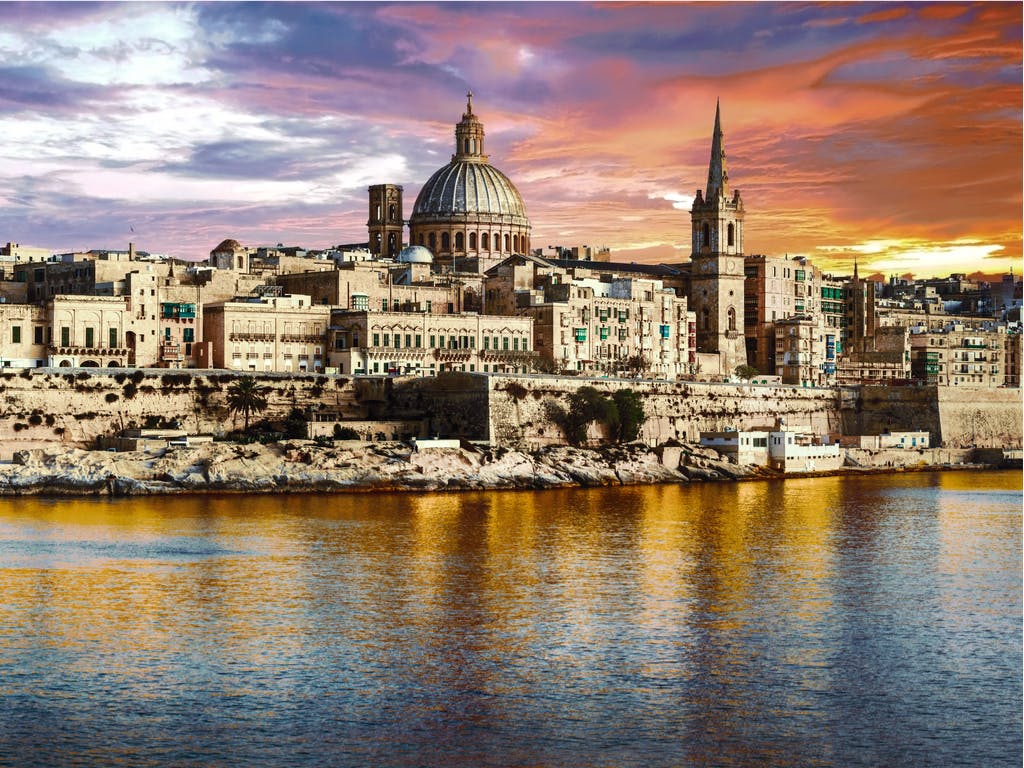 Sunset over Valetta, Maletta is one of the most stunning sites to behold in all of the Mediterranean.
Due to the city's popularity in pop culture, you've probably seen more of Valletta than you think. This gorgeous ancient city has been used in shooting movies like Troy, World War Z and several others. Malta isn't a very large island so you can visit its shopping center or visit historic sites like Fort St. Elmo, Grandmaster's Palace, St. Jansco Cathedral and more with one great day in port.
Eastern Mediterranean
The Eastern Mediterranean is your chance to experience the cradle of ancient civilization in all its glory. From the Adriatic Sea to Egypt and everything in between, the Eastern Mediterranean is packed with history, culture, entertainment and some of the world's very best natural wonders.
Relax or explore without the hassle of land travel with an Eastern Mediterranean cruise and be sure to checkout our favorite must-see destinations including:
Dubrovnik, Croatia
Known as the "Pearl of the Adriatic", you can't help but fall in love with the bright blue waters and historic stone architecture of Dubrovnik. While at port in this Croatian city, you can enjoy the culture and history of thousands of years of European life all within walking distance.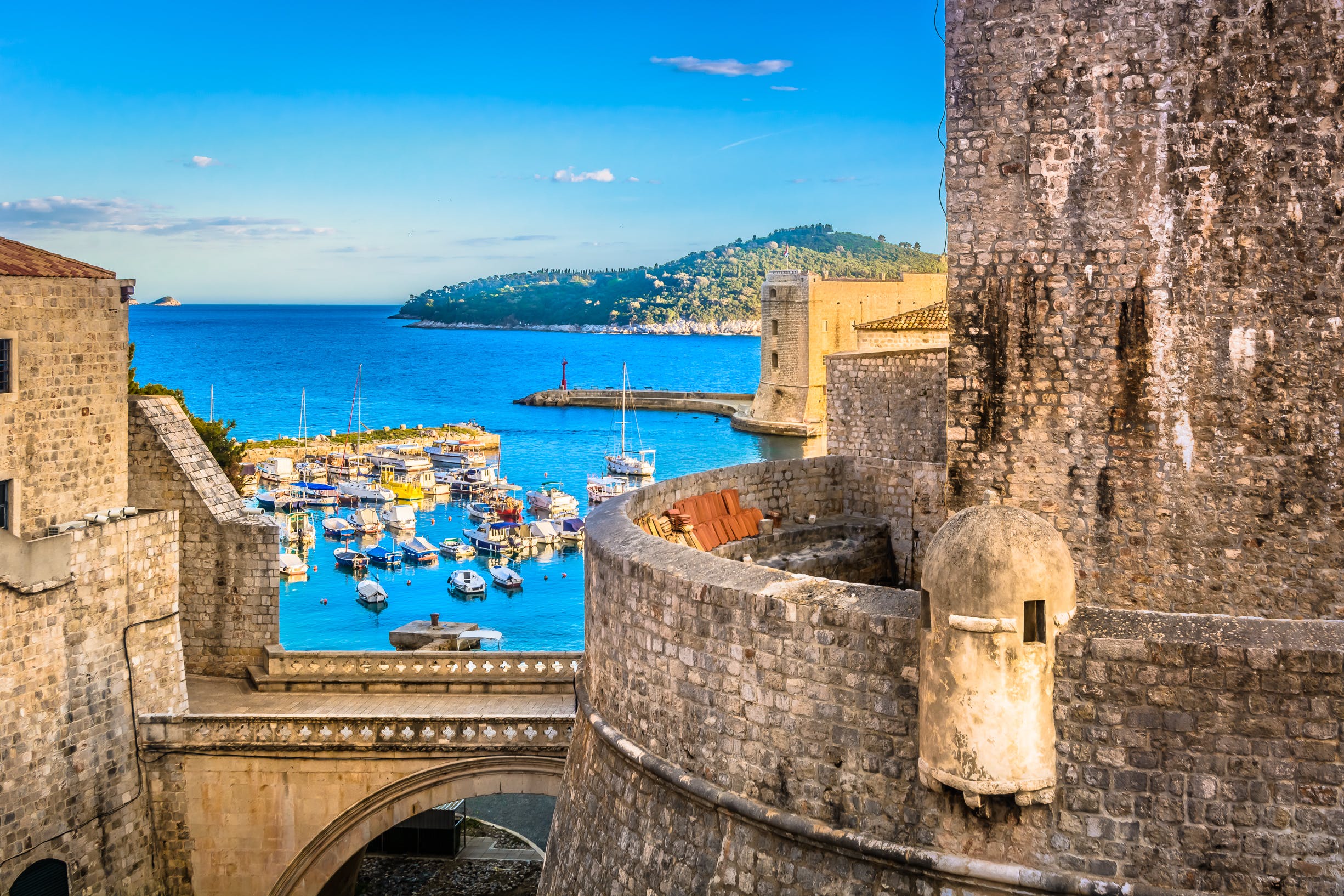 Ancient city walls still protect Old Town in Dubrovnik as they have for centuries.
From centuries-old monasteries and synagogues, Dubrovnik is an excellent destination for exploration or relaxation. Whether you'd like to relax on a beach, comb the old city for art and history, shop or eat, Dubrovnik is a cruise stop you'll talk about for years to come.
Naples, Italy
As the gateway to some of the most exciting destinations on earth, Naples is a household name for a reason. There are plenty of things to see and do here, so plan ahead to make sure you can experience all of your favorite sights and create a memorable day in port. Most cruise ships dock at the beautiful Stazione Marittima. From there, you can walk to popular shopping destinations or take a tour of Pompeii, Vesuvius and more.
Insider Tip: Don't forget to take a break to enjoy one of the the city's most popular drinks–the limoncello–a strong Italian liquor made from the lemons of southern Italy.
Istanbul, Turkey
As the meeting point of the Eastern and Western Mediterranean, Istanbul is the hub of the entire region. Istanbul boasts a gorgeous collection of historic and religious significance throughout history with massive churches, mosques and Roman ruins scattered throughout the. Popular spots near the cruise port of Karakoy include the Spice Bazaar, the museums and mosques of Sultanahmet and the Galata bridge.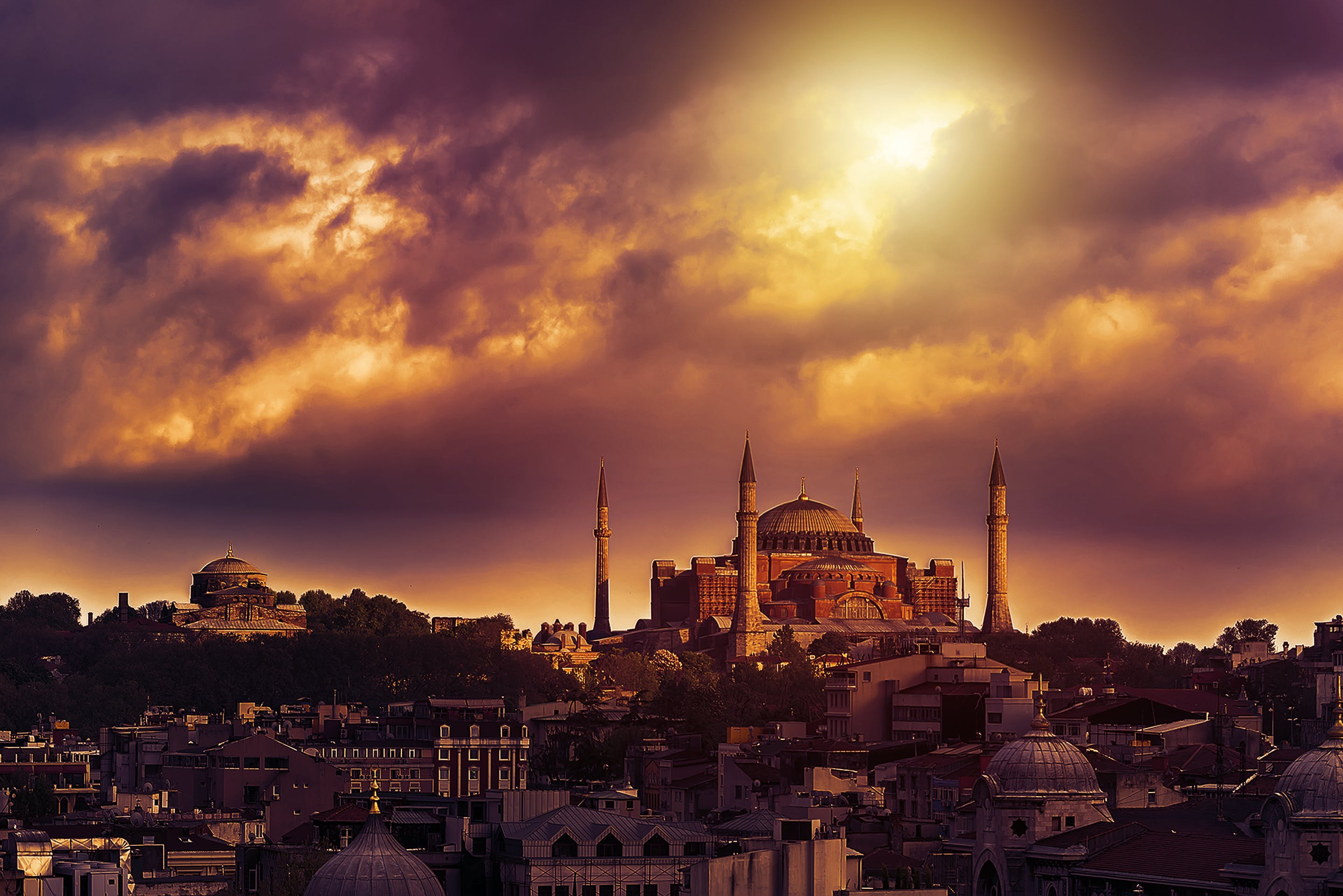 Sunset over the famous Blue Mosque in Istanbul, Turkey.
Whether you're looking to experience history, luxury, entertainment, romance or relaxation, you can't go wrong with a luxurious Mediterranean cruise. And selecting the perfect Mediterranean cruise is always easier with the help of an expert behind your travel plans.
Our CruiseInsider advisors know all about the best Mediterranean cruises and have access to exclusive extras to your next cruise vacation. Contact us today at 1 (877) 734-6858 to learn more.