You've done the flowers, the chocolate, the spa appointments, the dinner reservations, and maybe an oversized stuffed animal or two. Why not mix it up this year and spoil your Valentine with a romantic getaway?
Whether you're newlyweds or empty nesters, cruises to these romantic locations are sure to offer the intimate experience you're longing for.
French Polynesia
Bora Bora and the islands of the South Pacific reign as the premier lovebird destination. Tropical flowers, perfect blue waters, majestic landscapes—it's the stuff of dreams and postcards. Feed your adventurous side with an ATV or jet ski tour, lounge on pristine white sand beaches, then cozy up on a stargazing tour.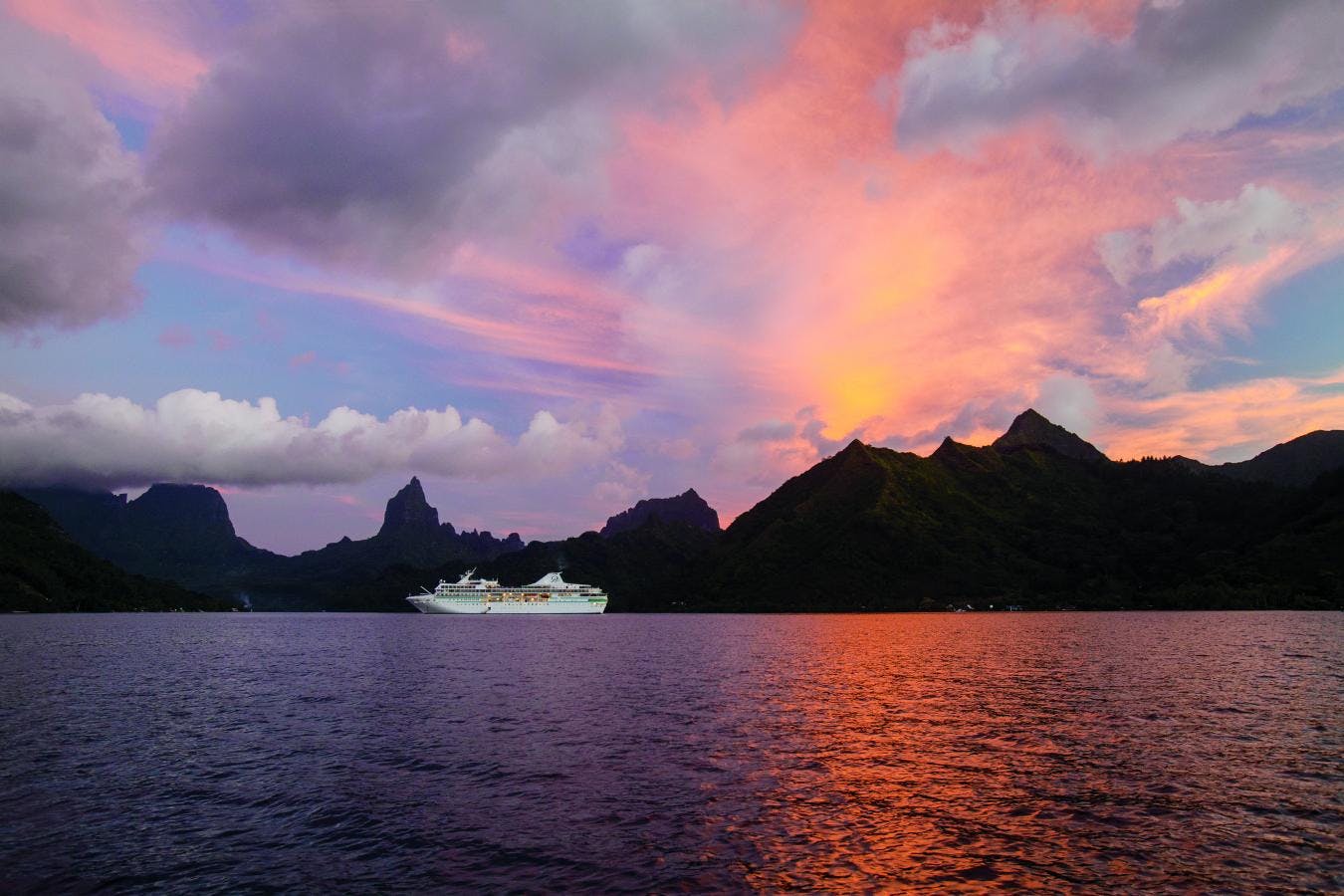 Paul Gauguin's award-winning luxury voyages are often deemed the world's best cruises.

Choose a 7-night sailing with Paul Gauguin Cruises to the Society Islands and get the best of both worlds—convenience of a cruise and extended time at port—by booking a night in an overwater bungalow. What's more romantic than breakfast in bed with a lagoon view?
Insider Tip: The crew to guest ratio on The Gauguin is 1:1.5, so you know that any request you have will be swiftly satisfied. Your personal butler (available with select suites) will handle unpacking and reservations so you can focus all your attention on your partner.
Italy and Greece
Your love has stood the test of time, and so have some of the most amazing pieces of art by the world's most celebrated artists. Marvel at legendary Renaissance paintings and sculptures and meander the narrow cobblestone streets in search of a secluded cafe. If food is your language of love, spice things up (maybe in more ways than one) with a couples' cooking class. In Greece, tour ancient chapels and theatres and take in amazing views of the iconic blue and white cityscape.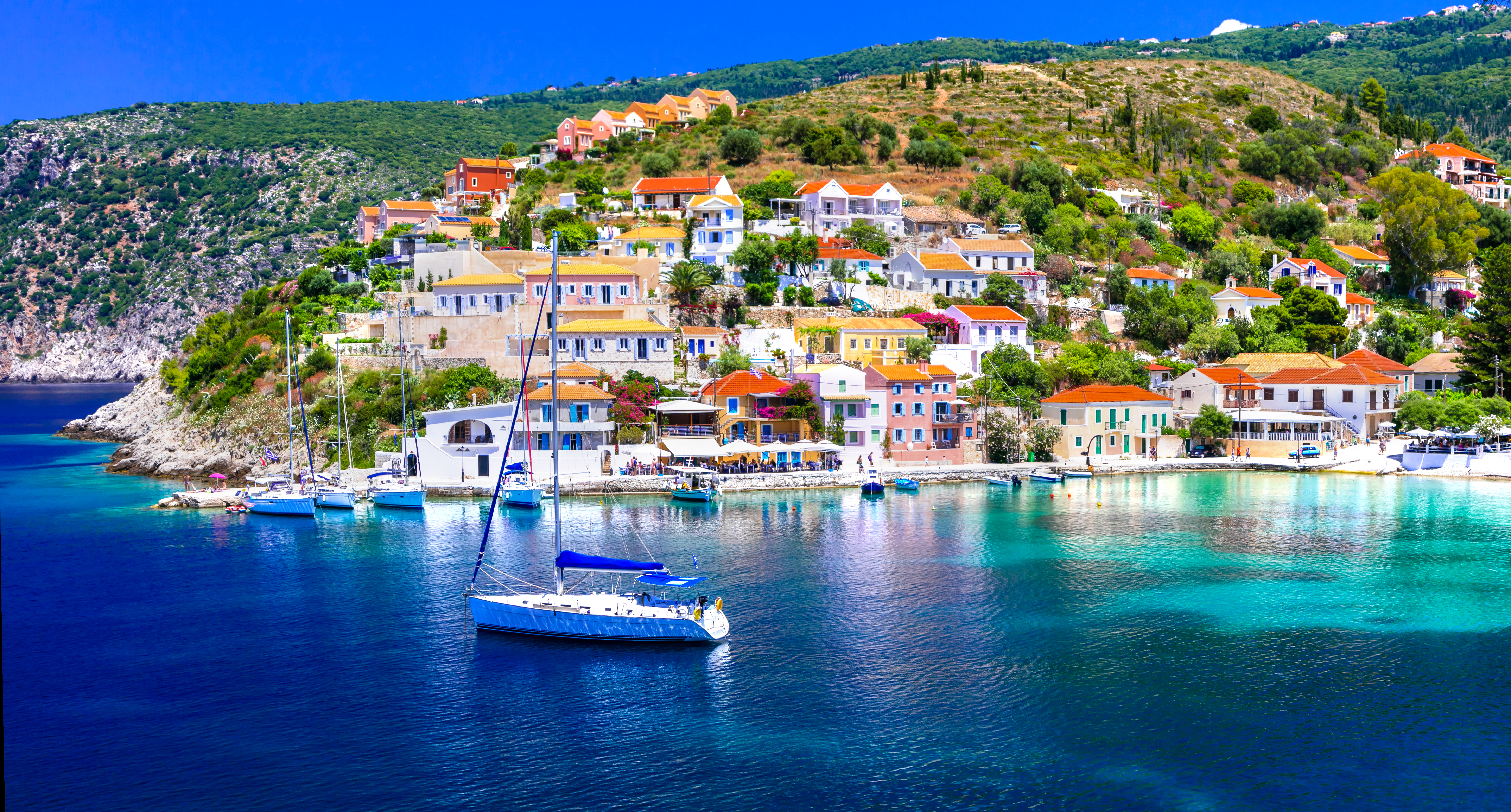 The Mediterranean boasts some of the world's most stunning shorelines.
Some of our Insider picks for the most romantic couples' cruises in Italy & Greece:
French Riviera
The glamour of the French Riviera is sure to get the sparks flying. Here you can admire works by Chagall and Matisse, then chat about your favorite pieces as you feast on classic French cuisine at a Michelin restaurant (there are dozens in the area). Pick out a new signature fragrance at one of Nice's parfumeries—a unique souvenir that will reignite the romance of your trip each time you wear it.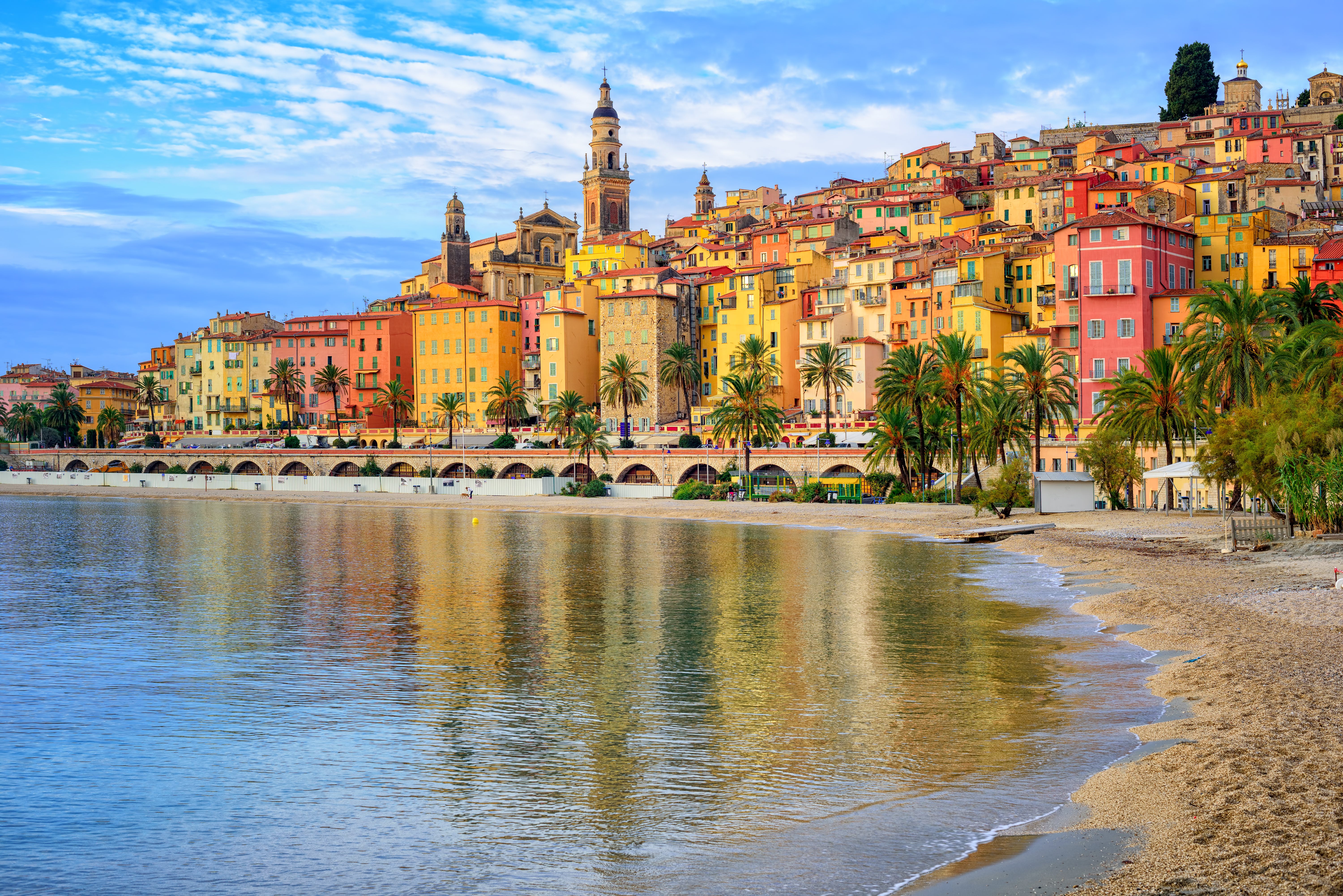 Menton in Nice along the French Riviera.
Azamara Club Cruises offers itineraries with stops in Marseilles, St. Tropez, Cannes and Monaco. With Azamara's Destination Immersion experiences, you can engage with locals in rich cultural experiences to get a true sense of what life is like in your chosen destination.
Insider Tip: For a shorter getaway perfect for the couple on the go, try Silversea's 5-day round-trip voyage from Nice with stops in Cannes, Italy, and Monaco.


Morocco
You and your sweetheart will delight in the exotic culture Morocco offers. From the intricate patterns and details of the architecture to the vibrant colors of the markets, Morocco is unlike any other place you've visited on a cruise. Here you'll see the fusion of old and new, of Arabian and European cultures mixed with influences of the indigenous Berber people. If you're looking for a new adventure with your partner, this is it!
Hassan II Mosque in Casablanca, Morocco.
Some of our Insider picks for the most romantic couples' cruises in Morocco:
Insider Tip: If you're more about the journey than the destination, you'll love Cunard's Queen Mary 2 for a transatlantic crossing. This ocean liner—the only one of its kind currently operating as a passenger ship—is as regal as the name would imply. Enjoy a plethora of activities from watercolor painting to planetarium shows to gala events and delight in all things chocolate at the Godiva shop.


No matter which destination you choose, we bet you'll fall in love all over again—with your significant other and with cruising!