As travel insiders, we have actually "been there, done that" and can offer insight, ideas, and inspiration on the top vacation adventures—connections you can't get elsewhere and recommendations that go beyond the articles and ads.
We've talked to thousands of travelers and tapped into our vast network of industry partners, vacation experts and destination specialists to learn about the most exciting places to travel in 2019.
What Places Are On Your Travel Wish List?

Explore our expertly curated selection of CruiseInsider's recommended destinations for 2019 before you decide where to go next.
The Amazon
The number one reason why you need to put an Amazon River cruise at the top of your travel wish list: the region's amazing biodiversity. The world's second-longest river cuts a path [across the continent of South America as it makes it way through Brazil, Colombia, and Peru. More than a third of the world's animal species live in this vast river basin's rainforest and it's never been easier to explore than now on a luxury river voyage.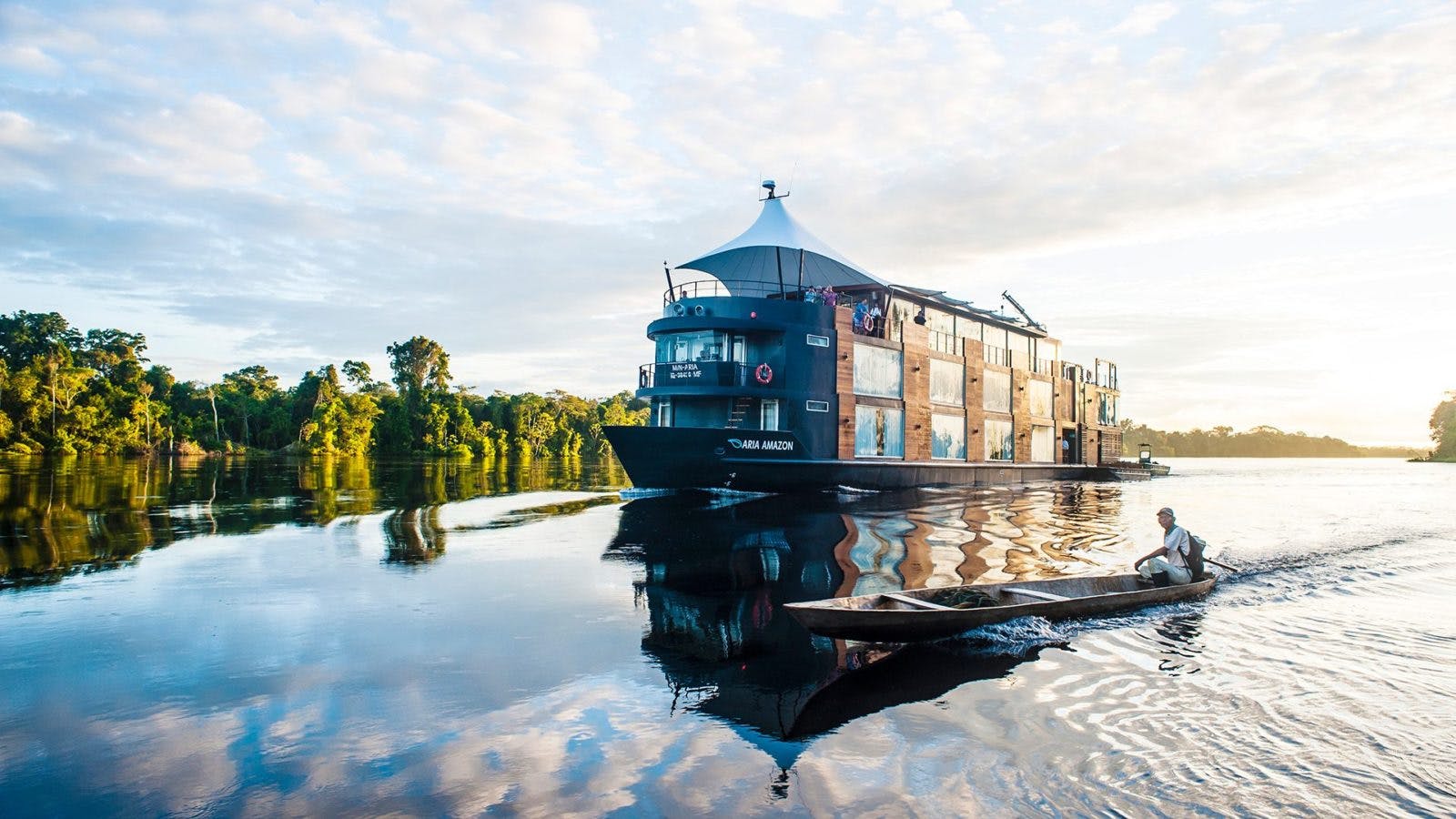 Aqua Expeditions' Amazon river cruises are the safest, most stylish way to explore the Amazon basin.
A cruise along the mighty Amazon River will introduce you to wildlife and culture not found anywhere else on earth, including squirrel-size tamarin monkeys, three-toed sloths, monk saki monkeys, scarlet macaws, Amazon River dolphins, Amazonian manatees, giant otters, anacondas, caimans, bull sharks, piranhas, electric eels, jaguars, and much more. And if wildlife encounters aren't enough, you'll also visit villages deep in the heart of the forest where few outsiders venture.
CruiseInsider's Recommended Voyage:
Aqua Expeditions' 7-night Amazon River Expedition
Bali, Indonesia
Among the more than 17,000 islands in Indonesia, Bali is still considered the most iconic and idyllic of all. With countless tropical destinations to choose from, this fascinating island is the favorite for every vacation appetite whether it's adventure, romance, escape, or family fun.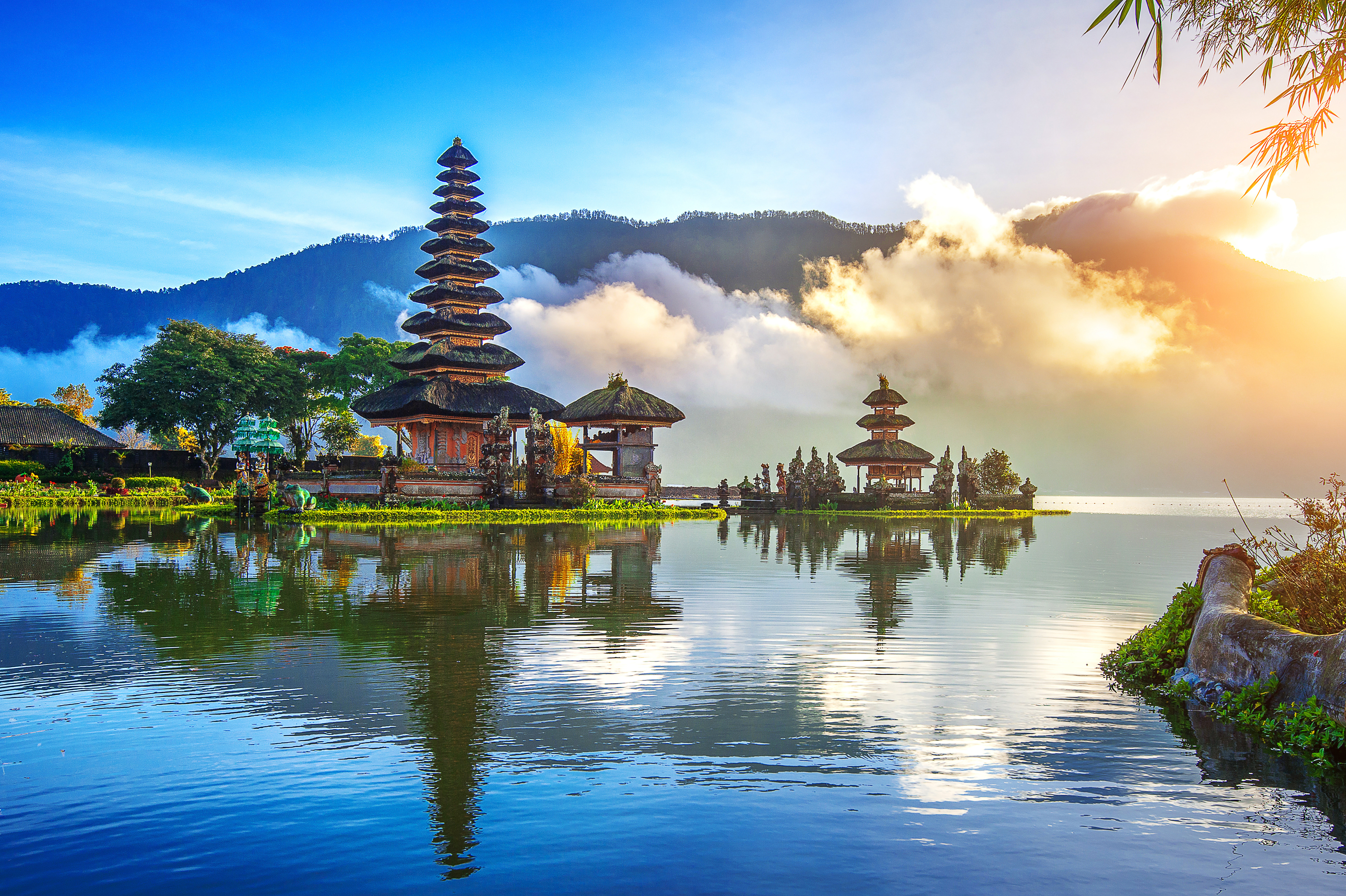 Discover the idyllic beaches and exotic beauty of Bali, Indonesia on a luxury cruise.
The unending list of stunning beaches is probably the most obvious reason to visit this tropical paradise in the Indonesian archipelago, but beyond the beaches, incredible culture and magical temples, Bali has virtually every kind of natural beauty.
CruiseInsider's Recommended Voyage:
Silversea's 7-night Asia Voyage from Bali to Manila
Insider Tip: Bali's rich and fertile soil, and also its fascinating traditional recipes, have created a very distinctive cuisine that can be enjoyed as street food or fine dining as many international chefs are drawn to Bali to expand their culinary concepts creating a very vibrant Balinese food scene.
The Azores
The Azores is one of those destinations that many people may have heard of, but very few have been. A remote collection of beautiful islands that are situated in the middle of the Atlantic, the Azores is on the radar screen of adventurers and is now very easy to reach via cruise ship.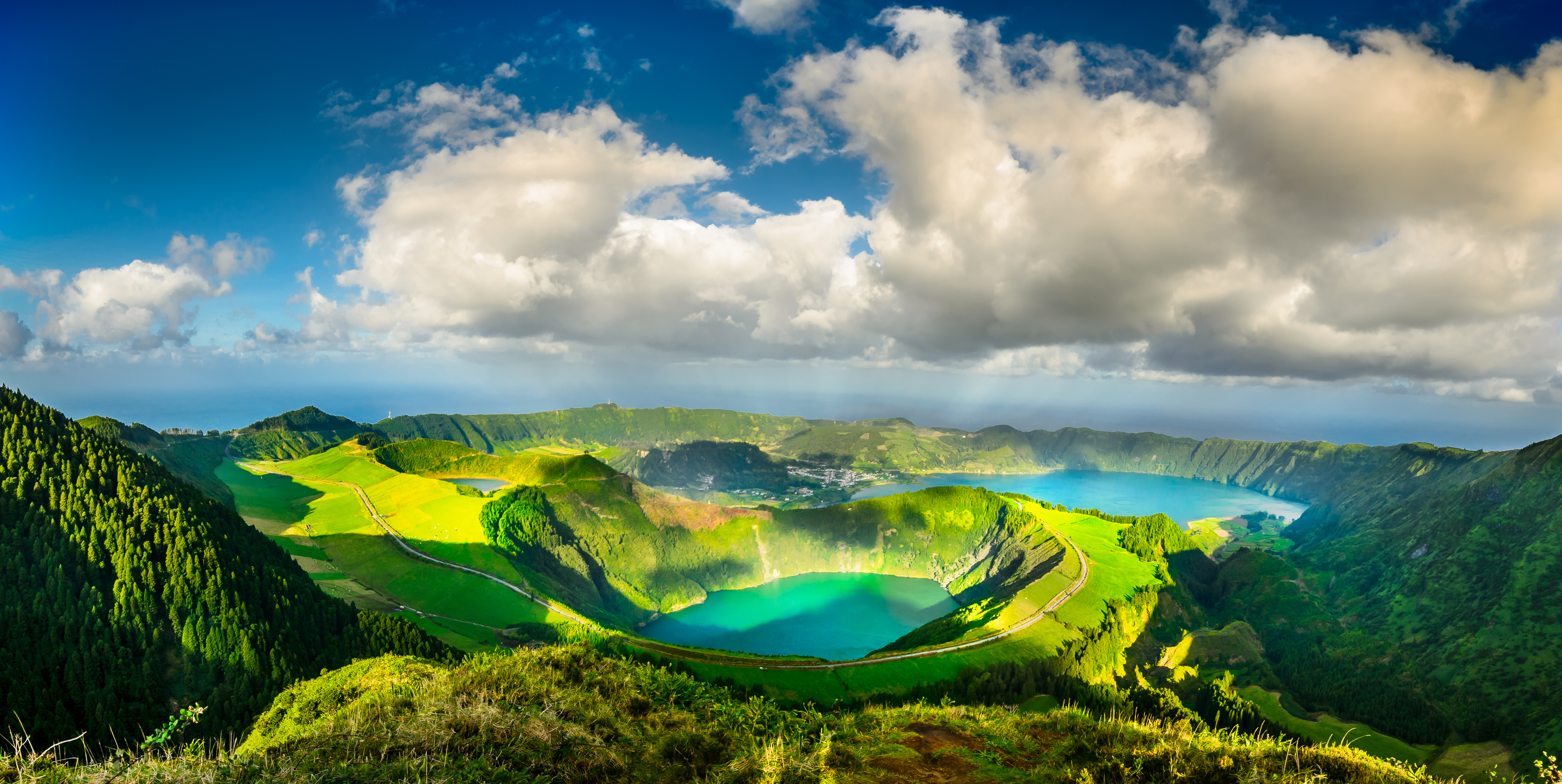 The Blue and Green Lakes of The Azores is a gem in the Atlantic.
Known for it's beauty along with historical and cultural charm, these gorgeous and diverse islands feature beaches, vineyards, volcanic crater lakes, world-class whale watching, hot springs, UNESCO protected landscapes, natural swimming pools, thermal springs, diving, surfing, waterfalls and more!
CruiseInsider's Recommended Voyage:
Regent Seven Seas 14-night Escape to the Azores Cruise from Miami to Lisbon
Germany
Germany's old-world charm and unique culture has been at the heart of Europe for centuries and, more than ever before, is becoming a must-visit destination for even the savviest travelers. Germany's incredible history, amazing cuisine, friendly people, modern conveniences and one-of-a-kind architecture offer so much to see, taste, and enjoy in every region.
Germany sits on the Rhine, one of the most spellbinding rivers in Europe.
From Oktoberfest to Christmas Markets to Carnival and the world famous castle-lined rivers, a Rhine River cruise through Germany reveals a landscape of beauty and culture. Explore the Black Forest, visit Germany's best-preserved medieval castle and enjoy the turreted fortresses, grand cathedrals, historic cities, medieval towns and spectacular scenery as you see Germany while sailing one of Europe's best-loved rivers.
CruiseInsider's Recommended Voyage:
Viking's 7-night Rhine Getaway River Cruise from Basel to Amsterdam
Insider Tip: The home of Bach and Beethoven, Germany boasts around 300 theaters, 130 professional orchestras and 630 art museums with internationally acclaimed collections and is ideal for travelers interested in the fine arts.
Tahiti, French Polynesia
When you see photos of paradise or think of what heaven on earth may look like, it's almost guaranteed that a picture of Tahiti comes to mind. Azure blue water, wild coastlines, ancient petroglyphs and marae (temples), and pockets of authentic Polynesian culture make the islands of Tahiti one of the most spectacularly beautiful and diverse environments on earth.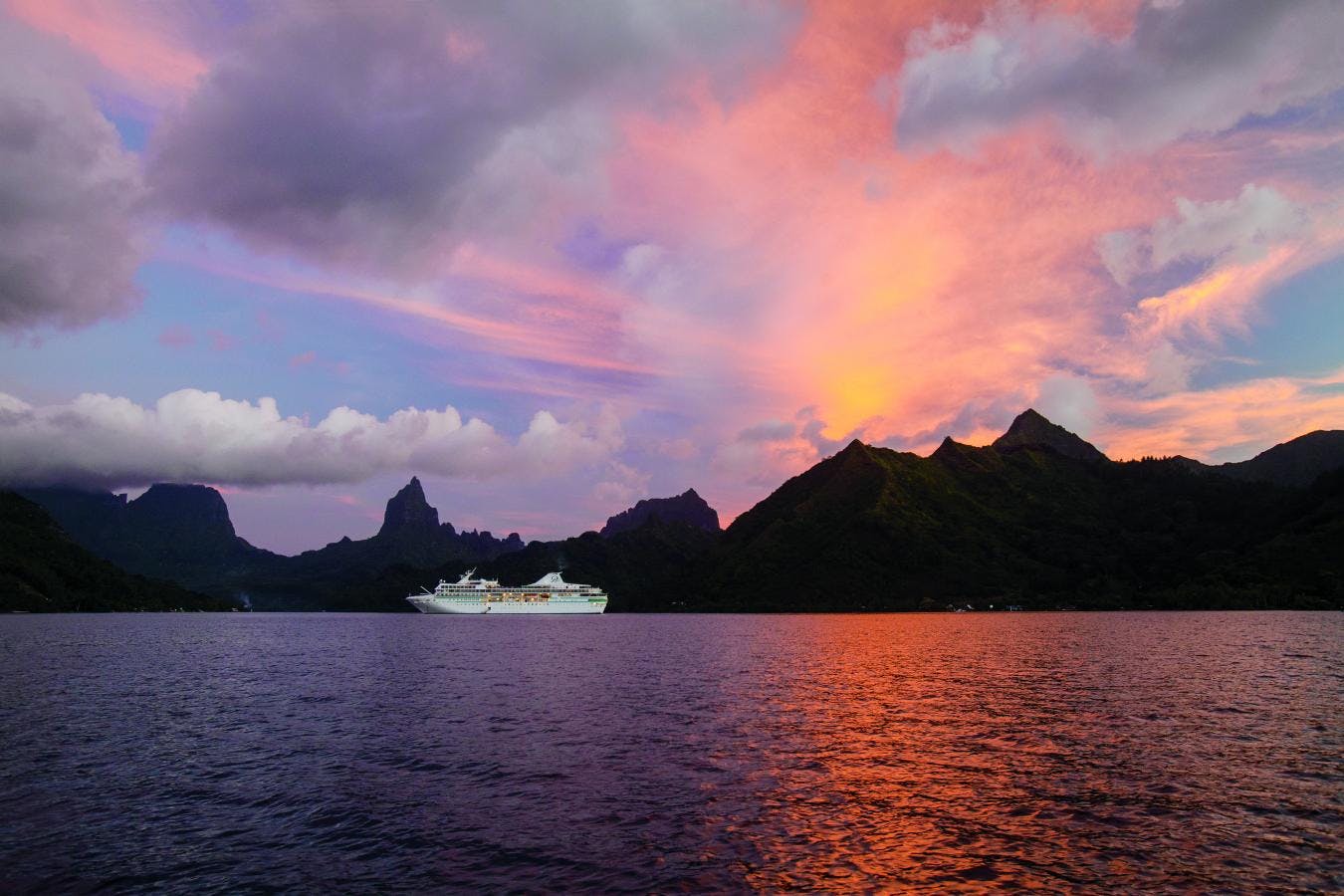 Tahiti is comprised of 118 islands in all strewn across millions of square miles in the South Pacific.
Traveling to Tahiti–one of the world's most sought-after destinations–has never been easier thanks to an array of cruise options and luxury yacht experiences. Perfect for romance or rugged adventure, Tahiti is a bucket-list vacation and one of the most beautiful destinations in the South Pacific.
CruiseInsider's Recommended Voyage:
Paul Gauguin's 7-night Tahiti & The Society Islands Cruise roundtrip from Papeete
Anguilla (Caribbean)
Anguilla is a "hidden" island gem in the heart of the Caribbean Sea, uncluttered by tourists and far away from the standard cruise ship routes. Boasting pristine beaches, incredible island food, unspoiled beauty and some of the world's best hiking trails, Anguilla is one of the West Indies most under-the-radar places.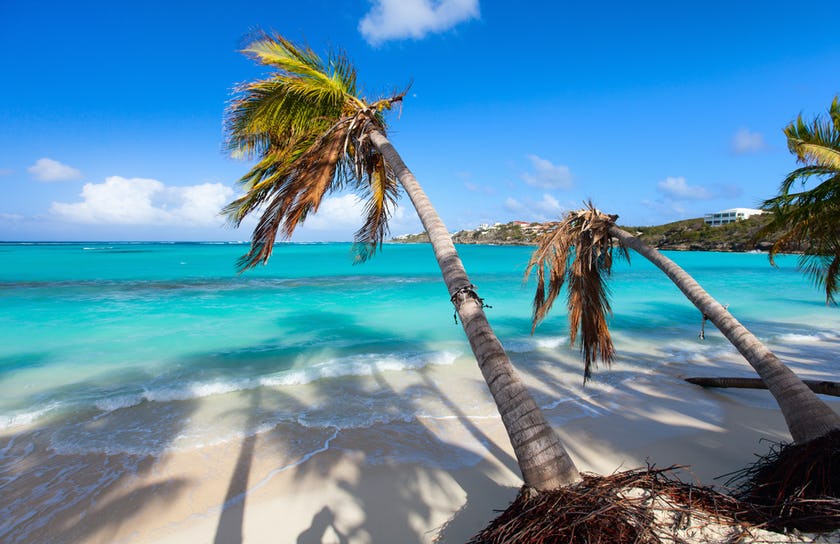 Sun, sand, and sea await on the unspoiled Caribbean island gem of Anguilla.
Whispered about for years by locals and regular visitors, Anguilla is now poised to become one of the Caribbean's most talked about ports. See the incredible beaches, azure blue waters and breathtaking cliffs of Anguilla now, before the word about this paradise-like Caribbean port really gets out!
CruiseInsider's Recommended Voyage:
Silversea's 10-night Eastern Caribbean Cruise from Ft. Lauderdale to San Juan
Insider Tip: Only about 14,000 people live on Anguilla (pronounced Anne-gwilla and rhymes with vanilla) with a rich history and culture dating back to the Arawaks, who traveled to the island from South America as far back as 3,500 years ago.
The Maldives
No two words sum up the luxury travel experience as effectively as The Maldives, an archipelago of coral islands that even the most discerning travelers would agree is unmatched in terms of elegance and exoticness. An immaculately presented paradise, The Maldives is a flawless gem for travelers looking for vacation perfection.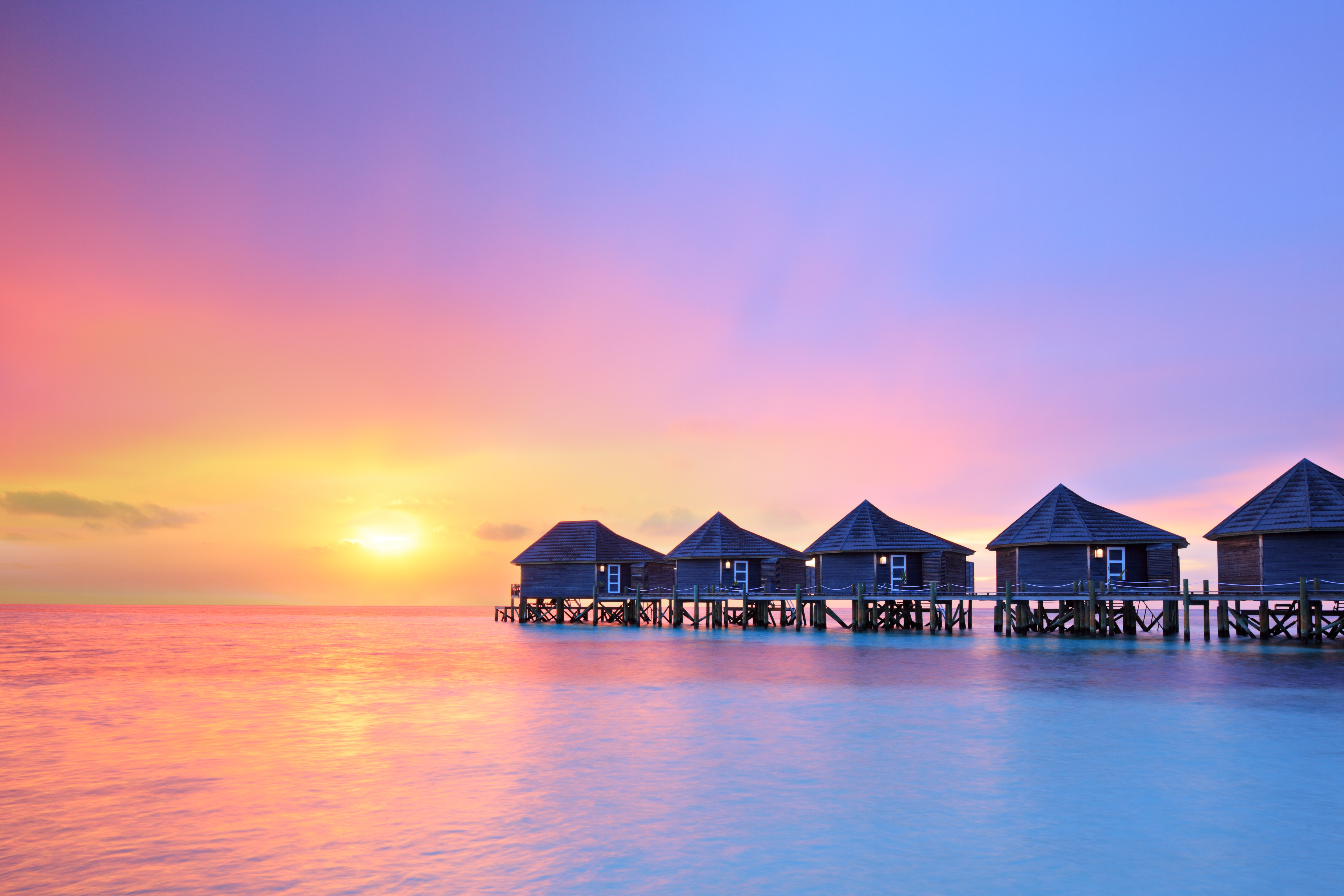 Sunset on Maldives island is a stunning site to behold.
An exquisite island paradise where white sand, perfect tropical temperatures, crystal blue seas, over-water bungalows and private luxury has, in the past, been an exclusive Eden only for honeymooners or Hollywood A-listers, but now is your chance to experience this Indian Ocean hotspot.
CruiseInsider's Recommended Voyage:
Seabourn's 16-night Myanmar & Malaysian Marvels Cruise from Malé to Singapore
Vietnam & Cambodia (Southeast Asia)
The Mekong River winds its way from the Tibetan plateaus of China and through the rainforests, plains and rice fields of five Southeast Asian countries before meeting the South China Sea. In terms of historic, cultural, natural and ecological richness, the Mekong has no equal.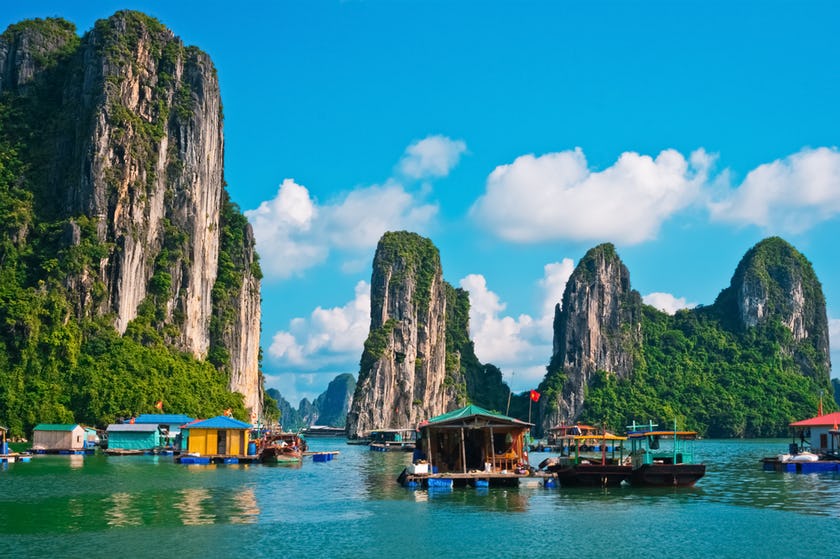 A Vietnam river cruise takes you from bustling cities such as Ho Chi Minh City and Hanoi, to rural towns and rugged coastlines like Ha Long Bay.
From the sagas of ancient empires, colonial powers and modern conflicts to its temples, wildlife, heritage sites and fishing villages untouched by time, nowhere are the river's riches more apparent than in the neighboring, but distinct countries of Vietnam and Cambodia - one of CruiseInsider's must-see regions to visit in 2019.
CruiseInsider's Recommended Voyage:
Lindblad Expedition's 12-night Vietnam & Cambodia Along the Mekong River Cruise from Siem Reap to My Tho
Insider Tip: Lindblad's riverboat Jahan is appointed in grand style, with large, gracious staterooms with private balconies and luxurious touches ship wide, and is widely considered the finest ship on the Mekong.
Ireland
From fairytale castles to lush, green countryside as far as the eye can see, Ireland offers a wide range of activities, culture and history for visitors of all ages and adventure levels. Affordable and adventurous, with scene-stealing natural beauty in every direction, this land of saints and scholars should be on your travel list in 2019.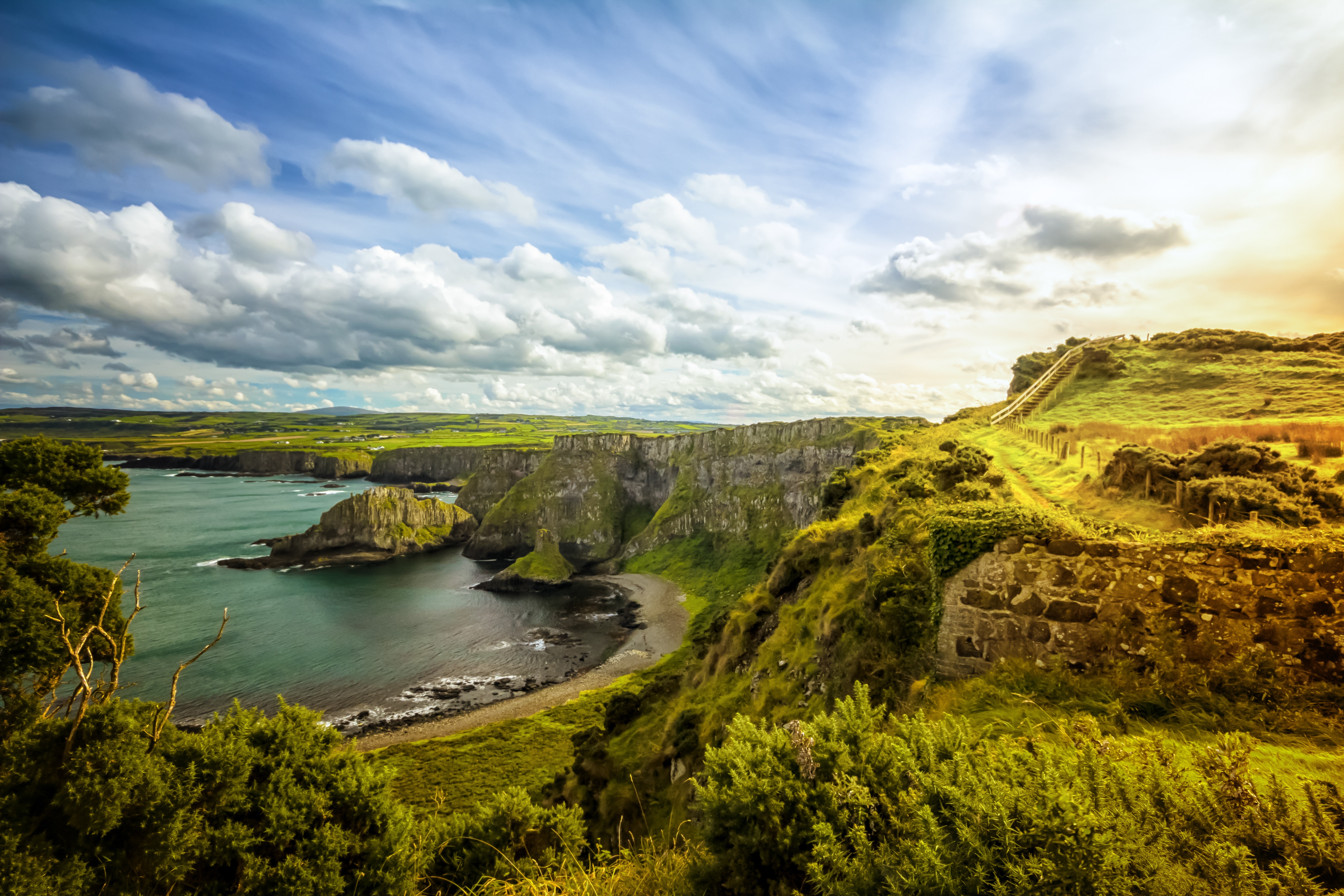 The iconic Cliffs of Fairhead in Northern Ireland are a dramatic site from the sea.
The best way to see the Emerald Isles in style? From the sea itself! A luxury cruise through the British Isles allows you to explore and enjoy big cities like Dublin and Belfast as well as the beautiful scenery of northern waters, dramatic cliffs, epic castles, and rugged landscapes along Ireland's stunning coastlines.
CruiseInsider's Recommended Voyage:
Celebrity's 10-night Ireland & Iceland Cruise roundtrip from Dublin
Panama
So much more than its famed canal, natural and man-made wonders combine in this exotic and ecologically diverse region. The country is curvy and narrow making it the perfect physical—and cultural—land bridge between North and South America.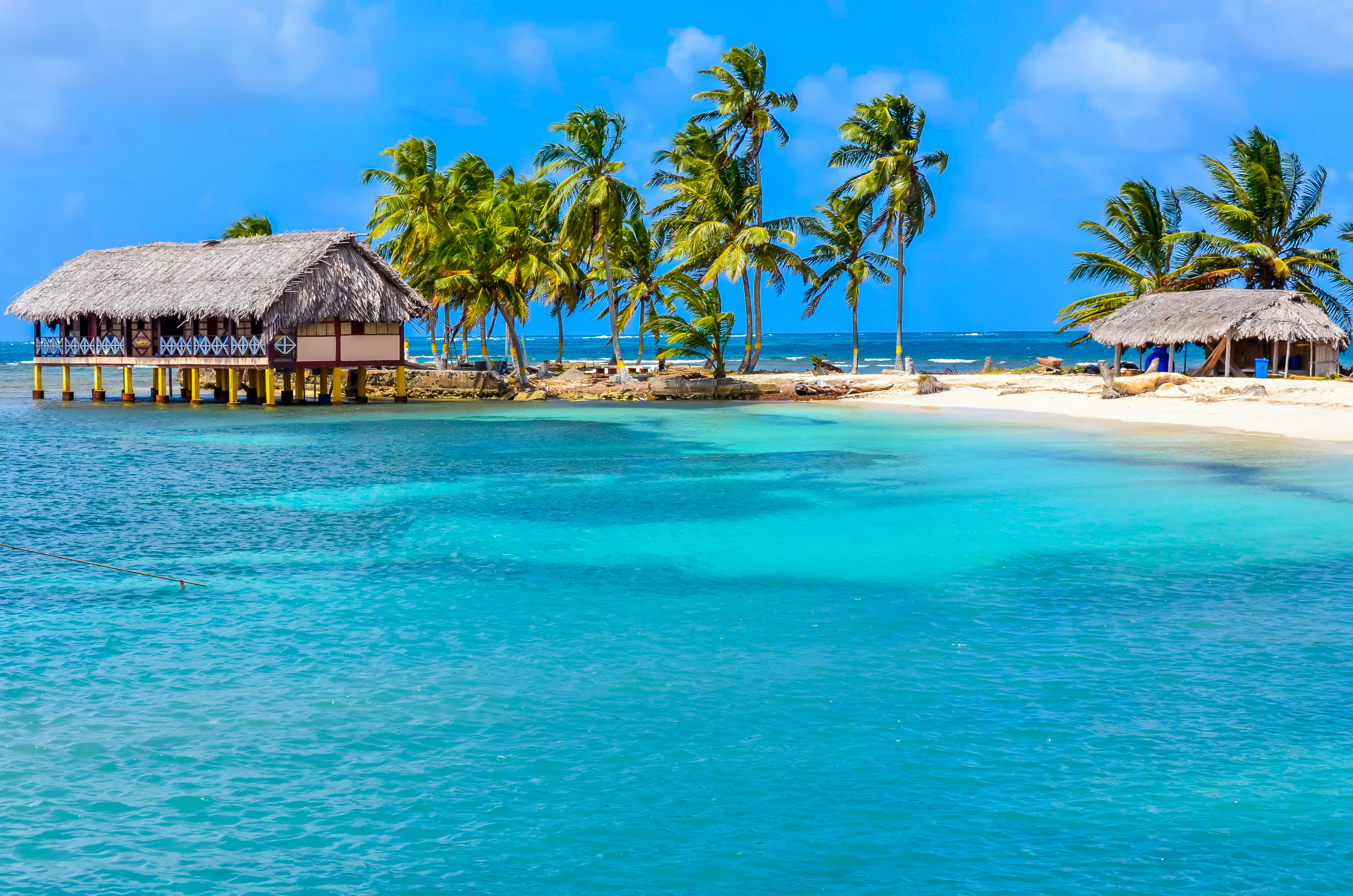 Beautiful beaches abound in Panama (San Blas Island).
Despite its global significance, Panama has often overlooked by tourists...until now. Panama's natural beauty is unsurpassed with hundreds of idyllic, deserted tropical islands scattered through warm blue seas as well as dense forests, exotic wilderness and an impressive variety of wildlife.
Insider Tip: One of the greatest man-made marvels in the world, traversing the Panama Canal—a legendary feat of engineering that joins the Pacific and Caribbean in the most direct way possible—actually takes at least 20 hours by cruise ship, but is one of the highlights of every voyage calling on this Central American gem.
CruiseInsider's Recommended Voyage:
Oceania's 16-night Portraits of Panama Cruise from Miami to Los Angeles
The world is filled with too many fantastic places to count, but hopefully this list of our most highly recommended destinations will help you discover something new and exciting in 2019.
Whether you want an exotic beach paradise, to explore off the beaten path, or you're looking to experience authentic adventure, 2019 is the year to see the world as an insider on an ocean, river or expedition cruise voyage.
For a complete list of the best places to go or to begin planning (and saving) on your vacation, connect with a CruiseInsider expert today by calling (877) 734-6858.