Not many travel companies offer travel options by land, by sea and by river while also catering to every type of traveler. Since 1925, Tauck has been that very travel company, offering an adventure for everyone on one of their small ship expeditions, river cruises, land journeys, guided group trips or family-friendly tours.

Whether you're luxury-minded, part part a large group or are simply looking for multi-generational family fun, Tauck has something for everyone and is our recommendation for the next cruise line to try!

If you're looking for a new vacation and enjoy outstanding personal service, uncompromising standards for quality, and a steadfast commitment to making the most of your vacation time, you need to experience the Tauck difference.




Tauck has 90 years of expertise in small-ship, yacht and river cruising, plus a rich history of custom land journeys.
Why Choose Tauck?
With unbeatable value on land, river and small-ship journeys, plus extra perks you can't get anywhere else including $500 and a FREE pre- or post-cruise hotel stay for new-to-Tauck guests, we think Tauck is the perfect vacation to try next.

There are dozens of reasons why our experts recommend Tauck with confidence - here are some examples of why we love this travel company.
A Variety of Travel Options
No matter where you go or what mode of transportation you prefer, Tauck offers uniquely personal travel experiences that are innovative, inspiring, inclusive and more engaging than your typical vacation.
River Cruises
Explore Europe's great waterways, from the Rhine and the Danube to the Rhone and the Seine, on all-inclusive, intimate riverboat journeys, with exclusive cultural experiences onshore.
Insider Tip: Tauck's destination fleet features more 300-square-foot suites on average than other any other river ships of comparable size.


Small-Ship & Yacht Adventures
Tauck's culturally-inspired small ship journeys explore destinations in Asia-Pacific, Cuba, Central America, Europe, and North America with the excitement of discovery and immersive adventure, in ports of call big ships can't reach.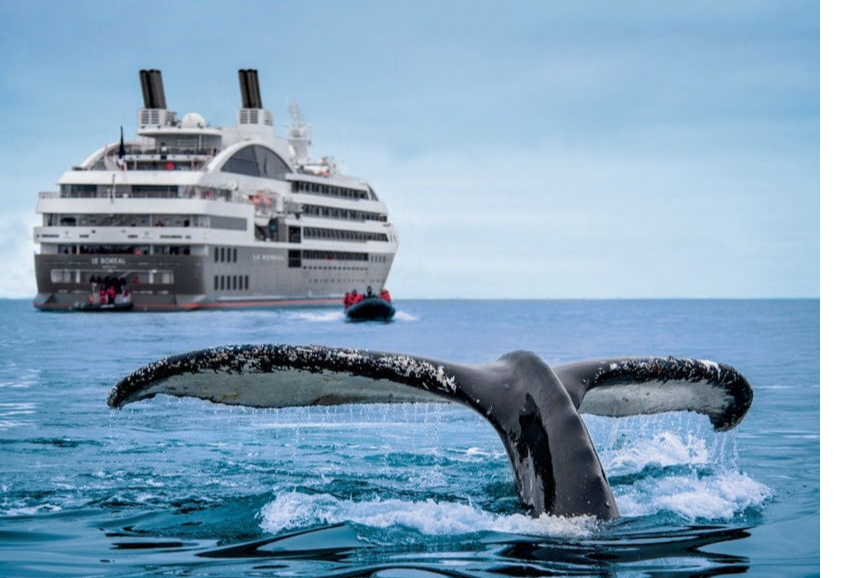 Small ship cruises feature cultural journeys and expeditions that explore the world intimately.


Family-Friendly Journeys
Tauck Bridges family tours are designed to inspire wonder and enrich understanding for every age level. All your travel details are taken care of so you can share experiences, and connect with each other through the magic of travel.
Insider Tip: 81% of Tauck's river cruise cabins are 225 square feet or larger and most ships have cabin types that accommodate triples.

Personalized Land Tours
Explore six continents on fully guided land journeys from Tauck, seamlessly orchestrated with authentic experiences on and off the beaten path, exclusive access, insider perspectives, premium hotel stays, and local cuisines.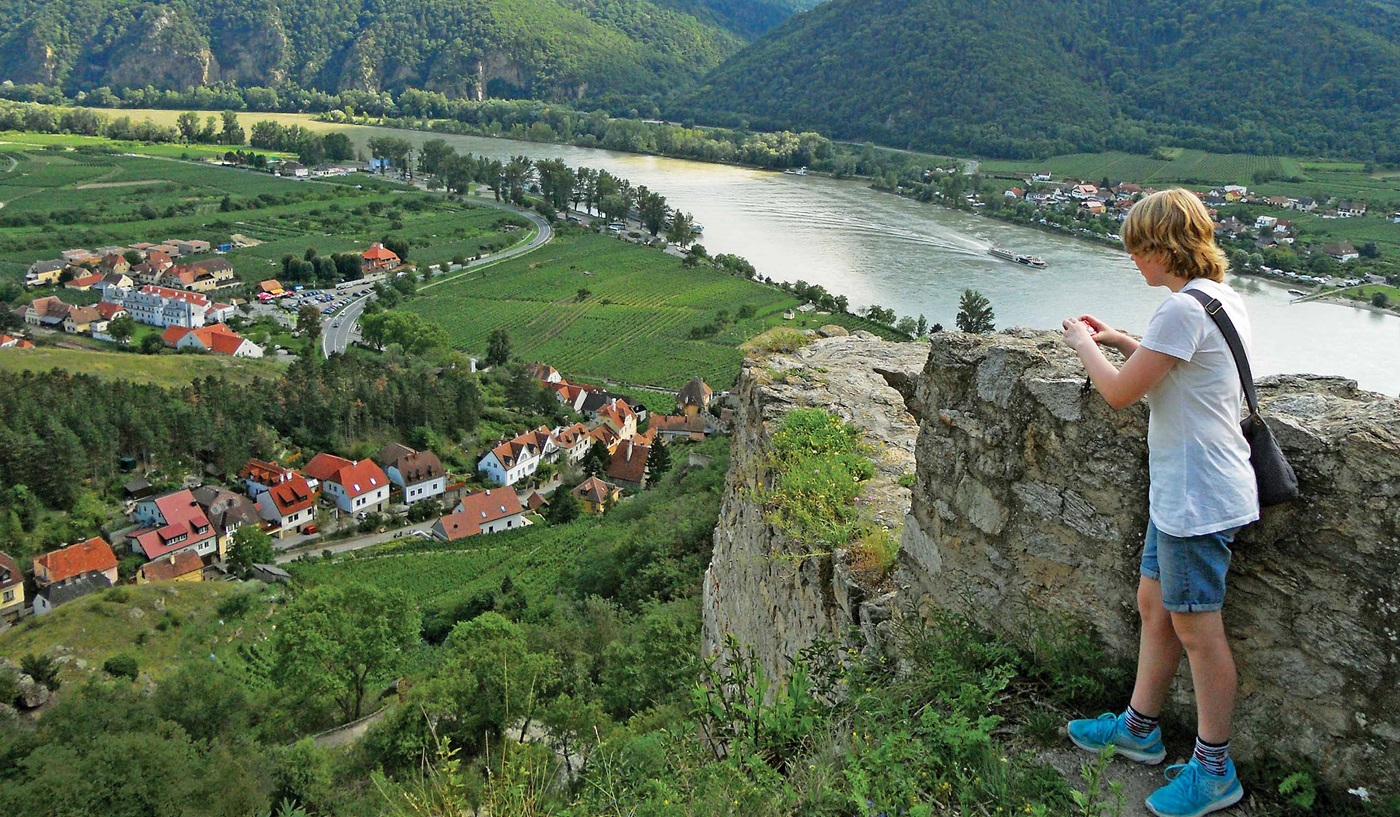 Tauck land journeys are fully guided, seamlessly orchestrated, and often feature special small-group departures.
Unique and Memorable Experiences
Embrace local culture. Meet the people. Make it personal. With Tauck, nothing is cookie cutter! Expect to see the sights a bit differently than you would with anyone else and go beyond the ordinary, off the typical tourist radar.
Meet the locals and see treasures other travelers won't. Listen to noted lecturers in notable places. Spend evenings in private castles and go behind closed doors. Wine and dine in legendary wineries and restaurants.
Whatever your style or sense of adventure, get ready for life-changing moments that have the power to put the wow back in your vacation.
A few of the moments you can embrace on an exotic Tauck journey include:
Ride a camel through the ancient pink limestone-carved city of Petra in Jordan.
Observe the timeless "circle of life" from a hot air balloon high above Tanzania's Serengeti plains, descending to a champagne breakfast in the bush.
Discover the secrets of Japan's Geisha culture with a local guide along the backstreets of Kyoto.
Dine under the wings of warbirds at an exclusive dinner at a state-of-the-art aviation museum on New Zealand's South Island.
Sip wine with vintners and play pétanque with locals in France.
Wander down Spain's medieval lanes and pedestrian promenades, tasting history in memorable bites.
In Italy, take lingering looks at Renaissance masterworks in the Vatican Museums with no crowds around.
View polar bear cubs cavorting on the tundra in Manitoba, and gaze at grazing elk in the Canadian Rockies.
Learn the secrets of Rockwell-esque towns along New England's pastoral byways.
Sip Mint Juleps and gain insights from experts in Magnolia-shaded plantation gardens in the Old South.
Stand shoulder to trunk with a Giant Sequoia in Yosemite then glide down the Colorado on a pontoon raft, and wake up to a Grand Canyon sunrise.
Expertly Guided Travel
With an average 10 years of service with us, Tauck Directors are the difference between a trip and a trip of a lifetime. These are knowledgeable, local experts who know the destinations like the back of their hand and help make every moment of your vacation count.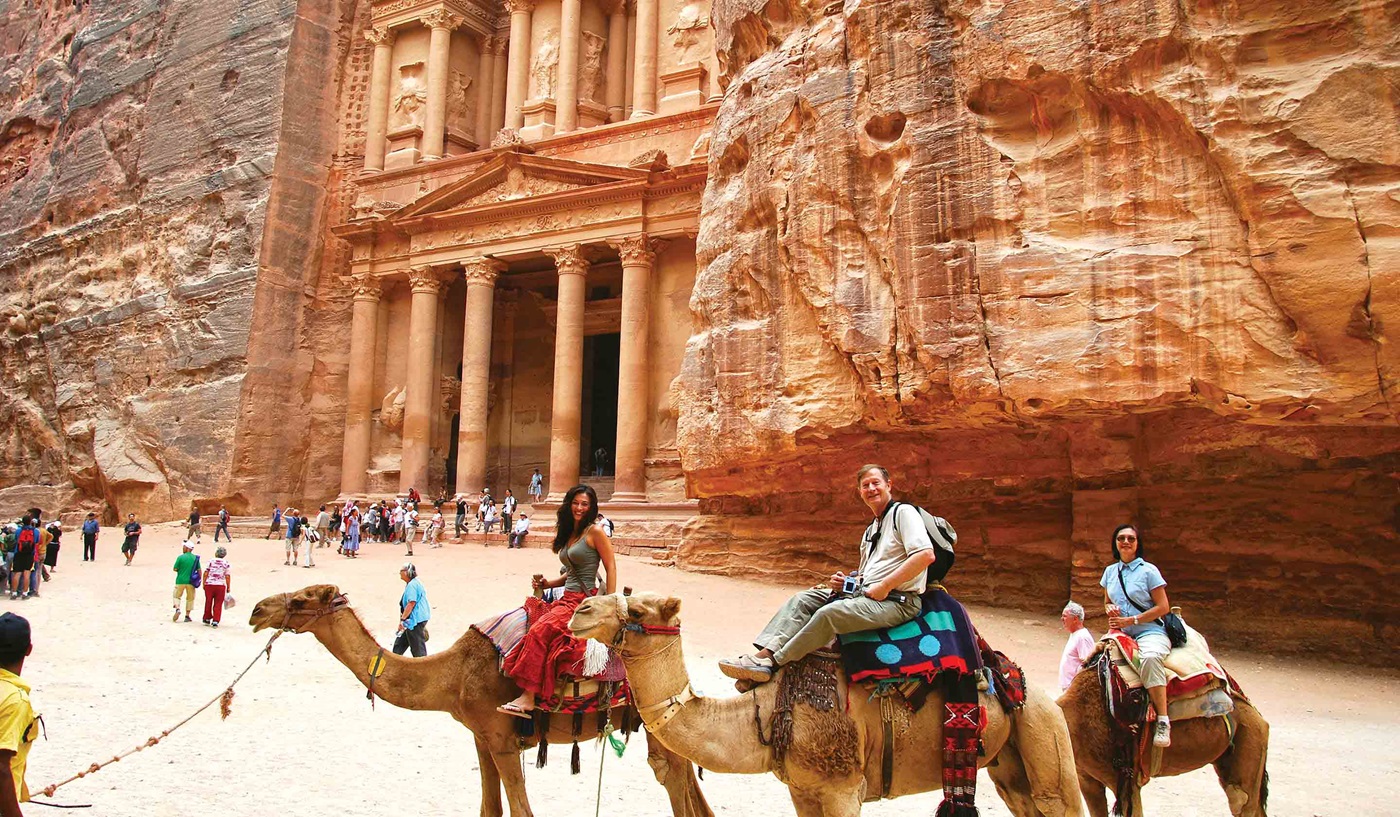 Experience each destination with personalized guided tours averaging 24 guests per departure.
Get to know the locals. Experience a more authentic slice of life. Walk into places off limits to other travelers. Immerse yourself in the customs and cuisine. Foster camaraderie and lasting friendships with like-minded travelers. Tauck's expert guides are hand-picked and have insider knowledge you can't get when traveling on your own as they share enriching experiences and perspectives on a deeper level.
All-Inclusive Fares
Virtually every travel expense is included in one up-front price – airport transfers as specified in the itinerary, all hotel and ship accommodations, entertainment, most meals, special dinners, land and cruise transportation, sightseeing, shore excursions, luggage handling, most taxes, concierge-style services Tauck Directors, services of local guides and more.
Insider Tip: Over 100 cost components are included on every land trip and cruise – which means no hidden costs, no surcharges, no on-tour surprises!


Additionally, all appropriate gratuities for luggage handling, bellmen, doormen, dining room servers, and ship staff are included in your fare. Tauck staff gratuities are also included on all small ship and river cruises and all Tauck Bridges trips.
Extra Perks for New Guests
More than just state-of-the-art ships, exquisite service, unmatched value and immersive journeys, Tauck aspires to give you everything. And so do we! Our experts know that a truly all-inclusive travel experience is about exclusive pricing and all the extra perks you can get.
Insider Tip: With $500 for new to Tauck guests plus a free pre- or post-hotel stay on every journey, now is the time to experience something different by CLICKING HERE.

Family-Friendly Adventure
Tauck is thoughtfully designed for families to enjoy together. Wherever you travel with Tauck, their exclusive partnerships, hands-on activities, and enriching kid-centric tours connect families and create lifelong memories.

Tauck boasts an impressive destination fleet of custom-designed riverboats perfect for families.

'Tauck Bridges' – journeys for the whole family to enjoy together – are kid-friendly, family focused adventures designed to let you learn, see and do things together, sharing in the spirit of discovery that is geared toward the entire family. These specially crafted journeys offer a perfect mix of fun and relaxation, and provide pleasures aplenty for young and old.
Insider Tip: In Paris, on select dates, Tauck Bridges families skip the lines – and the general public – on a Tauck Exclusive after-hours art-filled scavenger hunt in Musée du Louvre.
We Are Award-Winning Tauck Specialists
CruiseInsider is a preferred partner with Tauck and our experts have actually sailed on Tauck ships, been on many of their journeys, planned hundreds of family adventures and have won numerous industry awards. We are your Tauck land, ocean and river specialists!
Our insiders can help you explore the possibilities with and will work alongside you to plan, perfect and save on your ideal Tauck journey. With exclusive pricing, extra perks and a new to Tauck incentive that you won't find anywhere else, it's finally time to book your very first Tauck adventure.
Speak to a Tauck expert at 1 (877) 734-6858 today to learn more about our exclusive new to Tauck offer or click here to get your $500 extra perk!