A region of diverse cultures, natural beauty, rich history, great weather and more can't-miss sights than almost anywhere else on earth, the Mediterranean attracts millions of travelers every year and spans several must-see destinations from Italy to Israel, Croatia to Cyprus, the Amalfi Coast to the Turquoise Coast, Corsica to Sardinia and Portugal to Greece.
For many people, visiting the Mediterranean is a once-in-a-lifetime experience. But with so much to see and (typically) a limited amount of time to take it all in, maximizing your Mediterranean vacation is a must.
Learn why September and October is, without a doubt, the best time of year to cruise the Mediterranean. The perfect mix of cosmopolitan cities and medieval towns, big and small islands, sandy beaches and rugged coastlines, ancient sites and modern marvels—a fall Mediterranean cruise is one of the best vacation values in travel.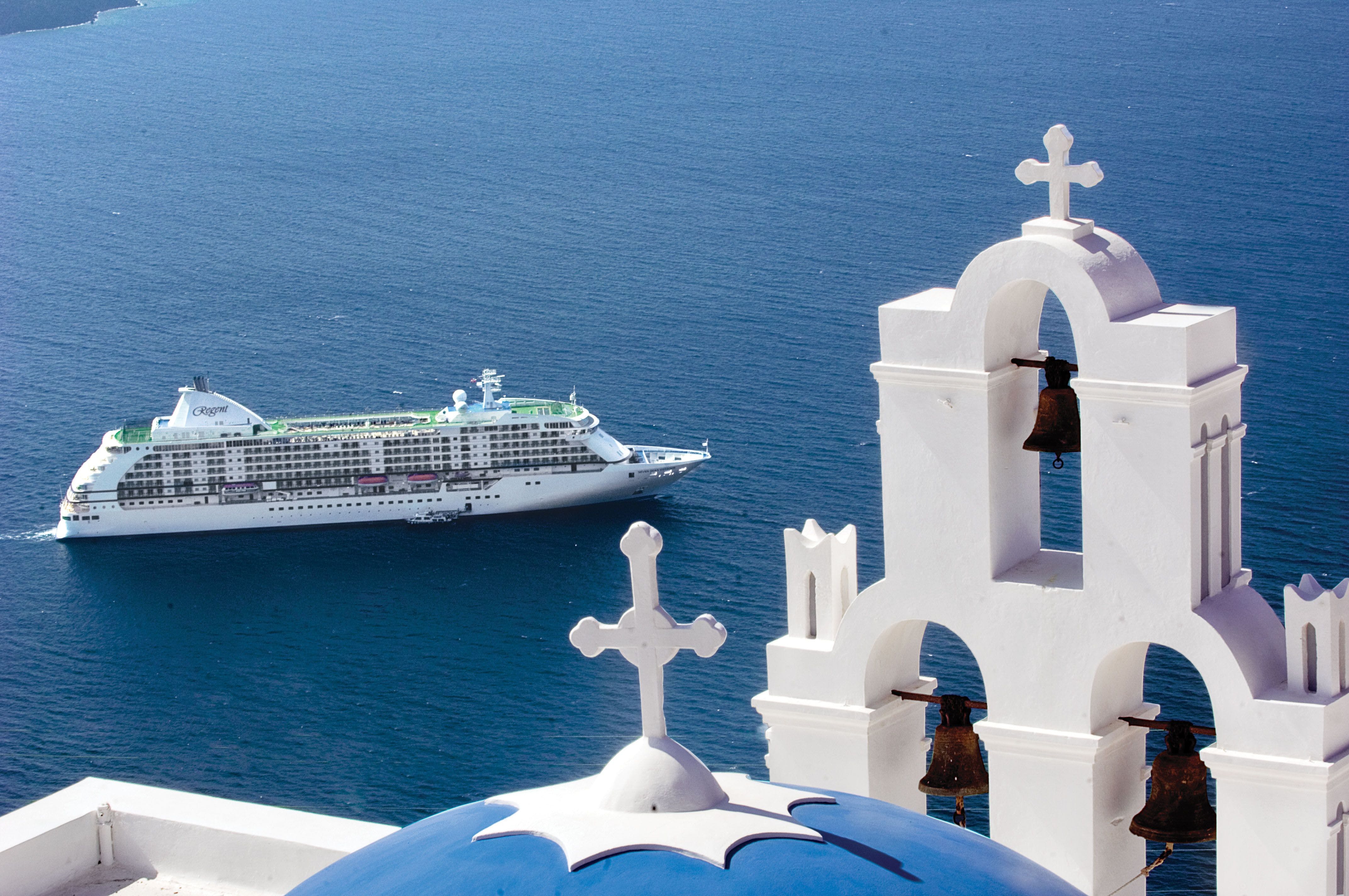 Island-hopping via cruise ship is the ideal way to see the Greek Isles.
When Is the Right Time to Visit?
Since planning a vacation is often dictated by factors beyond your control—from budgets to big events, the crowds to the cruise line's itineraries or the amount of time off you have to others you're traveling with—the Mediterranean is one of those picture perfect places that can actually be enjoyed year-round.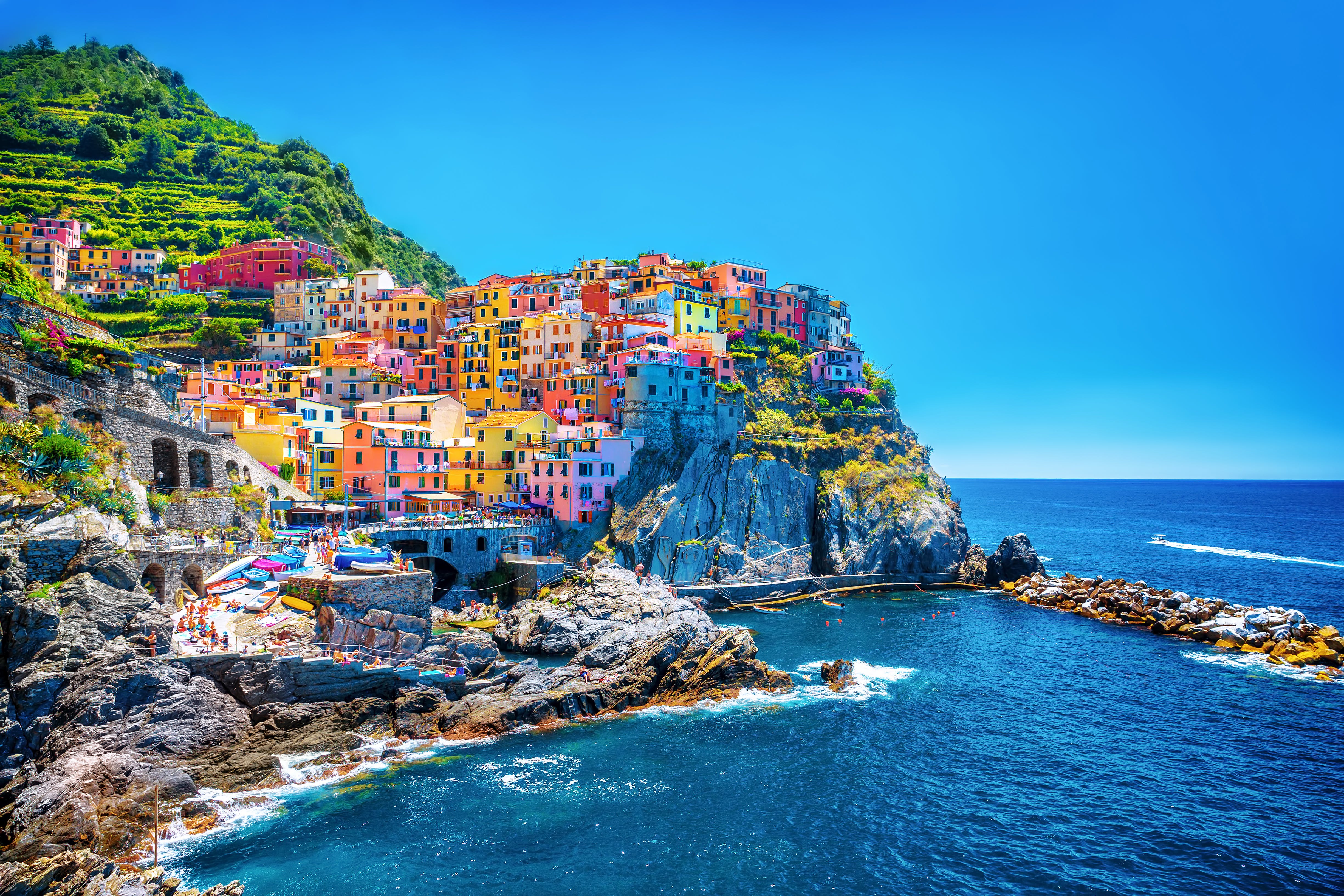 Cinque Terre in Italy is one of the most colorful cities in the world.

If you have the freedom to choose when to cruise, here's why our experts believe experiencing the Mediterranean in the fall months makes the most sense.
Sunny days, cooler temperatures
Temperatures in the Mediterranean drop as leaves fall, making autumn days ideal for sightseeing. Cities like Rome will be cooler, making a walk around town squares much more pleasant compared to the summer months. Onboard, the mild temperatures make for a much smoother and more comfortable cruising experience overall.
Fewer crowds, calmer seas
By September and October, the summer cruise crowds have usually dissipated. This means less tourists in port so must-see spots and can't-miss sites will be typically easier to explore and navigate. The "shoulder season" also means less people so ships aren't as packed giving you plenty of space onboard to relax.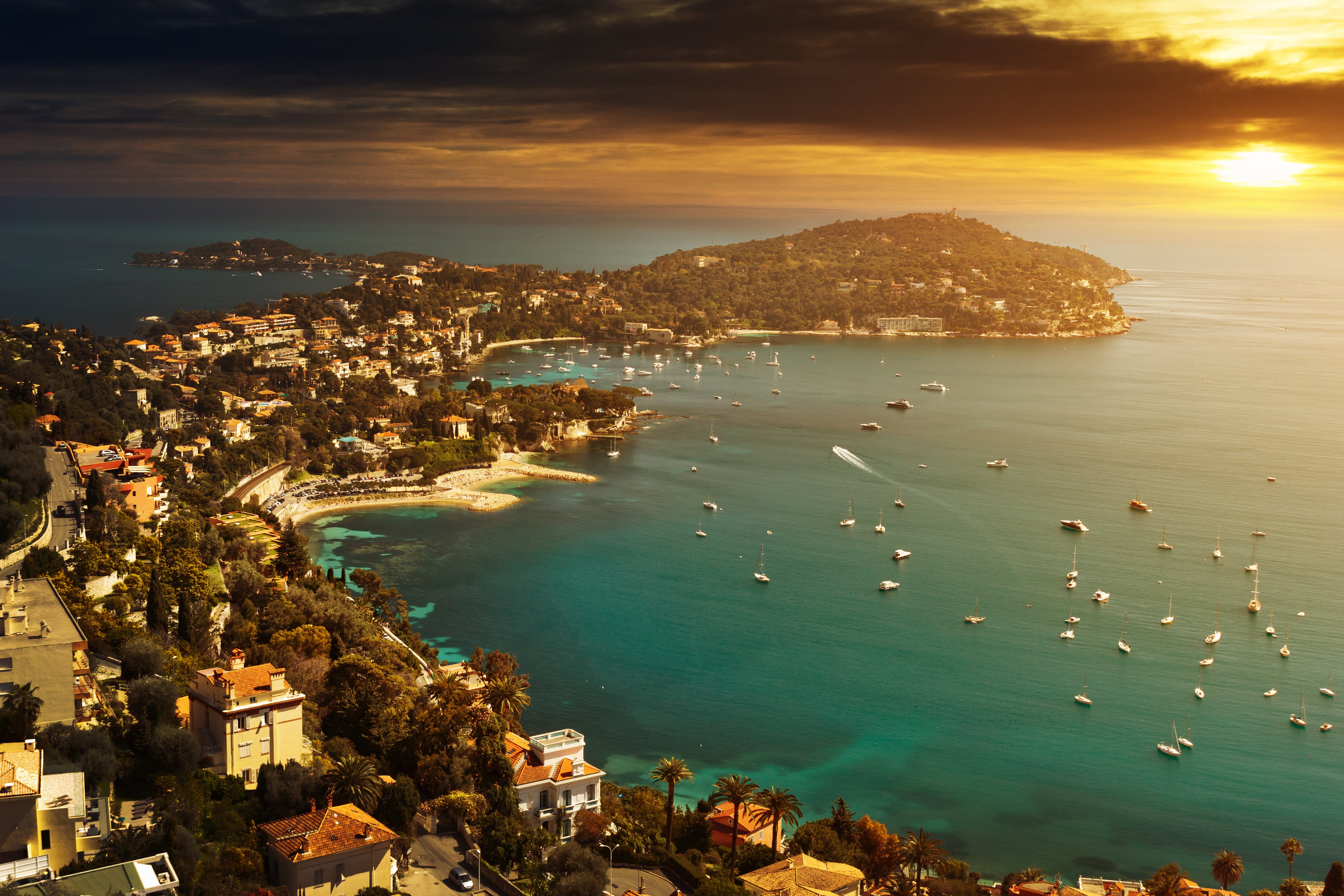 The French Riviera is a bucket-list destination.

Cities along the French Riviera that are normally jam-packed tend to wind down this time of year, allowing cruisers to enjoy nearby cruise ports at a more leisurely pace. The city of Nice stands out with its medieval town, gorgeous beaches, and golden hues against cloudless blue skies in the fall. The Mediterranean waters also remain warm enough for a swim as late as November and calm enough for easy sailing.
Insider Tip: After a cool dip in the Mediterranean's calm, azure waters, try Nice's favorite tuna sandwich, the delicious pan bagnat.
Best food and wine of the season
Food and wine is another highlight for Mediterranean cruises in the fall. Of course, Mediterranean food and wine is available all year round, but the fall signals harvest season and many cities celebrate by hosting unique festivals for true food lovers.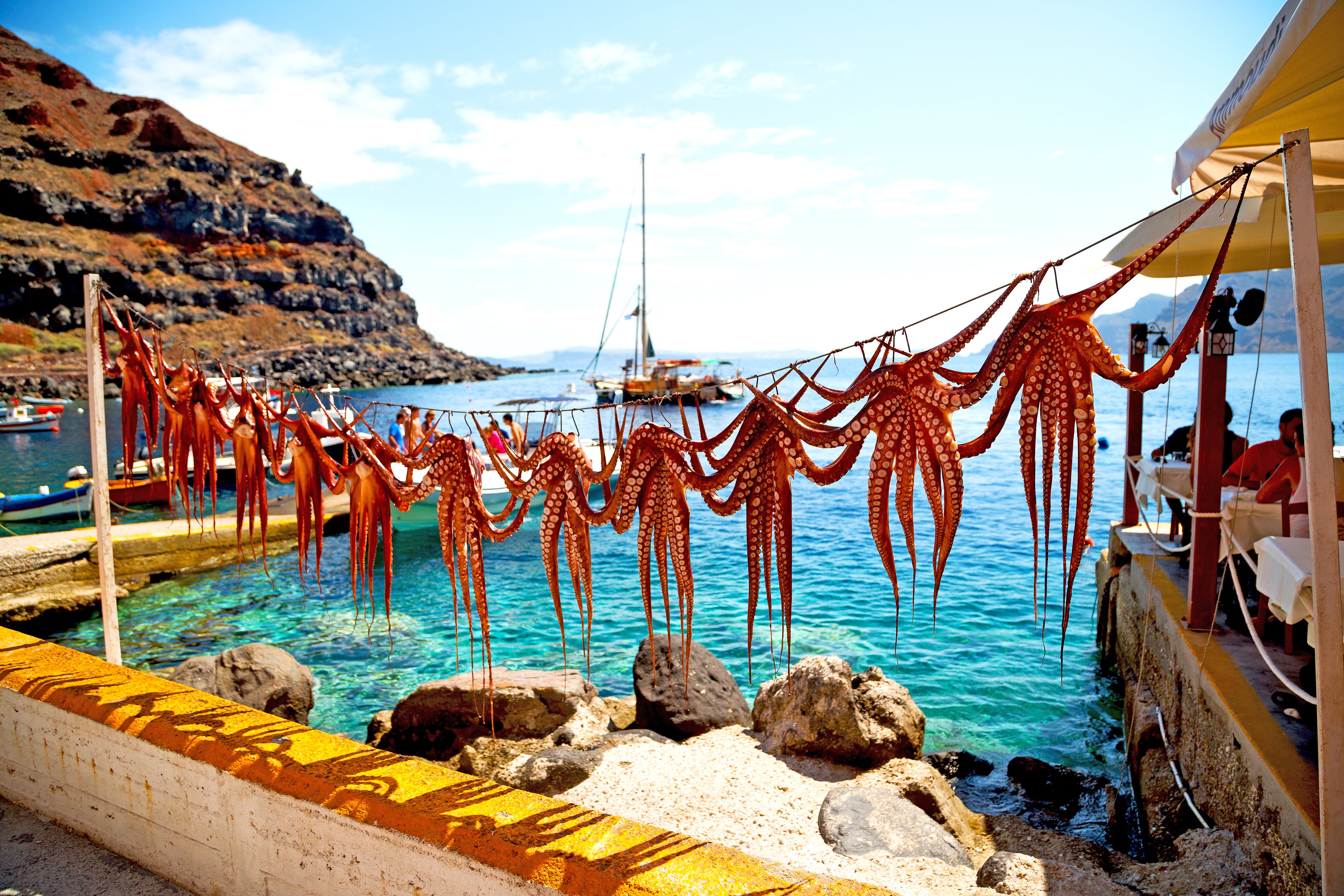 Octopus is a delicacy in the Mediterranean and you'll never have it fresher!

Depending on the specific cruise itinerary you choose, Barcelona is a great port of call to visit during a fall Mediterranean cruise. Aside from architectural gems like La Sagrada Familia and Parc Güell, the city hosts the Sitges Wine Harvest and Cavatast Festival in October drawing from nearby Rioja and Ribera regions.
Insider Tip: Don't miss the street food festivals in Barcelona! Try the Moscatel sweet wine or roam the city for fresh seafood, roasted sweet potatoes, pumpkin soups and marzipan.
Amazing wildlife abounds
Also occurring every fall, the Mediterranean shores and coasts come alive with a diversity of marine wildlife and bird species. In fact, most migrant bird species of Northern Europe fly across the Mediterranean around autumn. This time of year, raptors and flamingoes can be found in Spain, France, and Portugal while endangered species like the lesser kestrel, rock partridge and the legendary peregrine falcon are often seen in Croatia and Montenegro respectively.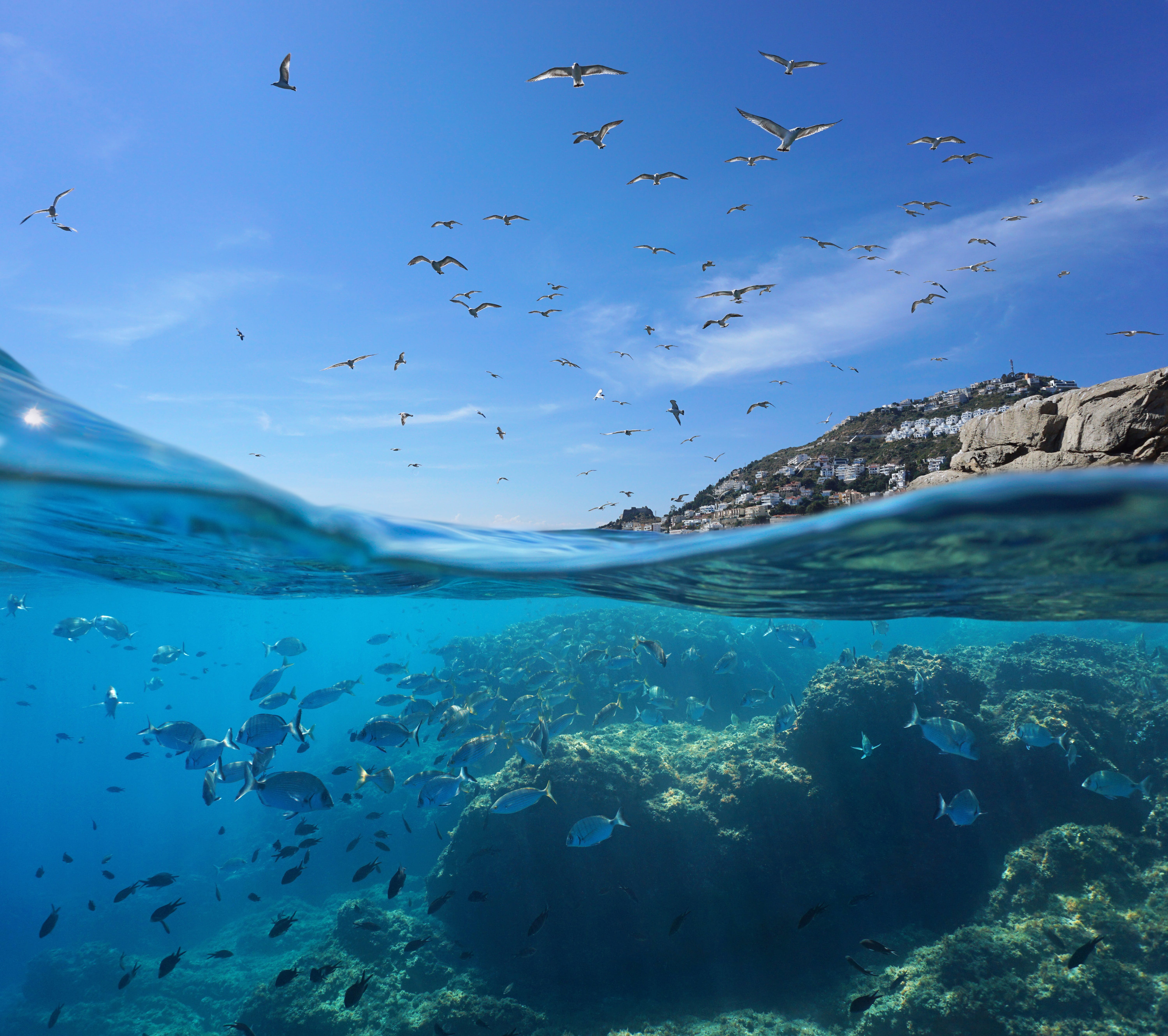 Marine mammals are found everywhere in the blue waters.

Marine mammals throughout the Mediterranean include the monk seal and cetaceans like the fin and sperm whales, short-beaked common dolphin and harbor porpoise. Hundreds of unique fish species also abound in the bright blue waters of the Mediterranean. It's not unusual to see a school of sardines and anchovies when you head in for a dive or snorkel during the fall months.
Insider Tip: Watch the skies in Crete for the enormous raptor lammergeyer or the incredible bearded vulture.


Simple, safe and surprisingly affordable, a Mediterranean cruise allows you to experience a variety of destinations in comfort with a virtually endless amount of activities both on land and at sea. And while summer might be peak cruising season, try sailing in the fall if you want to make the most out of the Mediterranean.
Connect with a CruiseInsider expert today at 1 (877) 734-68508 to start planning your fall Mediterranean cruise.