When the weather turns cold and dreary or winter feels never ending, travelers' sights turn toward warmer destinations.
Taking a mid-winter cruise can be a fantastic way to break up the doom and gloom of winter with a quick recharge into warmer weather. If you need a little inspiration or are looking for a last-minute vacation to a beach or beautiful locale, we've rounded up the 5 best warm-weather cruises to consider to get you through the long winter season.
The Caribbean
The year-round warm temperatures and proximity to the Eastern US make the Caribbean a popular wintertime cruise destination. Hurricane season is well behind us by the time winter truly hits and the Caribbean makes for the perfect getaway from the dreary winter temps.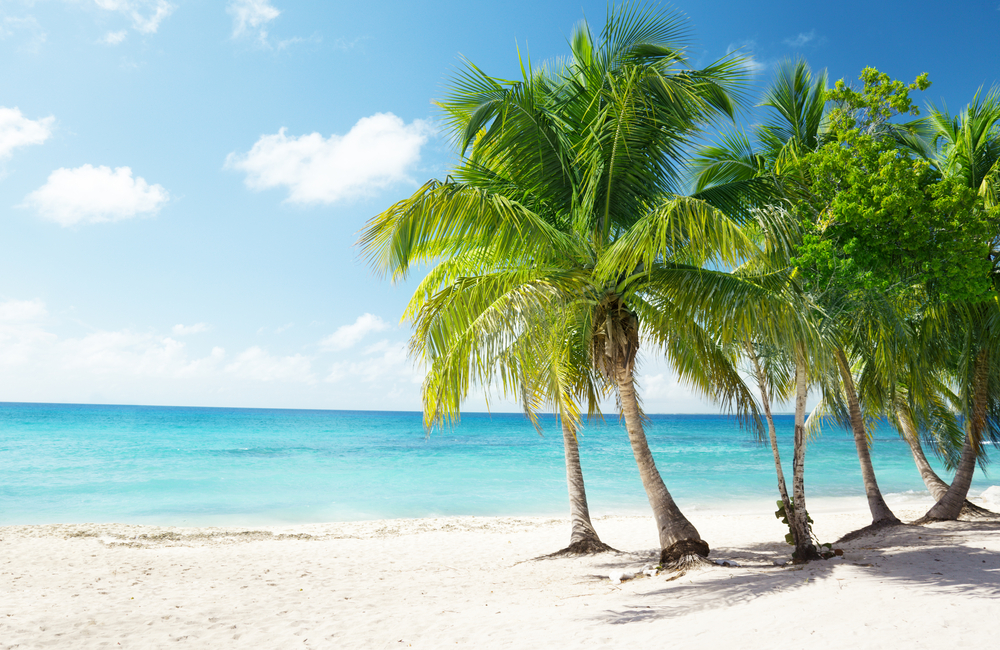 The white sands, blue waters and lush palm-trees of the West Indies make for a perfect winter getaway.
Plus, with ships departing all along the East Coast and the Gulf of Mexico, most Americans and Canadians are not far away from a warm-weather Caribbean cruise. Try a 7-night Classic Caribbean Yacht Harbors Cruise from Seabourn starting in Barbados and sailing to St. Maarten with stops throughout the top ports in the West Indies.
With hundreds of unique islands and thousands of miles of unspoiled beaches dotted with secret bays, hidden coves and incredible ports of call, the Caribbean is widely considered among the world's best vacation destinations.
Find dozens of cruise deals to the Caribbean here!
Indonesia
Cruising through the amazing Indonesian archipelago of Raja Ampat is like being transported to another world. Ancient rock paintings, caves, stunning jungle-covered islands by the hundreds and some of the most beautiful beaches in the world make up the landscape. However, the true highlight lies below the surface as Raja Ampat is one of the best diving destinations in the world.
The coral reefs are rich with colorful marine life making for snorkeling and diving experiences that you'll never forget. Raja Ampat is warm year-round, and the water temperature is always relatively warm, making it an ideal winter cruising destination.
Insider Tip: Even though you're cruising to warm destinations, nights at sea can sometimes be windy or chilly, so don't forget to pack a light jacket!
French Polynesia
Another region of the world that's perfect for a warm-weather winter cruise is French Polynesia - one of the most idyllic, iconic areas in the South Pacific. Winter can be a bit rainy, but overall it's beautiful and warm year-round.
No matter how you choose to spend your time, French Polynesia is sure to enchant and amaze you. With more than 100 islands making up French Polynesia, there's always something new to explore, such as:
Relaxing on a white or black sand beach
Hiking and climbing local trails mountains
Visiting ancient sites and landmarks
Exploring the beautiful backcountry
Swimming in lagoons and towering waterfalls

Visit the Society Islands and Tahiti on a 7-night cruise or extend your trip on an 18-night voyage to get a nice overview of the region. If you aren't pressed for time, you can book a full month aboard Oceania Cruises' 28-night Polynesian Escapade Voyage for a truly unforgettable trip.
Insider Tip: Worried about how you'll spend sea days on a longer cruise? Don't be. There's plenty of opportunities to relax in the spa, push your limits with fitness activities or play as hard as you want to onboard the ship so you'll never be bored!
The Galápagos Islands
The Galápagos cruise season goes all year which makes it the perfect warm-weather cruise destination for winter. When it's winter in the US and Canada, it's summer in the Galápagos!
Characterized by calm seas winter in the Galápagos is one of the best times to explore this untouched ecosystem. The calm water makes for excellent visibility and good snorkeling. It's also mating season for sea lions, turtles and tortoises, so iconic wildlife sightings - a highlight of the trip for most people who visit the Galápagos - increase greatly.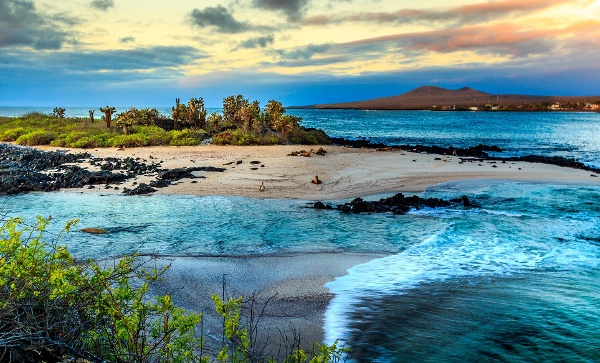 The Galápagos Islands is one of the world's most unique and unspoiled ecosystems.
If wildlife sightings are a priority, book a cabin on the National Geographic Endeavour II from Lindblad Expeditions which is a purpose-built expedition vessel with an open, covered top deck and tons of viewing spaces so you won't miss out on a chance to see the wildlife or the scenery. For a more intimate experience, try out Lindblad's 7-night Galápagos Northern Loop Cruise aboard a cozy catamaran with room for only 16 pampered guests.
Click here to learn more about the best Galápagos Island cruises!
Australia and New Zealand
Winter in the states is summer "Down Under", which means it's high season for tourists in both Australia and New Zealand.
Many of Australia's most frequently visited cities are free of fires, including Sydney, Melbourne, Brisbane and Perth.
The unimaginable vastness of the country gives Australia – and its diverse population – much of its character. There's no shortage of things to do in this gorgeous region of the world, whether it's Australia's city sights or the amazing natural beauty of New Zealand.
If you're looking for natural beauty, you can explore New Zealand's natural wonders on a cruise. New Zealand's awesome landscapes, lush forests, amazing wildlife and pleasant climate make it a haven for outdoor activities, and a great place to unwind.
Insider Tip: Add on a touch of Asia to your trip with a Southern Australian & Asia Cruise that departs from Outer Harbour, stops in Perth and then spends several days at sea before making stops in both Kuala Lumpur and Singapore.


If there is still snow outside your door and you'd rather be looking at the sand and sea, learn more about last-minute warm-weather cruise itineraries by CLICKING HERE or by calling our travel advisors at 1 (877) 734-6858.