A Danube River cruise showcases some of the finest scenery in Europe, passing grand castles, stunning cathedrals, ancient sites and elegant cities which have inspired travelers for centuries.
Unveiling Europe's rich and dramatic history, a Danube River immerses you in the glittering cultural capitals, lush vineyards, magnificent monasteries and endless scenic splendor that line the river's banks.
Danube River Basics
Ideal for first-time river cruisers as well as seasoned travelers seeking to experience yet another dimension of some of Europe's most-loved destinations, a Danube River cruise is a journey that any culturally curious world traveler will love, featuring old-world capitals, charming towns and villages and world-class food and culture.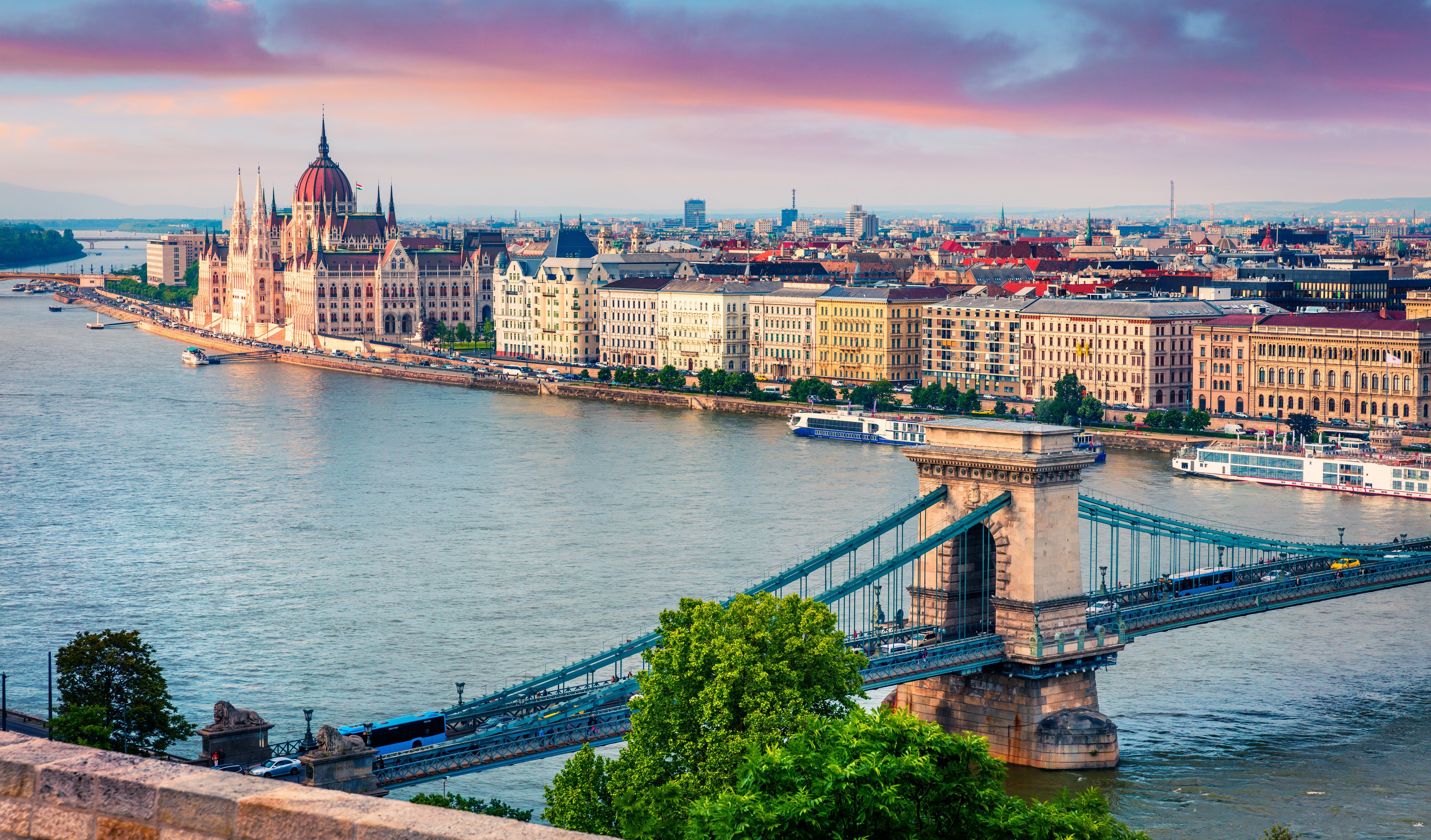 The Danube is Europe's second longest river but one of its most scenic.


Flowing through Germany, Austria, Hungary and seven other European countries, the Danube is the soul of Central Europe and its second longest river after the Volga. The Danube originates in the Black Forest of Germany and flows southeast for 1,770 miles before emptying into the Black Sea. It passes through and borders many magnificent cities, including four capitals: Vienna, Bratislava, Budapest and Belgrade.
Insider Tip: After dark, gorgeous waterfronts illuminate the surrounding cities, and sailing into the famed city of Budapest, with its impressive palaces bathed in golden light is a memory you won't soon forget.

Some categorize the Danube into two sections with Budapest being the dividing point. To the west are places like Germany and Austria with their extravagant medieval towns, villages and beautiful cities like Vienna. The Eastern Danube weaves its way through Hungary, Croatia, Serbia, Bulgaria and Romania, bringing the chance to experience the region's rich history and cultural offerings.
Danube River Cruise Lines
Nearly every river cruise line sails the Danube as it's one of the most popular itineraries for cruising in Europe, ideal for first-time river cruisers as well. Even those who've embarked on several river cruises over the years are bound to discover something new when sailing the Danube.
Our CruiseInsider experts can help you find the perfect cruise line and ideal time of year to travel the Danube, but some of the most popular lines for Danube river cruising include:
Insider Tip: While sailing along the Danube, keep your eyes peeled for wildlife ranging from primitive fish species to white pelicans and European pond turtles.
A Week or Multi-Week Grand Adventure
We recommend at least a week to experience the mighty Danube and all it's culture, scenery and history. Along the Danube, there are plenty of longer river cruise options like Viking's 22-night European Soujoun Cruisetour. If you're looking for elegance and style onboard, then Crystal, Uniworld and AmaWaterways also offer many luxurious Danube river cruise options.
Or, if you're interested in both a land and cruise option, there's the 23-night Grand European Cruise on Tauck. An experience of a lifetime, this grand adventure begins in Amsterdam with ports of call in all capital cities the Danube passes and a number of others, including spectacular Cologne with its over 2,000-year history, iconic cathedral and Roman remains.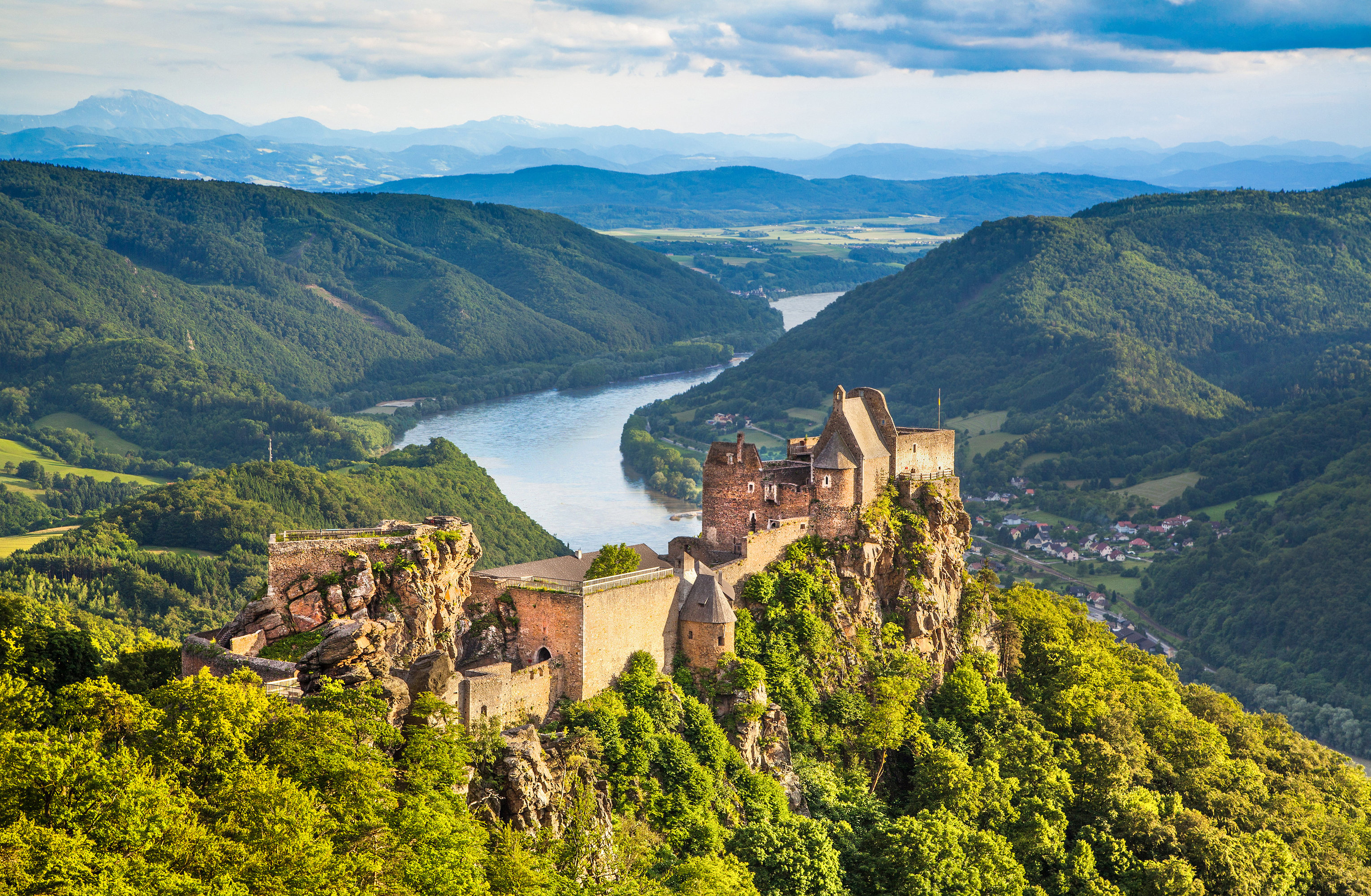 The Danube is widely considered one of the best itineraries for first-time river cruisers.
Danube river cruising also brings the opportunity to visit charming Bavarian villages like Rothenburg along Germany's Romantic Road, a place that inspired Walt Disney to create Pinocchio. Travel writer and television personality, Rick Steves, once called this village a "fairytale dream town."
Insider Tip: After your cruise ends in Bucharest, don't miss an excursion to Romania's famous Bran Castle, the place where myths like werewolves and vampires first took hold.


Those limited by budget, time or who just want a short taste to determine whether river cruising is for them may want to try a shorter cruise like Crystal's 6-night Danube Getaway River Cruise. This itinerary starts in the German city of Passau on the Austrian border with stops in Bratislava and Budapest before culminating in beautiful Vienna, the epitome of European elegance and grace.
Highlights Along the Danube
Whether you choose an all-inclusive luxury river line or yearn for a more authentic and immersive family adventure, there is a Danube River cruise for everyone and something to see at every stop along the way including:
Enchanting Passau, set where three rivers meet
Lush vineyards of the Wachau Valley
The baroque splendor of Melk Abbey
Vienna's elegant architecture
The splendid Benedictine Abbey of Göttweig
Scenic beauty of the picturesque Danube Bend
Budapest's stunning Chain Bridge and Parliament Building
Soaring cliffs of the scenic Iron Gate
Romania's rural culture and rich folklore
Belgrade's impressive Kalemegdan Fortress

Viewing the acclaimed art collection of the Kunstkammer Vienna

In Winter, visiting the famed Christmas Markets
When to Cruise the Danube
May through September is the prime cruising time on the Danube. However, fall can be ideal as well, especially early fall from around mid-September through October.
While the Danube covers a lot of territory and the weather can be inconsistent, temperatures are usually quite pleasant – water levels are good, the crowds of summer have diminished, and fares are usually cheaper.
And if you're lucky, you might be able to enjoy some of the sights framed with vibrant fall foliage, too. Although late November and December will be chilly, a cruise on the Danube is especially magical with all the holiday lights and neighboring Christmas markets.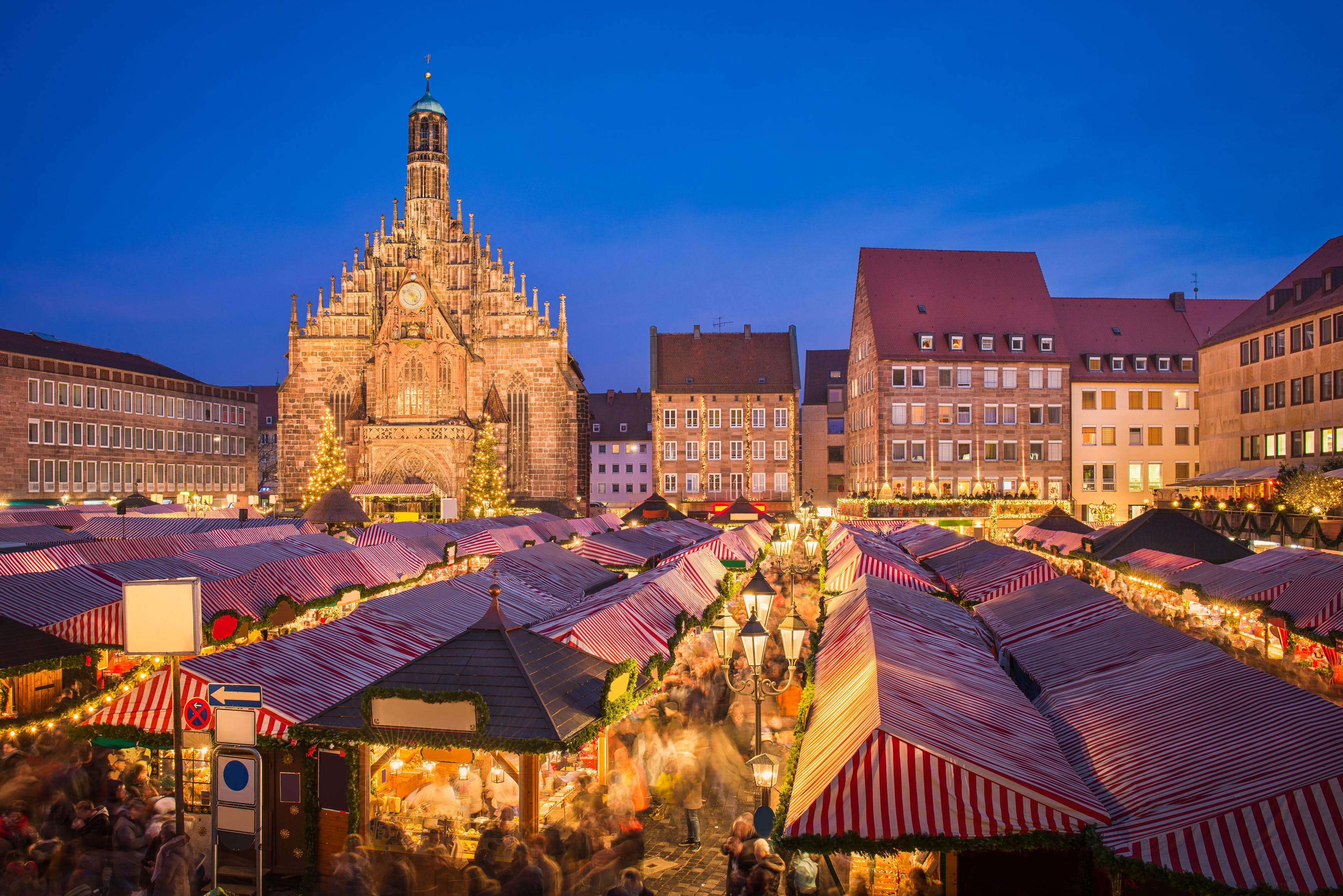 The Danube's world famous Christmas Markets are not-to-be-missed stops during the winter season.


The springtime can be quite damp due to heavy rain and snowmelt in the mountains. If water levels get too high, cruising vessels won't be able to pass under some bridges or locks, which means you'll have to be transported to destinations by bus.
During the summer months, there is more hustle and bustle around central Europe with excellent, warm weather. The days will be wonderfully long as well, which means you'll have plenty of daylight for seeing the incredible sites and cities along this majestic European waterway.
Insider Tip: If you sail the Danube during the summertime, be sure to book one of the river cruise ships that have a pool - our Insiders know each ship's features well - and you'll have the perfect way to cool off if it gets too hot.


Connect with a CruiseInsider expert today at 1 (877) 734-6858 to discover your next Danube river cruise adventure or CLICK HERE to search for the perfect Danube voyage!